I love how this table centerpiece turned out. This flower center piece is designed for bottles that are 7 1/2" tall. We bought Fever-Tree premium ginger ale drink and used the empty bottles for this project. I burned the wood using propane torch to give it that texture look and than stained it with Minwax gray color. I used the same burning method to make our king size headboard shelves.
For more information on this Table Centerpiece and to download printable PDFs visit TheDIYPlan.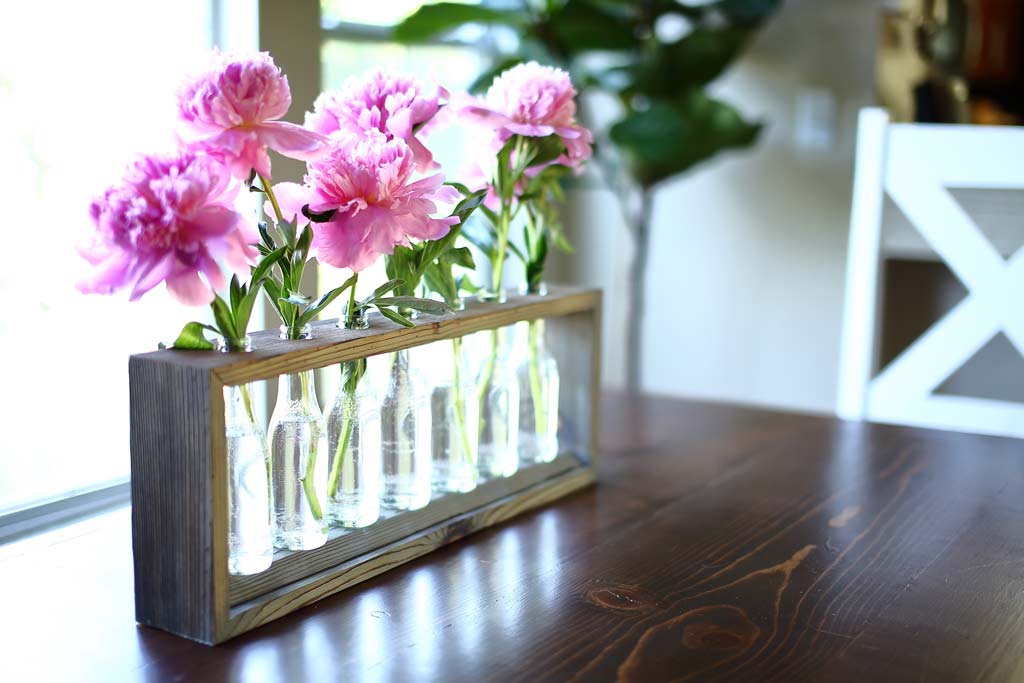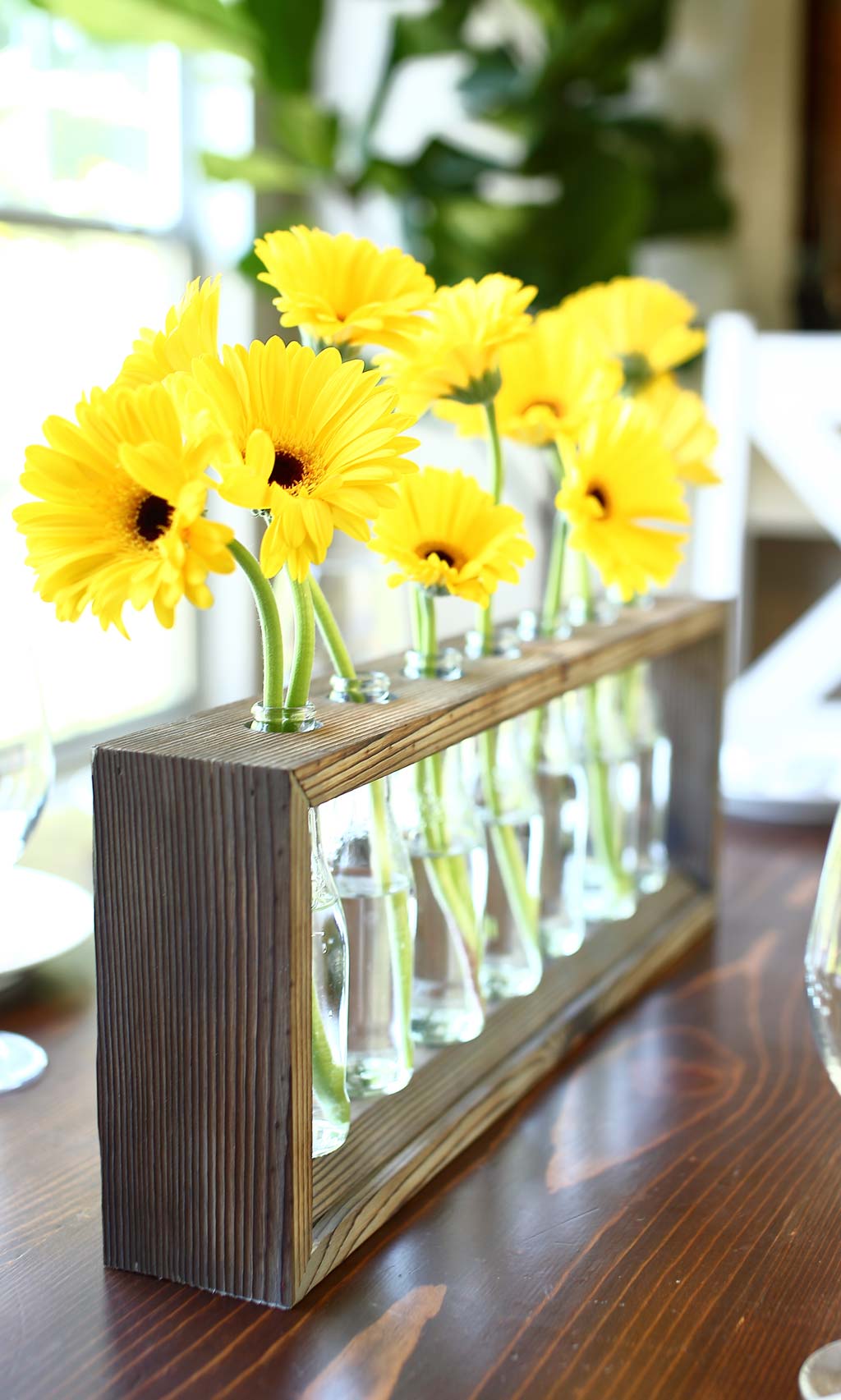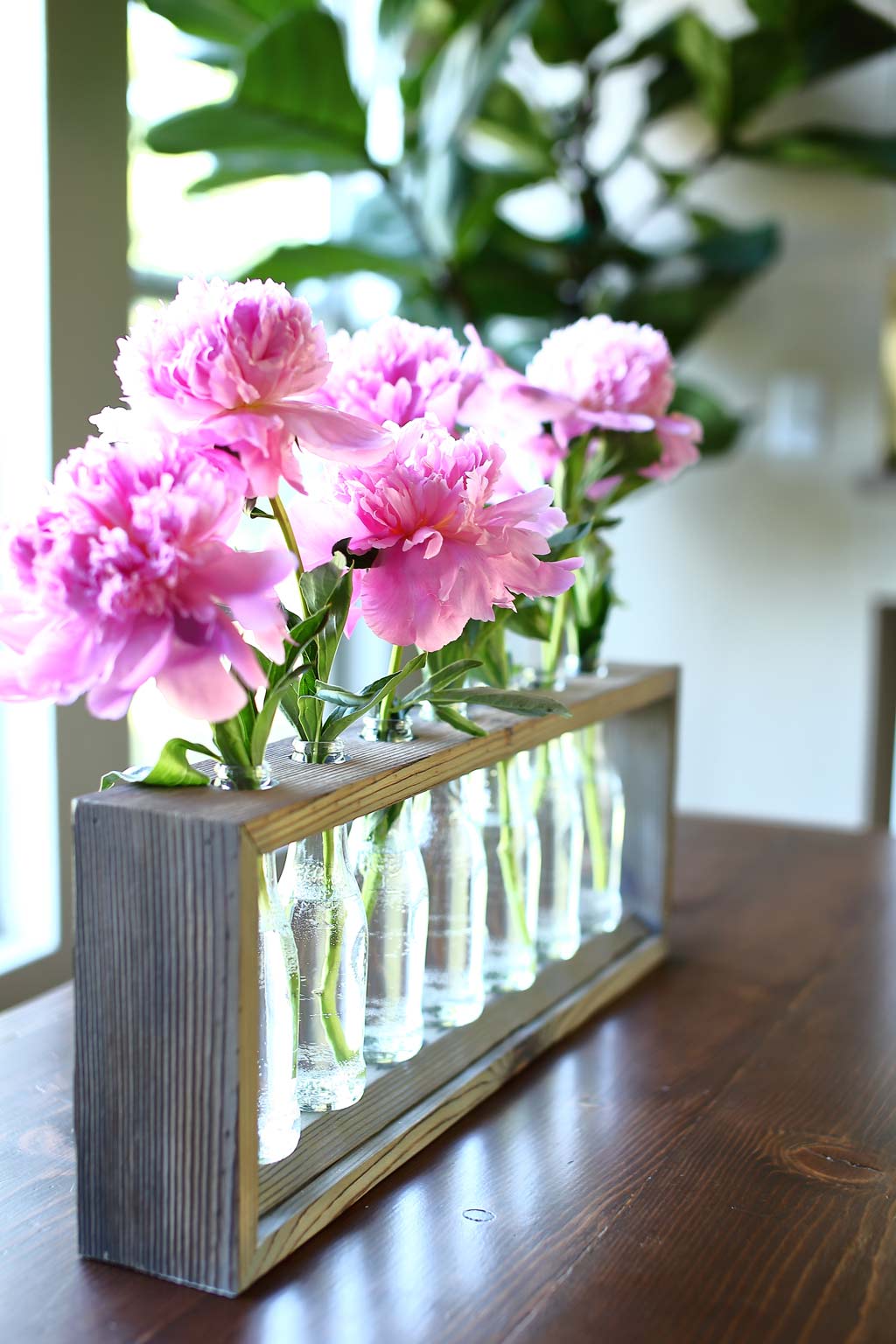 Dimensions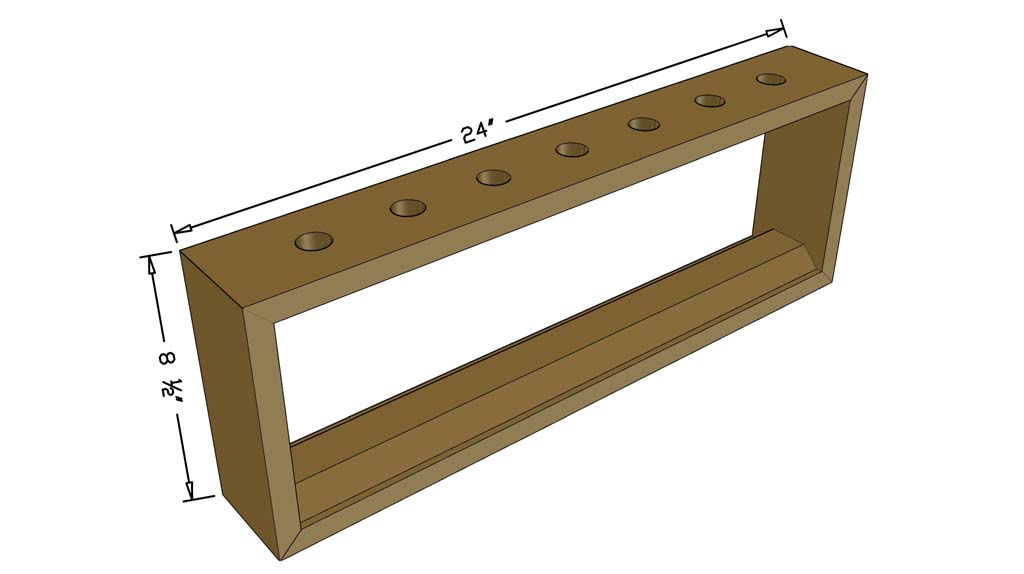 Preparation
Cut List
Instructions
Step 1
Burning Wood with Torch
Take 1x4 board and using the Propane Torch burn the wood until its completely black. Once the wood in burned on both sides, take Drill with Nyalox Flap Brushe and take off the burnt top layer. If you prefer the wood to look lighter than brush more layers.
Step 2
Step 3
Step 4
Staining
Using Minwax classic gray 271 stain the boards on all sides and wipe it off with a cloth.
Step 5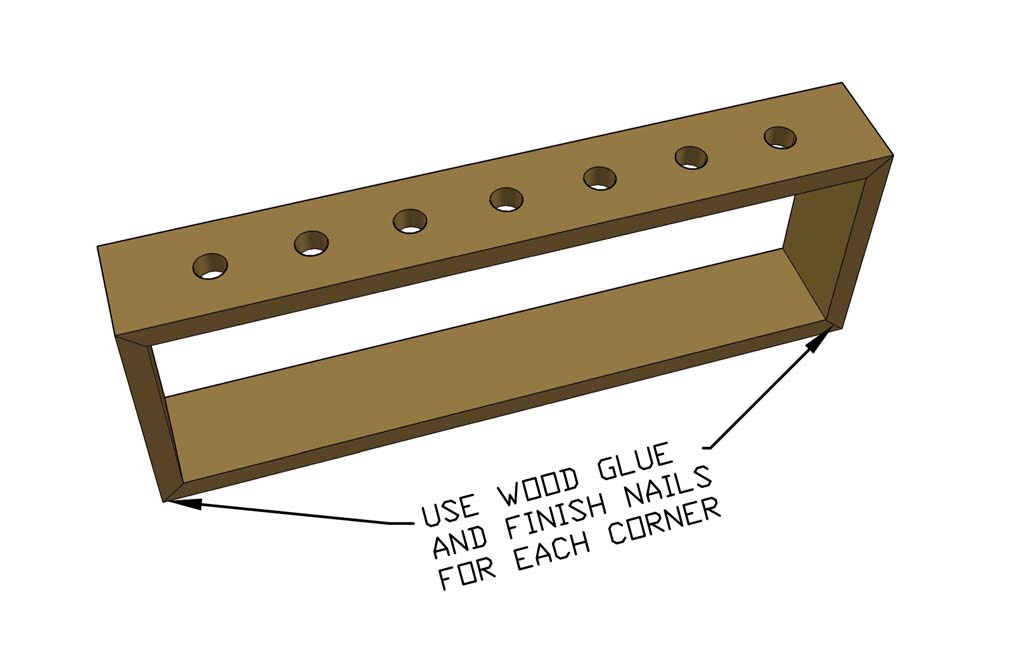 Assembling Everything Together
Once everything is stained, place the boards on a flat surface (may use claps to hold it together) and attach it using Wood Glue and Nail Gun. You're all done with this table centerpiece. Take the Fever-Tree premium ginger ale drink and insert the empty bottles for flowers. These bottles are 7 1/2" tall.
We apologize if there was an error in this plan. Please help us out and report any errors here.