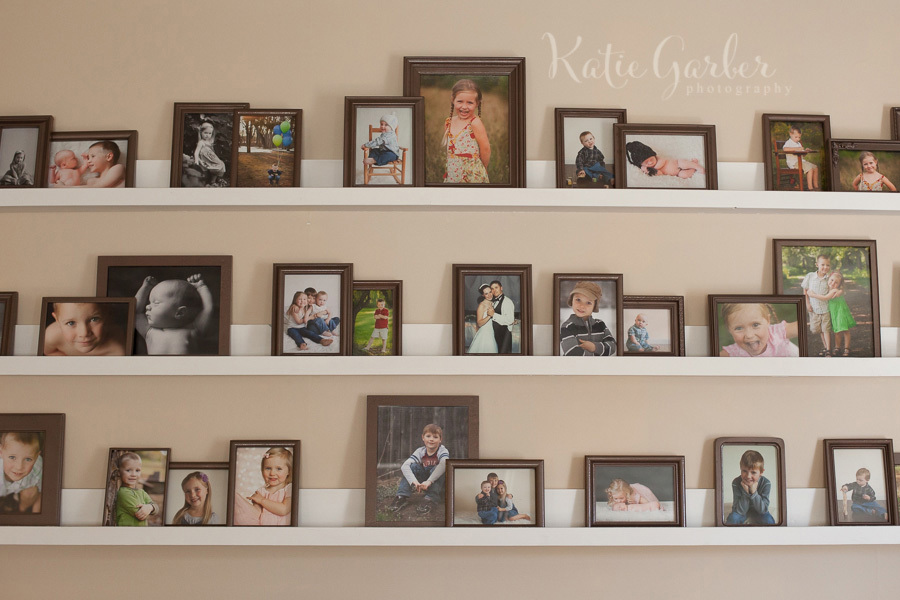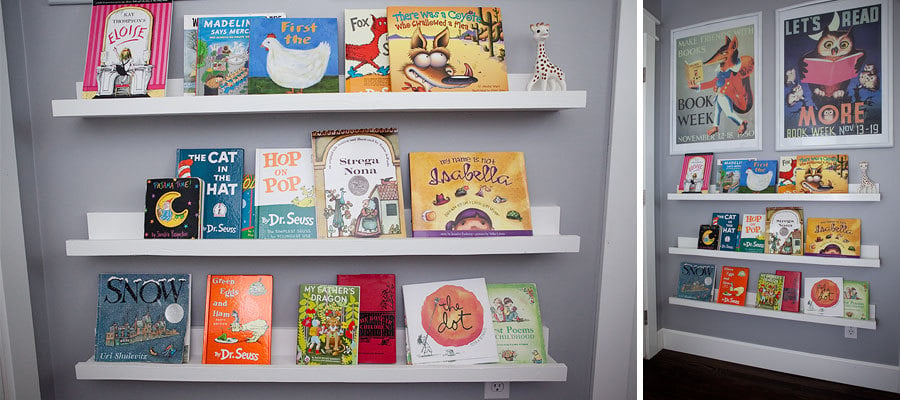 About Project
Simple gallery ledges that can transform a blank wall into an easy to display gallery. Gallery ledges are called $10 Ledges because each 8 foot long ledge is estimated to cost approximately $10 in lumber.
A few weeks back, I was so delighted to be invited to a local MOPS group to help other moms build ledge shelves.  And I had so much fun with the simple design, I came home and transformed the blank wall in my dining room.
Creating a gallery wall was something I had always wanted to do.  But the cost was quite scary.  The ledges alone would run at $330 from Pottery Barn, and then of course, all the frames - and then getting your frames to look just so. Intimidating.
But when I discovered I could build the ledges for around $30 (that's why these are called the ten dollar ledges, they cost $10 bucks each for 8 foot long ledges), I found the courage to just try.
So I gathered up all the mismatched frames in the house and gave them a spray coat of white.  One coat to go.
And then just started arranging frames.  What do you think of my $30 gallery wall?  Needs photos, eh?  Yeah, that's the next step. And the hardest step!
Dimensions
These ledges are customizeable to any length, but the depth is 5". Many of our readers have made these ledges with 1x6s or 1x8s as the bottom base board, and commented that the shelves were plenty sturdy.
Preparation
Shopping List
For 1 8 foot long gallery ledge 2 - 1x4 @ 8 feet long 1 - 1x2 @ 8 feet long
Common Materials
2 inch screws
120 grit sandpaper
primer
wood conditioner
paint
paint brush
Cut List
For 8 foot long frames, no cuts are necessary, although you may wish to square ends up.
Instructions
Step 1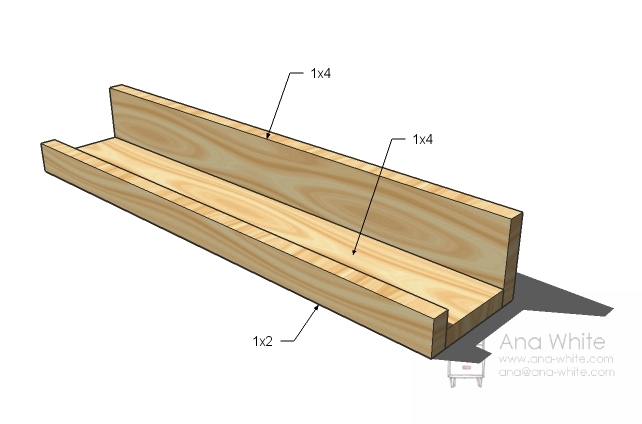 These frames are so easy to make! For an eight foot long ledge, all you need is two 1x4s and a 1×2. If you want a shorter ledge, I recommend lengths of 24″, 32″ and 48″. With a 24″ length, you can make 2 whole shelves from 1 1×4. With 32″ lengths, you can make three shelves out of 2 1x4s. With 48″ lengths, you can make one shelf out of a single 1×4. You will also need a 1×2. So to make ONE of my 8 foot long shelves, you will need 2 – 1×4 (8′ length) and 1 – 1×2 (8′ length).
Step 2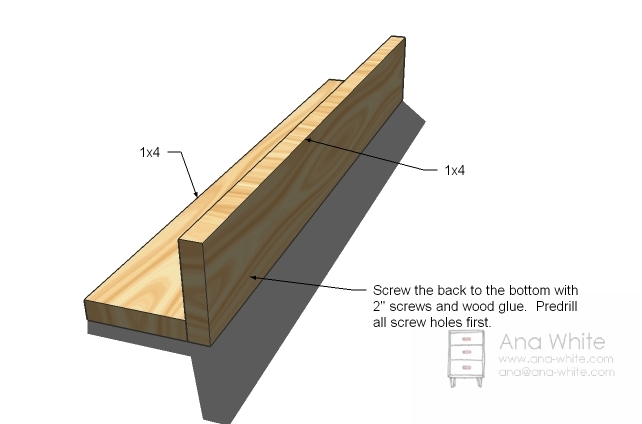 I didn't even cut my boards! All I did was screw the two 1x4s together with 2″ screws (predrilled holes)
Step 3
And then tacked the 1×2 on to the front with 2″ finish nails. How easy is that? Then to hang, I just screwed through the back into a stud in the wall. And don't stop there – how about bookshelves for your kids room, magazines in your bathroom, cookbooks in your kitchen. How about spices in your kitchen, or coffee mugs? The possibilities are really endless.