Even a luggage rack can be beautiful - and sturdy! - when you build it yourself with wood!  Free plans by ANA-WHITE.com
Dimensions
Dimensions shown above
Preparation
Shopping List
SHOPPING LIST PER ONE BENCH
10' of 2x2 boards
2 - 1x4 @ 8 feet long (cut half of the top and half of the shelf boards from each)
1 - 1x2 @ 10 feet long
1-1/4" brad nails or staples
2-1/2" wood screws, self tapping (only need four)
wood glue
Cut List
CUT LIST FOR ONE BENCH
4 - 2x2 @ 19-1/4" - both ends cut at 35 degrees off square, long point to short point, ends ARE parallel
2 - 2x2 @ 12-3/8"
4 - 1x2 @ 29"
6 - 1x4 @ 12" (cut 3 from each 1x4 @ 8 feet long)
4 - 1x4 @ 29-1/2" (cut 2 from each remaining 1x4)
Instructions
Step 1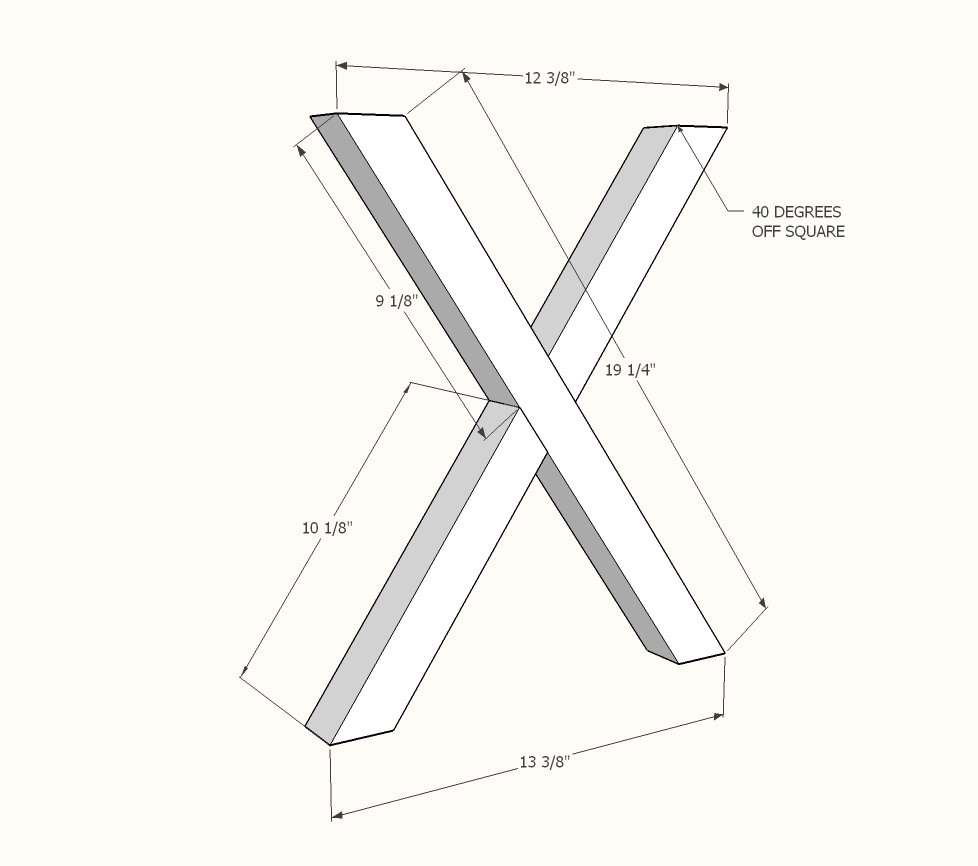 Using a compound miter saw, cut 2x2s at 35 Degrees off square, both ends parallel to each other, long point to short point measurement.
Then set legs as shown and mark the overlap.  Remove overlap by notching with a circular saw set to 3/4" depth, making cuts every 1/4", and then removing material with a chisel.
This is shown in the video tutorial.
Each leg will be notched in mirror to the other, so two mirrored legs make an X.
Step 2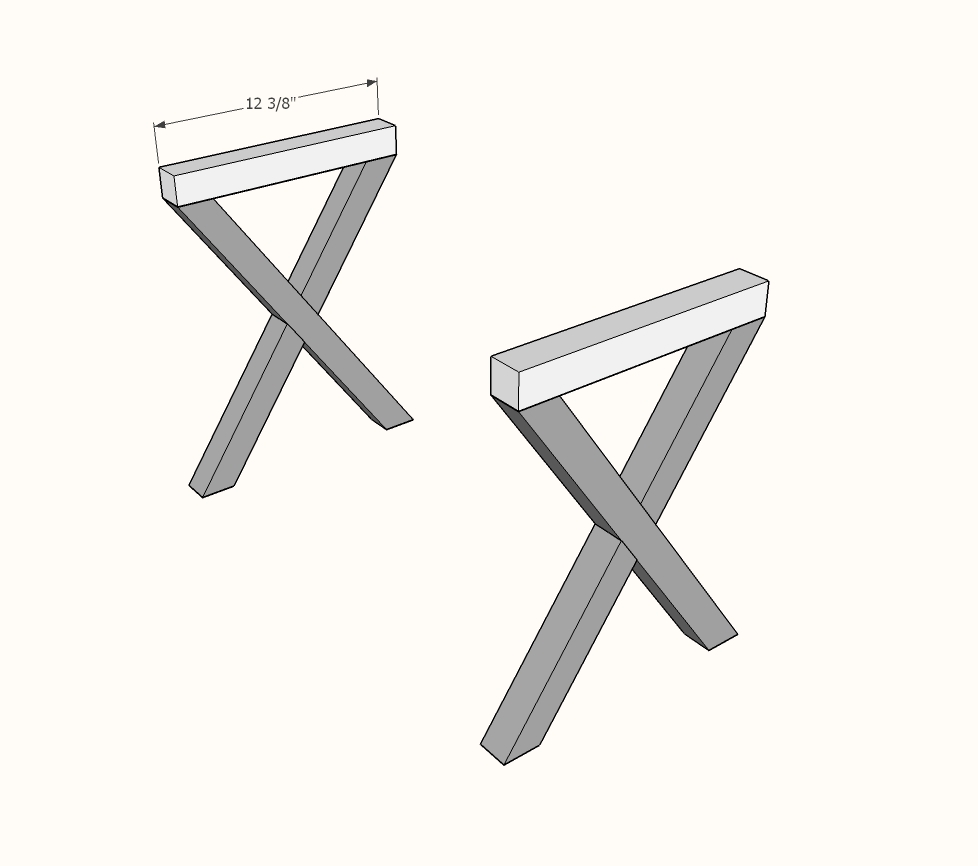 Attach top 2x2 to the legs with 2-1/2" wood screws.  Also add a brad nail or staple and glue to the overlapping center of the Xs.
Step 3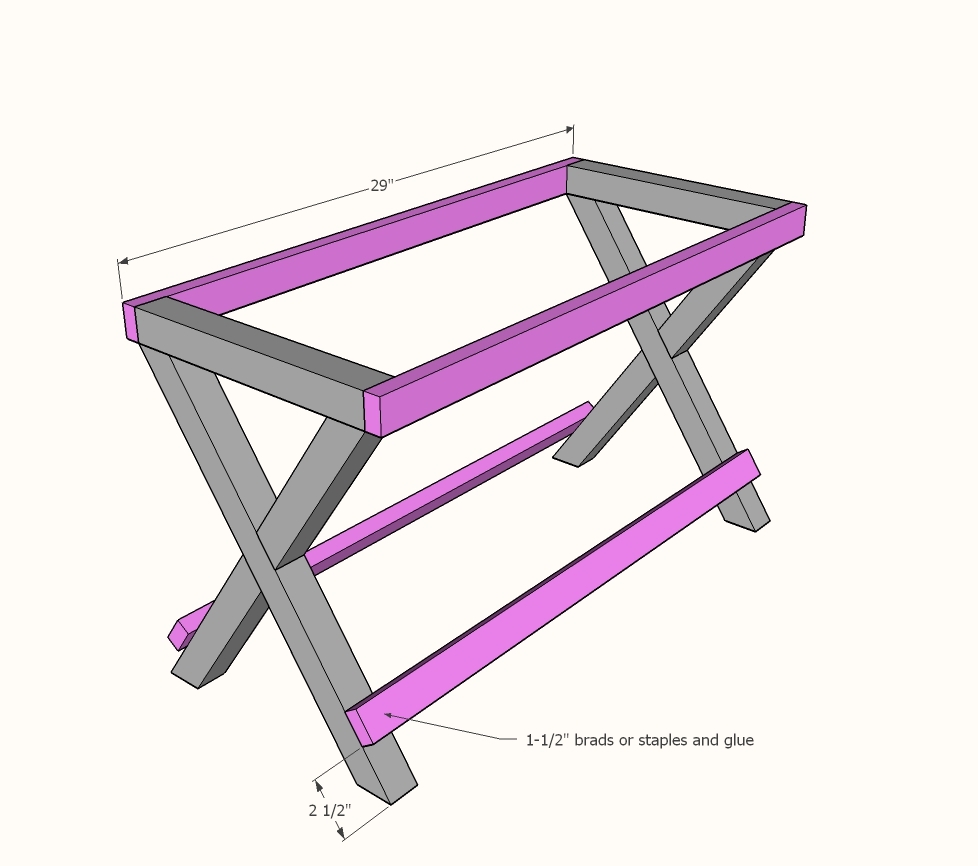 Attach 1x2s with glue and 1-1/4" brad nails to the leg sets to create the bench frame.
Step 4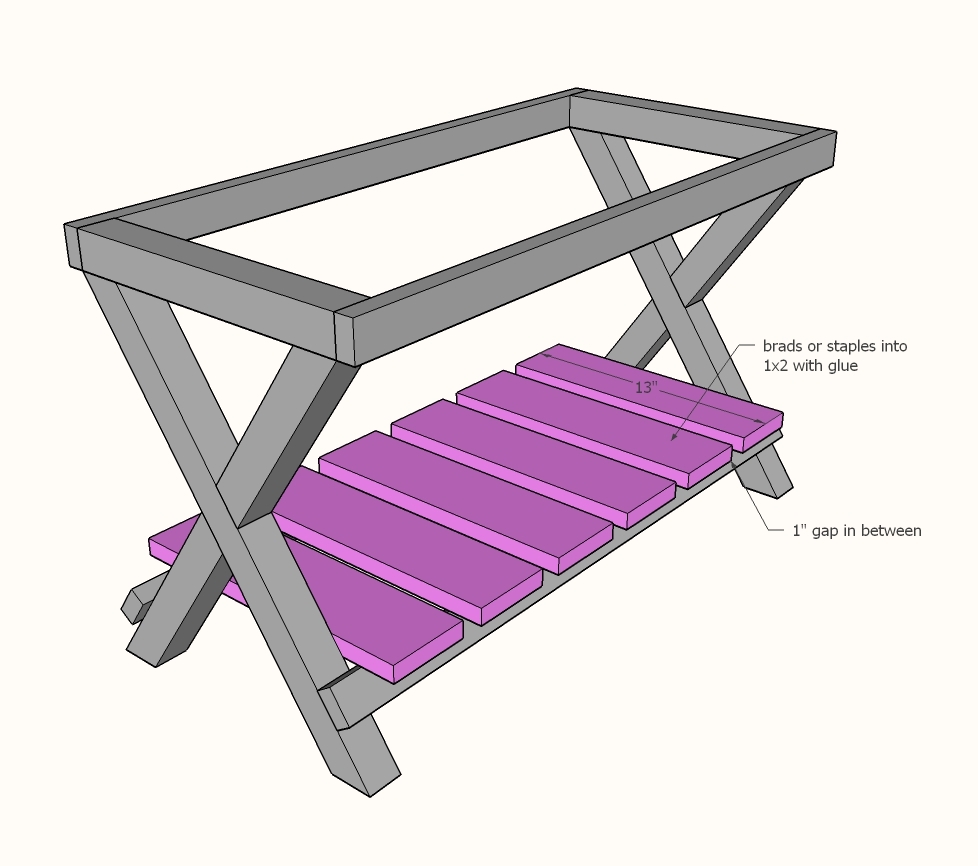 Place bottom shelf boards on the 1x2, with equal overhang and 1" space in between.  TIP: Cut a block 1" long and use as a spacer.
Nail to the bottom 1x2 at an angle with glue and 1-1/4" brads or staples.
Step 5