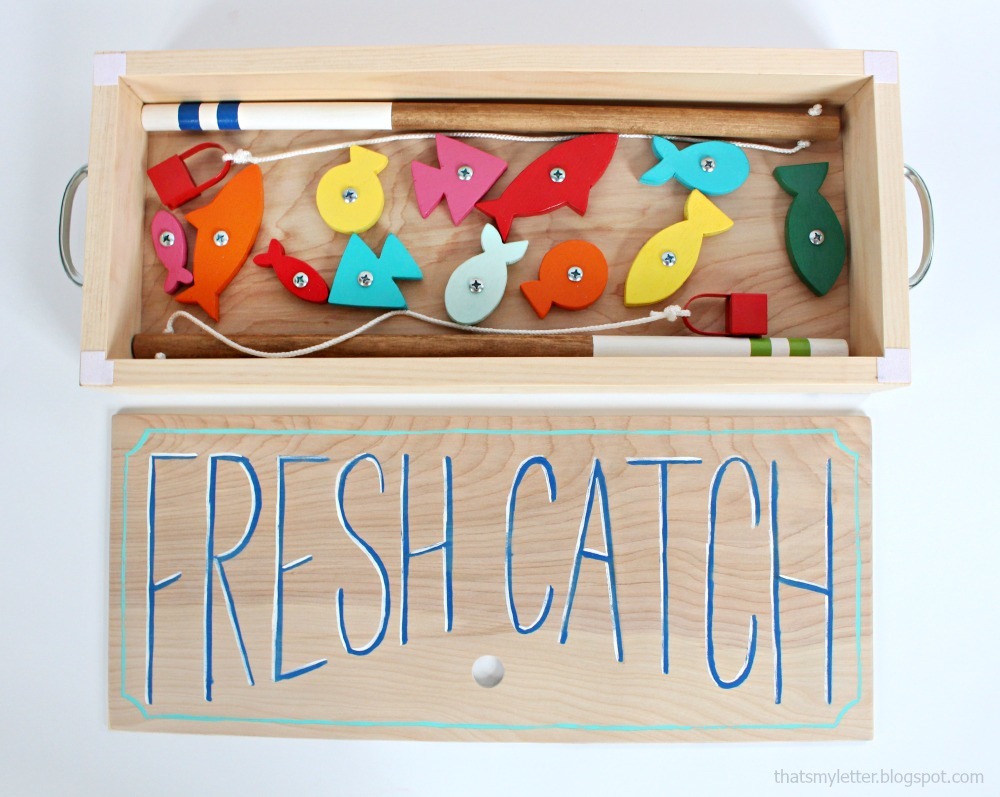 Beautiful handcrafted wood fishing game with wood pole and wood fish.  Free DIY plans by Ana-white.com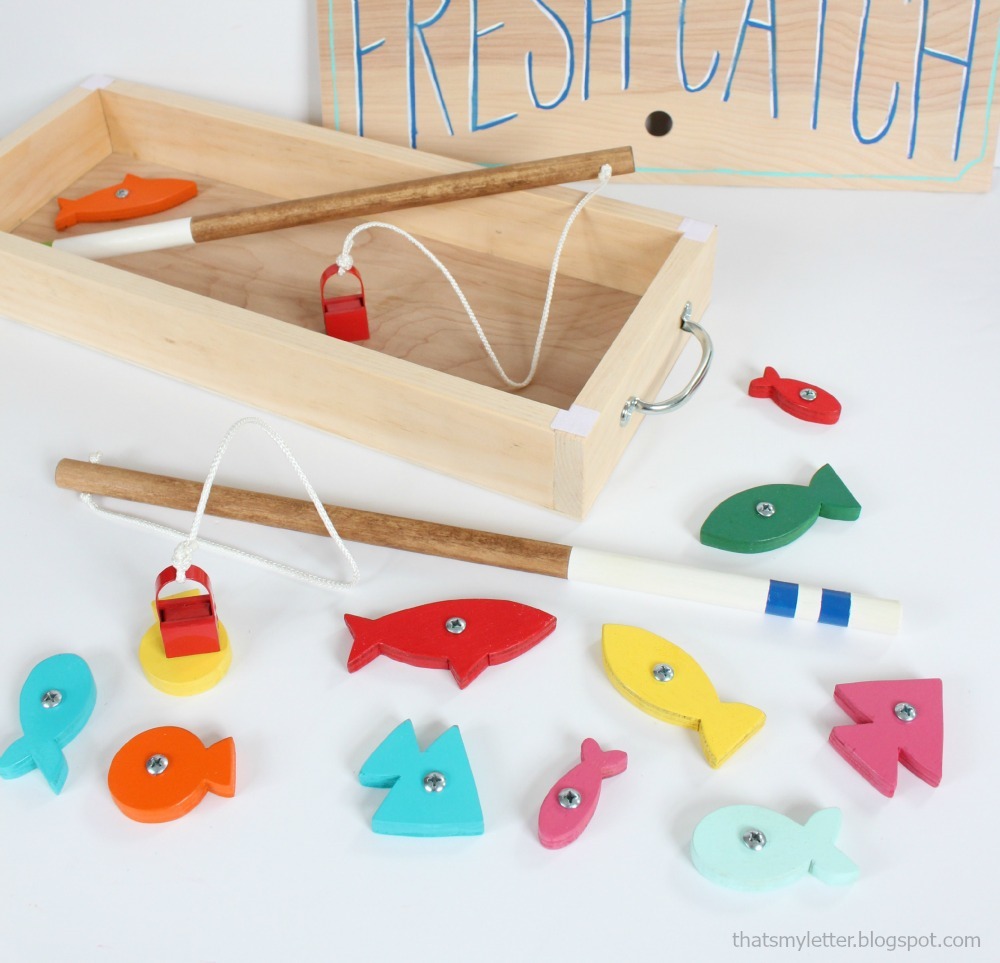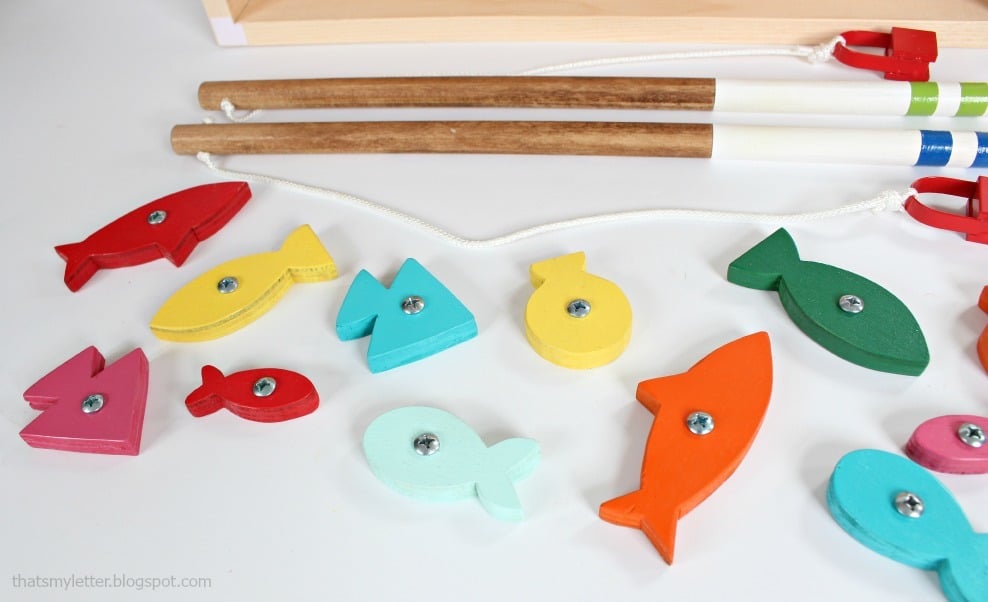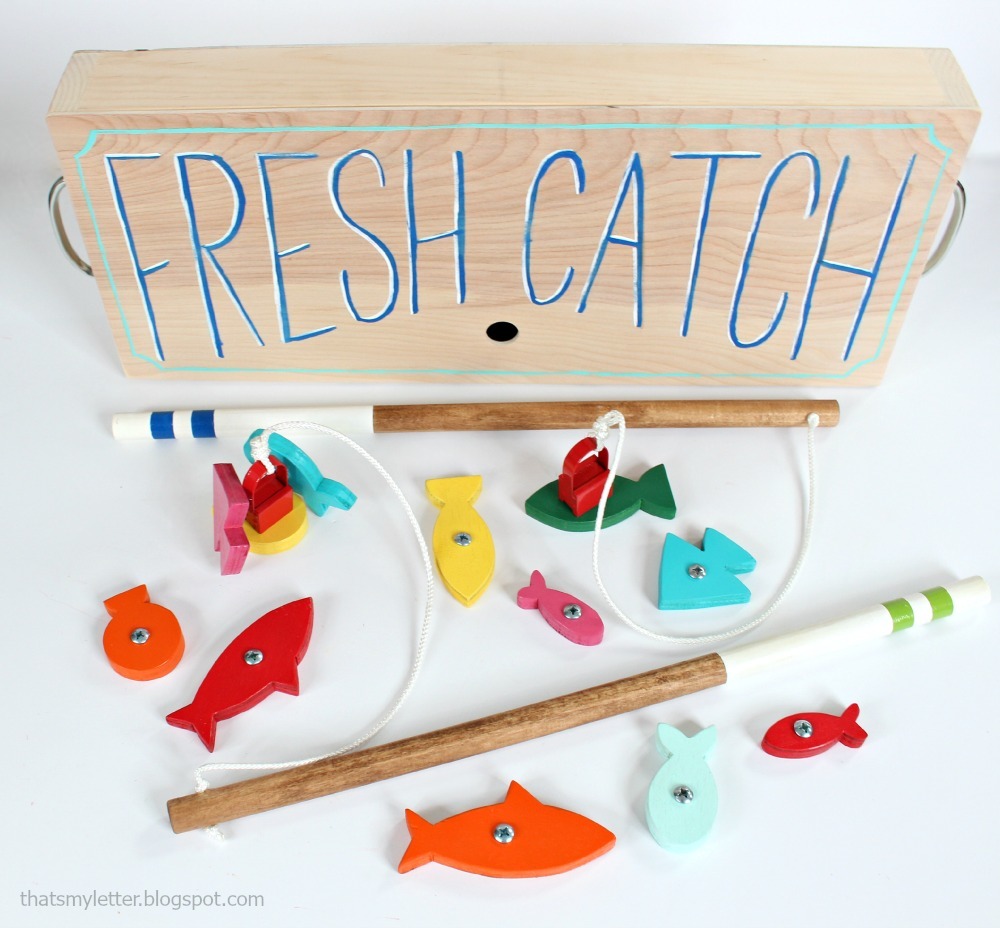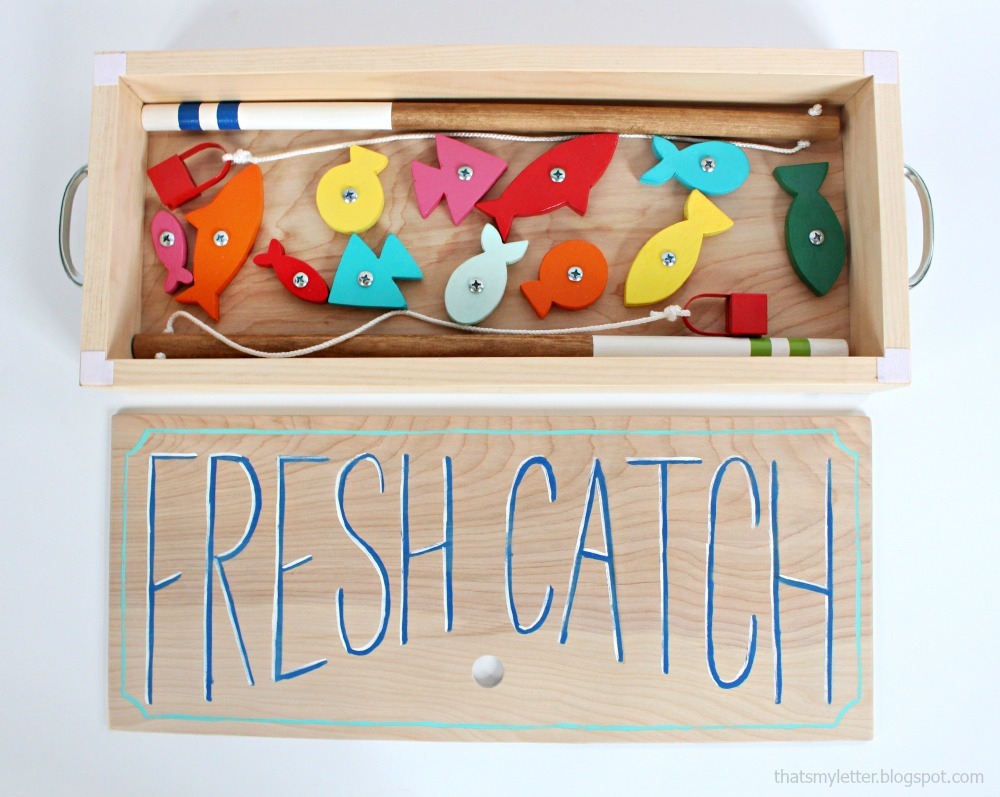 Dimensions
Dimensions shown above
Preparation
Shopping List
1 piece of 1/4" plywood 24" x 24" (or scraps see cut list) 1 - 1x3 @ 8 feet long 40" long dowel, 3/4" diameter rope recommend 1/2" plywood for the fish cutouts 1/2" screws with washers for the fish magnets 2 magnets for the poles
Common Materials
3/4 inch finish nails
1 1/4 inch finish nails
Cut List
2 - 1x3 @ 20" 2 - 1x3 @ 9" 2 - 1/4" plywood @ 21-1/2" x 9"

Instructions
Step 1
Step 2
Step 3
For the fish, this free template was used. Use a jigsaw to cut the fish out of 1/2" plywood. Clamp the plywood to a stable worksurface, and cut where jigsaw blade can move freely below the plywood. You may need to re-position wood to cut the entire shape out.
Step 4
Fishing poles - cut the 3/4" dowels to 20" in length.  Drill a hole in the end and attach rope.  If you are concerned about the weight of the magnet, you can also place the magnets on the fish, and use a smaller magnet on the end of the pole.