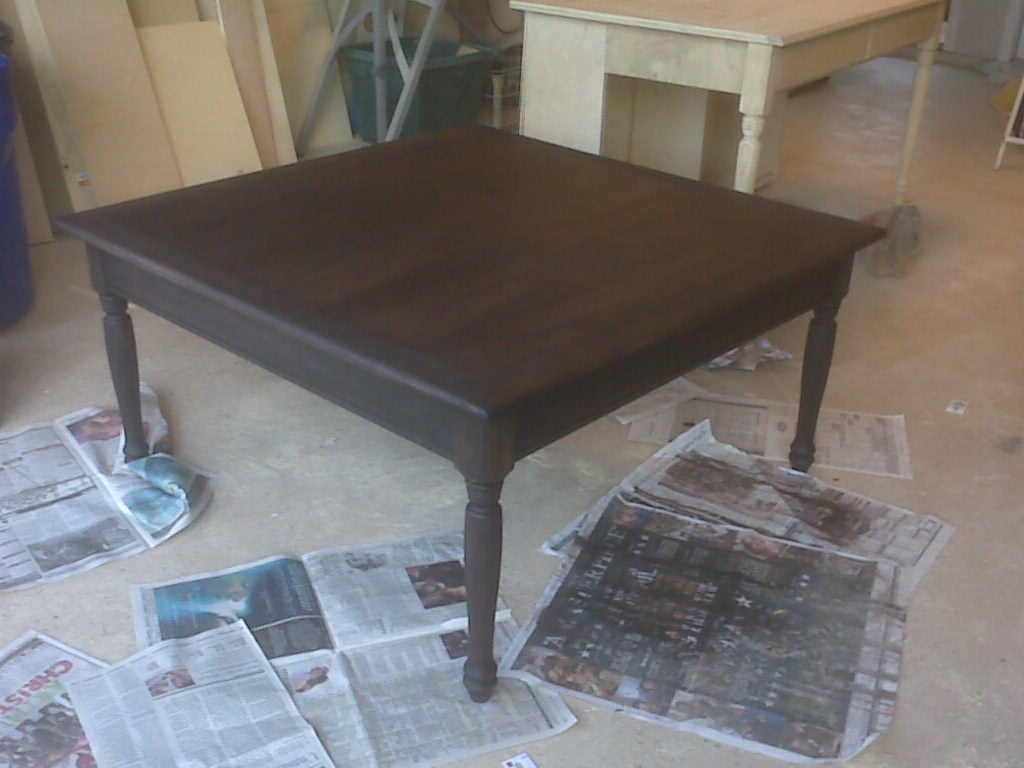 I made this for a friend who just didn't want to spend upwards of $600-1000 for a large 42"x42" coffee table. Hmmmm... I wonder why?
I'd seen Ana's plan for the turned leg table and thought I could make something nice that would be more in their price range.
I always tell the people I build for that they'll have something pretty and functional - unless or until they decide to add it to their burn pile. So far, there haven't been any fires.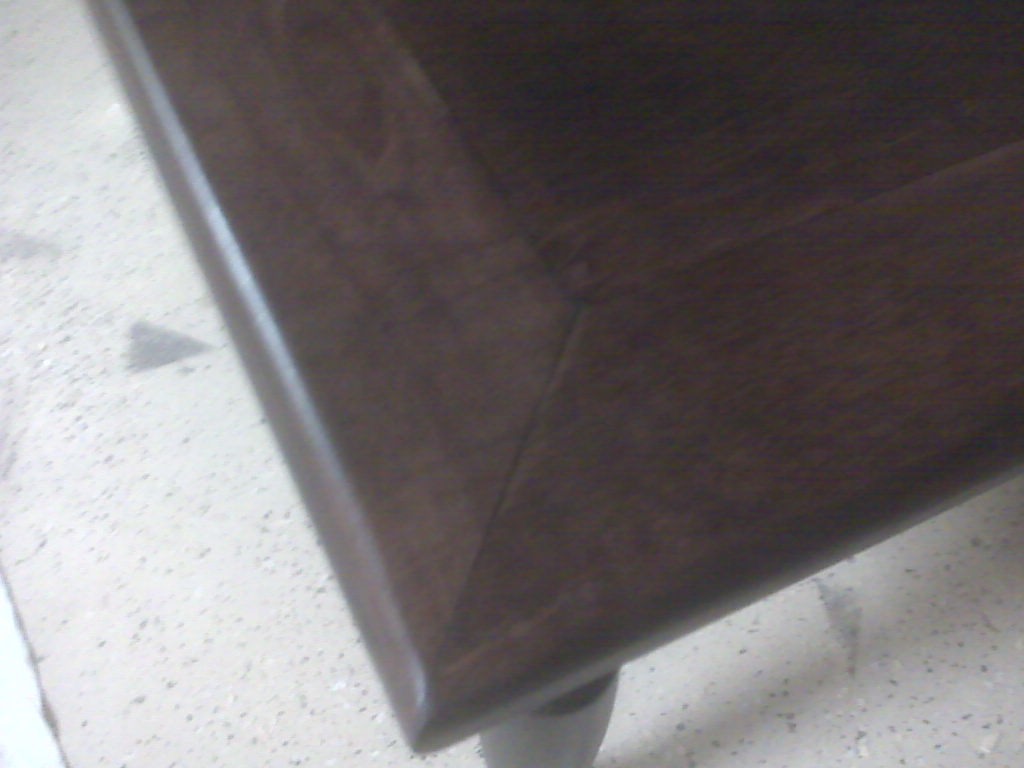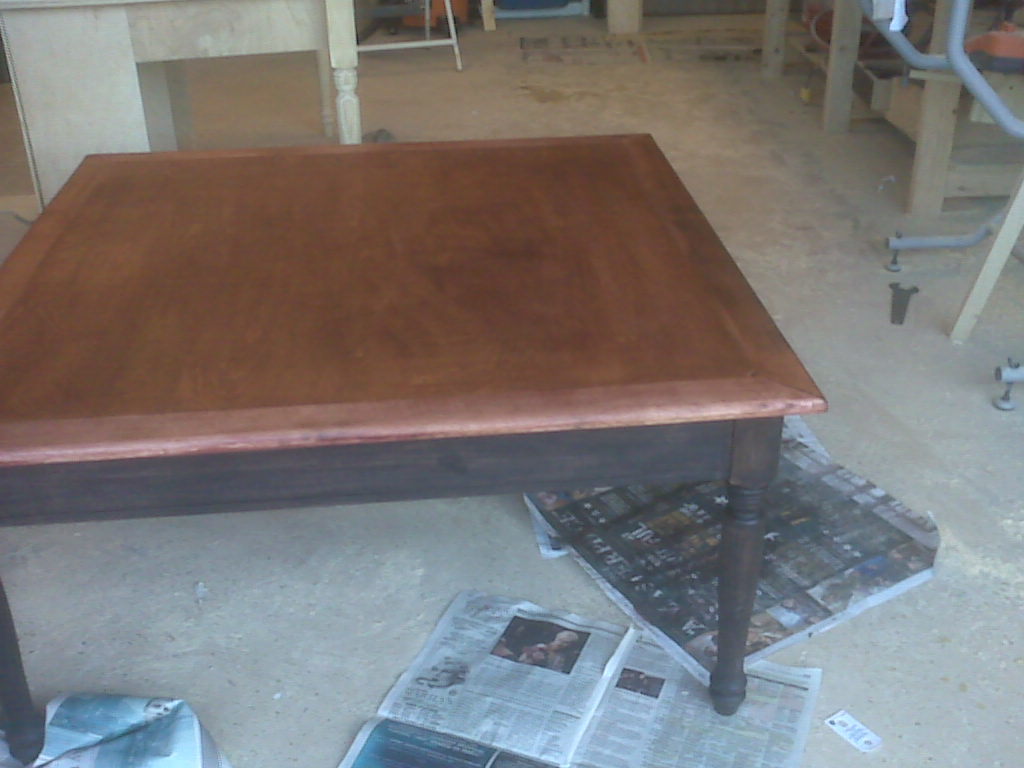 Estimated Cost
$123 for lumber and finishing materials
Estimated Time Investment
Day Project (6-9 Hours)
Type of Wood
Birch plywood, birch for top trim, and poplar for the frame. Legs are pine, I think
Finish Used
Minwax. First I used Bombay mahogany, wiped that off, then I applied two coats of espresso. When dry, I sanded lightly with flattened brown paper bag. Then I applied 4 light coats of polyurethane, semi-gloss. Then finished that with finish paste wax, rubbed on and buffed off. (I did let it dry recommended time between all coats)
Recommended Skill Level
Beginner