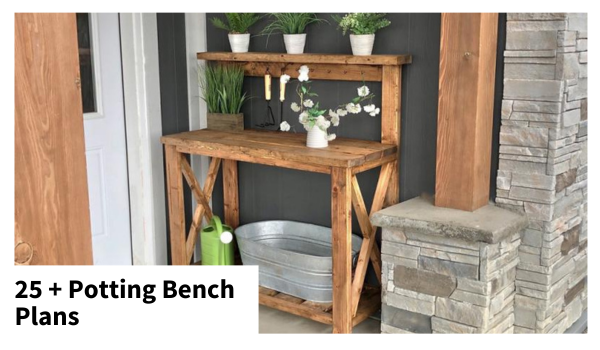 For passionate gardeners and plant enthusiasts, having a dedicated space for potting, planting, and organizing gardening tools is invaluable. A potting bench serves as a functional and practical workstation, making gardening tasks easier and more enjoyable. While there are many pre-made options available in stores, creating your own DIY potting bench can be a rewarding project that allows you to customize it according to your specific needs.
DIY potting benches offer numerous advantages for avid gardeners:
Customization: Building your own potting bench allows you to tailor it to your specific requirements. You can adjust the size, height, shelving, and storage options to suit your gardening tools and supplies.
Cost-effectiveness: Constructing a potting bench yourself can be more budget-friendly compared to purchasing a ready-made one. You have the flexibility to choose affordable materials and repurpose items you may already have on hand.
Creativity: DIY projects offer an opportunity to showcase your creativity. You can incorporate unique design elements and personalize your potting bench to match your garden's aesthetic.