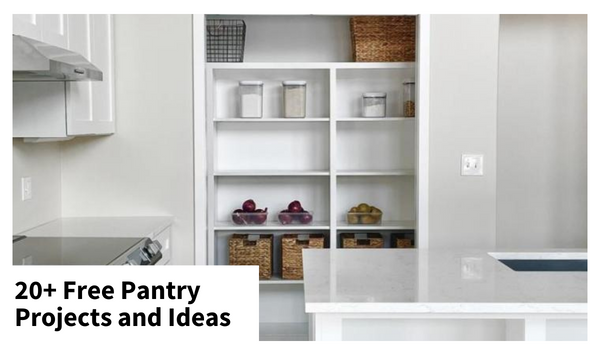 A pantry is a practical solution and need.  The pantry is used daily, between meals, packing lunches, and putting away groceries. Having a clean organized pantry can allow for less time searching, preparing, putting away, and wasting expired food items.
Create a custom pantry easily and affordably with our easy to follow, step by step plans.
Does your existing pantry need a revamp?
Is your existing pantry lacking function?
Do you have space for a freestanding pantry storage solution?
Are you currently lacking pantry storage?
If you answered yes to any of these questions, let us help you get organized and improve your life! Here are our top pantry solution plans to help you get started!
Here's our most favorite pantries:
And here's links to these plans, and many more plans and ideas: