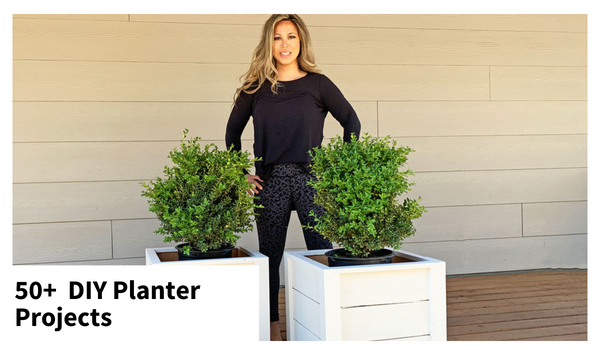 Spring is here and summer is right around the corner, what does that mean? It's time to get planting! 
We've complied 50 of the best FREE planter plans on the internet. 
These planter projects will suit large areas or small. Whether you want to plant fruits, veggies, flowers, greenery, strawberries, or just add a touch of sweet smelling aroma and a pop of color, we promise, there is something here for everybody!
Enjoy browsing, planning and building! We are here with you each step of the way. If you have questions, we're always available at anawhitesite@gmail.com to help with your projects! Please share and tag #anawhite if you do build!