The bed in grey, also made the backboard taller (and doubled support on back) because the bed will have a box spring (photo 2).  Awesome plans, love the look already.  Excuse the background mess.  The back wall is part of the same project! Thanks again for the plans!!
Note to future builders, learn from my one fatal mistake, be really picky on your quality of wood.  I had some slight frame issues because on a bad board that resulted in about a 1/4 inch bow on one side.  My slats are all use rival but you can see some done touch both sides...that is the bow.  Still no one will likely notice but me.
Second, there was no info on spacing along the frame for attaching the 2x4 to the 2x6.  I used 12", maybe overkill.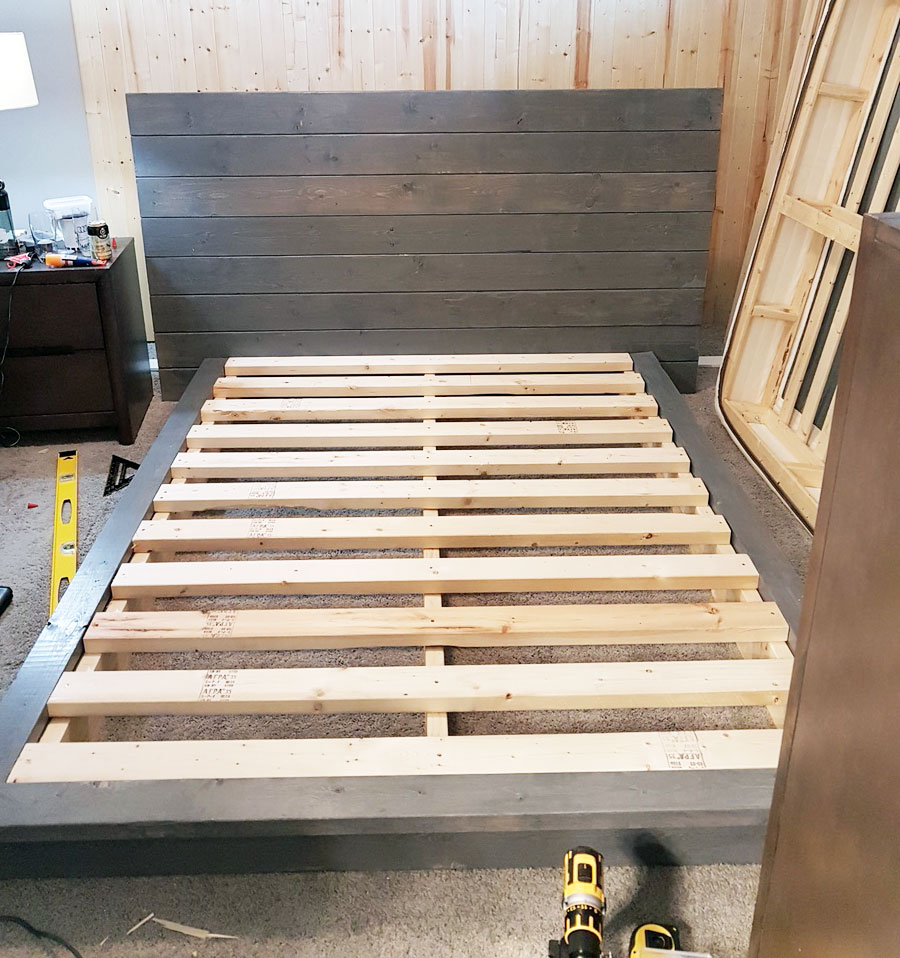 Estimated Cost
Excluding the Kreig jig that I did not have materials cost about 200. I had the 2x4 already and I uses more 2x6 to raise the backboard higher so this is estimate.

Remember to account for time to:
Let wood acclimate (min 48 hrs), dry times between coats. I did 2 coats then a sealant with a day inbetween each. Also I was solo on this so 2 people could be even quicker.
Estimated Time Investment
Day Project (6-9 Hours)
Finish Used
Grey varnish sanded a bit to look work then sealant.
Recommended Skill Level
Beginner