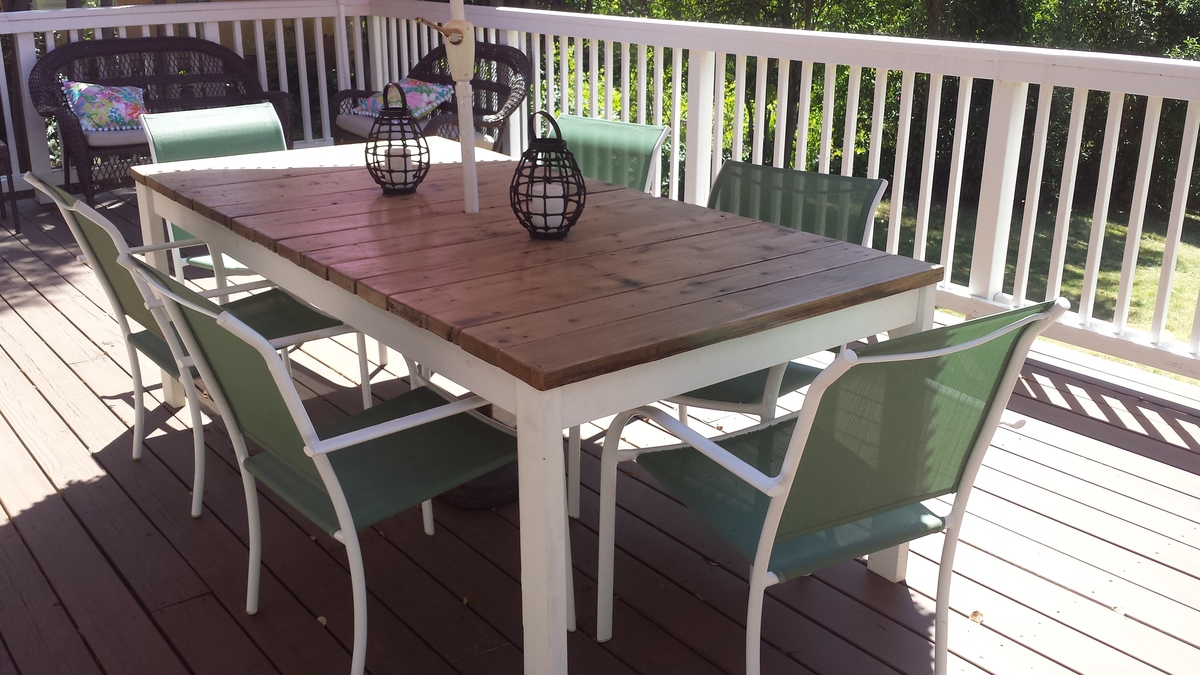 This is my one and only woodworking project so far, and I am so proud of it. I used reclaimed 2x6 redwook deck boards for the top and had to modify the design to make the table a little bigger. I also added an umbrella hole to the center. I'm hoping to add benches one of these days, but with two daughters and a baby, I'm not sure when that will be! Thank you, Ana, for your design!
Estimated Cost
Less than $100
Estimated Time Investment
Week Long Project (20 Hours or More)
Type of Wood
Reclaimed redwood, doug fir
Finish Used
Satin water-based polyurethane on the redwood top, primer and flat white paint on the legs.
Recommended Skill Level
Starter Project