My husband and I just moved into a new home with our 3.5 year old little girl. We wanted to utilize the space in her room as efficiently as possible yet still accommodate her request for the "most beautiful bed in the whole world!" We found your plan and decided to adapt it to her style...and this was the end result!!! Thank you so much for the plans, we both love your work!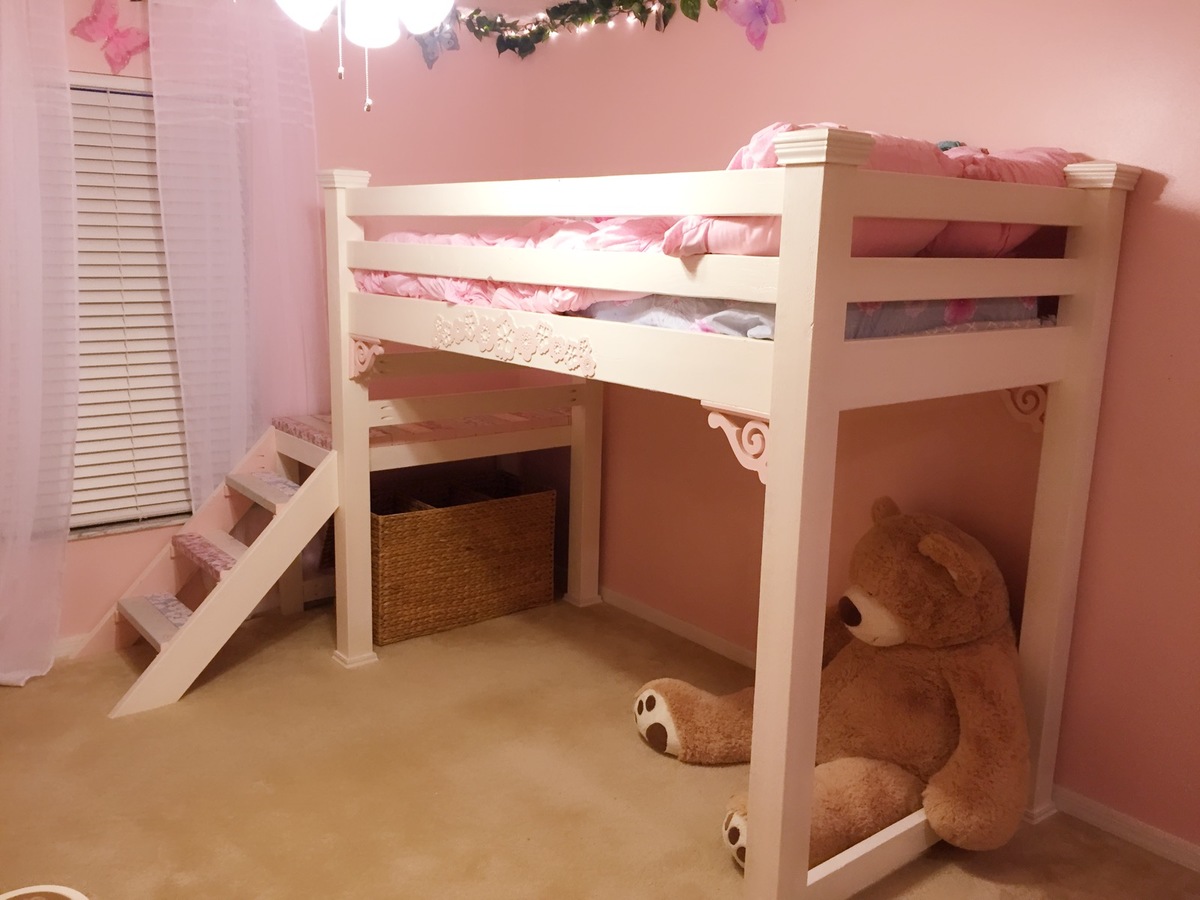 Estimated Cost
$225 due to our decorative additions and decision to use 4x4 cedar posts for added stability. Cedar was the only untreated 4x4 lumber available in our area, and raised the total project cost by nearly $80.
Estimated Time Investment
Weekend Project (10-20 Hours)
Finish Used
We used a basic primer and sealer followed by Behr interior semi gloss in "Cotton Sheets". The pink used was a custom blend with cool undertones. I used "Crystal Clear" polyacrylic on the bed and wished I hadn't. It wasn't nearly as clear as it claimed and left yellow stains on the finish that I had to cover later. The stairs were done using project paper from JoAnn Fabrics decoupaged with mod podge/extreme glitter mod podge and finished with a coat of semi gloss poly.
Recommended Skill Level
Beginner