This was my first real woodworking project and I loved it! I had a big helper (my Dad), who has a full woodworking shop teach me how to use the different tools and assist with building. It took a while longer than the plans say because we did some extras like powersanding and rounding off all the edges on each piece before assembling it. My Dad was very picky about it having a polished look! Plus, I insisted on my Dad teaching me, not doing everything for me. We also predrilled and glued on 16 hinges so it would fold. That definitely took four hands to do and the majority of the time.
My 'small' helper (our last name is Small) and son Dominic is almost two and loves using it. In hindsight, I would have made it a couple inches less wide overall to fit better in our kitchen that has limited counter space. And would have painted it prior to screwing the sides together with the hinges to make it easier to paint. However, I built it at my Dad's over the weekend, then painted it later. I chose the bright green colour so it would be playful and gender neutral to pass on once we no longer need it.
Thanks for the inspiration and great plans! I will be back for more projects!!!!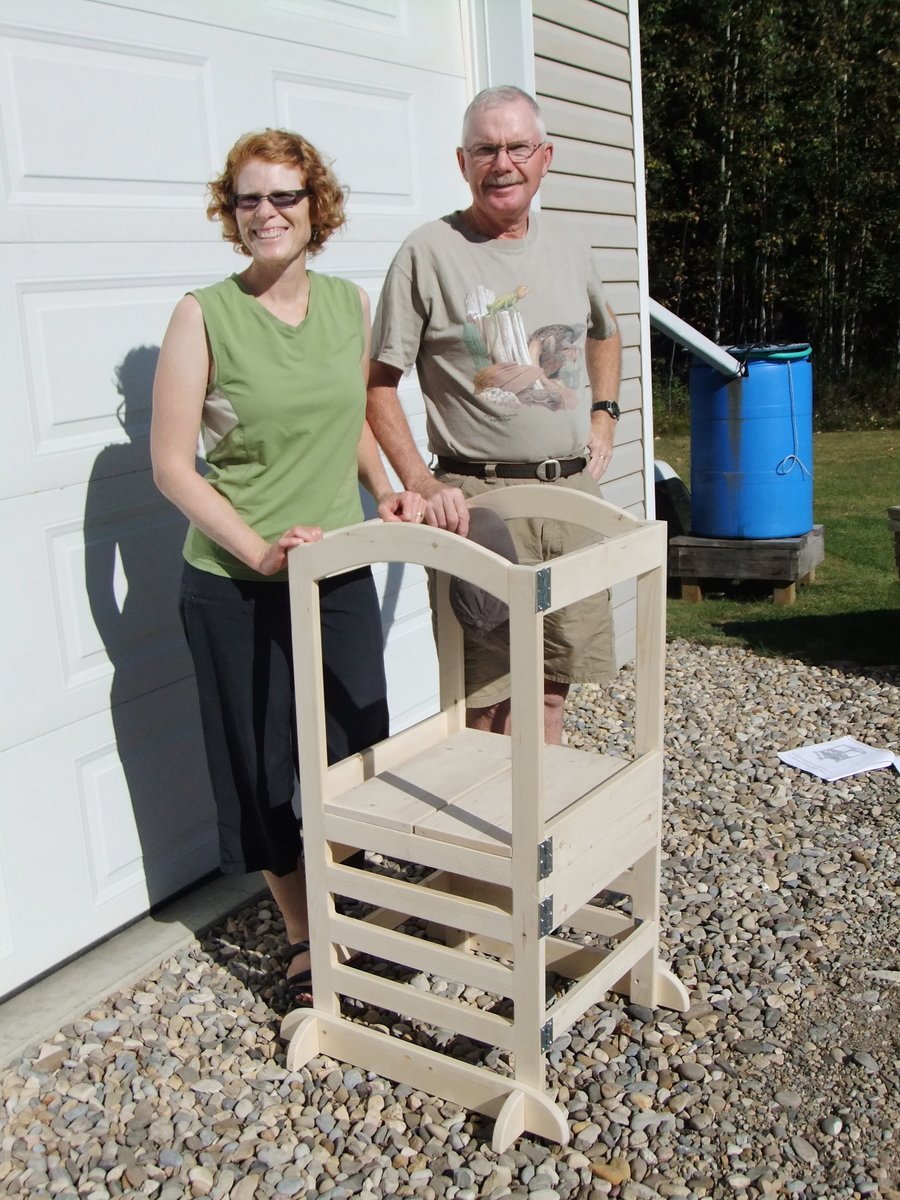 Estimated Cost
$40 for wood etc, $52 for paint
Estimated Time Investment
Weekend Project (10-20 Hours)
Finish Used
One coat of Benjamin Moore Multi-Purpose Latex Primer in Paradise Green. And two coats of Benjamin Moore Advance Waterborne Interior Alkyd in Pearl finish in Paradise Green. Both are low VOC and low odour.
Recommended Skill Level
Intermediate