Well my wife and I wanted to create a patio table again for our daughters birthday. I spent some time looking for something that would spark some ideas and found an old wooden spool. So I brought it home also with a large quantity of various lumber, all reclaimed. So we put a plan together quickly and started tackling the project. So far I am 2 days in and have got it built and sanded.
This has been an interesting build thus far and some parts of it have required 2 people as the top is very heavy. Also was difficult to get the spool apart as the bolts were very rusted.
a few more days and I will have it finished being urethaned.
I am also going to use the other top of the spool and create 2 matching benches. This will likely add another 3+ days to the completion of the entire set
Update 05/06/2013
So I completely forgot about my brag post. I did not end up building any benches and also forgot to post the finished table. Here it is in all it's glory. It served it's purpose well.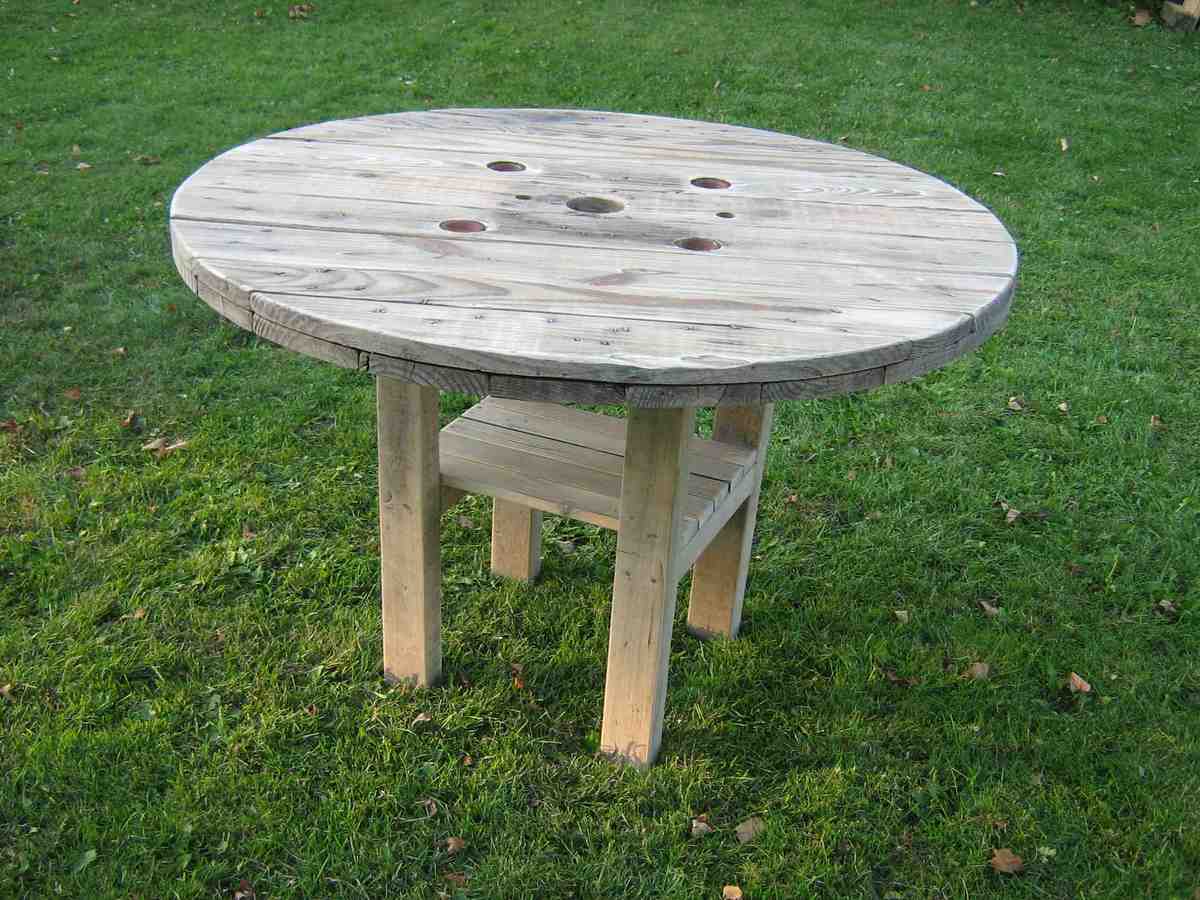 Estimated Time Investment
Week Long Project (20 Hours or More)
Finish Used
Will be using gloss urethane and likely about 3 coats.

*It required all 3*
Recommended Skill Level
Beginner