I made this for the sitting area in our master bedroom. I liked it because my wife and I can use it as a bench to sit and read on and also as a bed if we have the whole family over for the holidays and my guest bed and the kids' beds are taken. Overall this was around $100 and it took me two whole days to finish. I worked pretty much all day both days. I would say in total about 16 hours. Measuring and cutting was the largest part of the time. I made the mistake of cutting the trim before I made the boxes and was left with about an extra quarter inch in between most of the trim pieces. I filled this in with sandable paintable caulk and it did the trick. If you have any other questions please let me know. Thanks!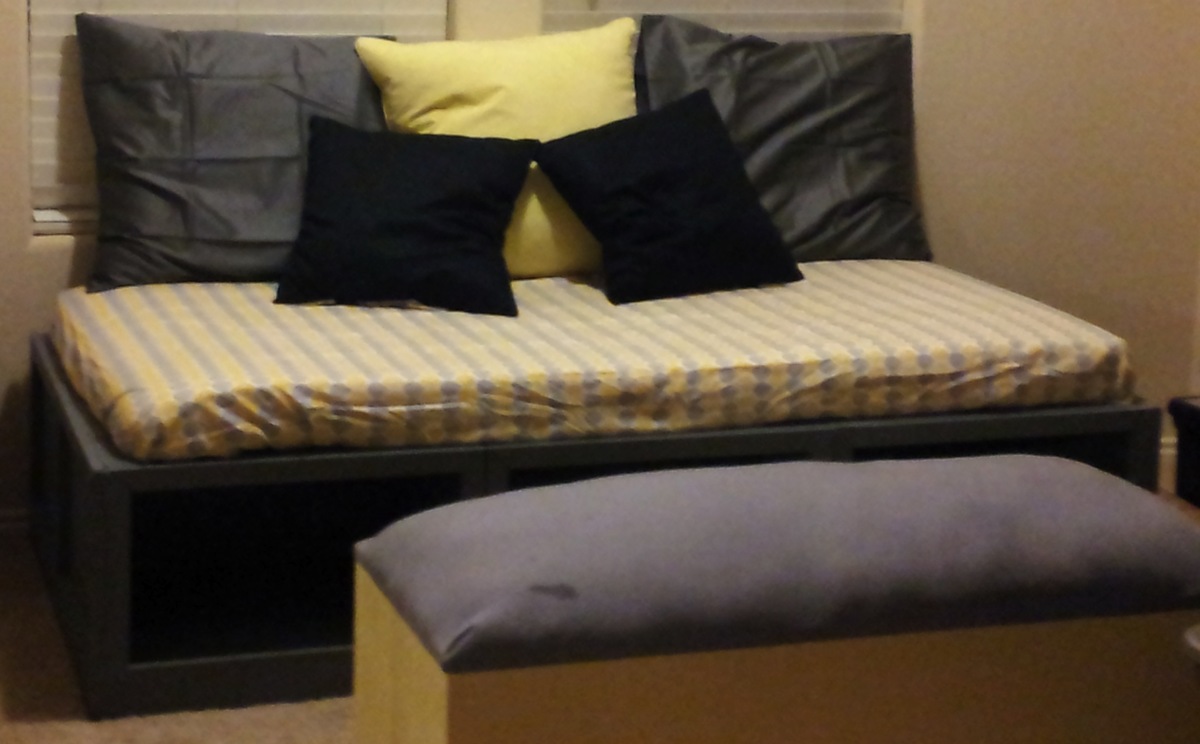 Estimated Time Investment
Weekend Project (10-20 Hours)
Type of Wood
Whitewood, yellow pine, particle board
Finish Used
Intergallactic Grey Behr Premium Ultra paint and primer in 1.
Recommended Skill Level
Beginner