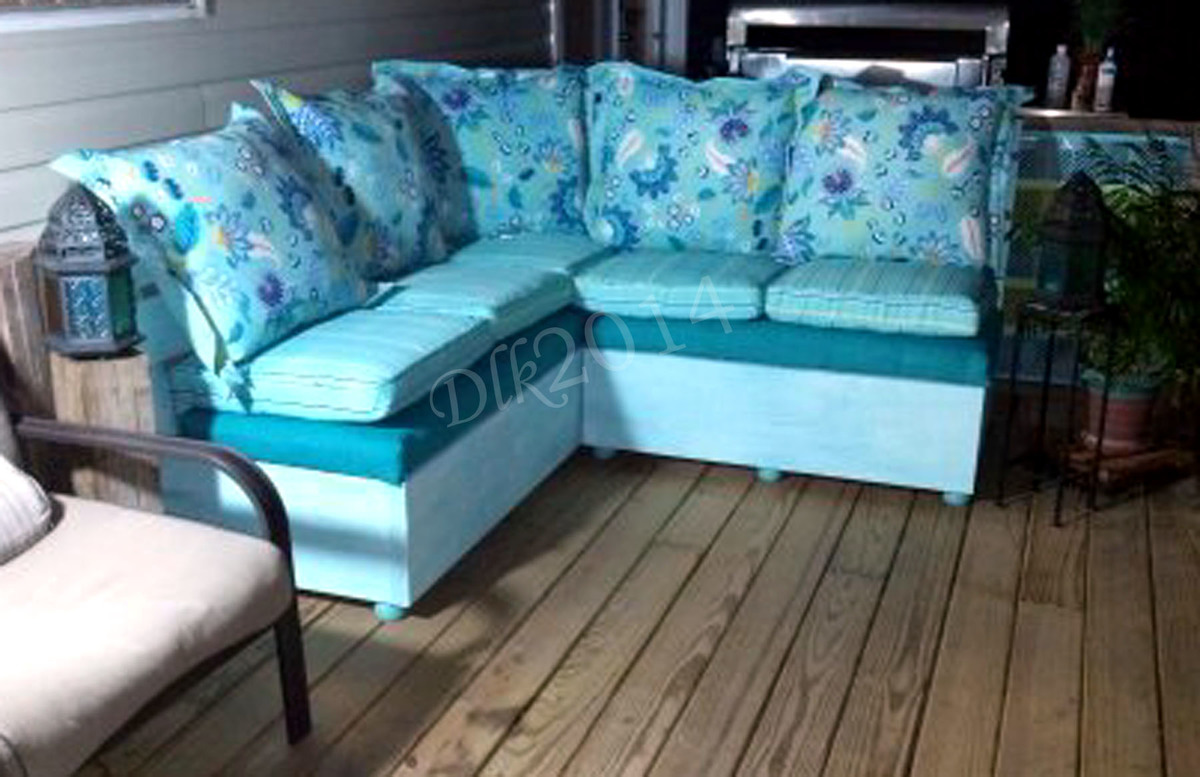 This is a project I completed last summer. I made some revisions to the original plan. First off, I wanted a corner sofa, so I had to figure out how the corner would work. This was my first ever wood working project and I'm not an architect or engineer, so it was quite challenging. I made a mini model out of foam core to give me a visual of how it would all work together. That was a tremendous help and I recommend doing this to anyone just starting out.
I did not use the part of the plan that included the foot pedestal. Instead, I built the sofa flat on the ground and in the end added store bought feet mainly because I liked the looks of them.
The sofa was built exclusively with the Kreg Jig, except for attaching the horizontal back pieces. I could have use the jig for that part as well, but liked the rustic look that screwing them in to the back braces provided.
I didn't want a padded back because the sofa sits outside on a covered, screened in patio year round. I wanted the ability to take off and wash all the cushions, or to use the bench without the back cushions sometimes.
The 2 sections of the couch were built as independent units and are movable, so one can sit across from each other. Both sections have ample storage.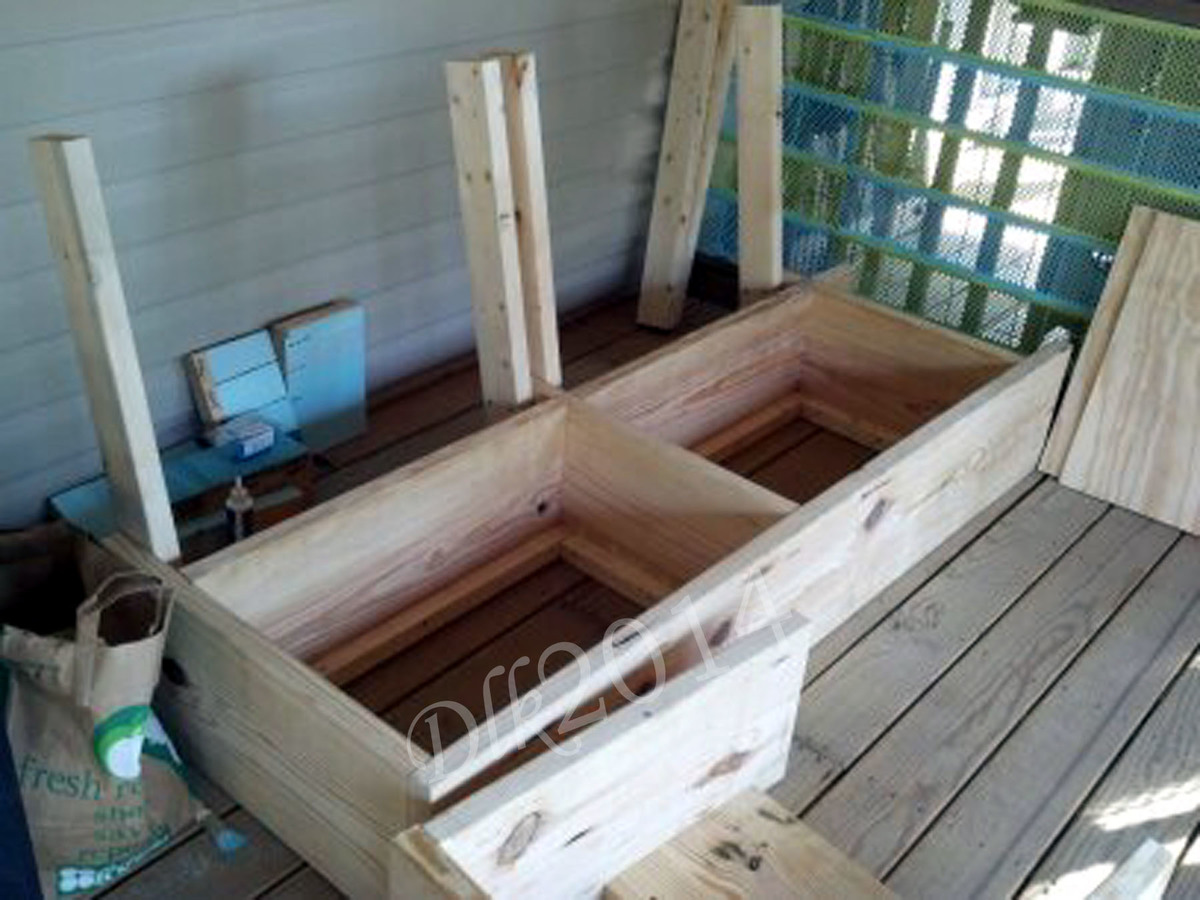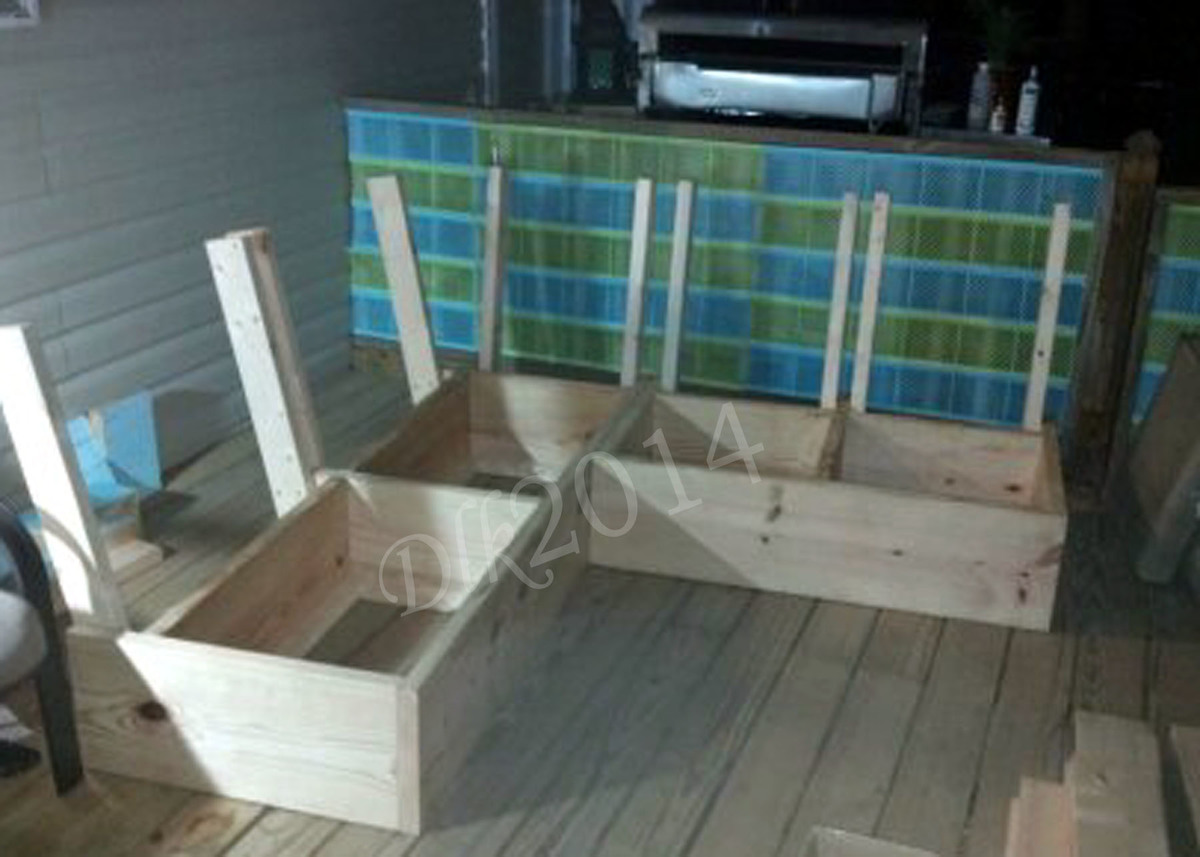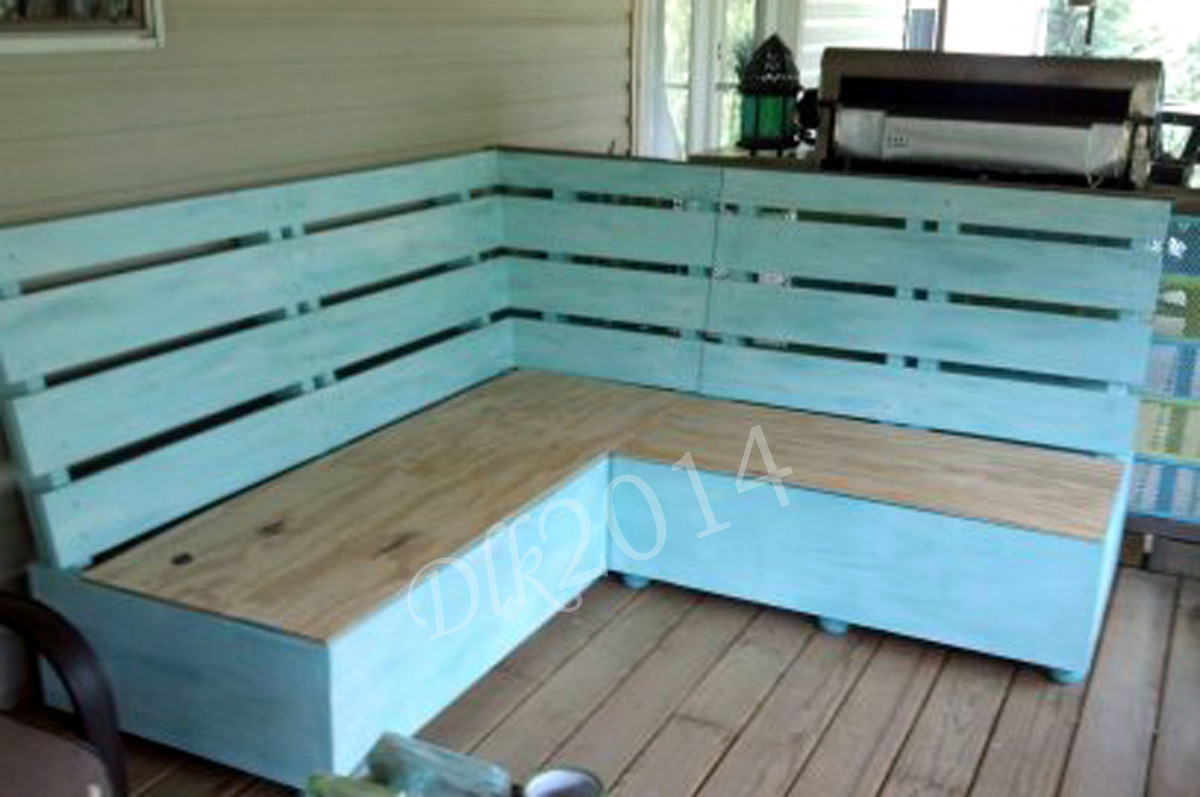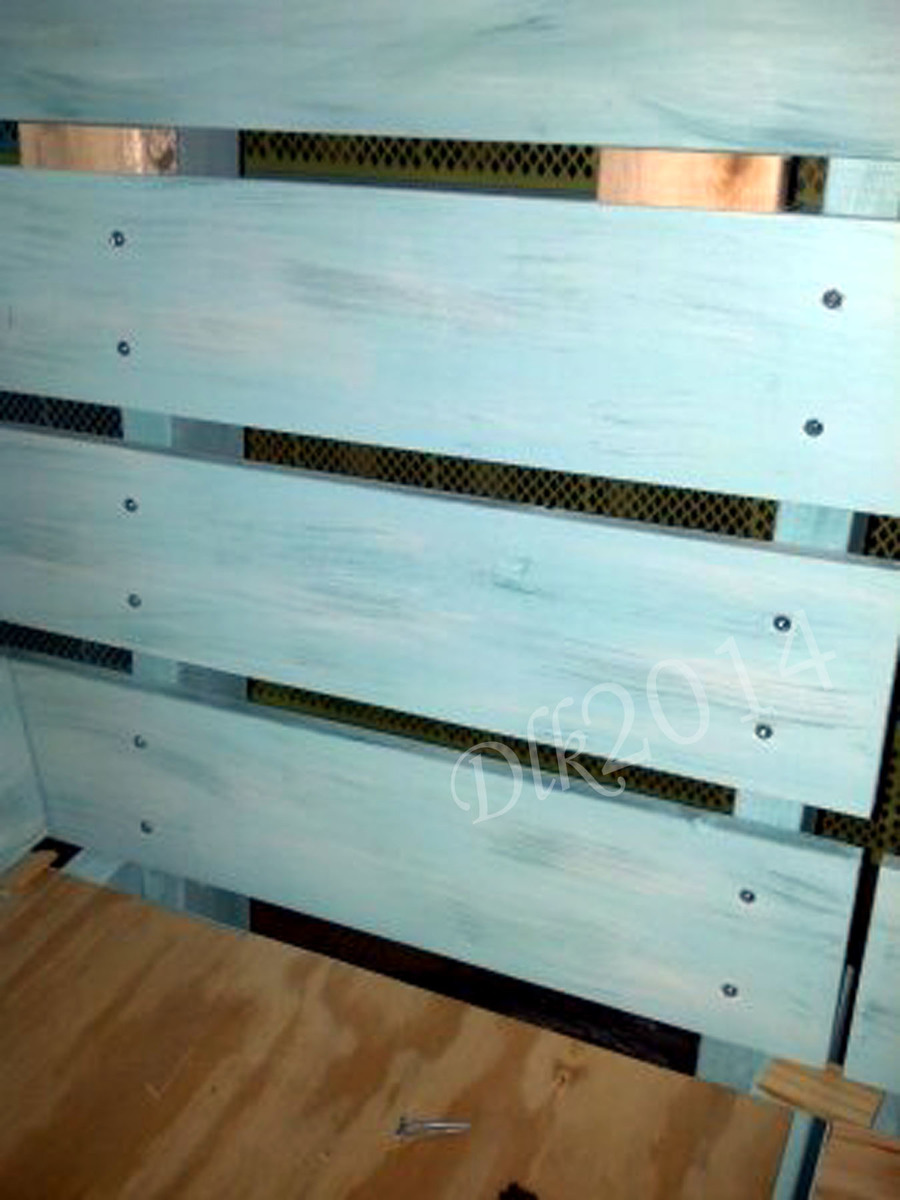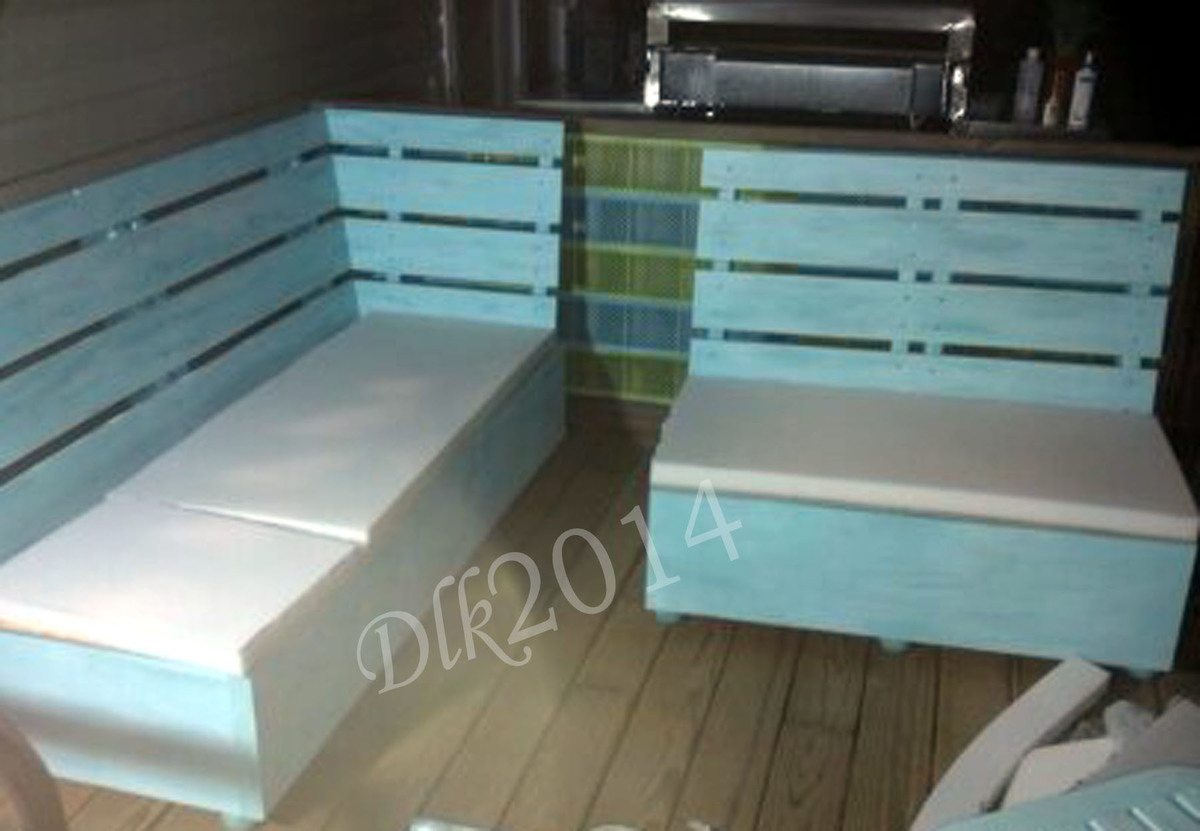 Estimated Time Investment
Weekend Project (10-20 Hours)
Finish Used
A base coat of a light teal, with several shade of lighter and darker teal dry brushed over it. Topped with a thin white wash.
Recommended Skill Level
Intermediate