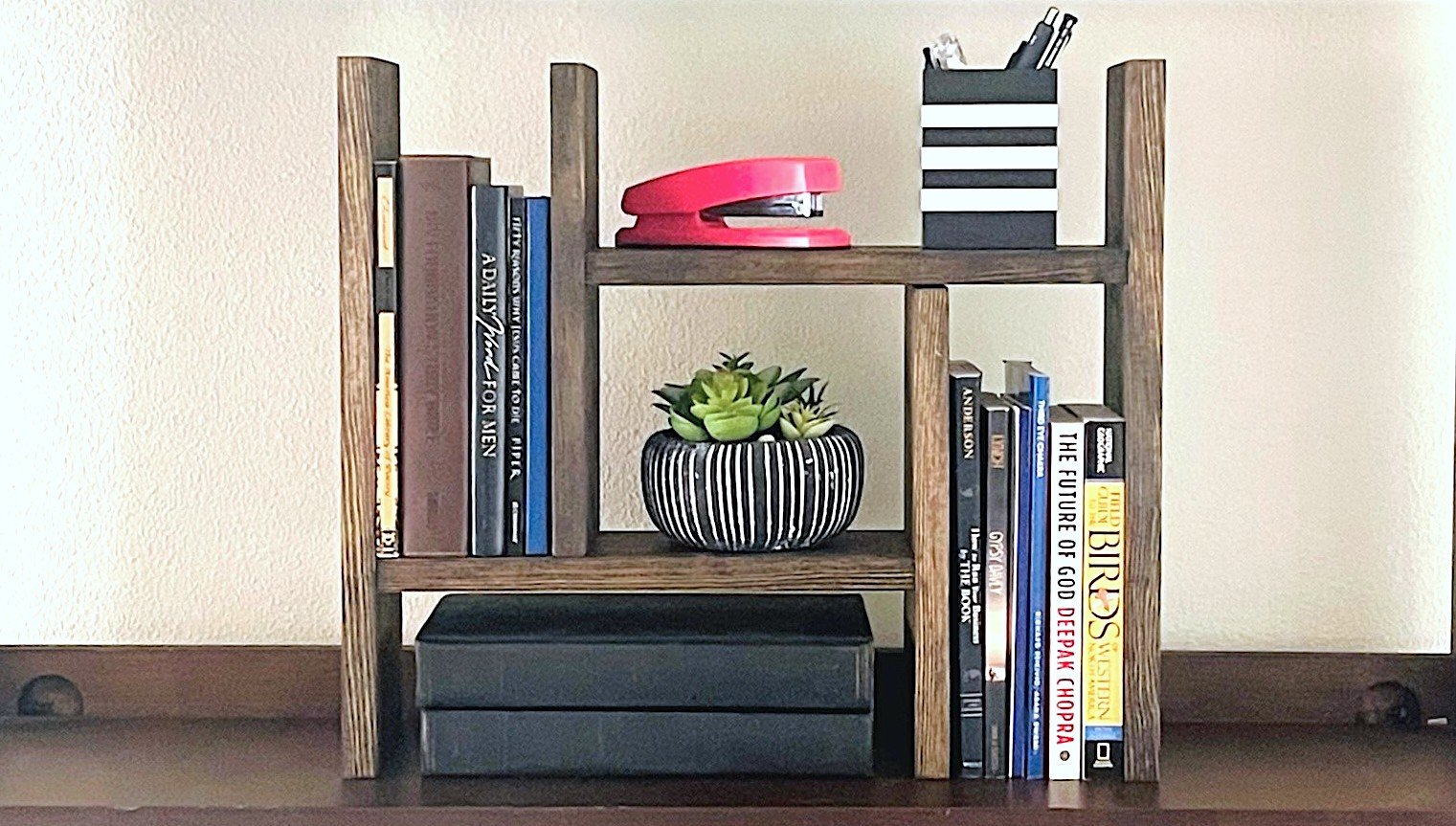 Free plans to build your own adjustable desktop or countertop organizer.  This super simple project plan creates storage just how you need it!  Super simple to build with basic tools and off the shelf lumber.
Designed and built by @Family_DIYNamic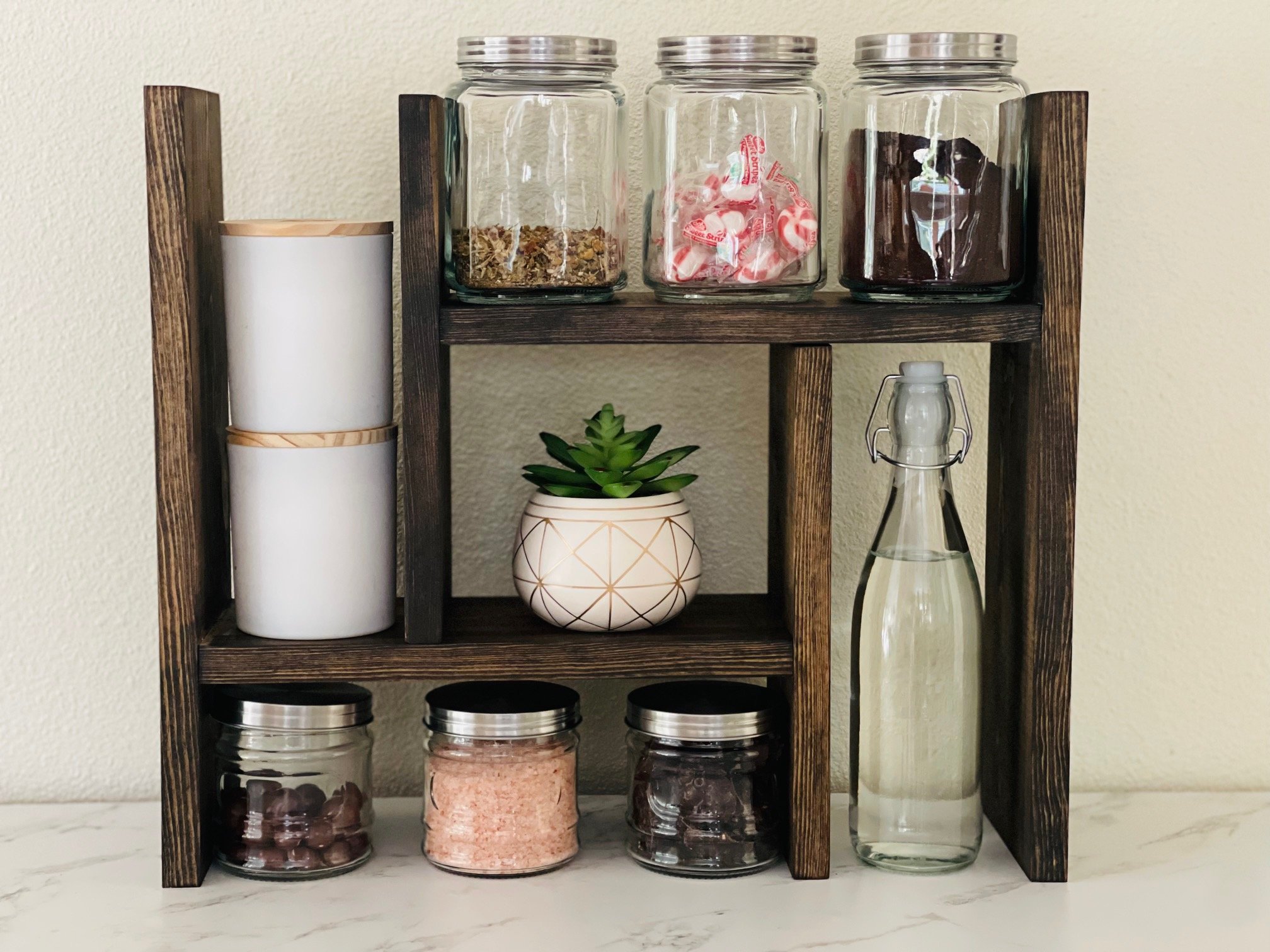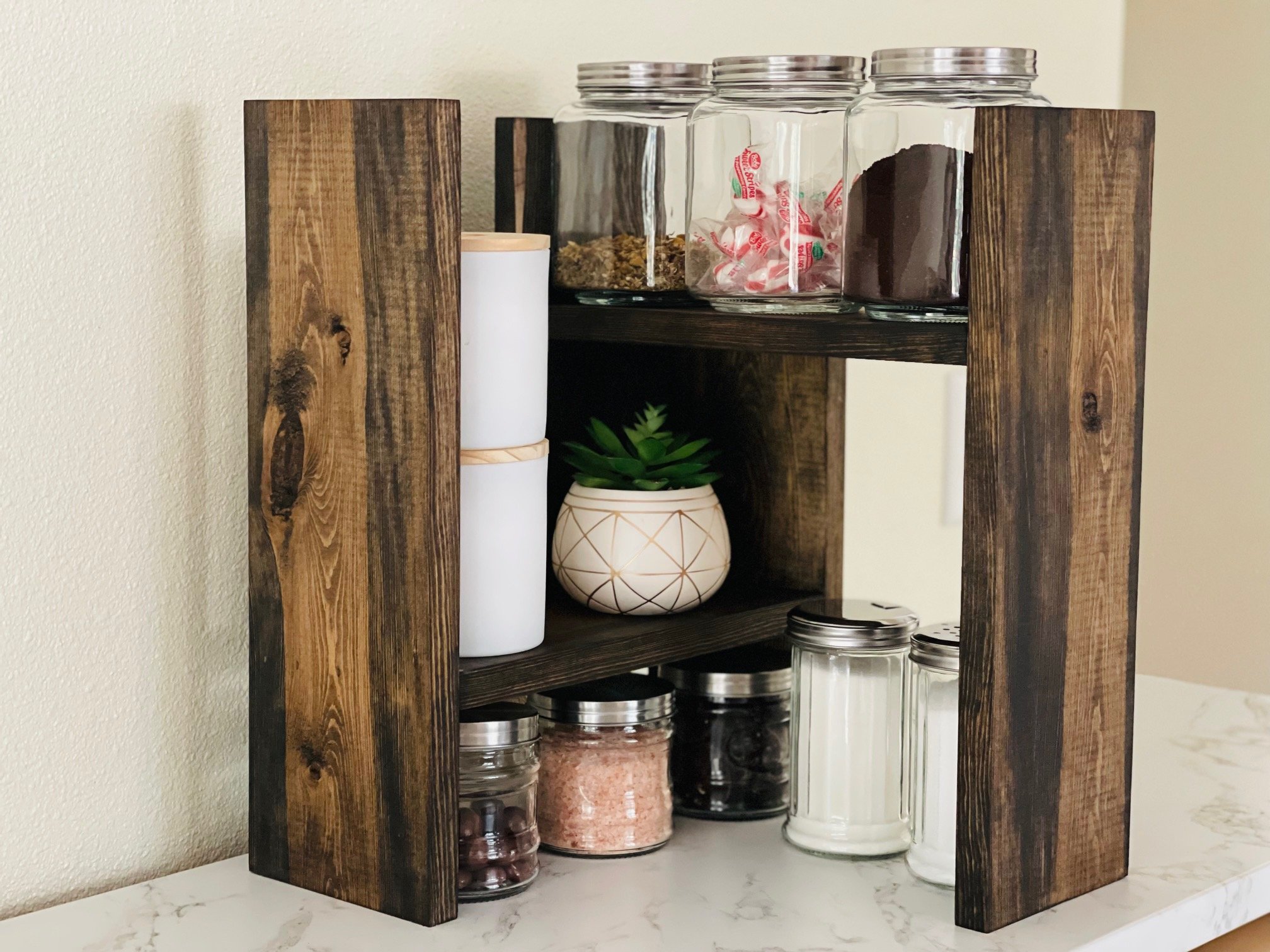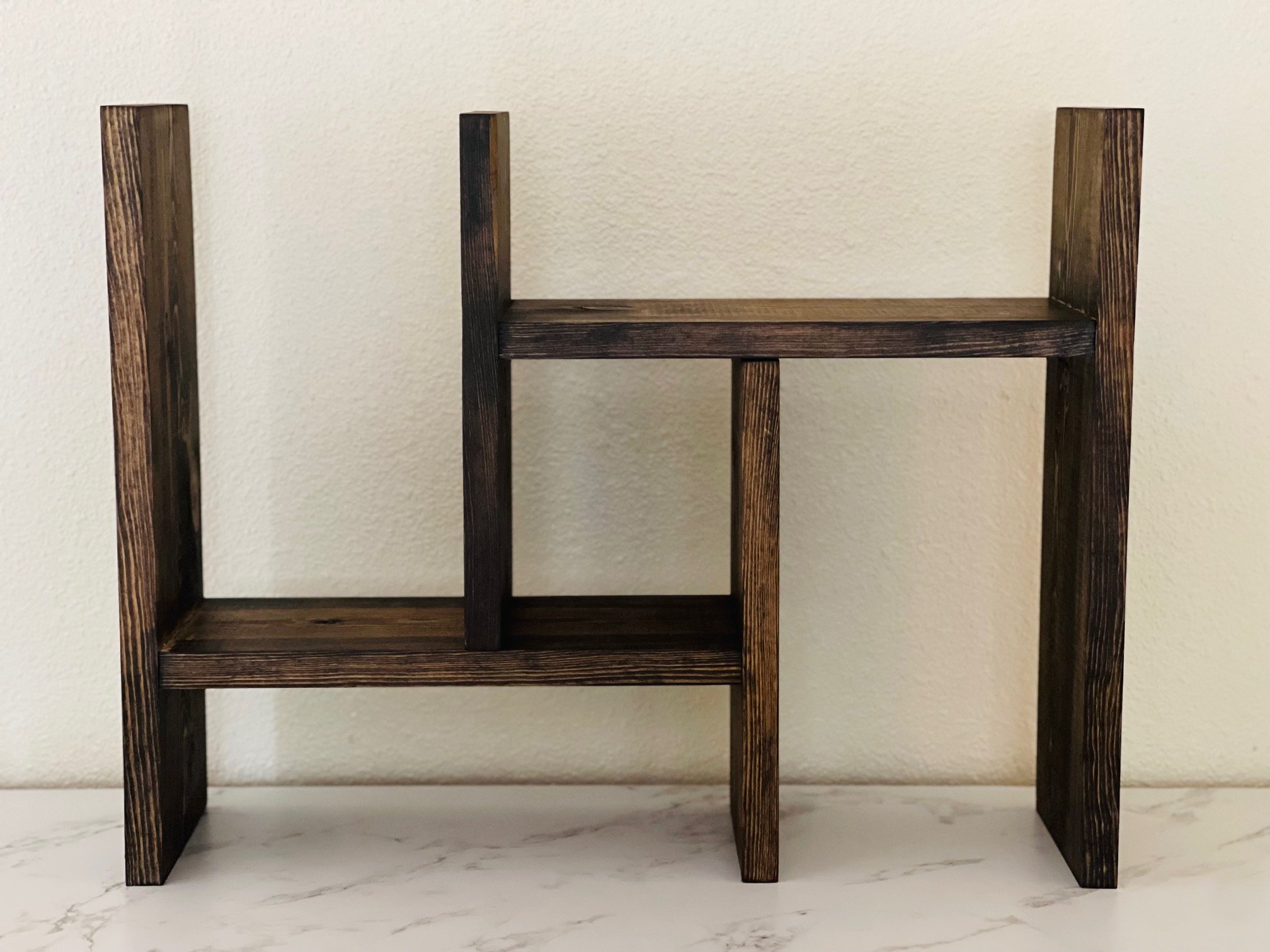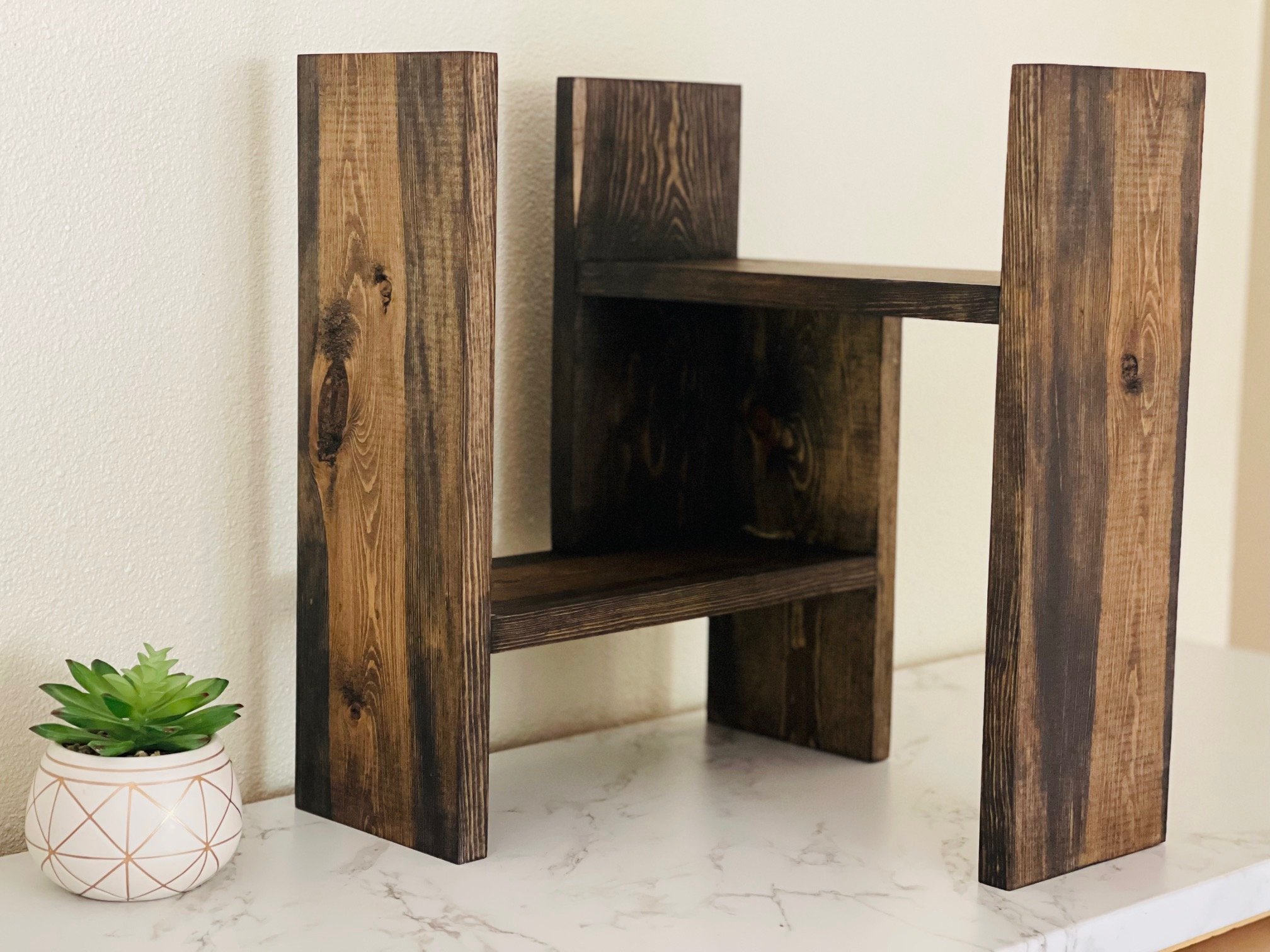 Pin for Later!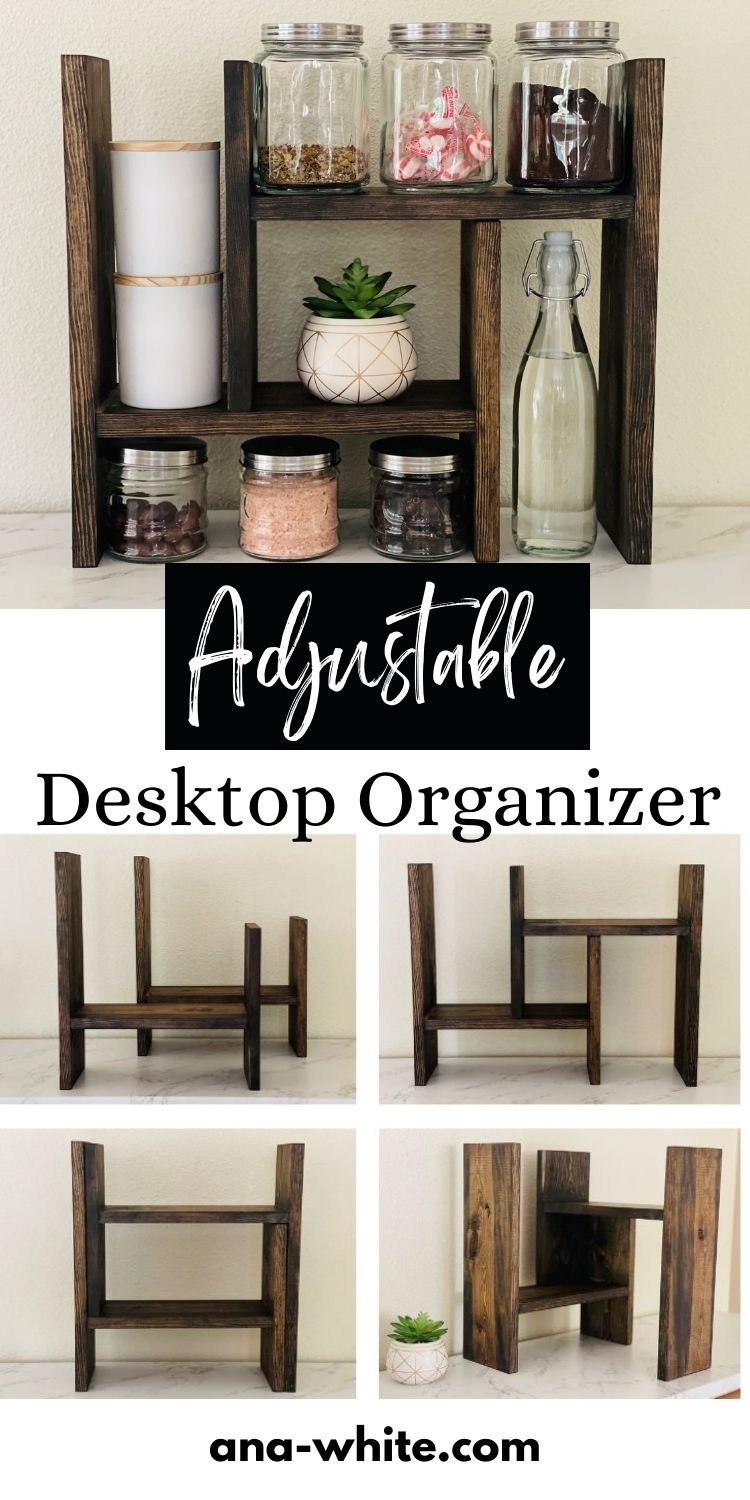 Dimensions
16" tall x 5-1/2" deep x 14"-23" wide (approximate)
Preparation
Shopping List
1 - 1x6 @ 8 feet long
1-1/4" brad nails and glue OR 1-3/4" self tapping star bit screws (12 total needed)
wood stain or paint
Cut List
2 - 1x6 @ 16" - tall leg
2 - 1x6 @ 12" - shelf, can make up to 20" long if a longer shelf is desired 
2 - 1x6 @ 11" - short leg
A 1x8 or 1x10 can also be used instead of 1x6 for a deeper shelf depth
Preparation Instructions
Fill nail or screw holes with wood filler and let dry. Sand off excess when dry. Remove sanding residue with a vacuum, followed by wiping with a damp lint free cloth.
Finish Used
Apply stain with a foam applicator. Wipe off excess.