These clever and easy to build benches turn a closet into a mudroom with hidden boot storage.  With shelves on the front for shoes, and a hinge up compartment on the back for boots, there's no wasted space and everything is accessible.  Use off the shelf 1x12s to build the benches.  Check out our free tutorial with diagrams and helpful tips and lots of build photos.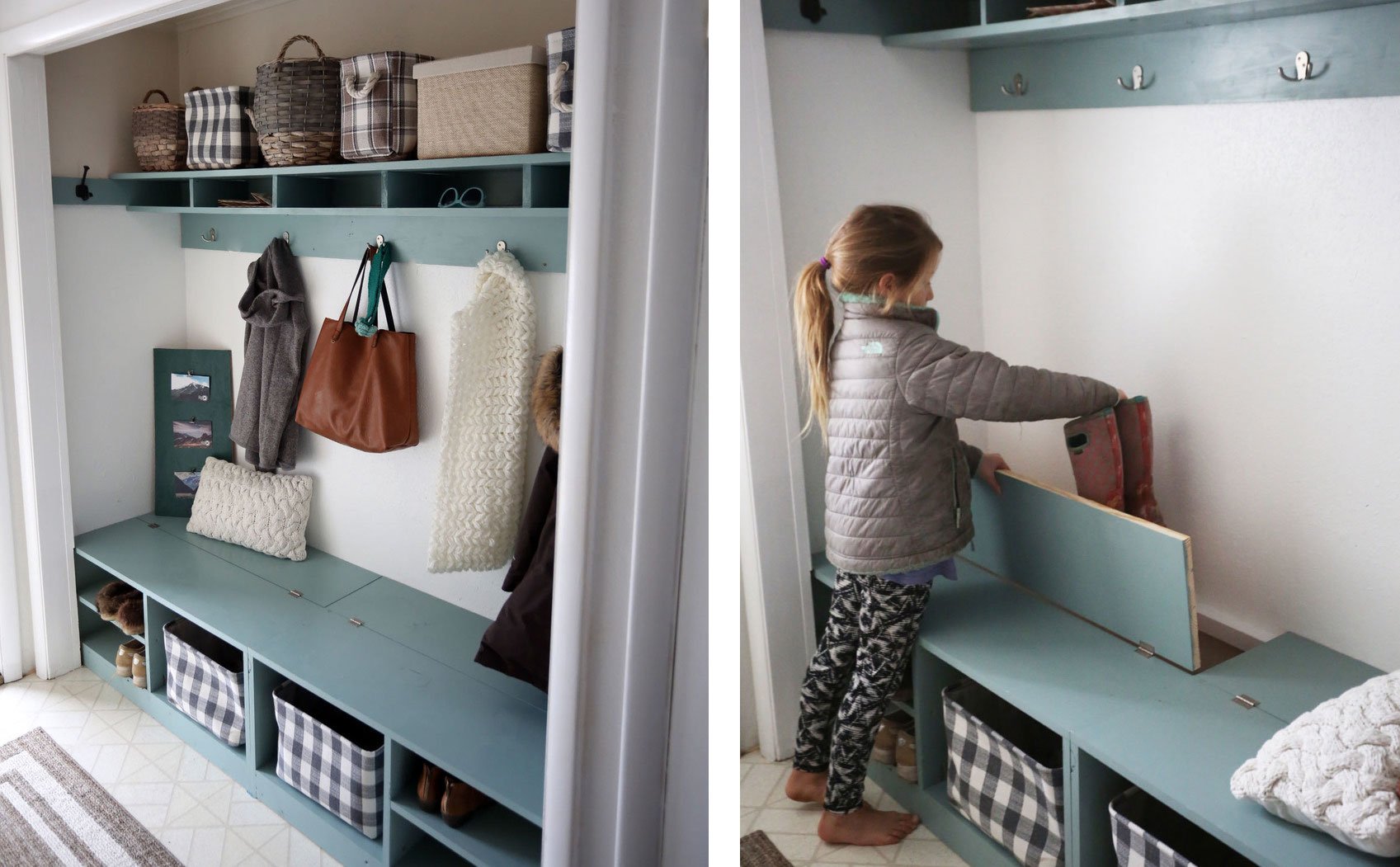 Preparation
Shopping List
1x12s - the width of your closet X 3 plus 18" per leg
1x3s - the width of your closet
Cut List
See steps for cutting instruction
Instructions
We apologize if there was an error in this plan. Please help us out and report any errors here.