You can make a volleyball four square game with basic materials from the hardware store for about $20!  This is a very quick and easy project.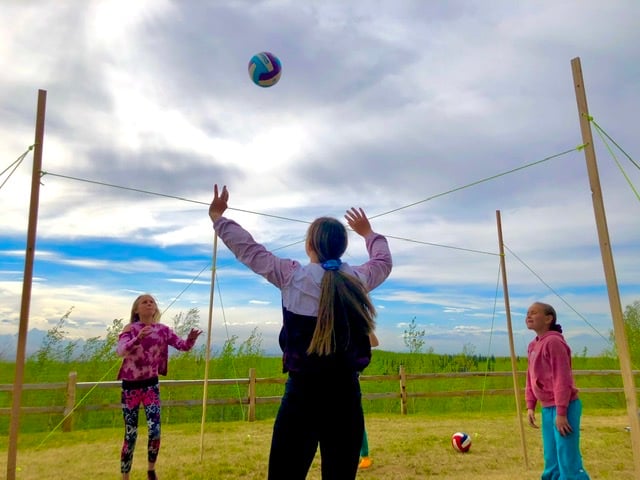 8 feet tall, 13 foot x 13 foot outsides of net. You can draw the four square grid larger
Preparation
Shopping List
4 - 1x2 @ 8 feet long
100 feet of rope
8 tent pegs or stakes that can be pounded all the way into the ground 
Cut List
1x2s do not need to be cut, drill holes every 6" from top down, 3-4 holes
2 - rope pieces @ 14"
cut remaining rope in half, then in half again, for four equal length pieces to be used as the staking ropes 
We apologize if there was an error in this plan. Please help us out and report any errors here.