No fireplace?  No problem!  Build your own faux fireplace with our free plans. Includes hidden storage for tv controllers, board games, and more!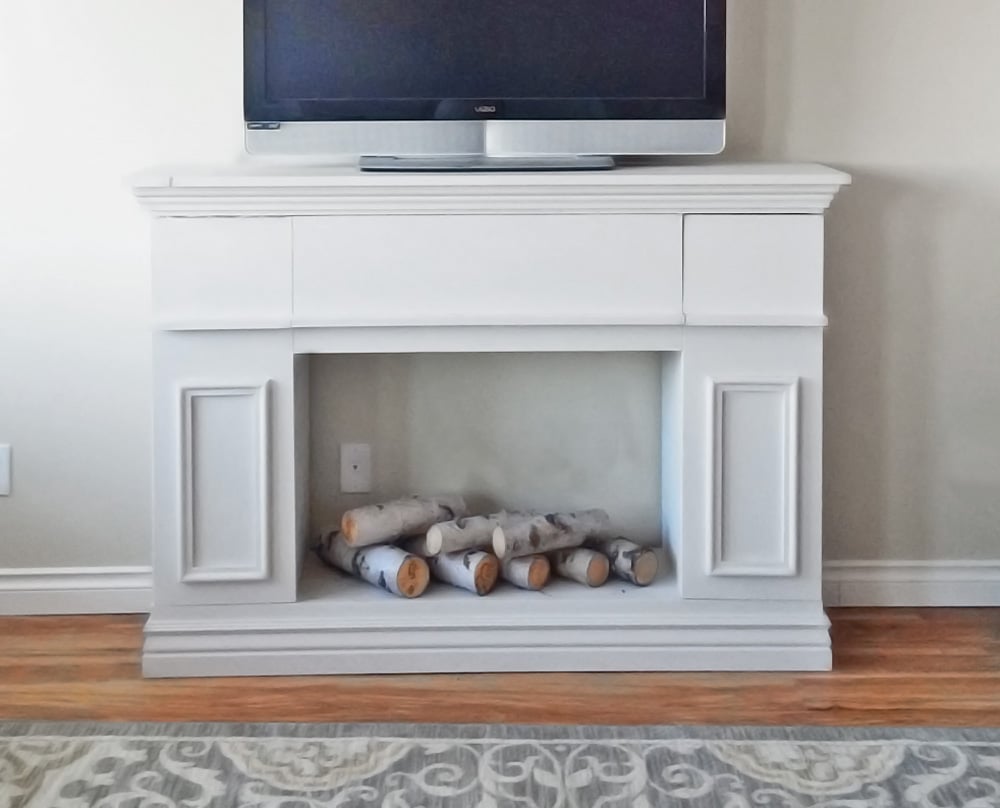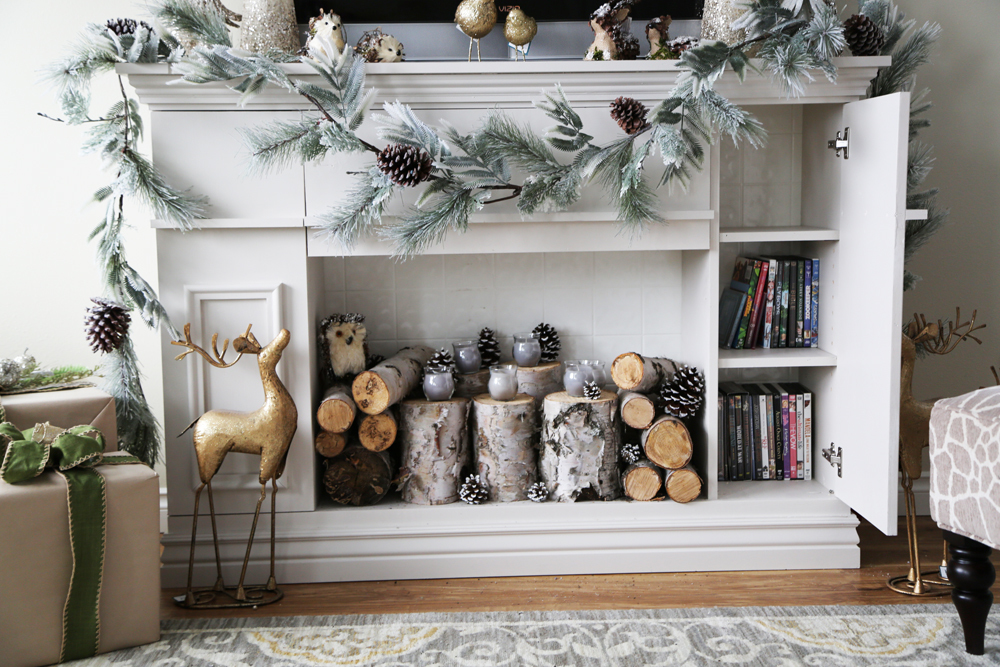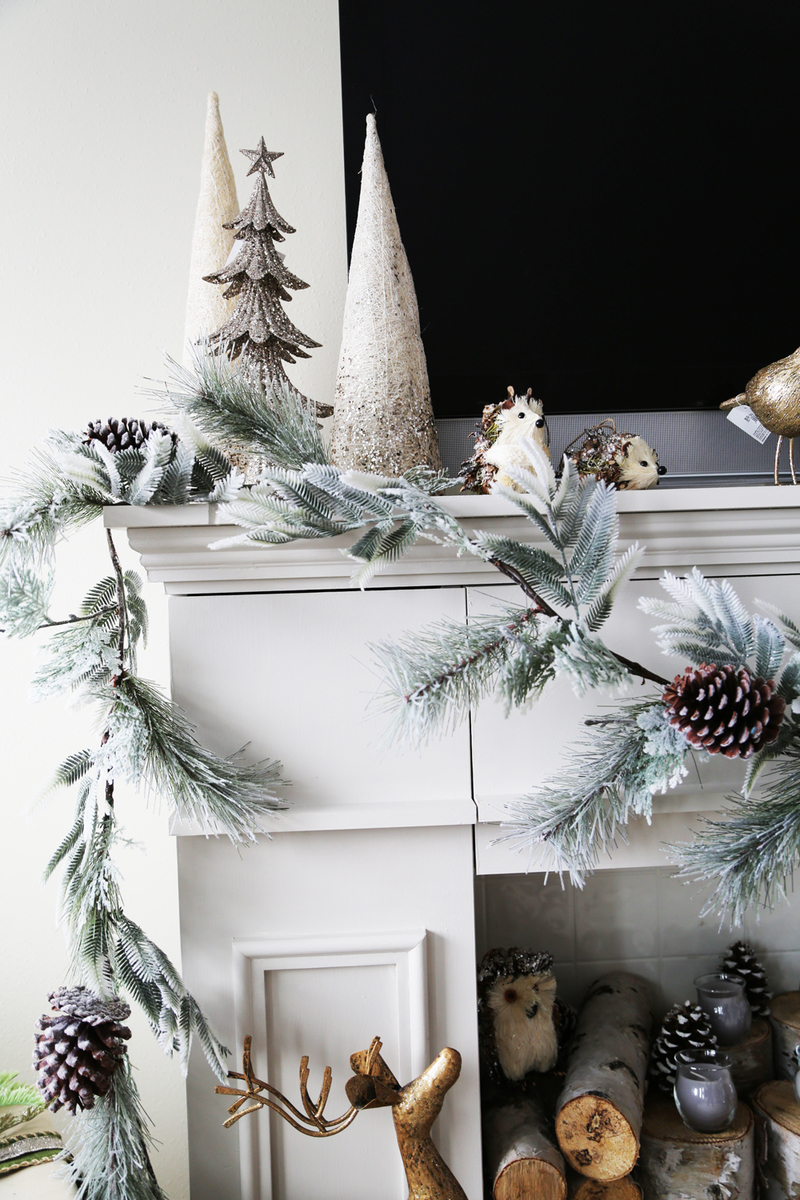 Dimensions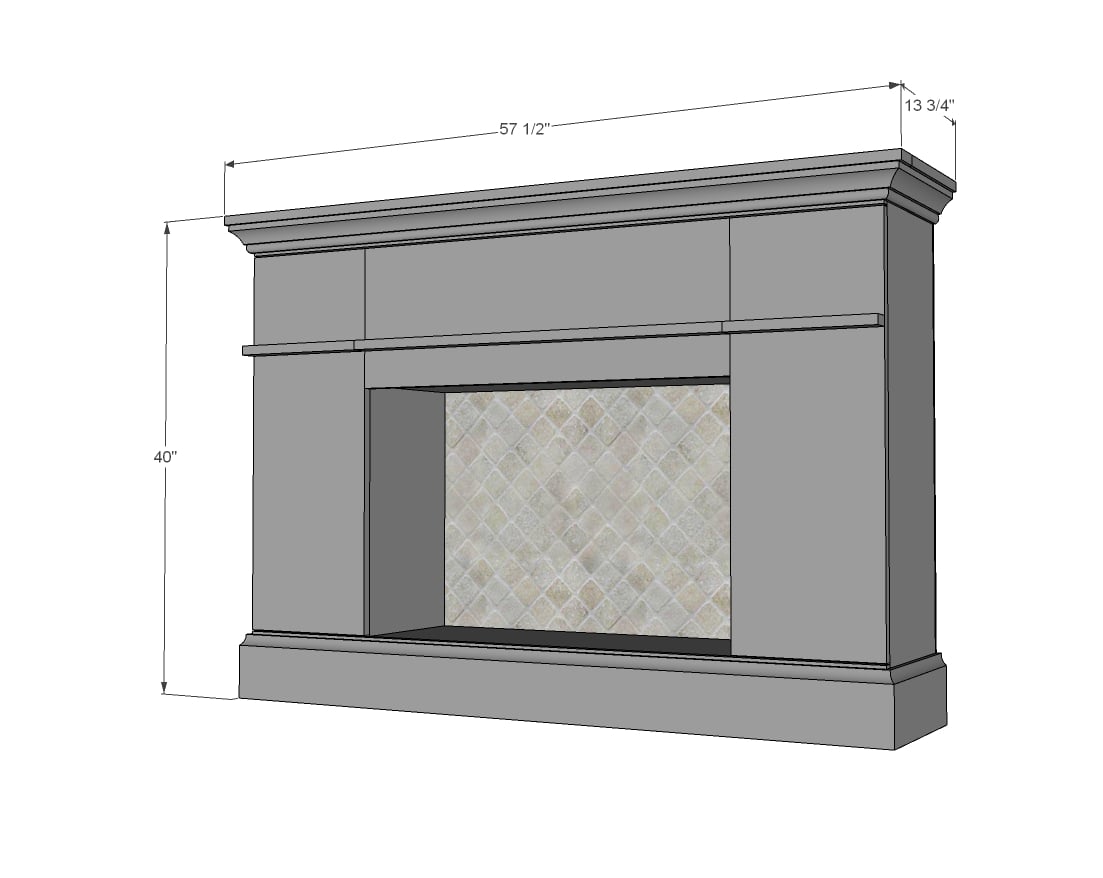 Faux fireplace dimensions shown above
Preparation
Shopping List
3 – 1x12 @ 8 feet long
1 – 1x12 @ 10 feet long
1 – 1x3 @ 10 feet long
1 – 1x6 @ 5 feet long
1 – 1x2 @ 8 feet long
8 feet of medium sized crown moulding (less than 1-3/4" finished width and 2-1/2" finished height)
8 feet of 5-1/4" base moulding
1-1/4" pocket hole screws
1-1/4" and 1" brad nails
Wood glue
Optional back – 4x8 sheet of ¼" plywood or paneling
3 sets of Euro Style concealed hinges, non-mortise surface mount
Cut List
1 – 1x12 @ 57-1/2" (Top)
2 – 1x12 @ 39-1/4" (Sides)
1 – 1x12 @ 52-1/2" (Bottom)
2- 1x12 @ 33-3/4" (Dividers)
1 – 1x12 @ 31-1/2" (Center Divider)
1 – 1x3 @ 57-1/2" (Top Header)
1 – 1x3 @ 54" (Bottom Header)
1 – 1x6 @ 54" (Footer)
2 – 1x12 @ 31" (Side Doors)
1 – 1x12 @ 31-1/4" (Middle Door)
2 – 1x2 @ 11-1/4" (Side Door Trim)
1– 1x2 @ 31-1/4" (Middle Door Trim)
Crown Moulding and Base Moulding cut to fit
Optional back is 54" x 40"
Instructions
Step 1
Build the bookshelf as shown with the 1x12s.
Pocket hole locations shown for your convenience, but pocket holes are not required - you can use 2" trim screws or 1-1/4" brad nails and glue.
Step 2
Add the trim pieces.
I highly recommend building the top trim piece first (see next step), then attaching all at once, to get the top perfectly lined up.
Step 3
Top piece can be attached first to the bottom piece from step 2, the attached as a whole.
Step 4
Cut doors to fit.  Install on the euro hinges.
Step 5
Add 1x2 trim to complete the fireplace "look" but also the 1x2s act as handles.
Step 6
Moulding can be used to improve the look.  Miter corners and attach with 1-1/4" brad nails and glue.
Step 7
Cut back plywood with a circular saw or table saw.
Attach to all shelves, dividers and sides of the faux fireplace with glue and 3/4" brad nails.
Preparation Instructions
Fill all holes with wood filler and let dry. Apply additional coats of wood filler as needed. When wood filler is completely dry, sand the project in the direction of the wood grain with 120 grit sandpaper. Vacuum sanded project to remove sanding residue. Remove all sanding residue on work surfaces as well. Wipe project clean with damp cloth.

It is always recommended to apply a test coat on a hidden area or scrap piece to ensure color evenness and adhesion. Use primer or wood conditioner as needed.
We apologize if there was an error in this plan. Please help us out and report any errors here.