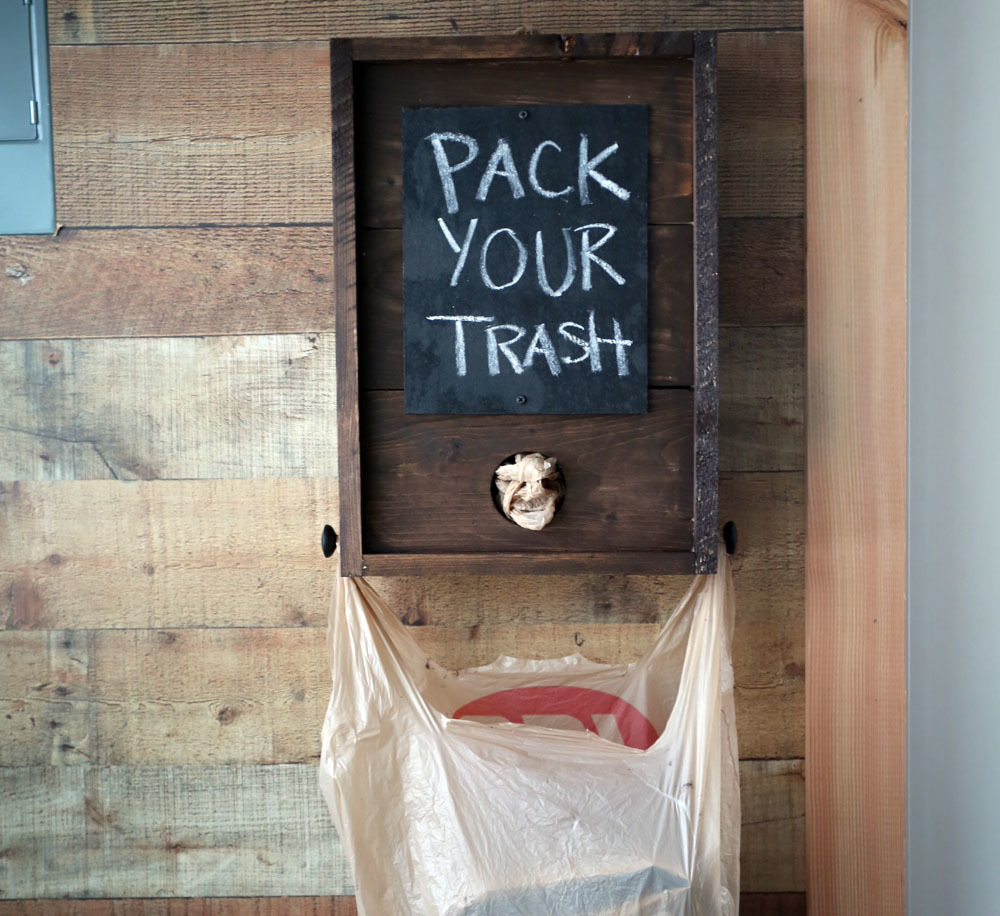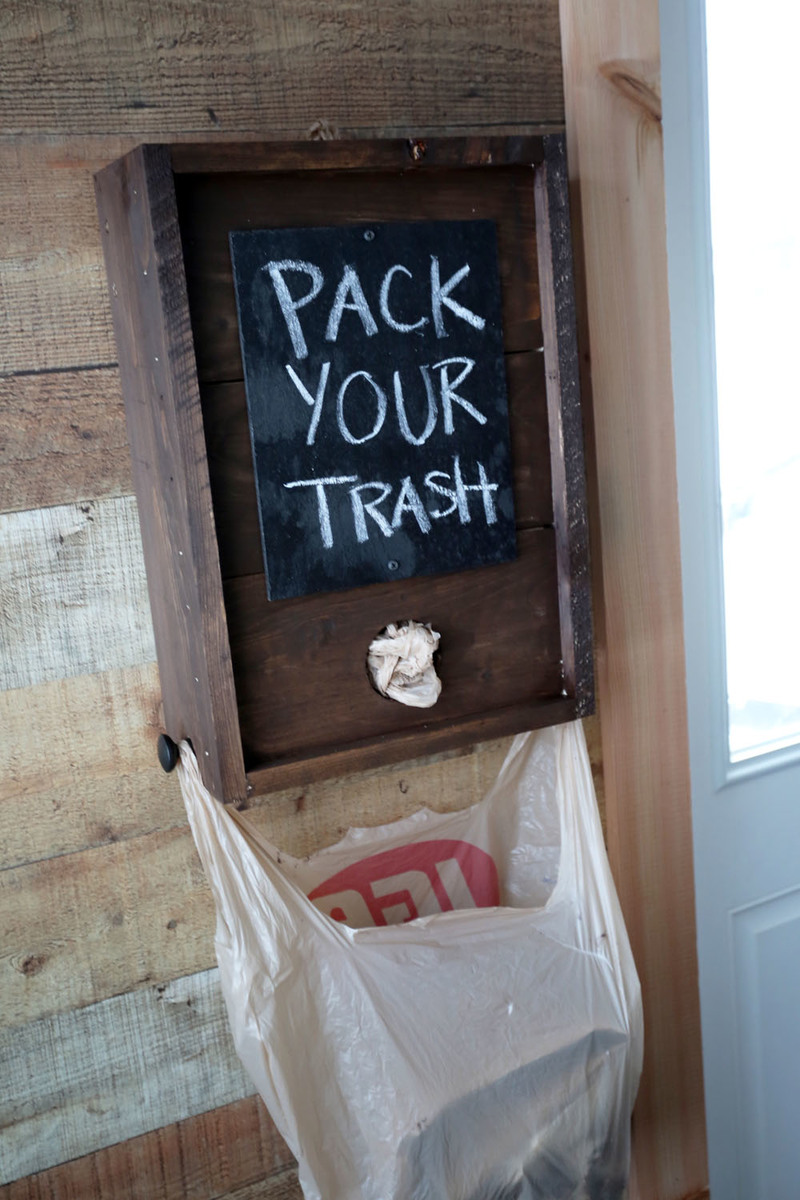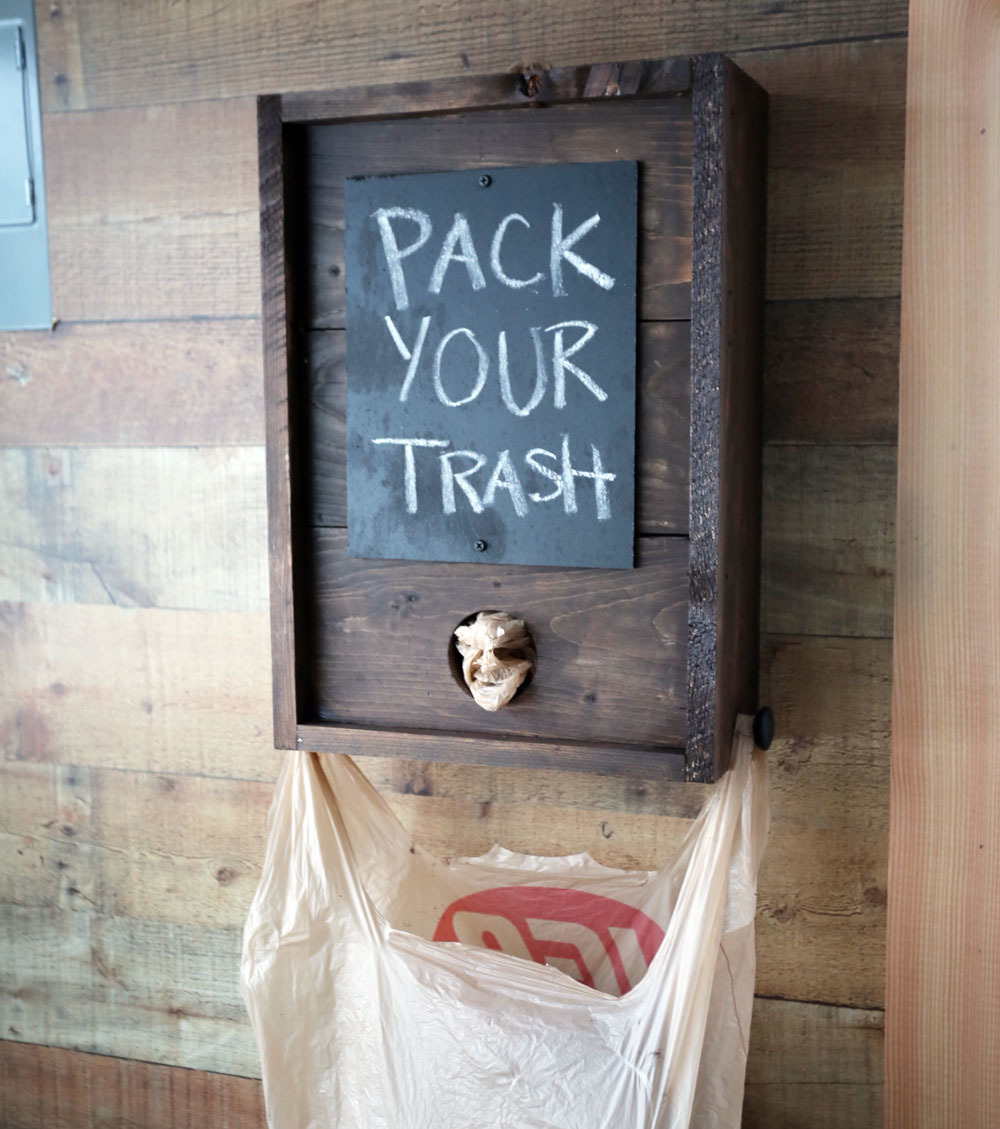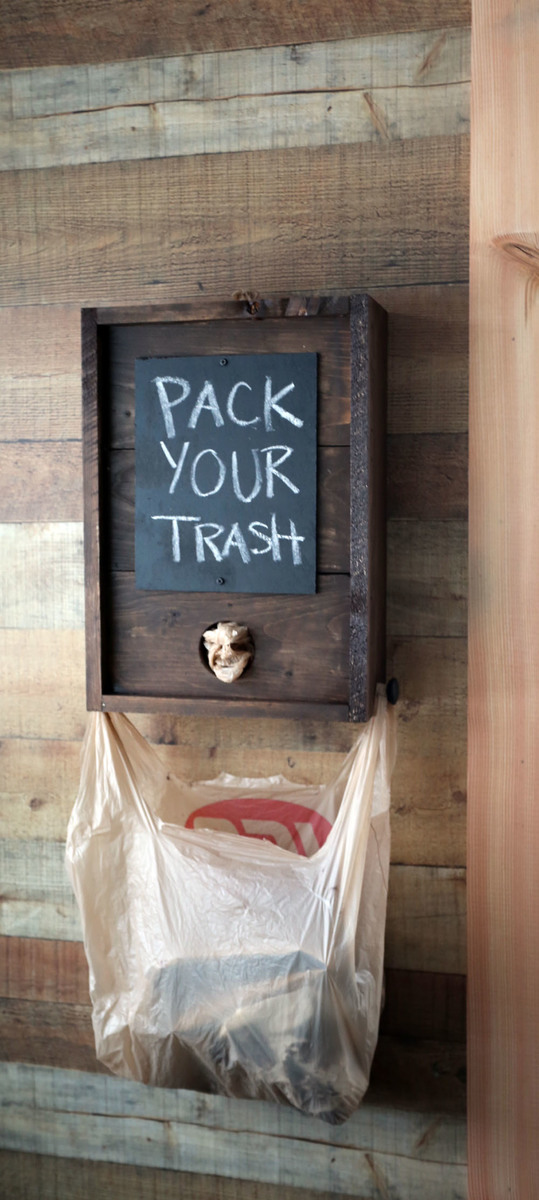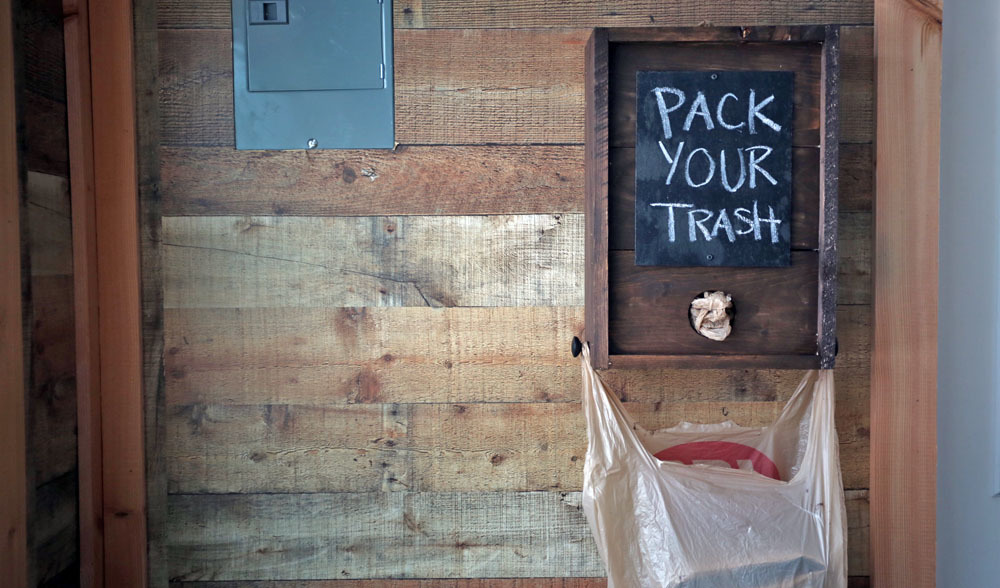 About Project
DIY grocery bag holder dispenser trash
Dimensions
Preparation
Shopping List
1 - 1x6 @ 8 feet long
1 - 2x3 or 2x4 @ 12" long - cleat for hanging, can also use hanging brackets
1-1/4" brad nails
2 - knobs (nails or screw heads would work too)
Cut List
5 - 1x12 @ 11-3/4" (I shortened these cuts so you can get all the cuts from the 1x6x8)
2 - 1x12 @ 18" - cut to fit
1 - 2x3 or 2x4 @ 11-3/4"
Instructions
Step 1
Nail two 1x6s together as shown in diagram.  TIP: Elevate inset board on a 1x6 board to get the 3/4" inset depth.
Repeat to build two.
Step 2
Layout the top and bottom with the middle board in place.  Measure and cut sides (should be about 18").
Nail the sides to the top and bottoms you built in step 1 with 1-1/4" brad nails and wood glue.  
Step 3
Nail the last 1x6 board in the center.
Cut out the openings for loading and dispensing the bags.  I wish I'd used a jigsaw to cut a square opening in the front as it does look a little "birdhousy" - as my four year old put it.
Step 4
To hang, I cut a scrap 2x4 board 11-3/4" long and screwed it to the wall where i wanted the grocery bag dispenser hung.  Then I just placed the grocery bag dispenser over the 2x board and screwed it down with a couple of 1-1/4" wood screws.
You could also hang with metal brackets or a picture hanging kit.