Quick and easy modern lamp plans that you can build for under $10 and with only 2 boards. Based off of the CB2 L MP pool floor lamp.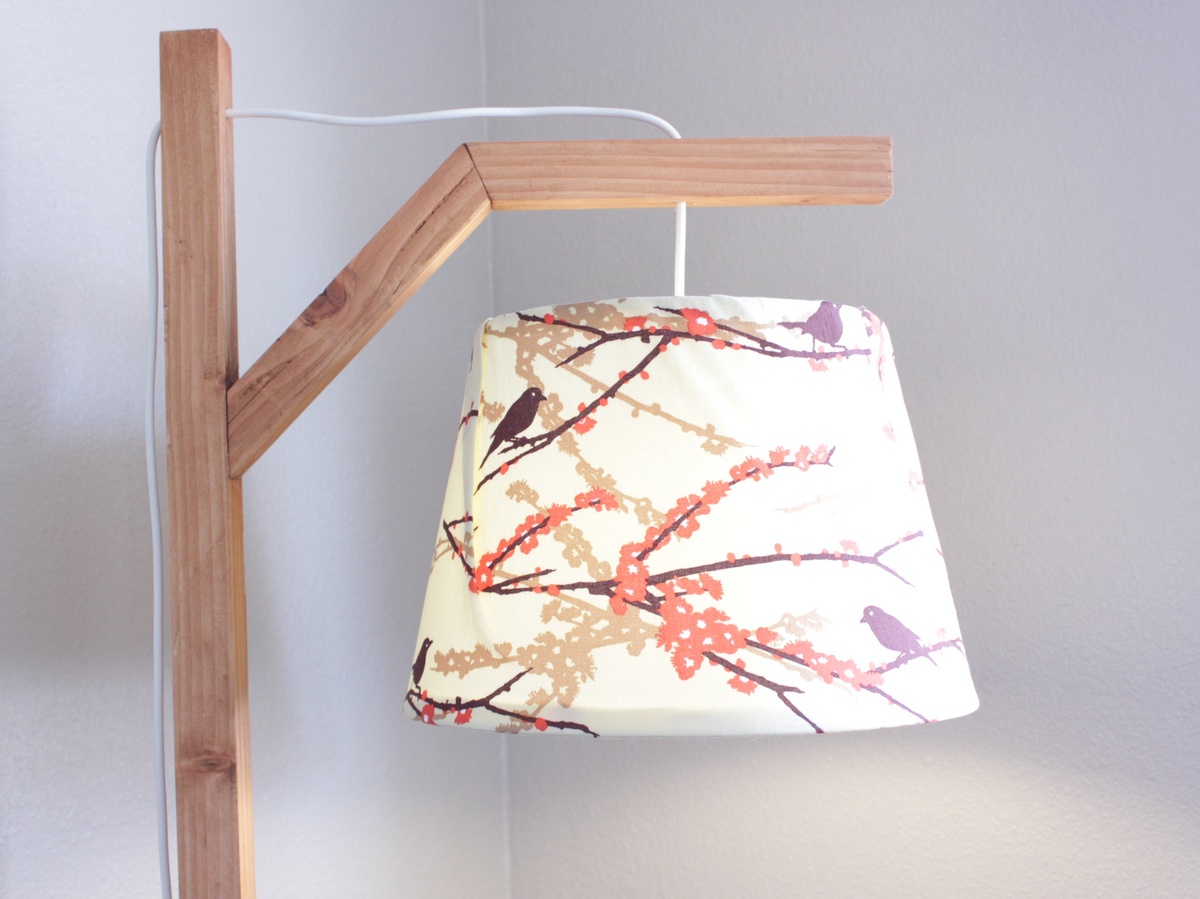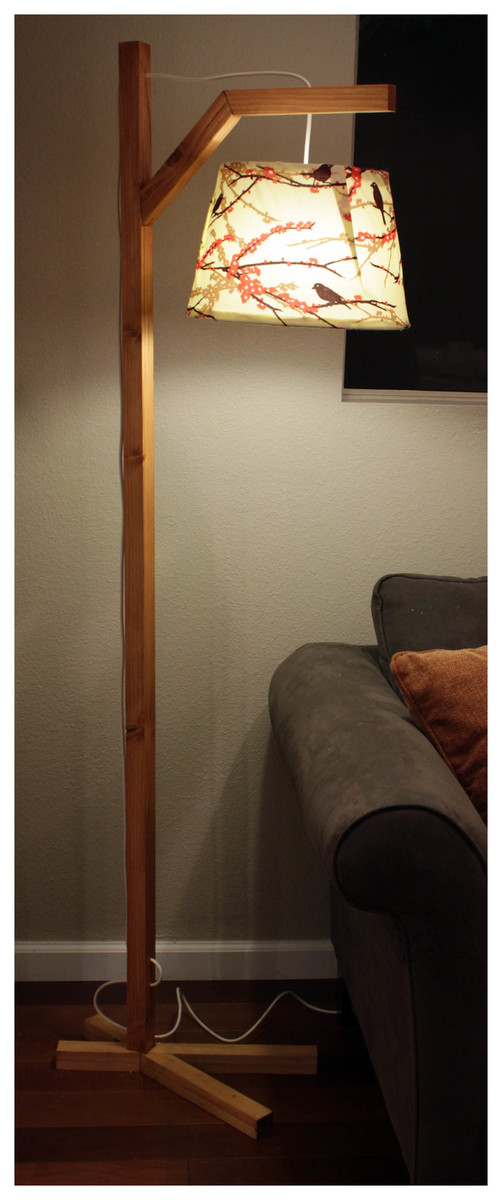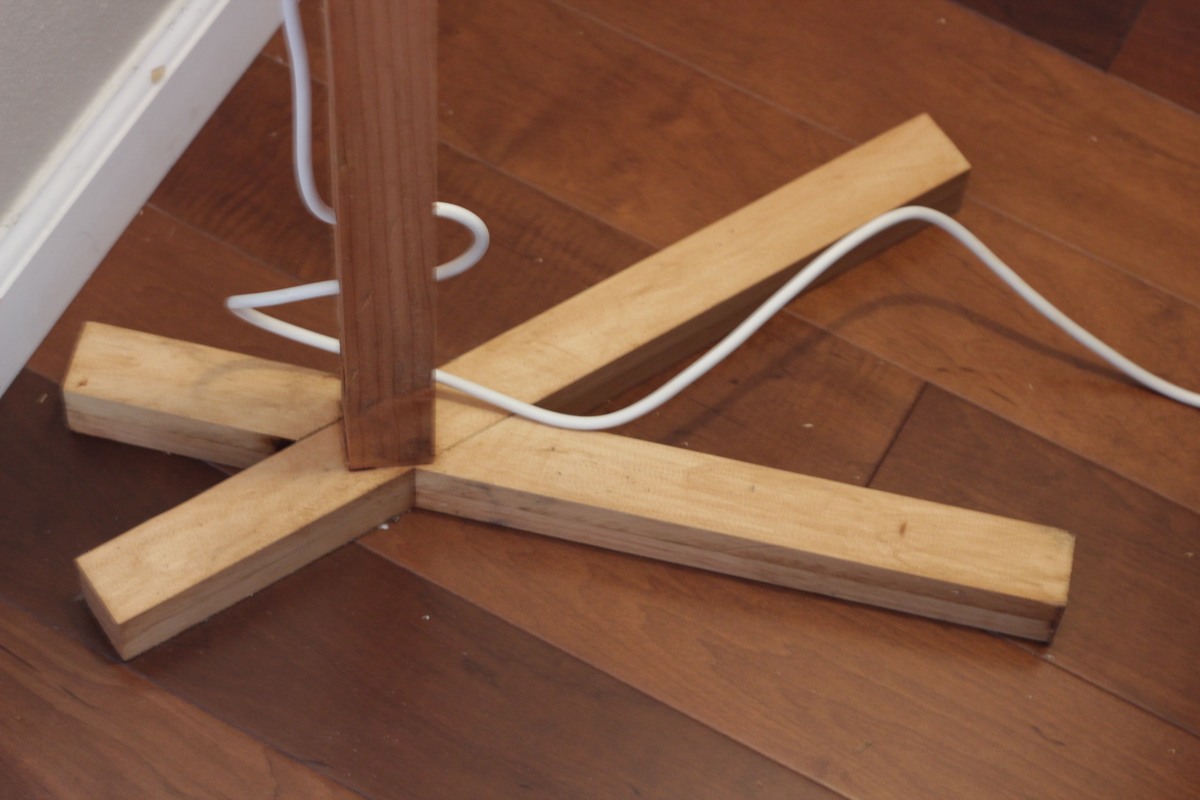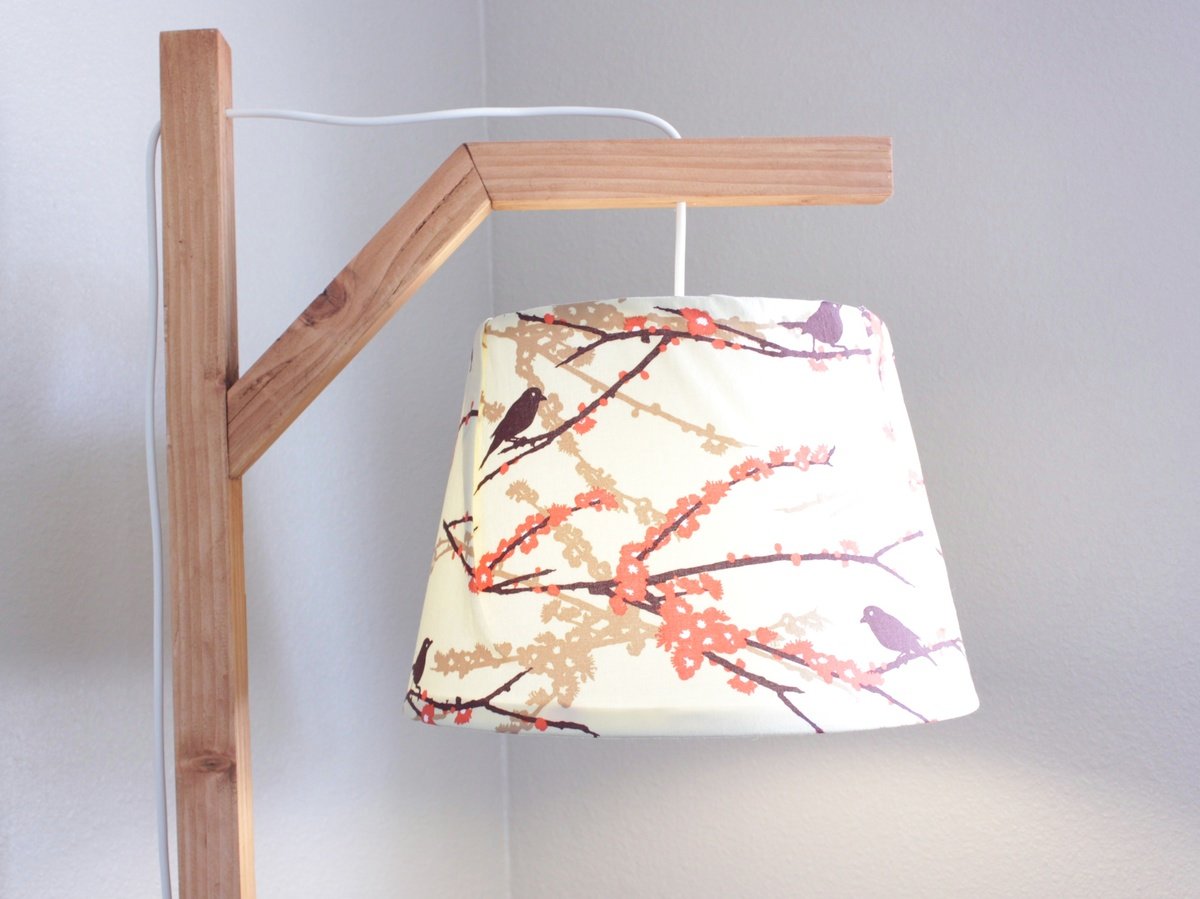 I fell in love with the L_MP Pool Floor Lamp from CB2, but definitely did not want to spend $200 to purchase it! I went to the store with my measuring tape and took down all of the dimensions and drew up some quick plans. I was thrilled to realize that I could make the entire thing with just two boards - and furring strips at that! So, with about $4 in lumber, a $4 light kit from ikea, a $2 replacement plug, and a lamp shade, I built my lamp. I loved the results so much that I wanted to share the plan with you guys so that you too could have this lamp at literally 5% of retail cost. Happy building!
Dimensions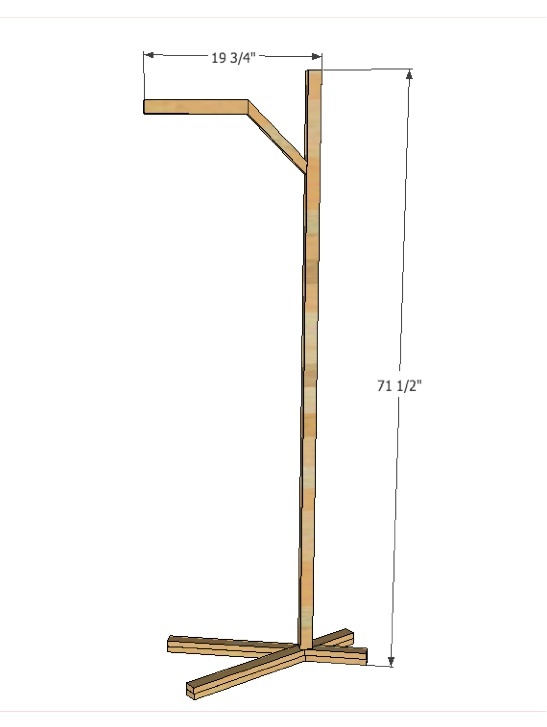 19 3/4" x 71 1/2"
Preparation
Shopping List
1 - 1x2 @ 8ft
1 - 2x2 @ 8ft
1 - Leviton 15-Amp 125-Volt Light-Duty Plug from Home Depot
1 - HEMMA Cord set from Ikea
1 - 1/4" drill bit
Common Materials
1 1/4 inch screws
2 inch screws
2 inch finish nails
2-1/2" Pocket Hole Screws
120 grit sandpaper
Cut List
2 - 1x2 @ 18 1/2"
2 - 1x2, measuring 6" long from the long side with one end cut at a 45 degree angle
2 - 1x2, measuring 10 1/2" long from the short side with one end cut at a 45 degree angle
1 - 2x2 @ 69"
1 - 2x2, measuring 9 1/2" with one end cut at a 45 degree angle and the other at a 22.5 degree angle
1 - 2x2, measuring 11 1/2" from the long side with one end cut at a 22.5 degree angle
Cutting Instructions
Make sure to use a miter saw to make your exact cuts. Angles on this project are very important!
General Instructions
Please read through the entire plan and all comments before beginning this project. It is also advisable to review the Getting Started Section. Take all necessary precautions to build safely and smartly. Work on a clean level surface, free of imperfections or debris. Always use straight boards. Check for square after each step. Always predrill holes before attaching with screws. Use glue with finish nails for a stronger hold. Wipe excess glue off bare wood for stained projects, as dried glue will not take stain. Be safe, have fun, and ask for help if you need it. Good luck!
Instructions
Step 1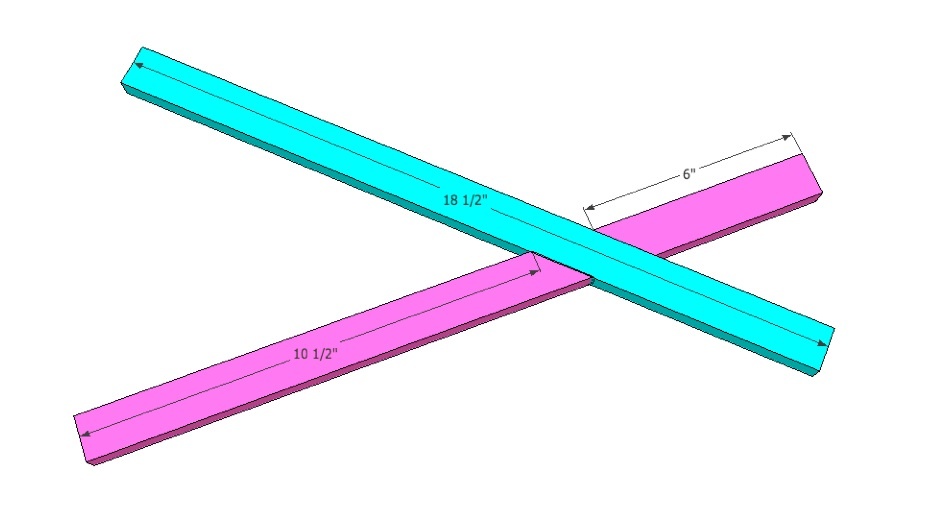 Align first set of 1x2s as shown in the diagram.
Step 2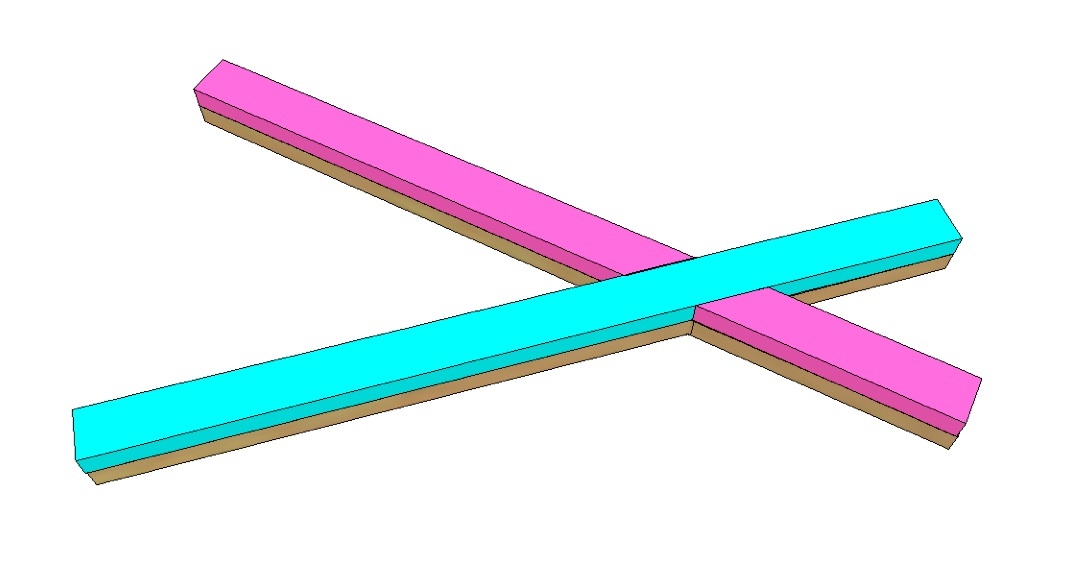 Place second set of 1x2s on top of the first set with the long end going on the opposite path of the first one. Use glue and 1 1/4" finishing nails to attach. Try to only nail on one side, this can be your bottom so that you have less holes to fill :-).
Step 3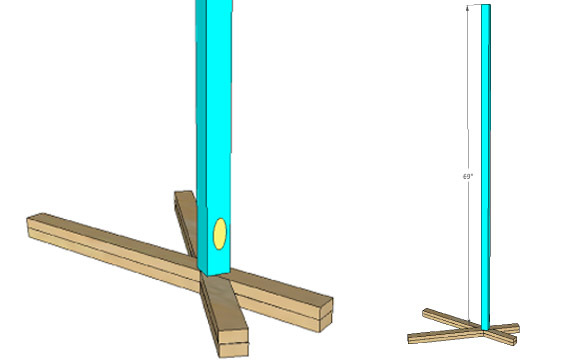 Attach long 2x2 to the base with your kreg jig set for 1 1/2" stock.
Step 4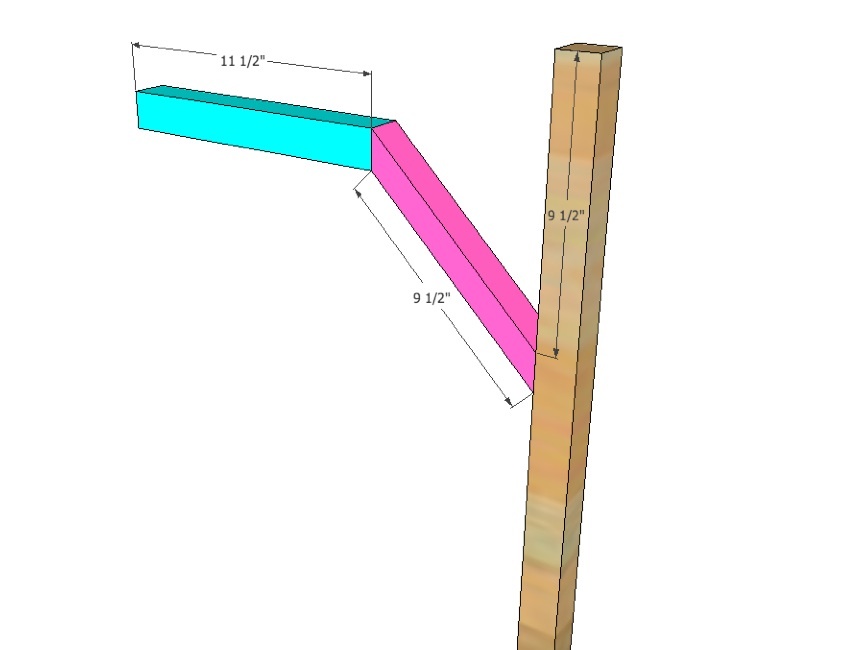 Attach lamp arm as shown in diagram. For the center piece, the end attached to the lamp base is cut at a 45 degree angle, and the end attached to the arm is cut at a 22.5 degree angle. Use your miter saw to get accurate angles. The end arm is also cut at a 22.5 degree angle to attach to the center piece and square at the end.
Step 5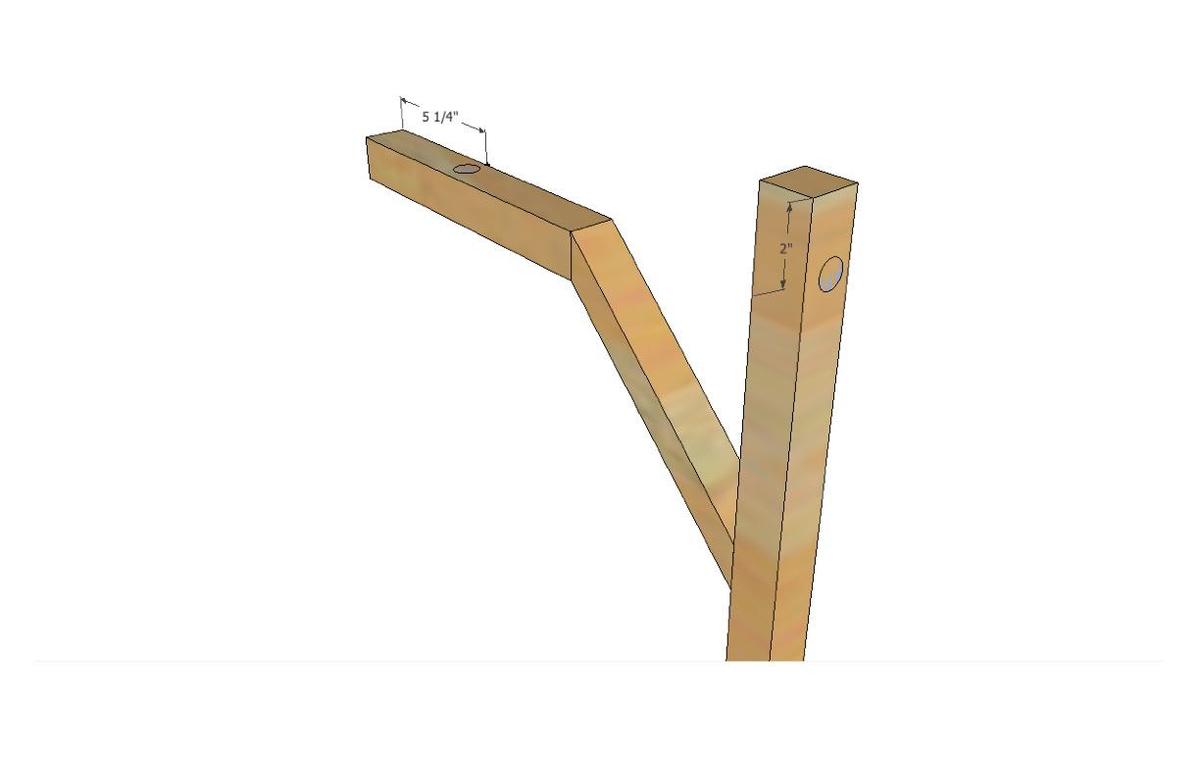 Step 6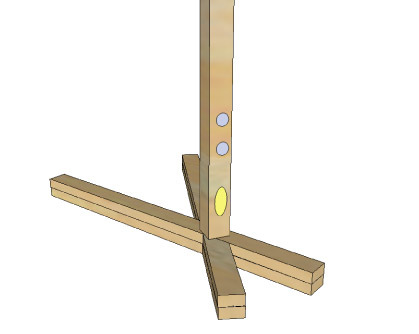 Use a 1/4" drill bit to drill holes in the back of the lamp toward the base as shown. This is where your cord will thread through. My holes were drilled 6" and 8" from the base, but you can spread them out further if you desire.
Step 7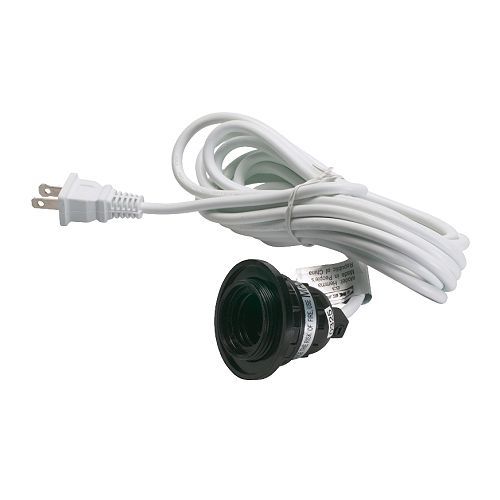 Take your IKEA light kit and cut the cord end off. This will allow you to thread the cord through your lamp. Be sure to add your lampshade before threading through the wood. Please reference my final pictures for the exact way to thread the lamp.
Step 8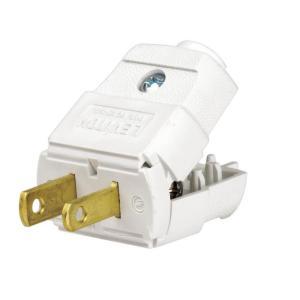 This is where it starts to get a bit tricky. Once your lamp is threaded, take your plug and uncrew it exposing the inside. You will need to strip a bit of the cord to expose the two white and black wires. There will be a "gage" side, this is where you insert your white wire. Make sure some of the copper insides are exposed. Insert your black wire with the copper exposed at the end on the other side. Close the plug casing over the wire and screw it together.
Preparation Instructions
Fill all holes with wood filler and let dry. Apply additional coats of wood filler as needed. When wood filler is completely dry, sand the project in the direction of the wood grain with 120 grit sandpaper. Vacuum sanded project to remove sanding residue. Remove all sanding residue on work surfaces as well. Wipe project clean with damp cloth.

It is always recommended to apply a test coat on a hidden area or scrap piece to ensure color evenness and adhesion. Use primer or wood conditioner as needed.
We apologize if there was an error in this plan. Please help us out and report any errors here.