Cost: $100 / Sofa
We had just invested in our outdoor pavilion and we needed some outdoor furniture to sit on! We did not want too spend too much, so we decided to DIY two sofas. I was also able to reuse two twin mattress (73 inch in length x 37 inch in width) and six standard pillows from our guest bedroom, which is being turned into an office.
For all the details, please visit
https://minimalistfarmstyle.com/2020/06/09/diy-outdoor-sofa/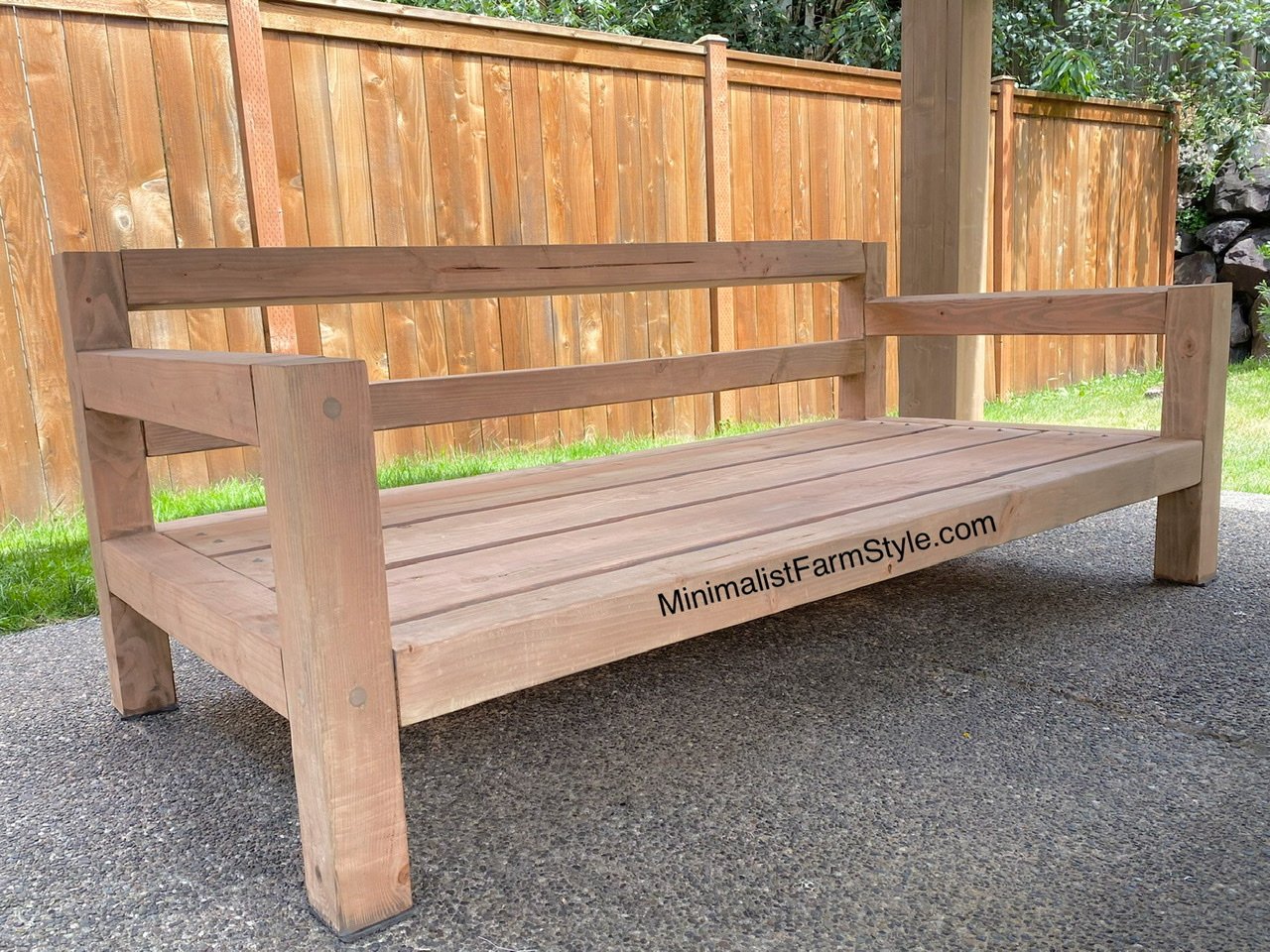 Dimensions
We apologize if there was an error in this plan. Please help us out and report any errors here.