I built this DIY Planter Box few years back with pressure treated lumber and corrugated steel roof panels on the sides. Over the years we had many different vegetables grown in the planter box. I love how it looks and it holds a lot of dirt for vegetable plants with deep roots. Also, the box is at convenient height for taking care of the plants.
For more information on this Planter Box and to download printable PDF visit TheDIYPlan.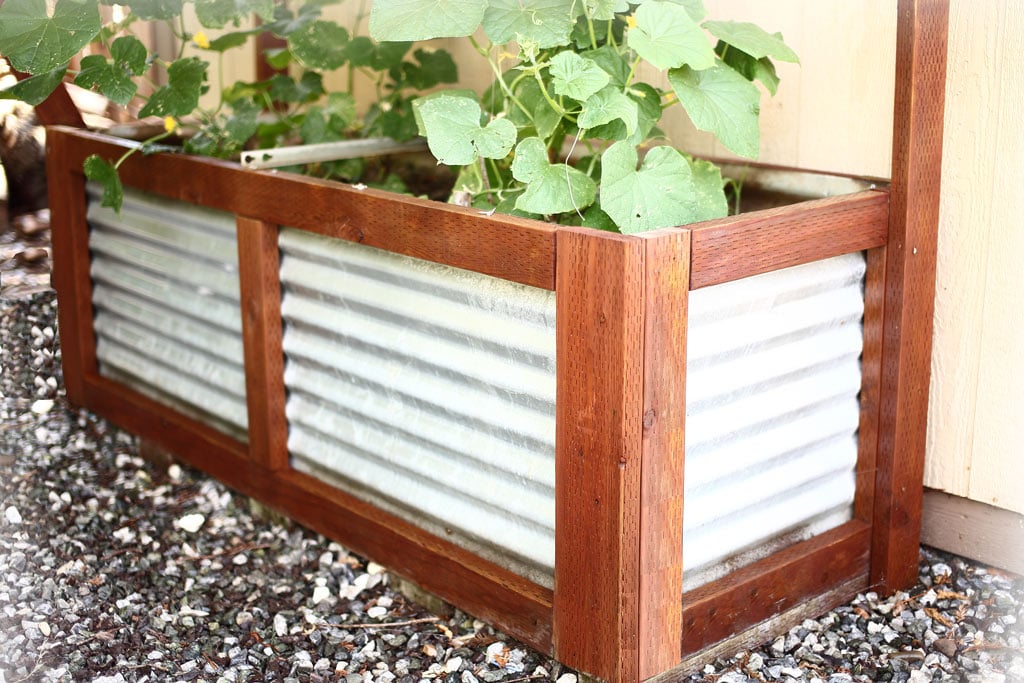 Dimensions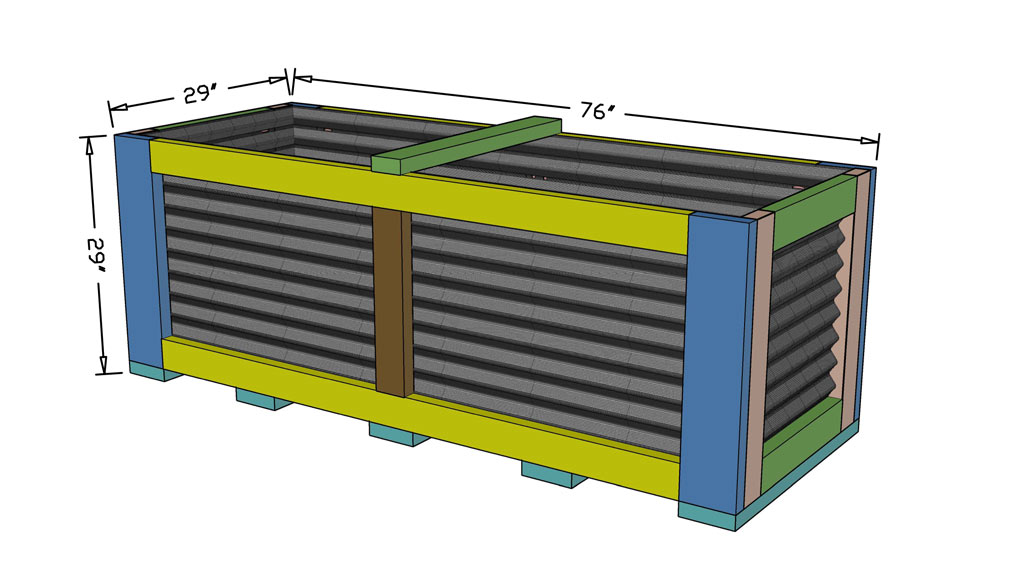 Preparation
Cut List
Instructions
Step 1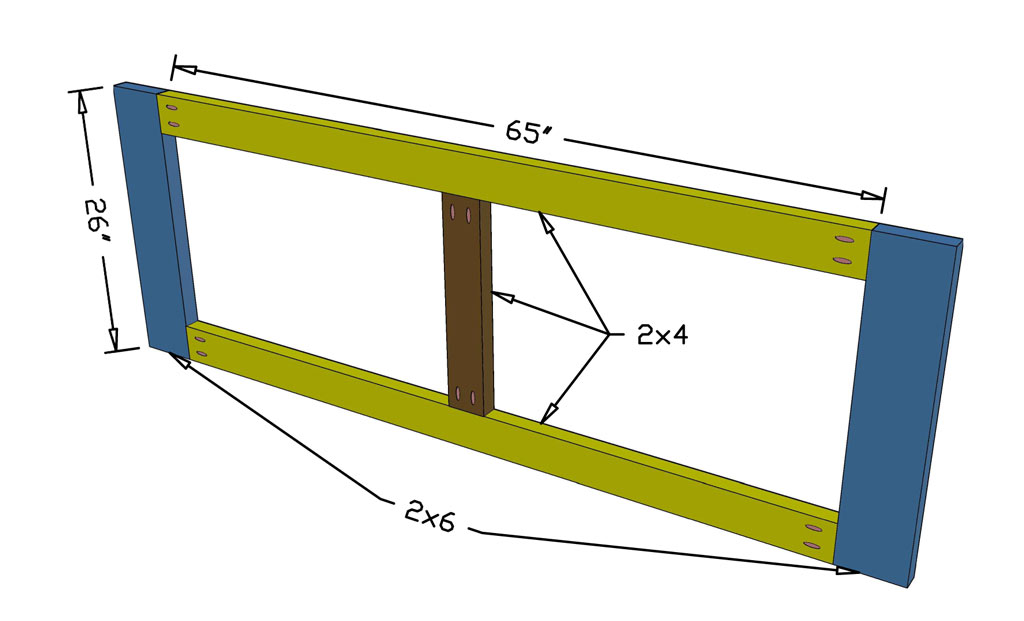 Cut and Assemble Long Sides
Since this planter box is for outdoors and will be exposed to moister, it's a good idea to use pressure treated wood. Pleasure treated wood is commonly used for outdoor fencing.  Start with making the long side of the planter box. Cut boards per provided dimensions in the cut list and drill pocket holes using Kreg Jig. Assemble using 2 1/2" Pocket Hole Screws. You will need two long sides and two short sides.
Step 2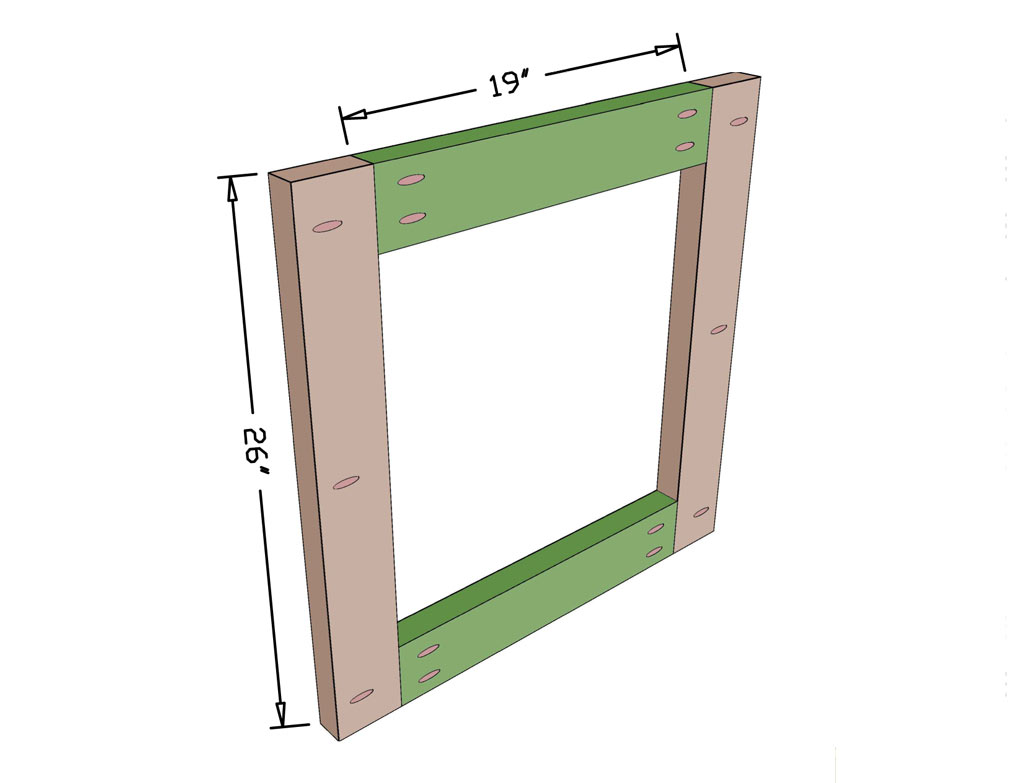 Assemble Short Side
Similar to step 1, cut per dimensions provided in the cut list and assemble using 2 1/2" Pocket Hole Screws. The 26" long 2x4 will need to have 3 pocket holes drilled on each side. These pocket holes will be used to attach to the long sides of the planter box.
Step 3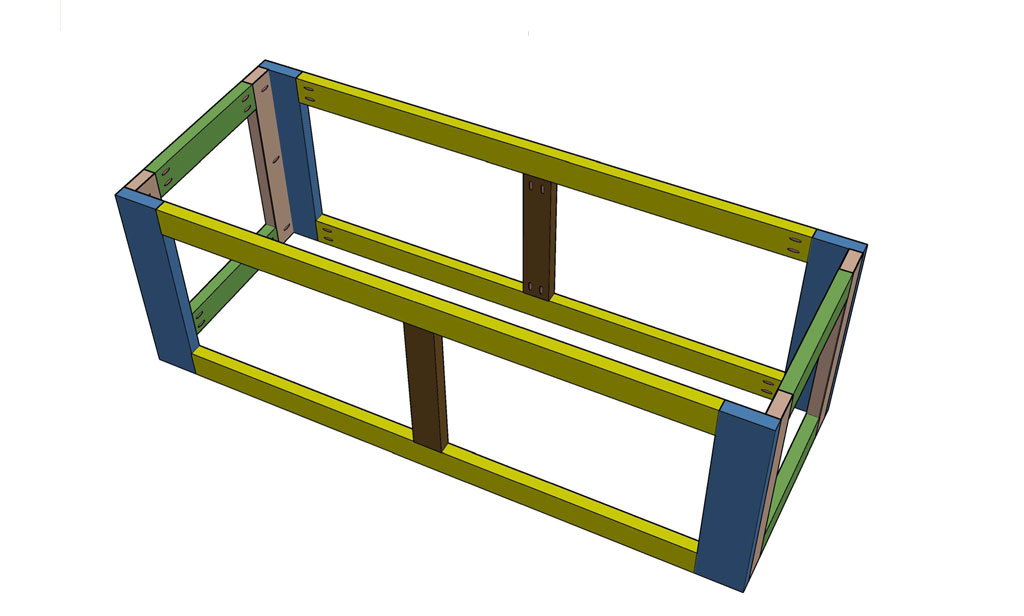 Step 4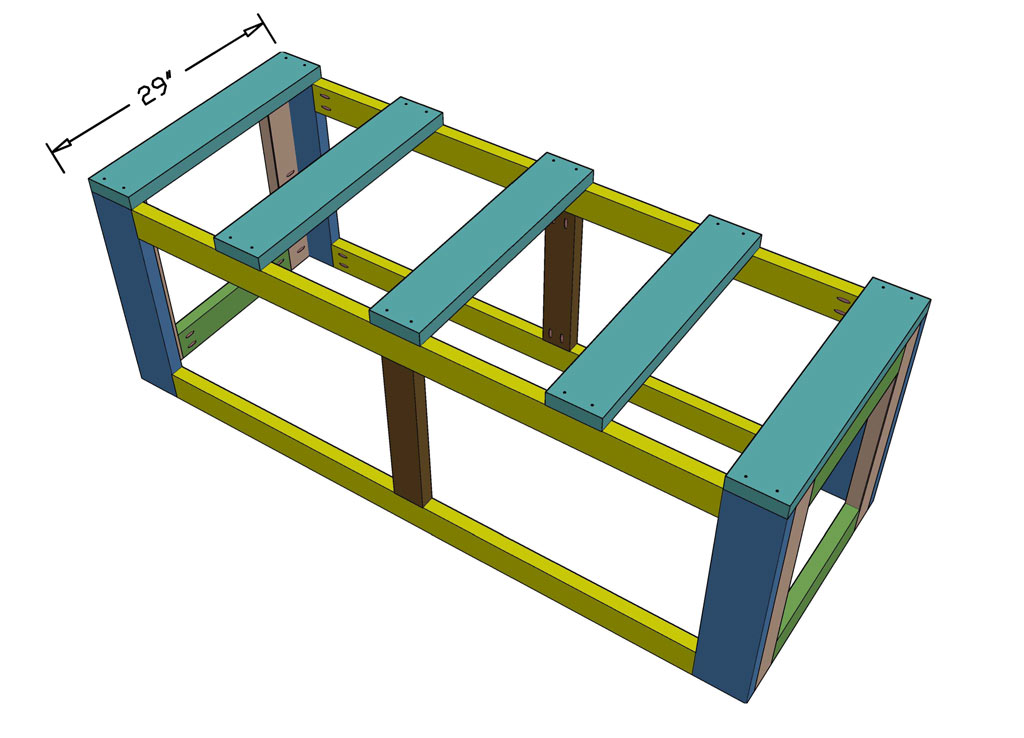 Add Bottom Blocks
Flip the planter box upside down. Take 2x6 and cut 5 boards to 29" in length. Place two boards at each side and the remaining three evenly spaced out. Then attach all boards with 2 1/2" Wood Screws.
Step 5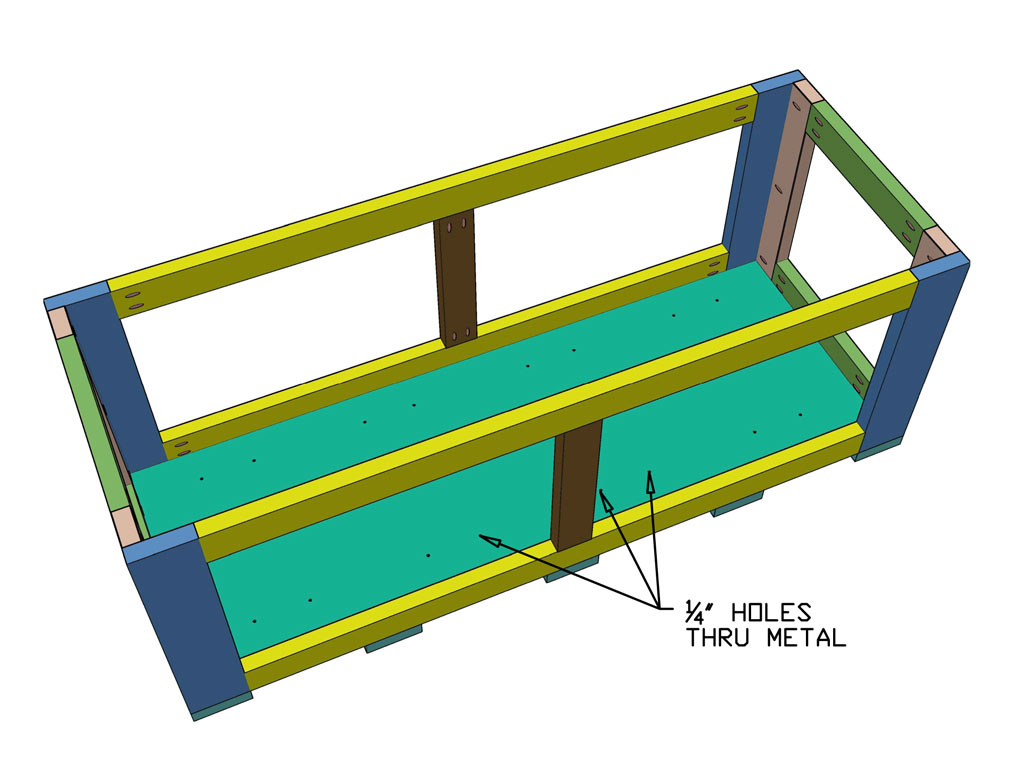 Place Sheet Metal Inside
The bottom of the box will need to be covered with either a flat sheet metal or with Corrugated Steel Roof Panel. Drill bunch of 1/4" holes thru metal for water drainage.
Step 6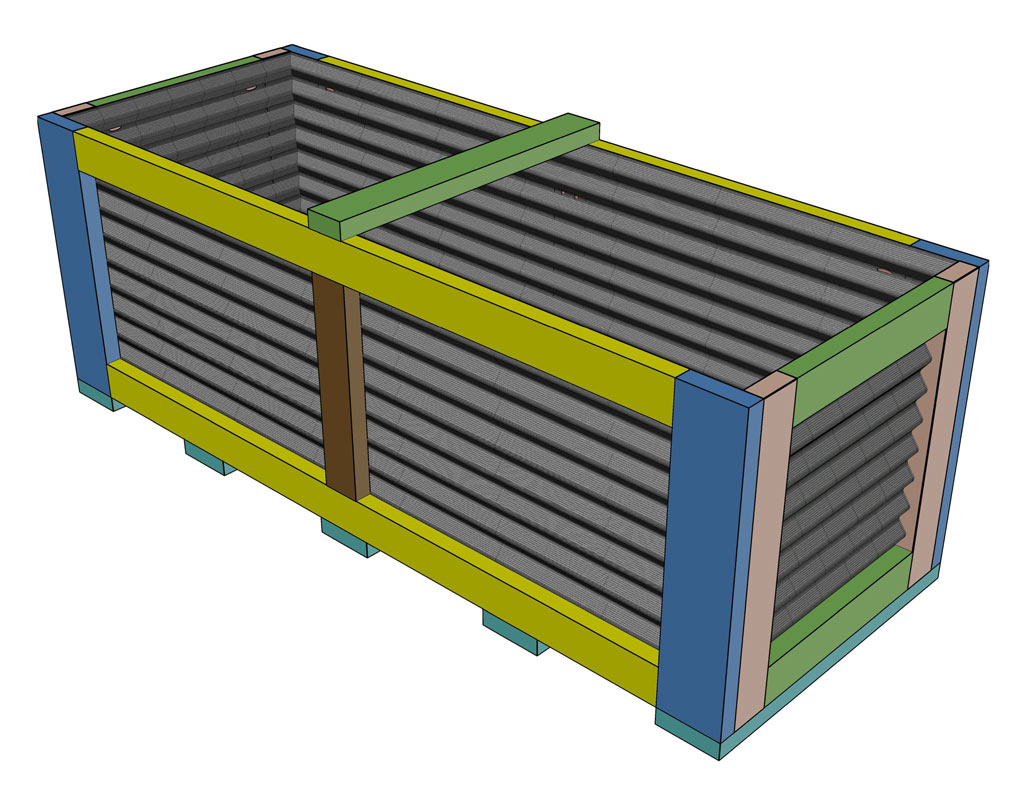 Fasten Corrugated Steel Roof Panels
For the last step, place Corrugated Steel Roof Panels on all four sides attaching it with wood screws. Use red sheet metal snips to cut panels for the short sides. Using wood screws attach one 2x4 on top. This will prevent the box from coming apart once dirt is added inside. Metal angle or metal wire could be an alternative to 2x4 on top if you prefer not to use it.
We apologize if there was an error in this plan. Please help us out and report any errors here.