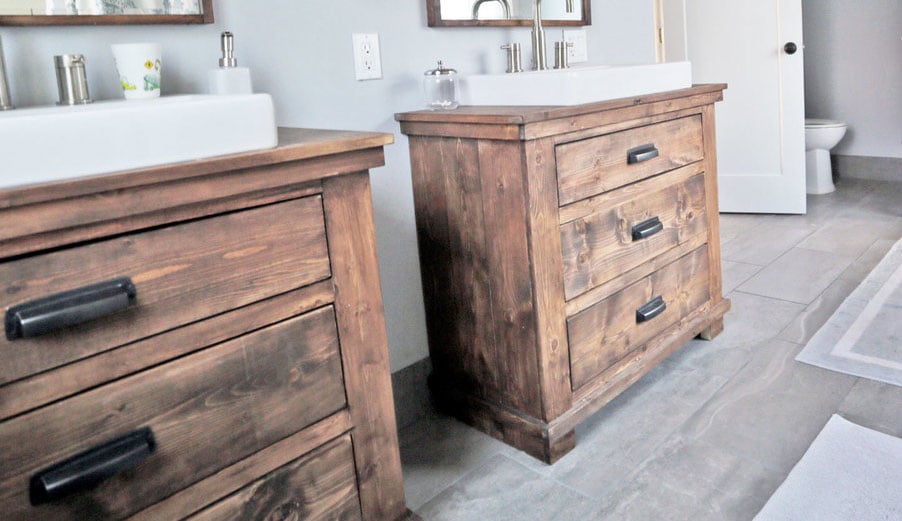 Add a rustic wood update to your bathroom by building your own bathroom vanities.  Made from all common wood boards, these vanities features three drawers built around plumbing, and a farmhouse sink.  
We've been using these vanities for a couple years now, and love how they function and look.  The free plans include step by step diagrams.
You can check out our entire rustic modern bathroom tour here, and find more vanity plans here.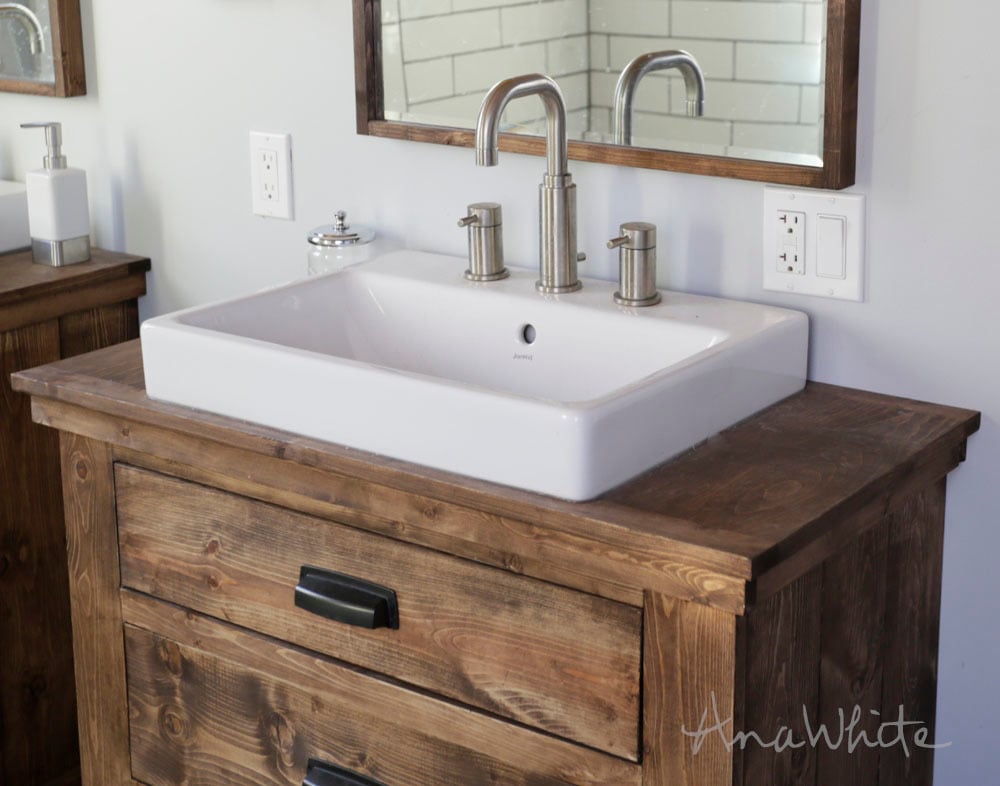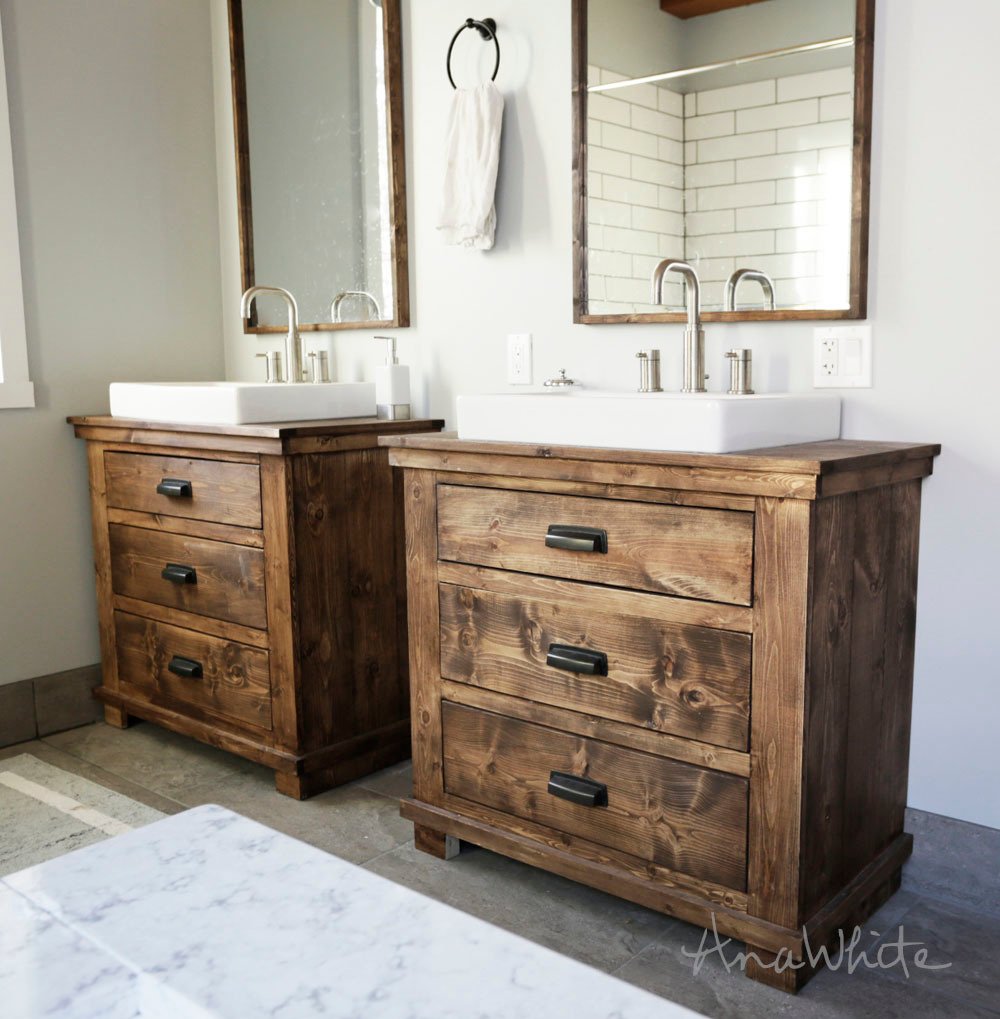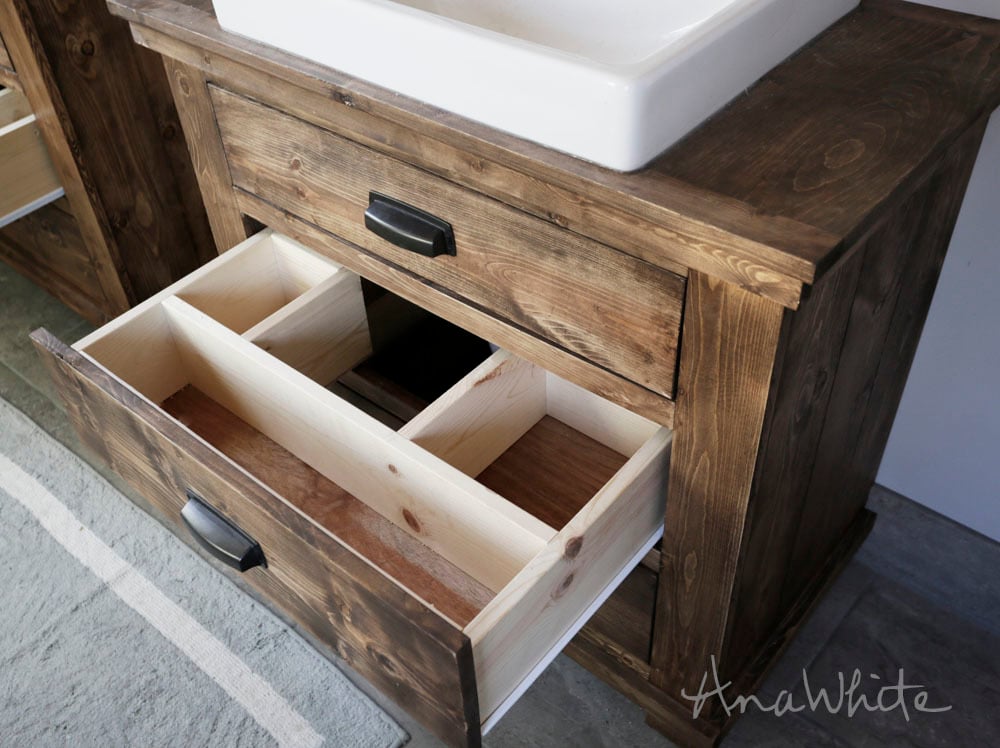 Dimensions
Dimensions shown above
Preparation
Common Materials
1 1/4 inch finish nails
1-1/4" Pocket Hole Screws
Cut List
Cut list is per ONE bath vanity
6 - 1x6 @ 31-3/4" - side panels - cut three from 8' long boards
4 - 1x2 @ 18" - side trim
2 - 1x3 @ 32" - back supports
2 - 1x4 @ 31-3/4" - front legs
2 - 1x3 @ 26-1/2" - front face frame, top and bottom
2 - 1x2 @ 26-1/2" - front face frame, middle
2 - 1x6 @ 31-3/4" - back 
2 - 1x2 @ 31-3/4" - drawer slide supports
2 - 1x2 @ 35" - front trim - cut to fit
DRAWERS
4 - 1x6 @ 16" - larger drawer sides
4 - 1x6 @ 23-3/4" - larger drawer front/back
2 - 1x4 @ 16" - top drawer sides
2 - 1x4 @ 23-3/4" - top drawer front/back
3 - 1/4" plywood @ 25-1/4" x 16" - drawer bottoms
TOP 
Build to suit your sink

Instructions