This DIY shoe rack bench is very simple to make and cost about $30 of material. It's very sturdy and could also be used as a bench for seating. Our boys keep their backpacks, books and lunch boxes stacked on top so that they don't forget to grab it before they leave to school.
For more information on this shoe rack bench, visit The DIY Plan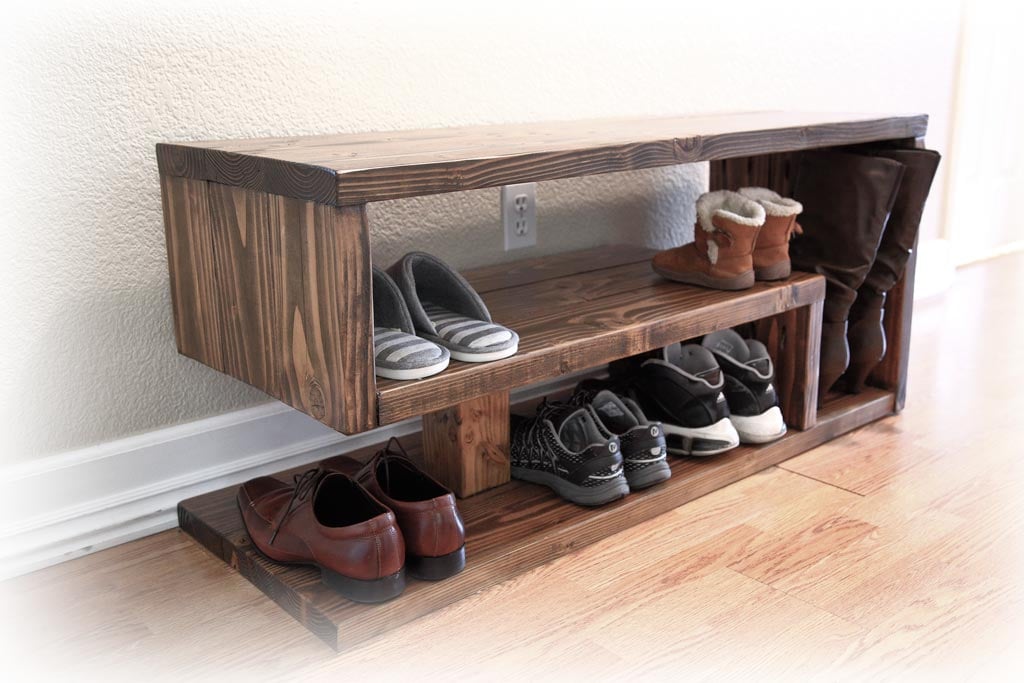 Dimensions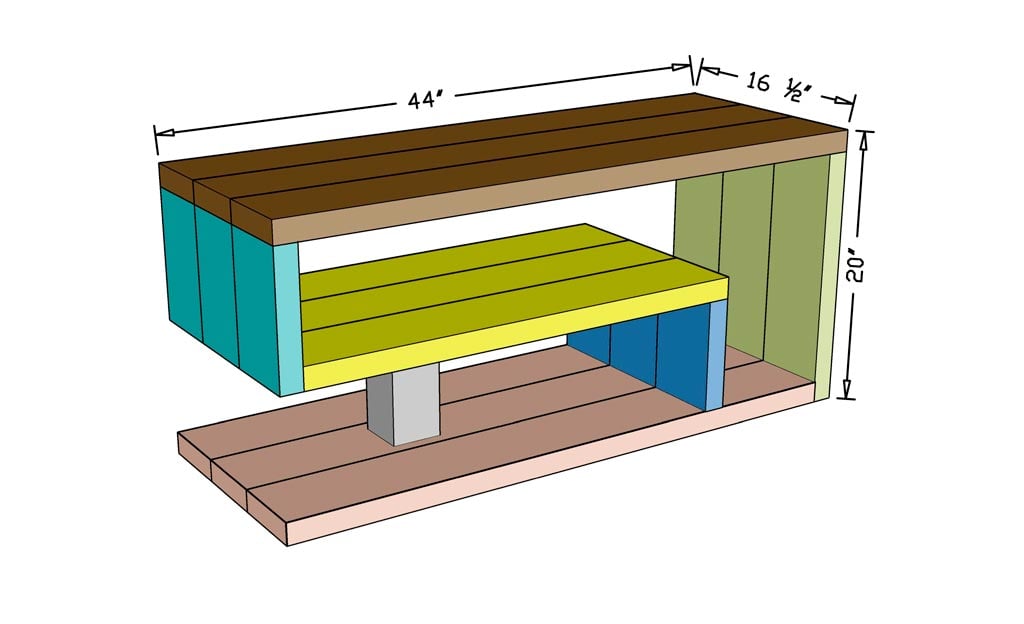 Shoe Rack dimensions are 44" wide, 16-1/2" deep and 20" tall
Preparation
Cut List
Cut 2x6 boards as shown in diagram below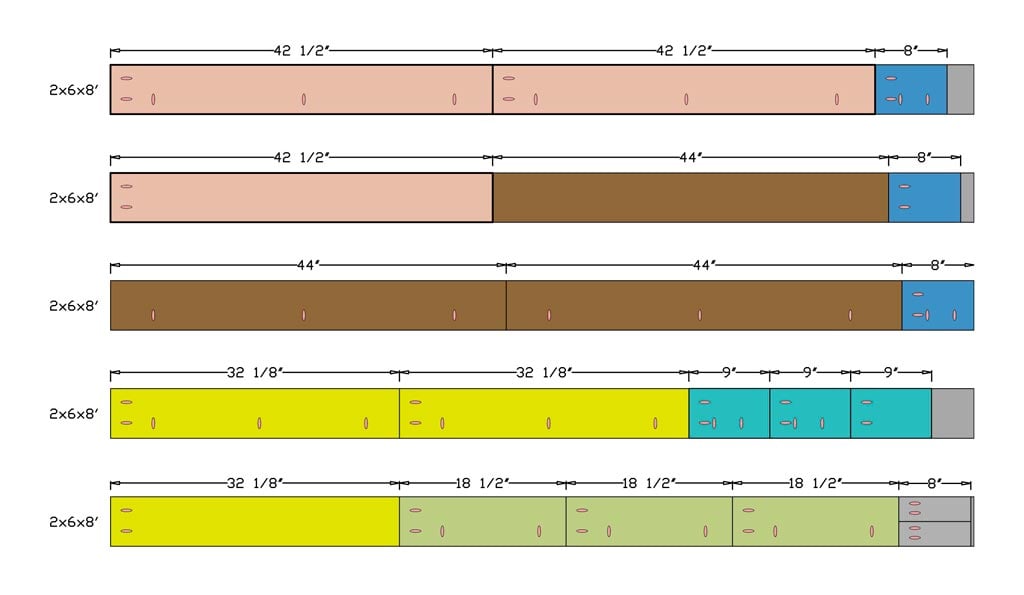 Instructions
Step 1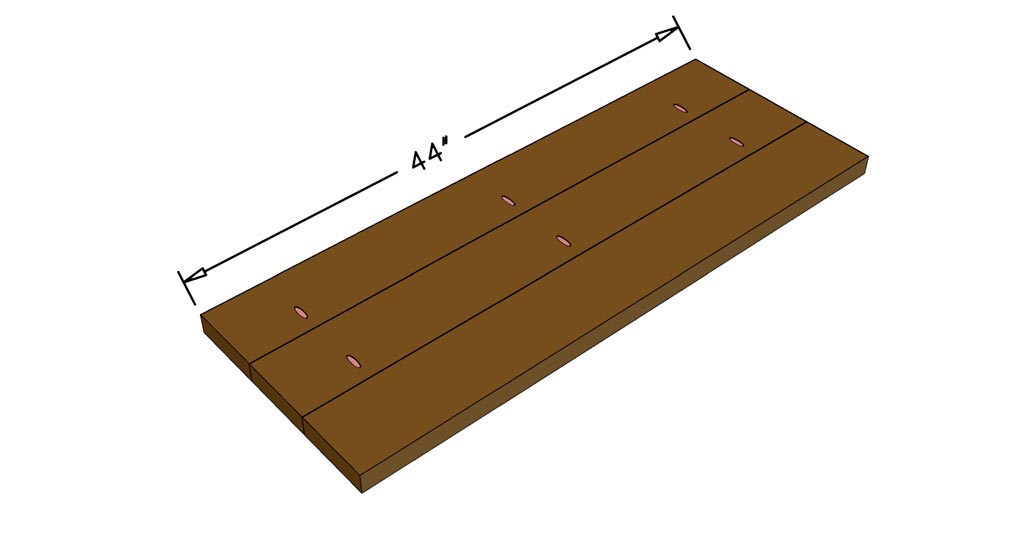 Cut and Assemble Top
Using Miter Saw cut 2x6 44" long (x3) and drill pocket holes on two of the boards. Clamp the boards together and screw them using 2 1/2" pocket hole screws.
Step 2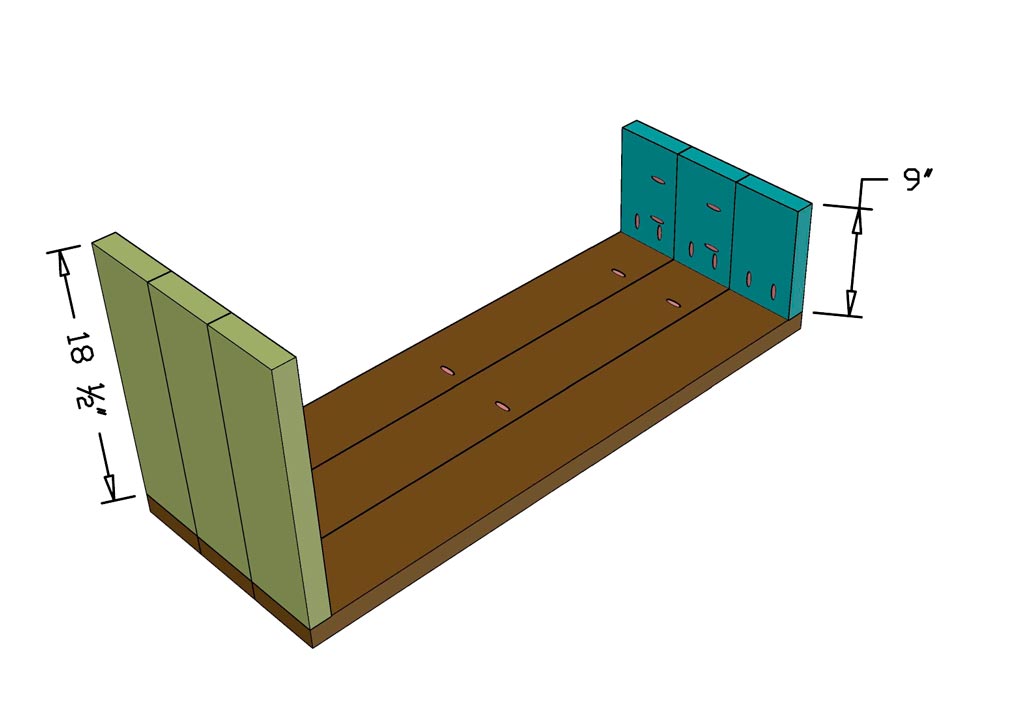 Assemble Sides of the Bench
Cut 2x6 9" long (x3) and 18 1/2" long (x3). Drill pocket holes as shown on the cut list. Clamp the boards before screwing them in. This will prevent the boards from shifting while screwing.
Step 3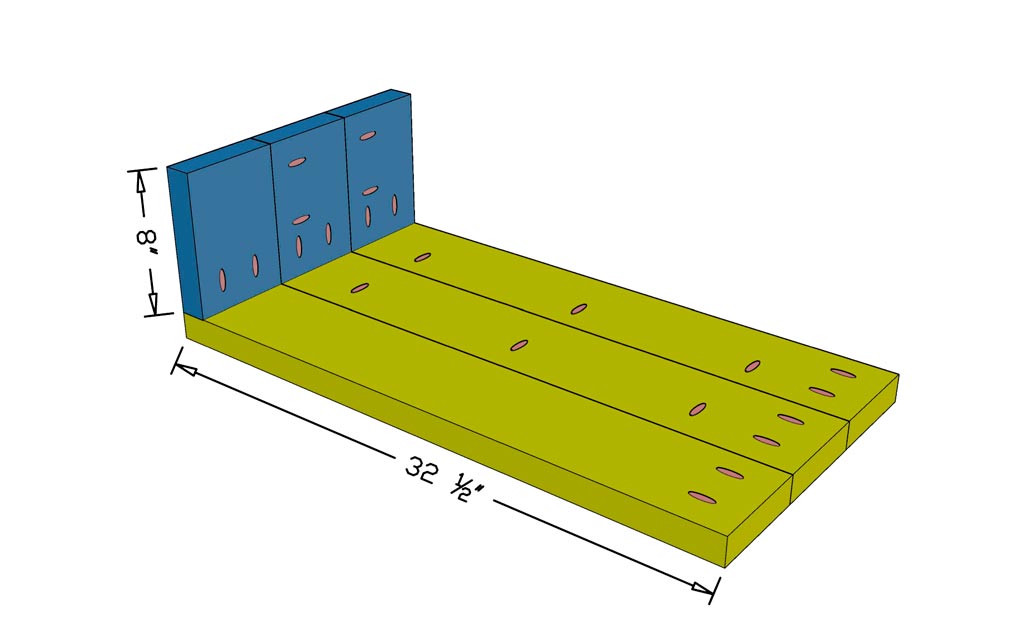 Assemble Middle Section
Now cut 2x6 8" long (x3) and 32 1/2" long (x3). Drill pocket holes and assemble the middle section.
Step 4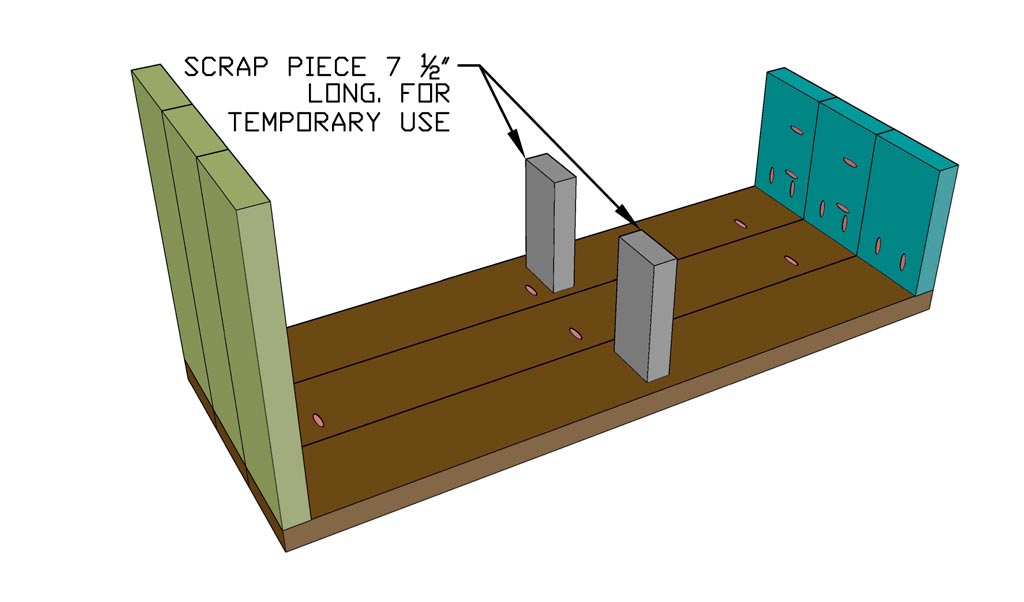 Temporary Pieces
Take two scrap pieces and cut them to 7 1/2" long. This will be used temporarily to hold the middle section.
Step 5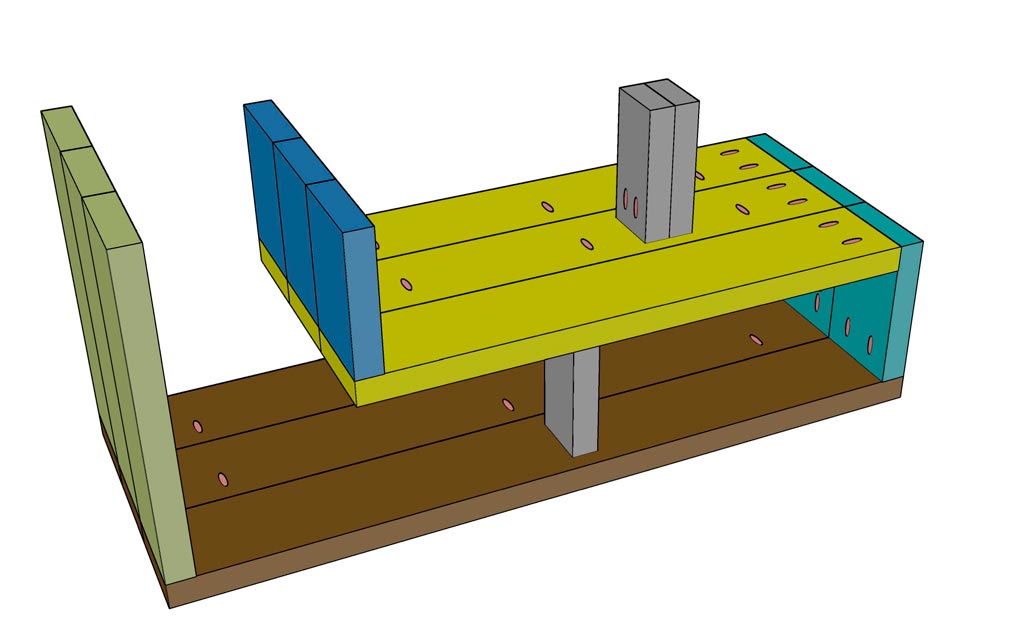 Attach Middle Section
Now take the middle section and place it over the temporary scrap pieces and attach to the side boards. After that, attached the middle support blocks.
Step 6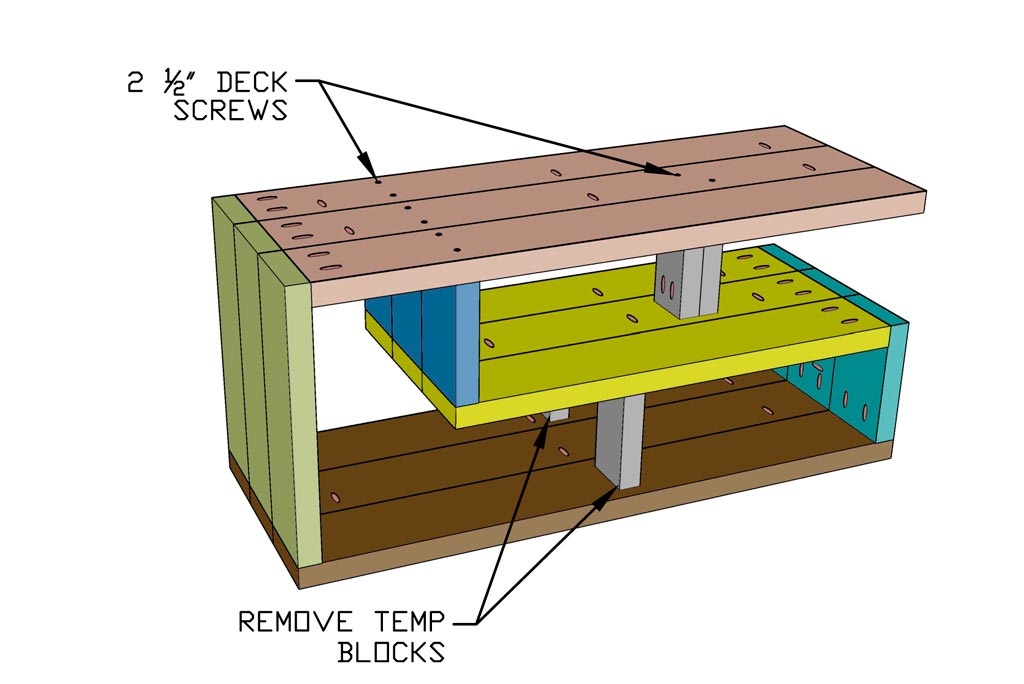 Attach Bottom Section
Finally place the bottom section and attached it to the side. Use 2 1/2" wood screws to secure to the middle section and support block. After everything is secured, remove the temp blocks. That's it, you're all done with this beautiful shoe rack bench.
We apologize if there was an error in this plan. Please help us out and report any errors here.