Build these very simple storage shelves out of 1x6 boards.  Add a metal rail to the front if desired.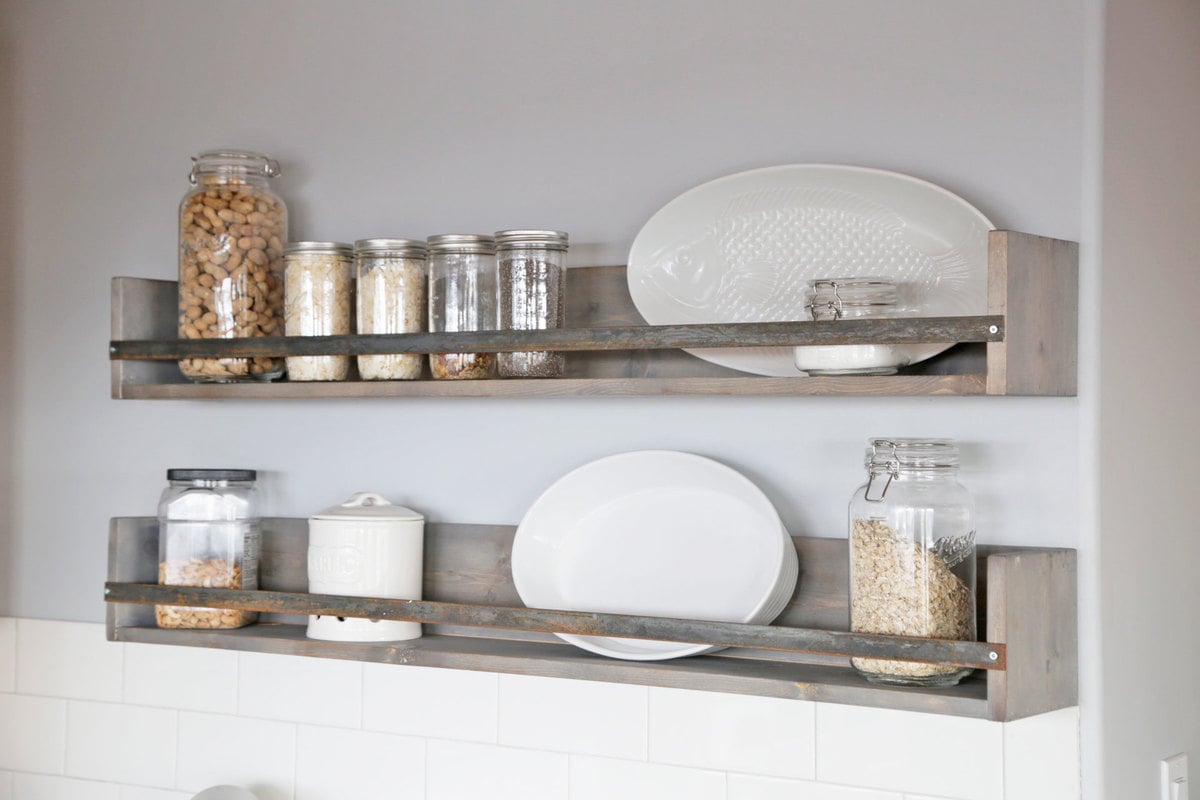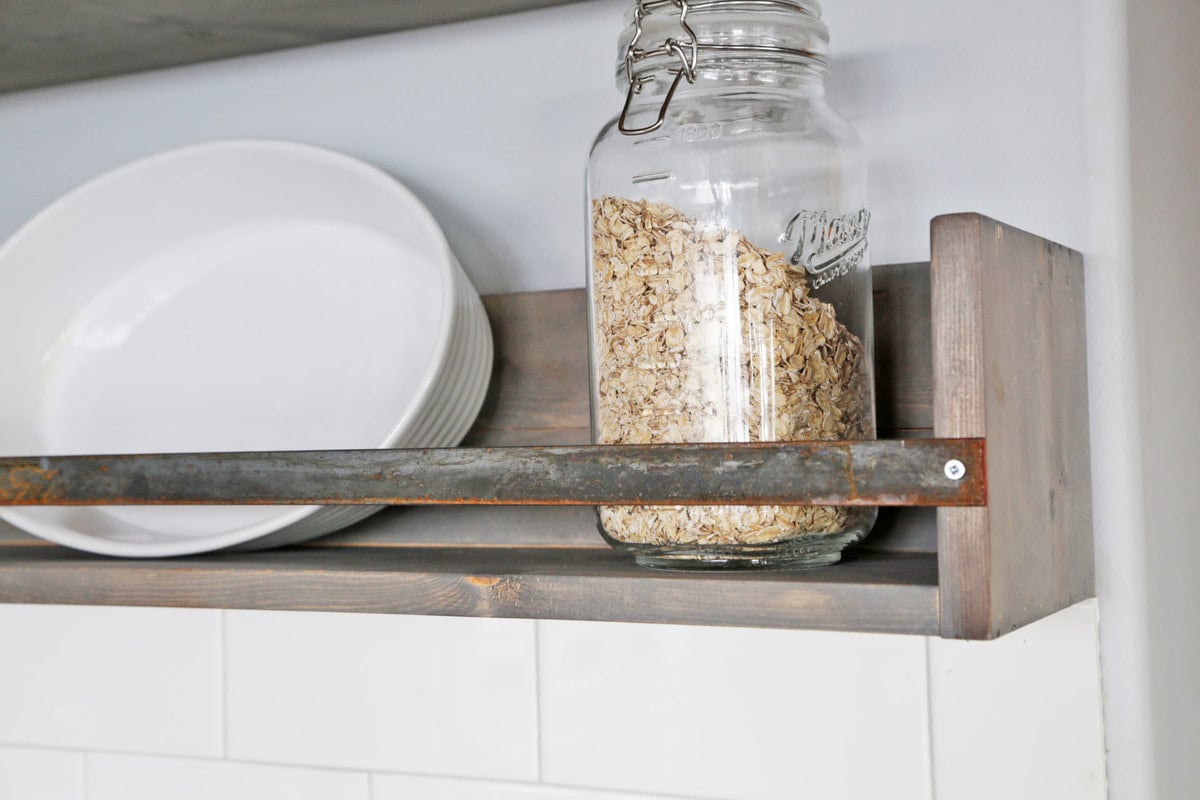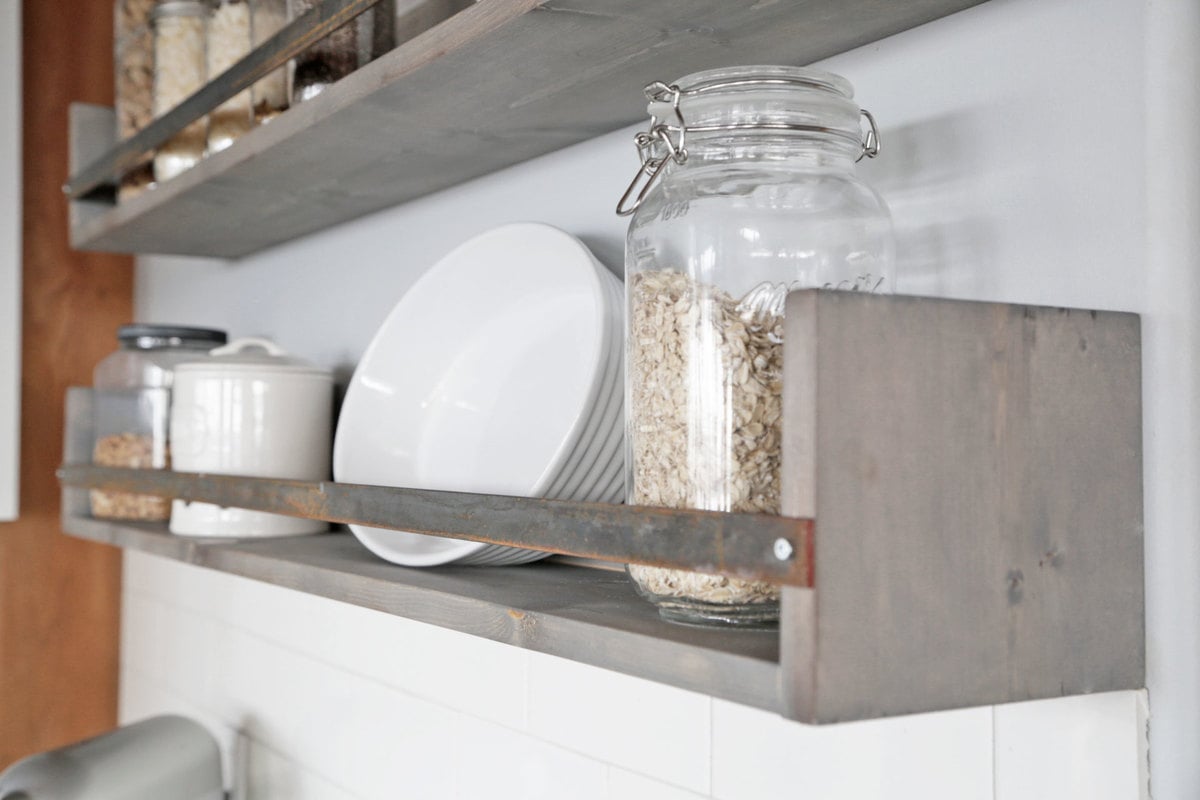 Dimensions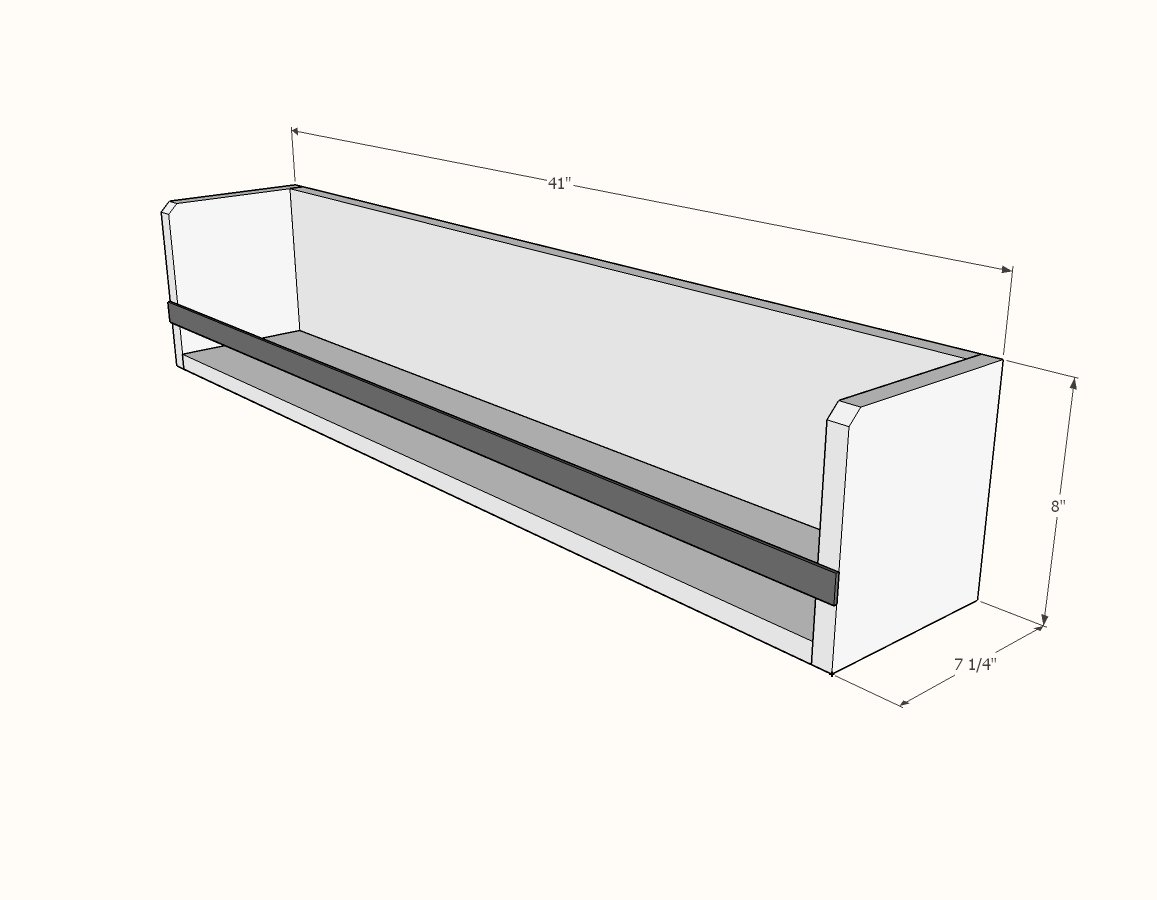 Dimensions shown above. Can be easily customized to different lengths. NOTE: I ended up using a 1x6 on the back of my shelves because that's what I had in the scrap pile.
Preparation
Shopping List
1 - 1x8 @ 8 foot long
1 - 3/4" wide flat metal stock, 41" long (can be cut with a jigsaw with metal blade)
1-1/4" brad nails
2" self tapping wood screws (try SPAX or similar) OR 1-1/4" pocket hole screws (to use with Kreg Jig)
Also need screws for hanging, this should be determined by your wall type.  For a typical wall stud framed with 1/2" drywall, 2-1/2" screws would be great.  Use a stud finder to locate studs and simply screw through back of shelf.
Cut List
2 - 1x8 @ 39-1/2"
2 - 1x8 @ 8"
1 - 3/4" flat metal stock @ 41" 
Instructions
Step 1
Step 2
Step 3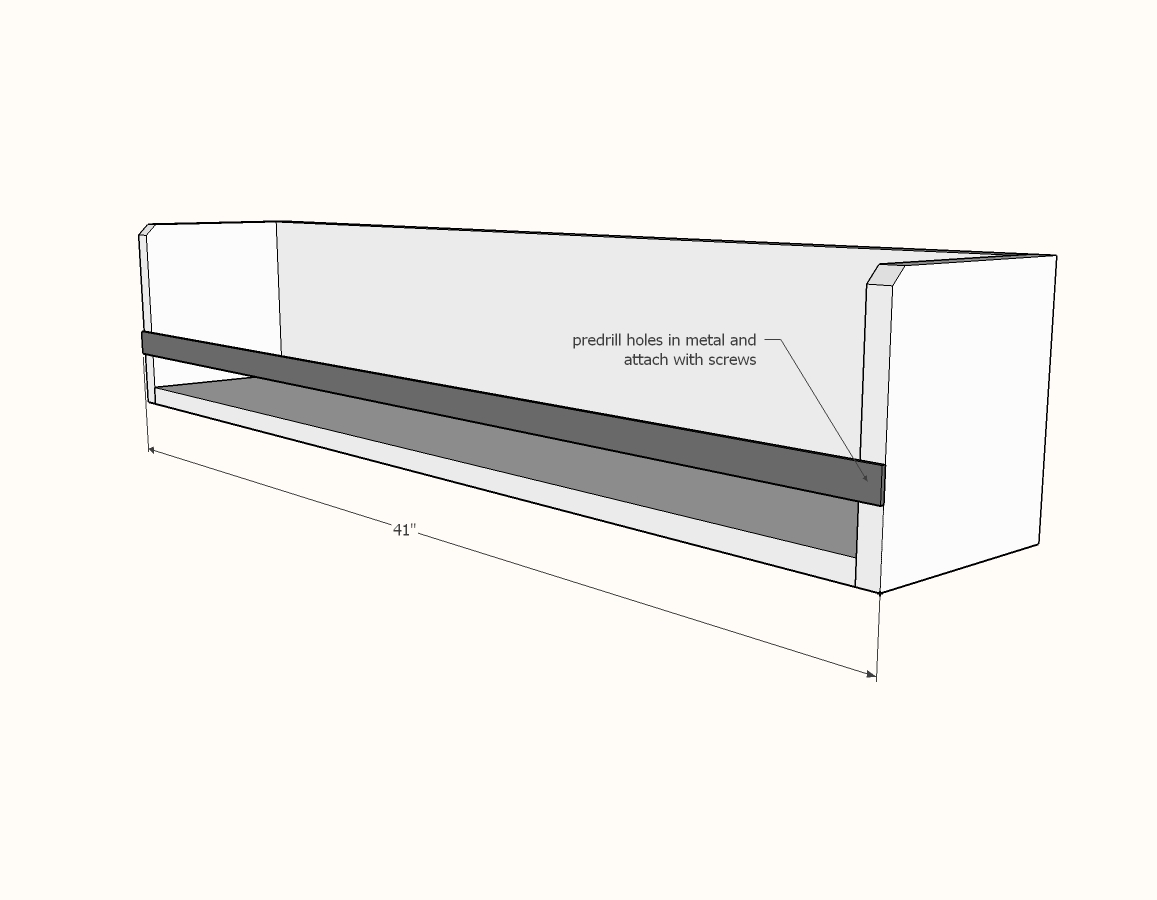 Cut the flat metal stock with a jigsaw with metal blade - use safety glasses.  Predrill with metal drill bit and attach to front of shelves.  You won't need much for screws - I actually used a 1-1/4" Kreg Jig screw.
NOTE: The metal piece just keeps things from falling off the shelf and won't be super sturdy.  This is fine.