A good place for rolled towels, a good place to sit! This simple spa bench is compact enough to fit in most baths, but adds both storage and seating. Super easy to build and inexpensive.
Special thanks to Heather for sharing her photos.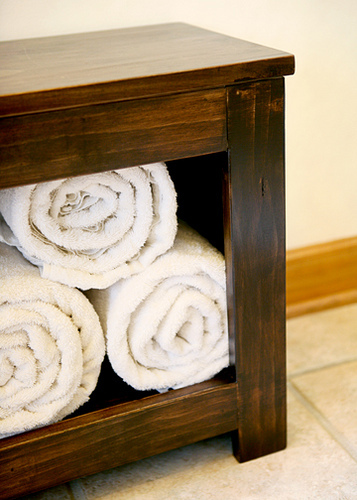 Dimensions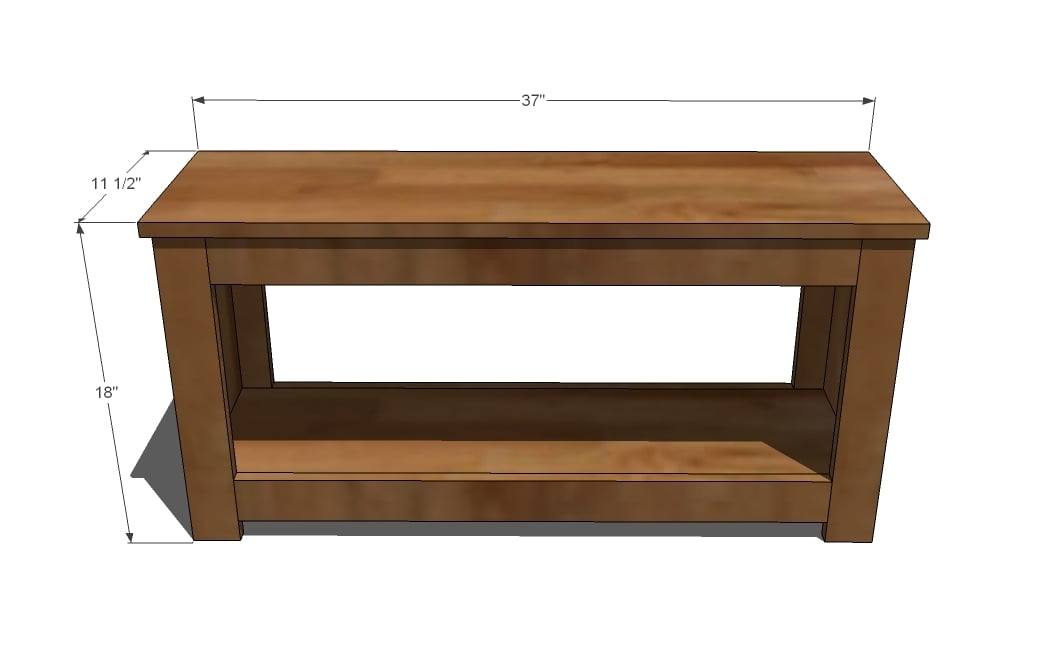 37" x 18" x 11 1/2"
Preparation
Shopping List
1 – 1×10, 10′ Long
1 – 1×12, 4′ Long
3 - 1×3, 8′ Long
Common Materials
1 1/4 inch finish nails
2 inch finish nails
1-1/4" Pocket Hole Screws
120 grit sandpaper
primer
wood conditioner
paint
paint brush
Cut List
2 – 1×10 @ 17 1/4″ (Sides)
2 – 1×10 @ 34 1/2″ (Shelves)
4 – 1×3 @ 17 1/4″ (Legs)
4 – 1×3 @ 31″
1 – 1×12 @ 37″ (Top)
General Instructions
Work on a clean level surface. Adhere to necessary safety precautions. Check for square after each step. Measure and cut your trim to fit your piece for the best fit.
Instructions
Step 1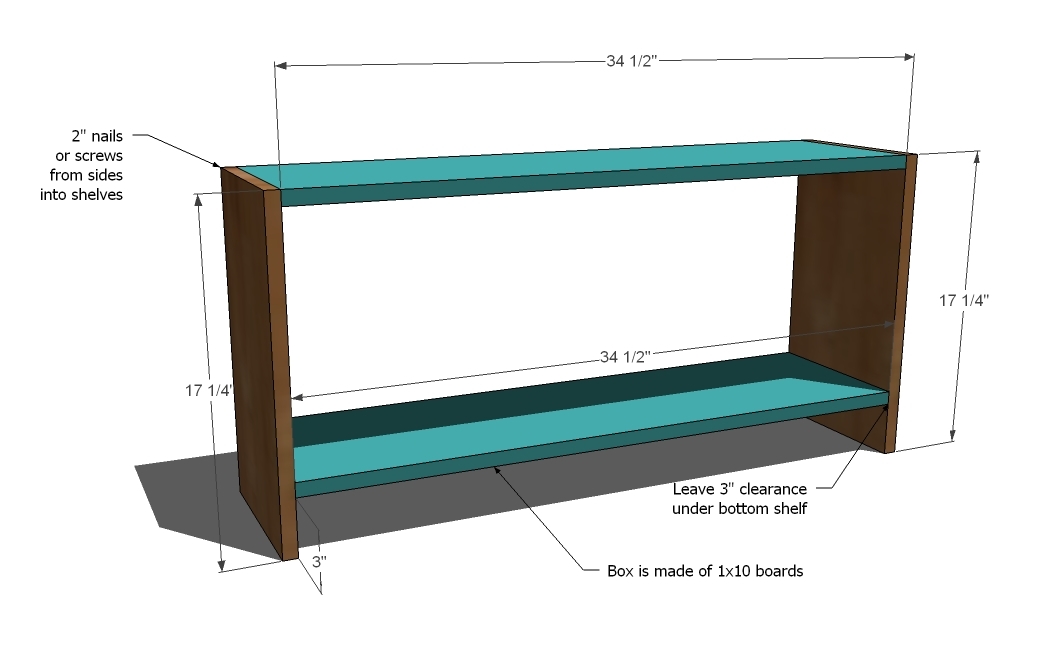 Build the Box. Start by marking the sides 3″ from the bottom. This will be the bottom of the shelves. Fasten the bottom shelf in place, using 2″ nails or screws and glue. Then fasten the top shelf in place.
Step 2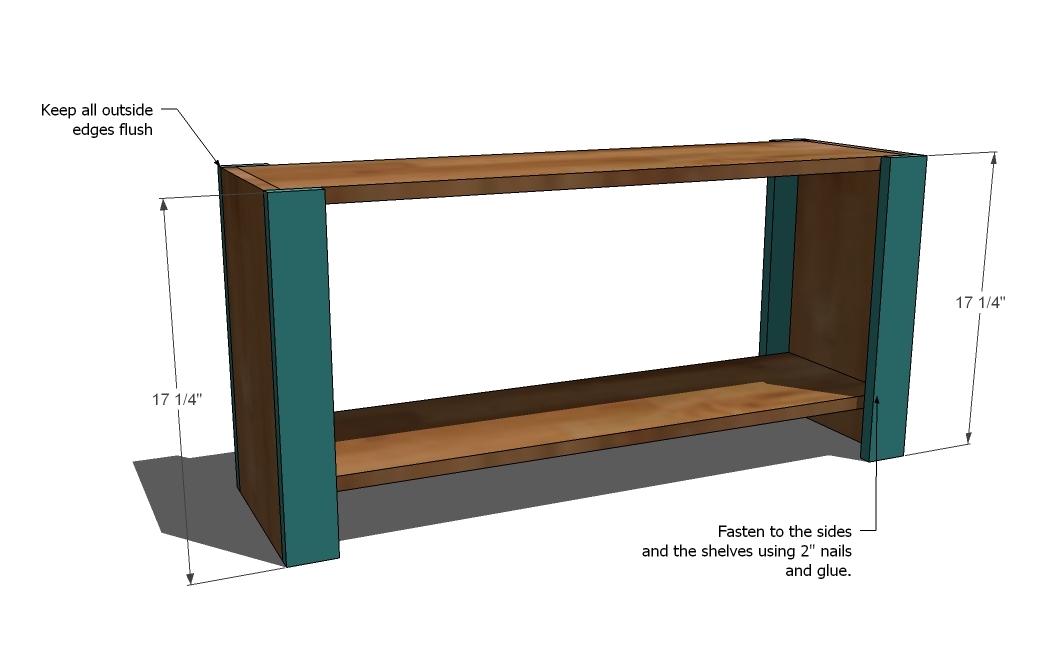 Legs. Fasten the legs to the sides of the bench as shown above, keeping outside edges flush. Make sure you also fasten to the sides and the shelves. The legs reinforce the sides
Step 3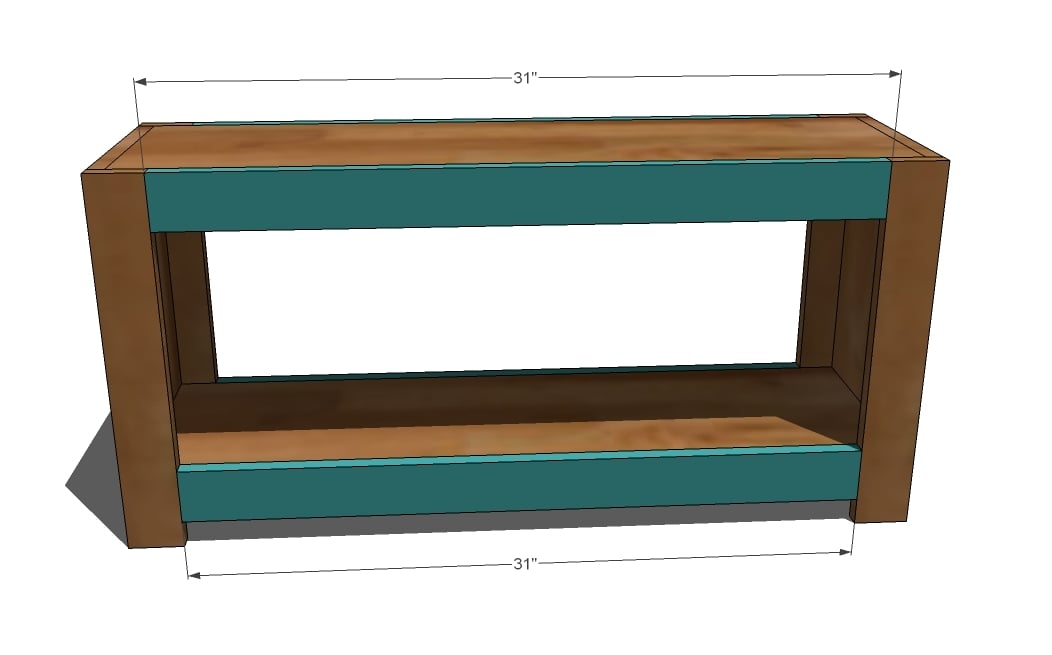 Shelf Trim. Fasten the shelf trim to the shelves, as shown above. You may need to nail at an angle from the bottom corners of the shelf trim into the legs. Use 2″ nails and glue.
Step 4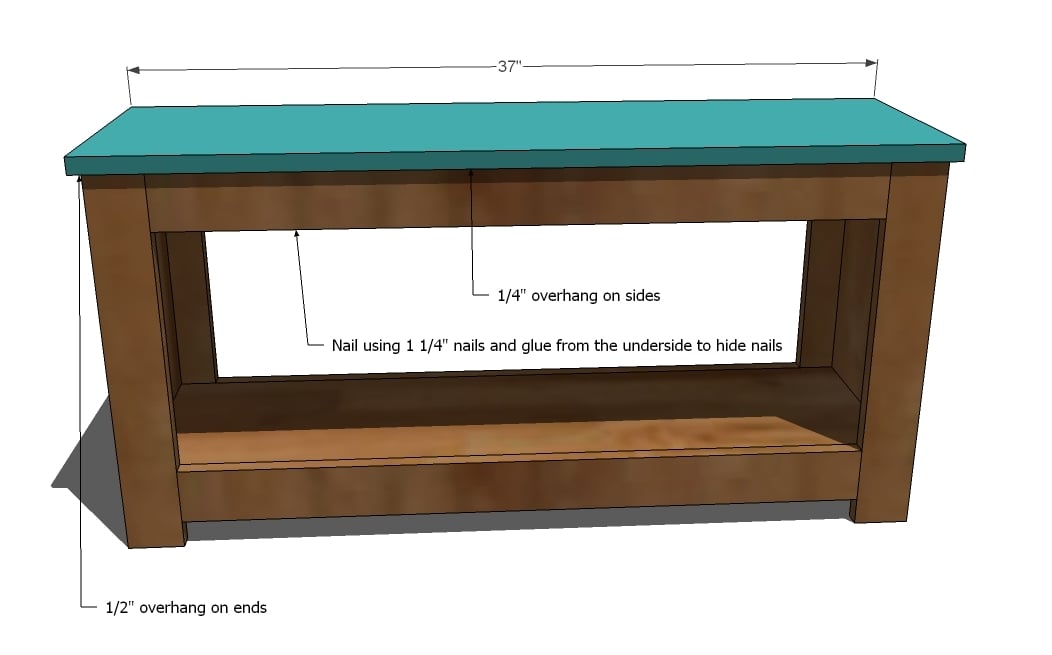 Top. Mark the sides of the top in 1/4″ and 1/2″ from the ends. Position on top of the bench and fasten in place with 1 1/4″ nails and glue.
We apologize if there was an error in this plan. Please help us out and report any errors here.