Our family loves Doctor Who, and I had given my son 2 posters as gifts. Apparantly keeping them rolled up in the tube would not do, so I tackled a frame.
One of things that I did to make the frame more difficult to build was to use the table saw to cut the angles. I did use the angle guide on the wood pusher, but the pieces were too long to lean against the fence. So, I was aiming the sawblade at my mark. The angle was good, but it was difficult to get the 2 pieces exactly the same length. Next time I will cut the 2 pieces at the same time so they match. I think a miter saw would be the saw of choice here.
Also, I wanted to use glass. To inset the glass on the back I had to learn to use the router. That added a bit of time to the project. But me and my router are friends now, so the next one should go quicker. I cut a 1/4 groove on the inside edge on the back where I could add the glass. I used glazing points, sold by the glass at the depot, to hold the glass in the frame.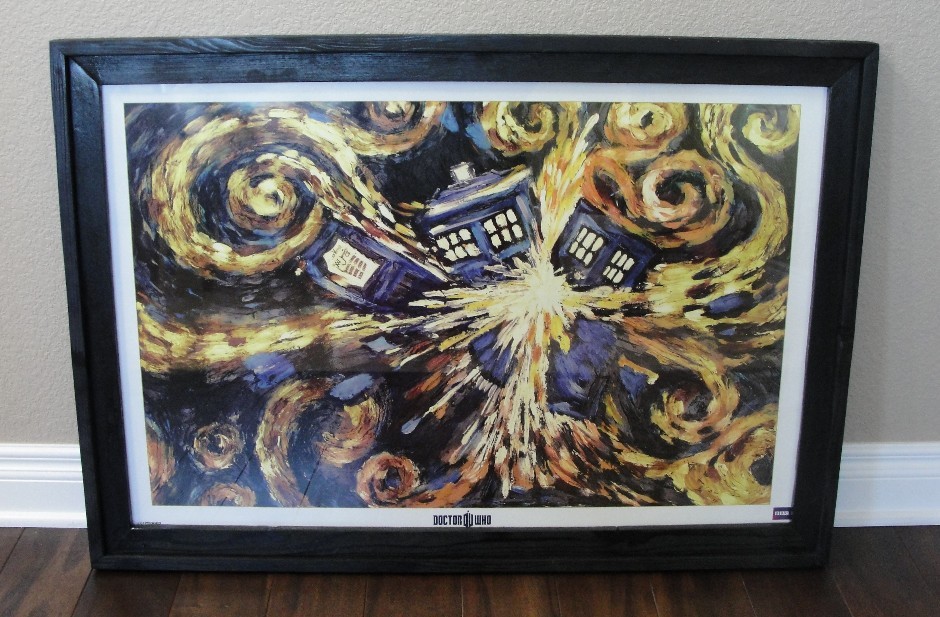 Estimated Cost
$18 (includes glass)
Estimated Time Investment
Afternoon Project (3-6 Hours)
Type of Wood
furring strips
Finish Used
Krylon satin black spray paint
Recommended Skill Level
Intermediate