We are poorer than poor which I am sure some of you can relate to. This means I have been looking longingly at Ana's site for more than a year now with no hopes of ever getting anything of my own started. But, I borrowed my brother in laws tools. I started small and sold some stuff and now I am building (still slowly) with 100% money earned by my new craft, talent, and sweat! This means I only get to build something for me every two projects or so, but feels AWESOME not to be taking from a very tight monthly budget.
I sold everything in my daughters room that counted as storage to help along the process. So she has needed this for a while now. I am so excited that it turned out looking so well. It was a pretty easy build and I am so happy. She loves it too. THANKS ANA!
I extended the sides from the original plan so that it was all open and then designed a footboard. I'll post the plans for that extension.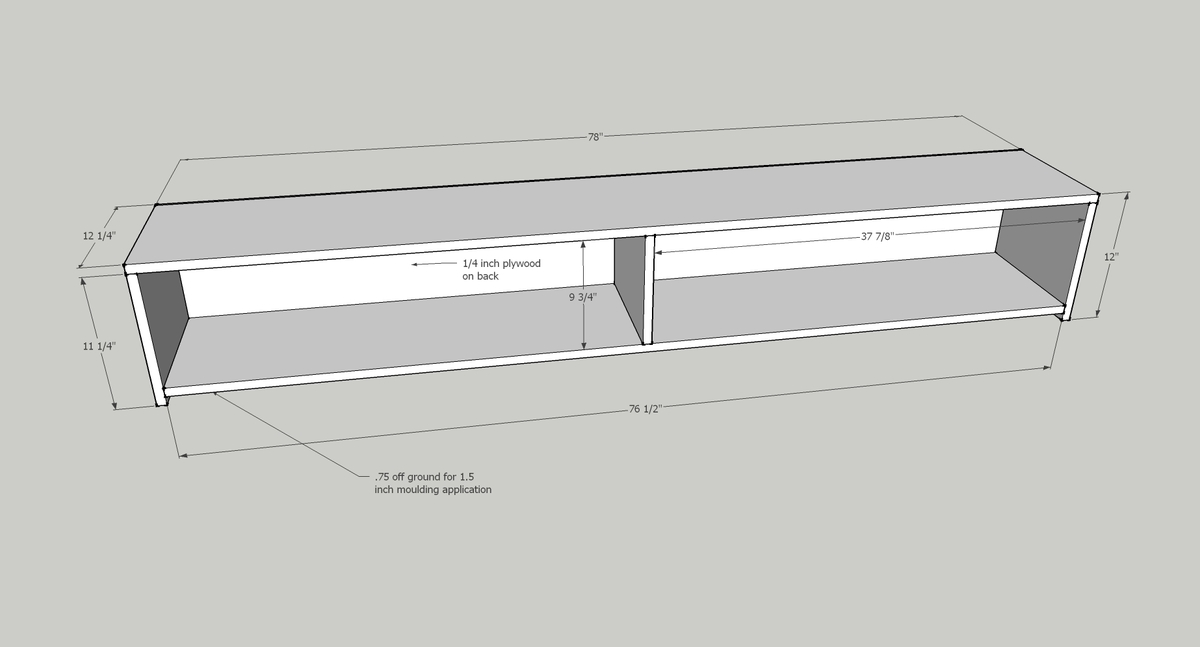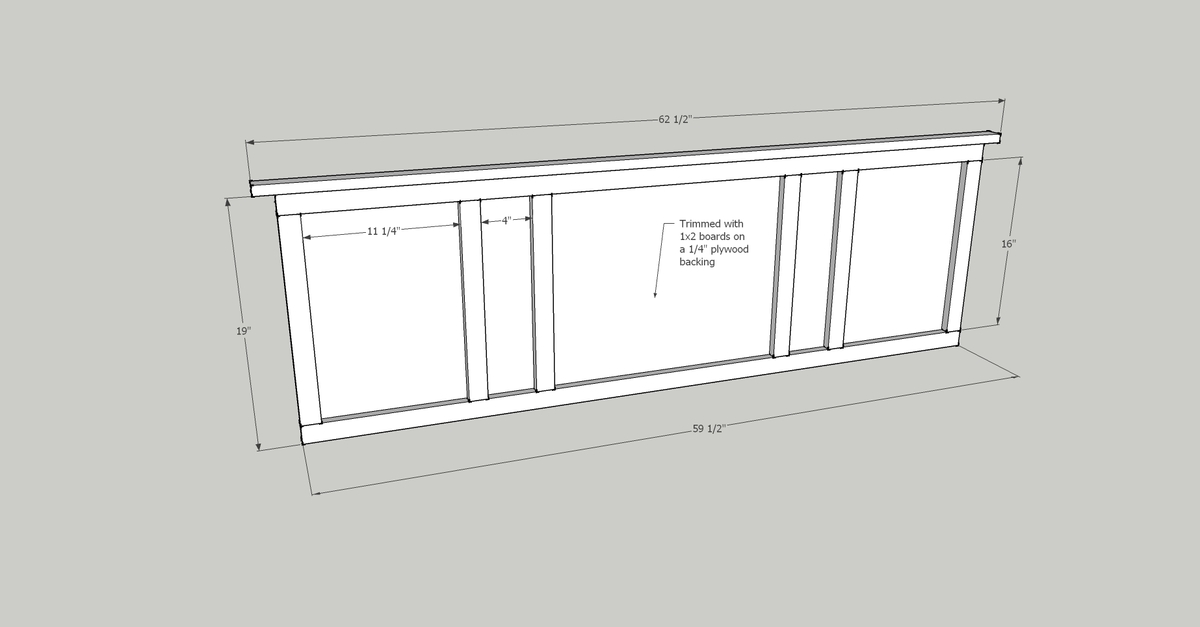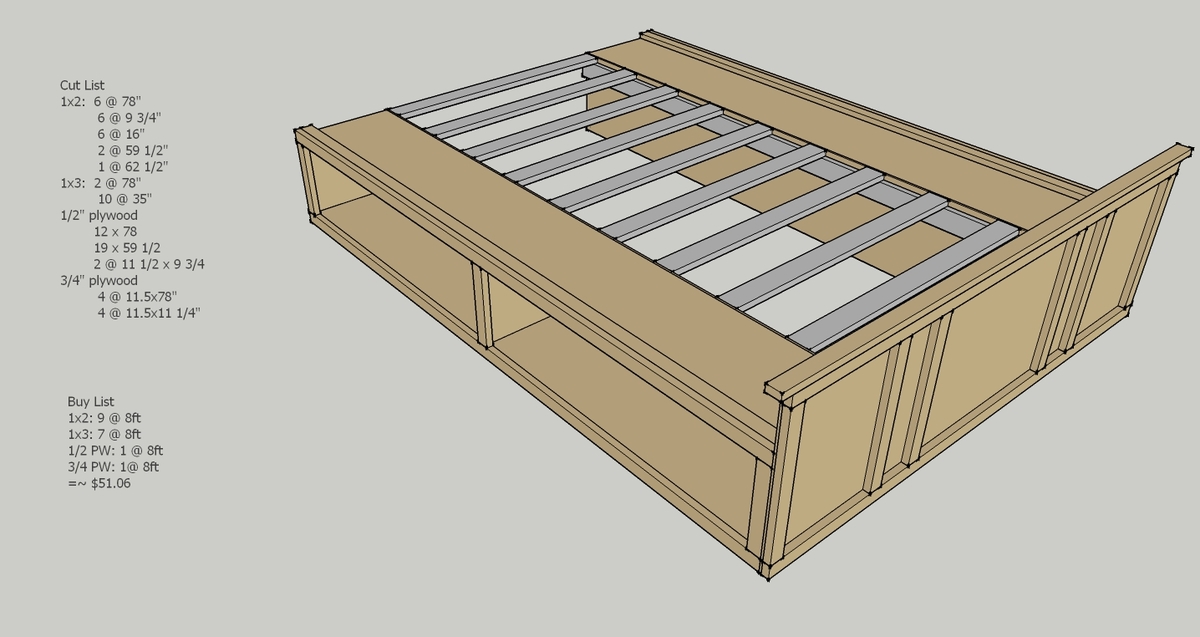 Estimated Cost
$70 but I bought the cheapo plywood to save about $30
Estimated Time Investment
Day Project (6-9 Hours)
Finish Used
One coat primer, Two coats semi gloss
Recommended Skill Level
Starter Project