This was the never-ending project!! Started off as going to be a 5-piece sectional that turned into a 6-piece sectional that was modified into 2 couches. We found it to be much easier for cushions to make 2 couches rather than having an odd number of back cushions or needing pillows that will constantly move around.
Although more expensive, we really like the look of using 1" wood and they are definitely sturdy enough.
The table was made by basically taking the bottom part of a side piece and doubling it to make the table 48".
The project was half making the pieces and half staining, and once a coat of sealant is put on, the project will turn into more time finishing than building.
I would recommend for anyone to find cushions before they start to build. 24" cushions are significantly more expensive than 22" cushions. Luckily the plans are simple enough that they can be easily modified to accommodate the smaller seat size.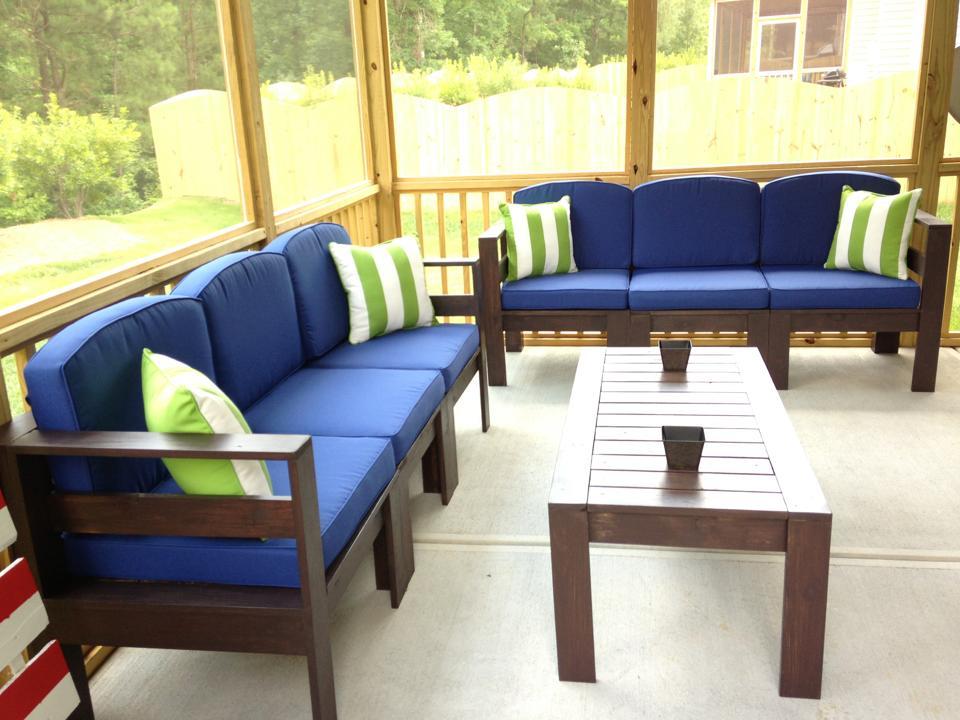 Estimated Cost
$300 without cushions, $650 with cushions
Estimated Time Investment
Week Long Project (20 Hours or More)
Type of Wood
1 by #2 whiteboard
Finish Used
Cabot Semi-Solid Ebony
Recommended Skill Level
Beginner