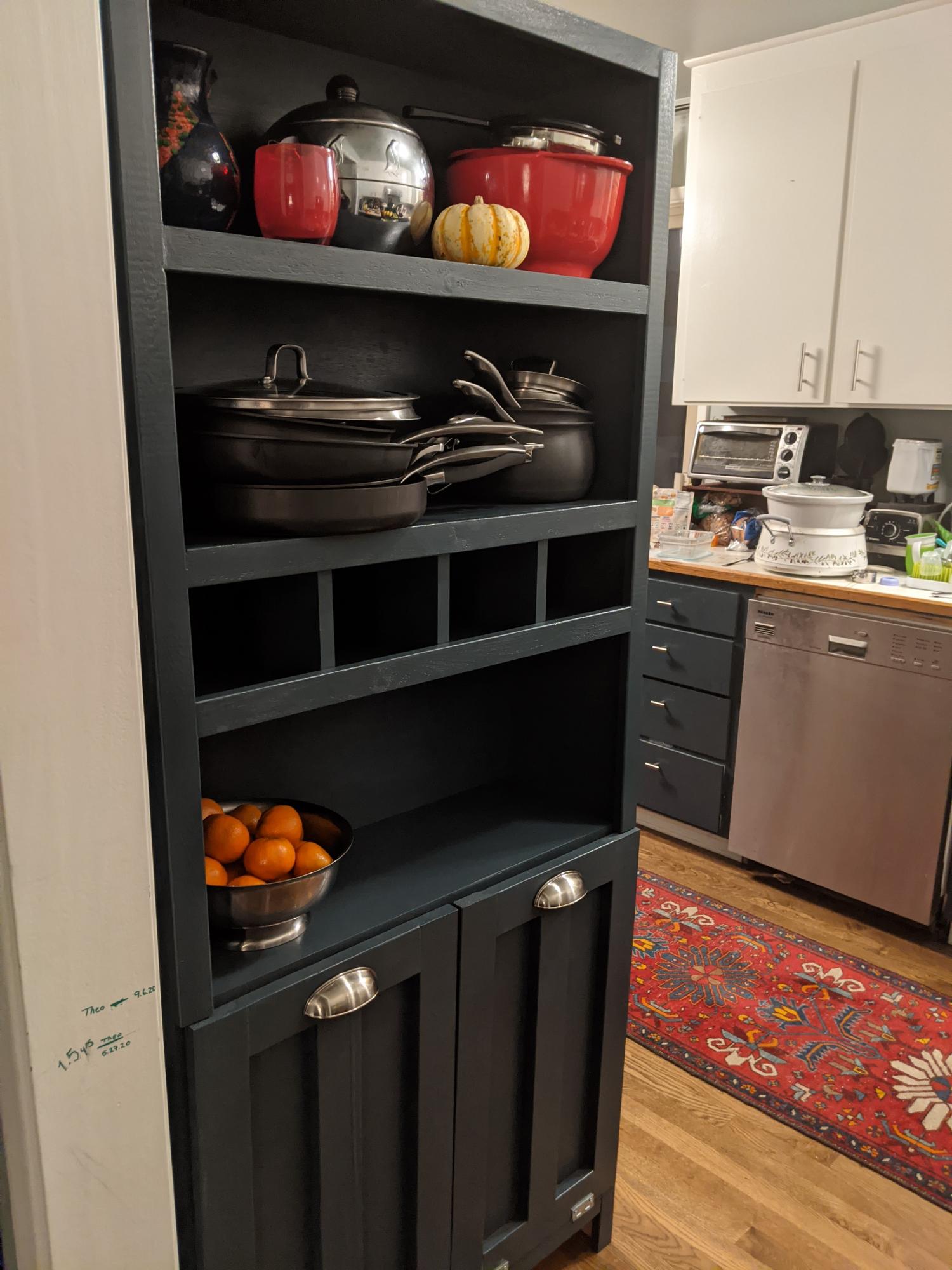 First "real" wood-working project in the books. I combined two of your plans so that we would have space in our kitchen for recycling and trash, as well as shelving for pots/pans and all the mail that piles up. We had a narrow section, so made this out of 10" boards, instead of 12". I will possibly add the secretary door at some point, if for no other reason than to hide all the snacks! Thanks for having so many amazing plans available, they keep me dreaming of endless possibilities.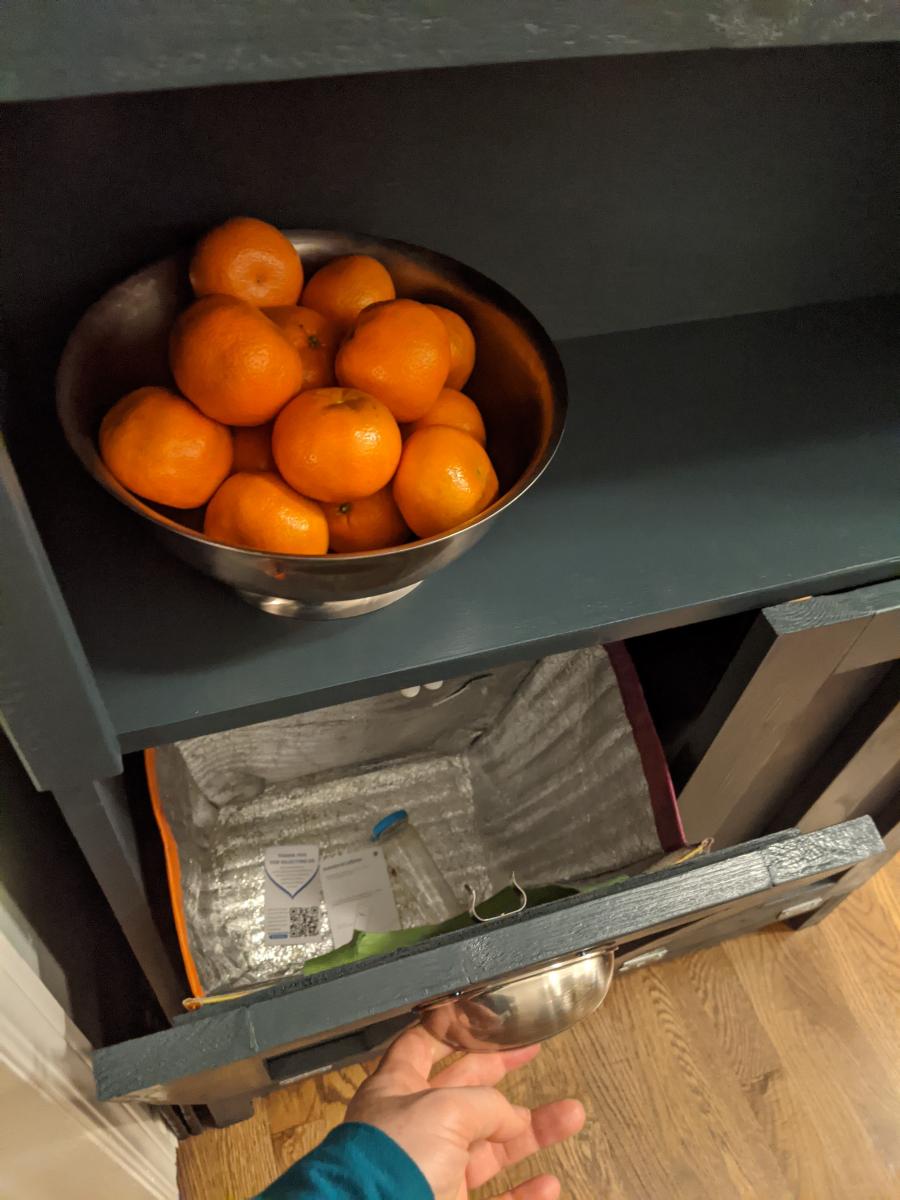 Type of Wood
10" Plain boards, scrap batten from another project, Project board for the back and 3" boards for door decor.
Finish Used
Dark blue paint to match kitchen base cabinets.