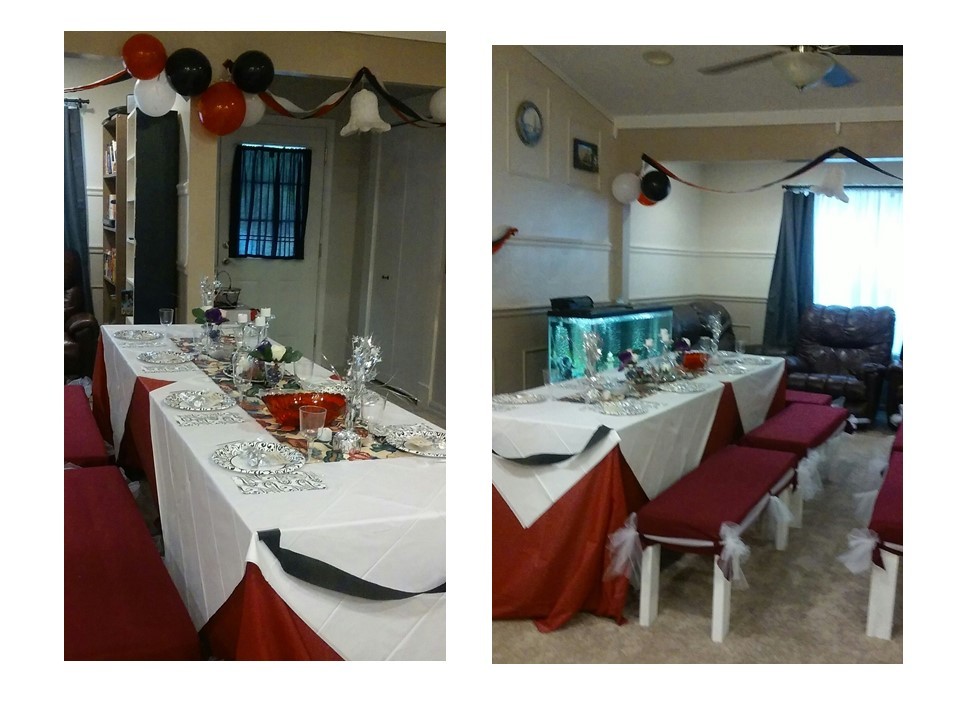 Last week we hosted a reception for our son's wedding.  We built 8 benches and 2 banquet tables over the course of 3 weekends.
The banquet tables are 30" x 8' and are constructed from 2x4, 2x2 and ½" plywood, with some angle brackets at each leg for extra strength.  We used the 2x2 for the tabletop apron/frame, attached leg assemblies made from 2x4 with some 1x3 furring strips for stringers, and topped the tables with ½" plywood.  Hubby and I put these together in an afternoon.  The tables were left unfinished because they were covered completely with tablecloths. 
The benches are 42" long, 14" wide and 18" high.  These were built from 1x3 furring strips for the bench top/frames and 2x4 for the legs.  The bench tops were assembled first, then we attached the 2x4 legs to the frames at the corners, with a 5th leg in the center for stability.   This was a fun "mom & daughter" project for me and the bride, and we got the 8 benches built in one weekend and the finishing done the next.
The bench legs are painted (1 coat primer and 1 coat paint + primer).  The seats are topped with a clever combination of batting, fleece fabric and tulle ribbon ties, to create an upholstered look.  The fleece fabric will be re-purposed into some pillows and a memory quilt.
The head table is our 'almost farmhouse' table with 2 of the modified Harriet chairs for the bride and groom.
The newlyweds plan on re-using some of the benches for the dining set in their new place.  We'll also be disassembling the banquet tables and re-using the wood to make them some more furniture, including a dining table to go with.
The wedding and reception was small and intimate and turned out beautifully.  We were thrilled to put this together for our son and his wonderful bride!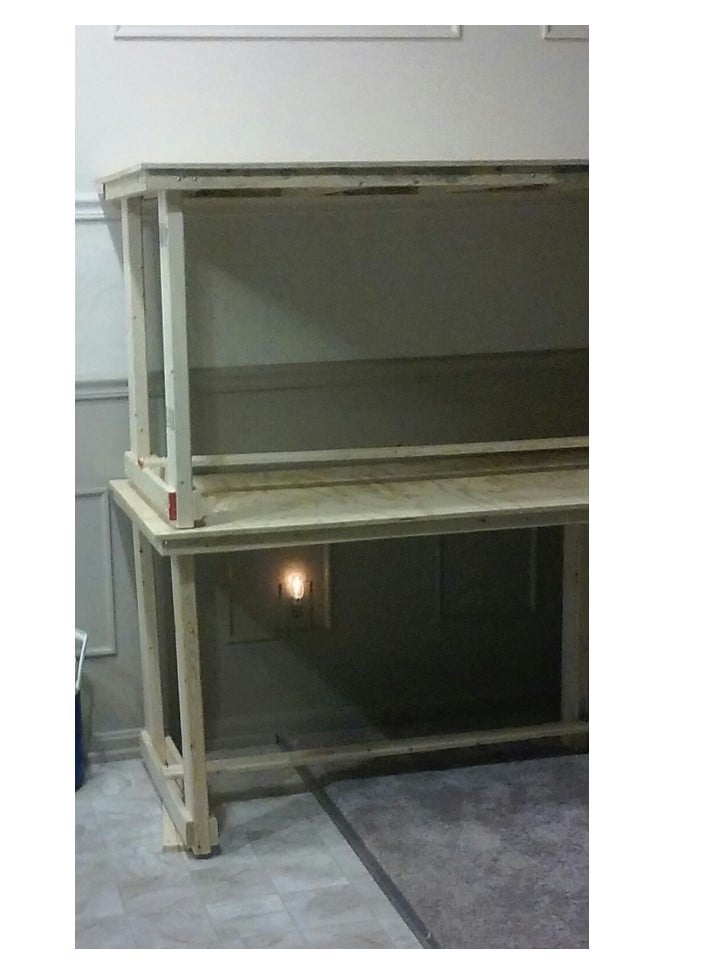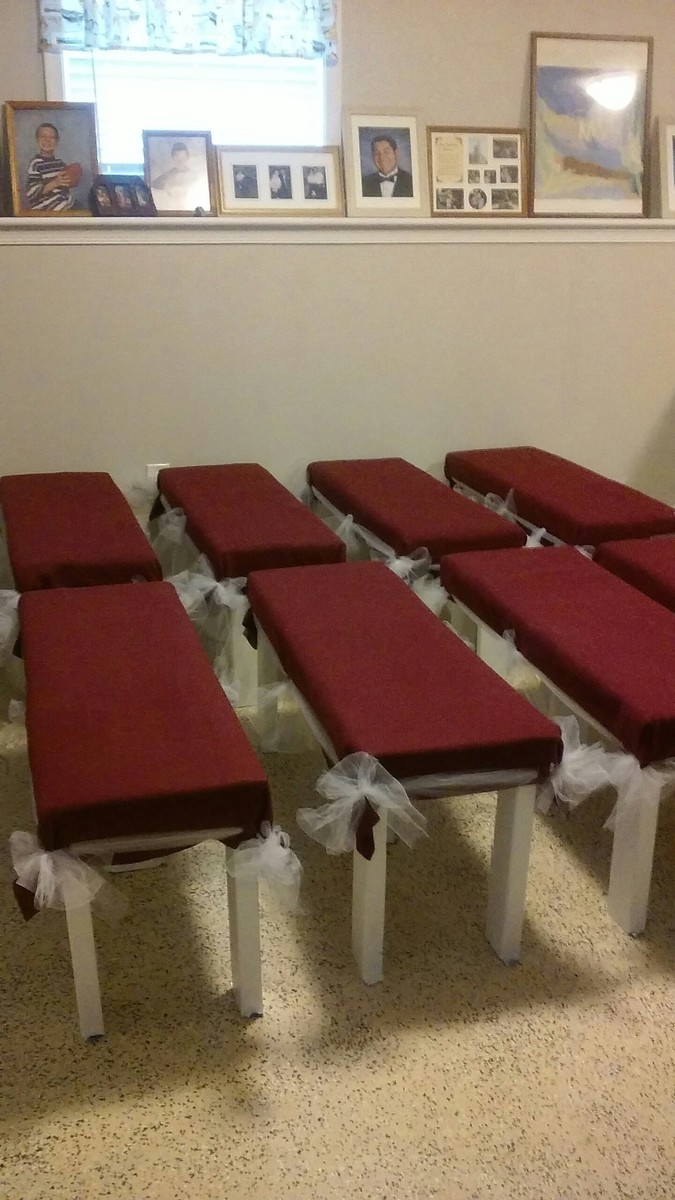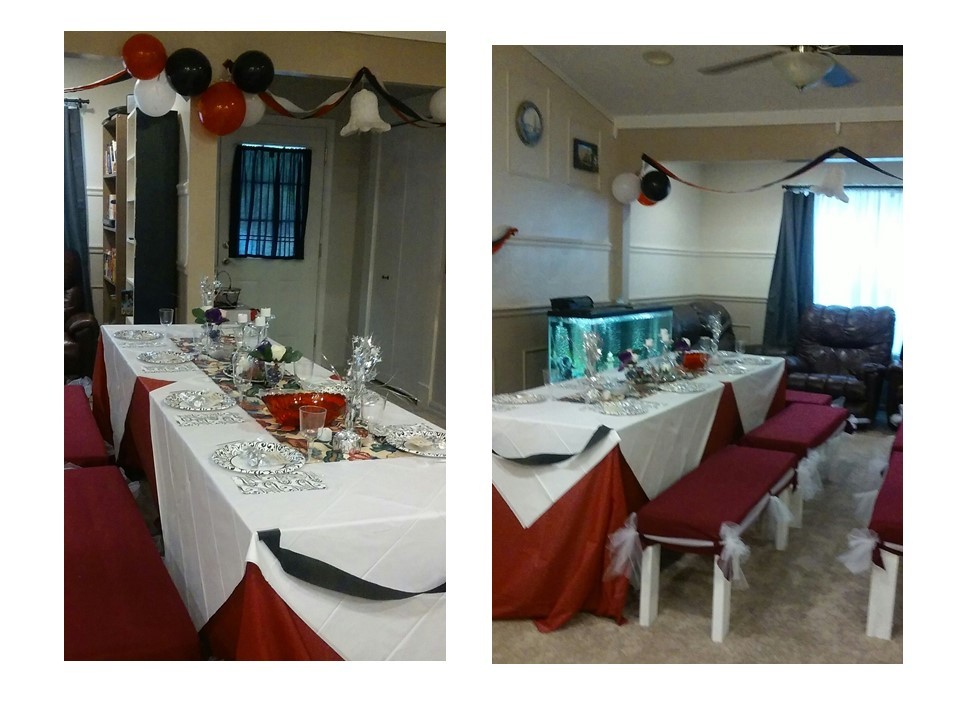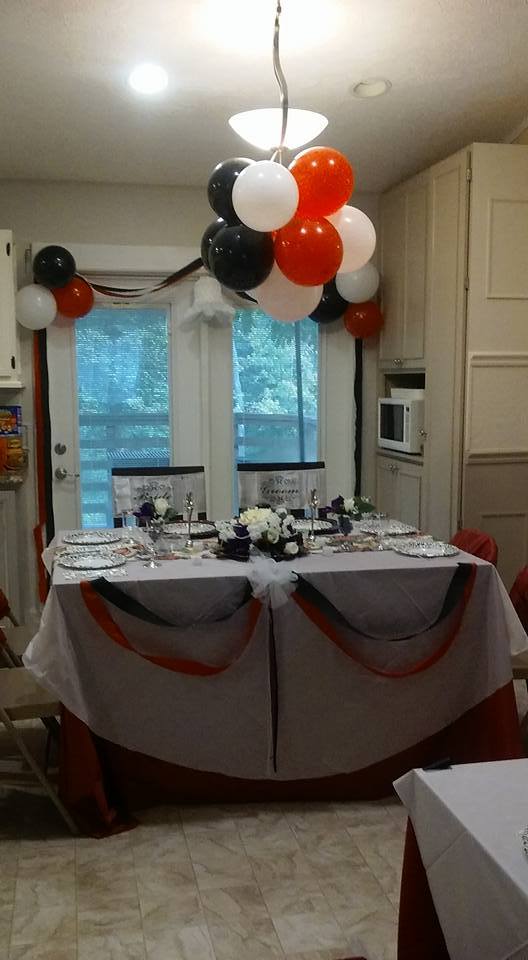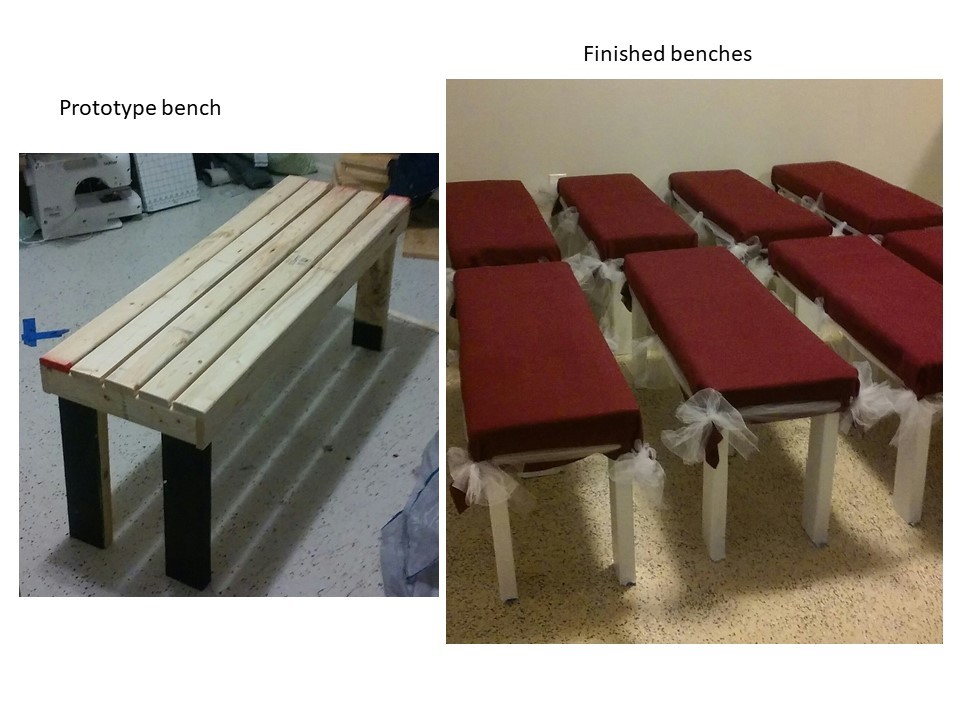 Estimated Time Investment
Week Long Project (20 Hours or More)
Finish Used
Tables - unfinished. Benches - 1 coat primer, 1 coat paint + primer on legs. Bench tops: fabric, batting, tulle ribbon
Recommended Skill Level
Beginner