Easy to build sturdy benches used for outdoor wedding.  Free plans by ANA-WHITE.com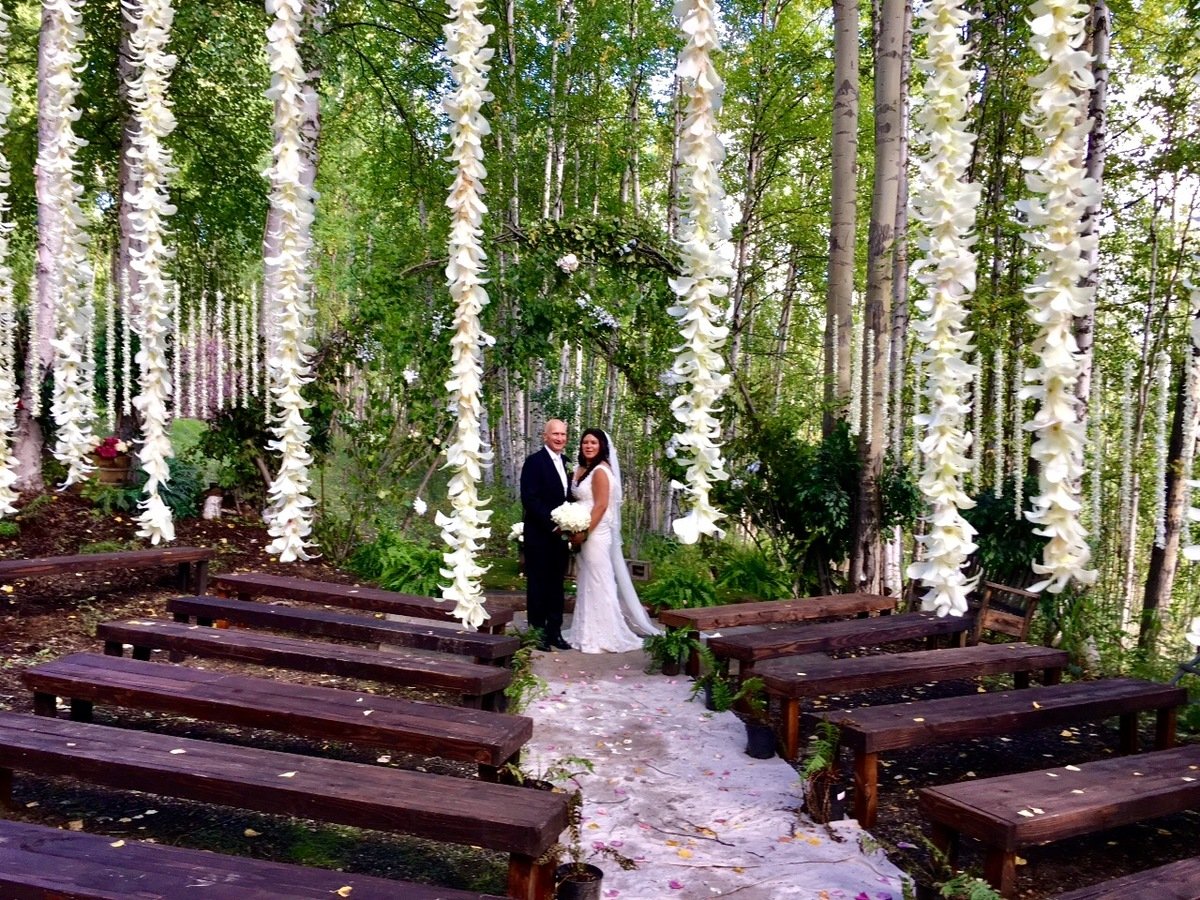 Dimensions
Dimensions shown above
Preparation
Shopping List
PER BENCH
2 - 2x4 @ 92-5/8" (stud length)
2 - 2x6 @ 92-5/8" (stud length)
2 - 2x4 @ 8 feet (you'll have some extra, if you are building more than one bench, you can expect to use about 12' of 2x4 per bench)
2-3/4" exterior self tapping wood screws
Cut List
2 - 2x4 @ 92-5/8" or stud length
2 - 2x6 @ 92-5/8" or stud length
2 - 2x4 @ 14-1/2"
4 - 2x4 @ 16-1/2"
2 - 2x4 @ 8-1/2"
2 - 2x4 @ 17" both ends cut at 45 degrees off square, long point to short point measurement, ends are parallel
Instructions
Step 1
Screw the 2x4 studs to the 2x6 studs with screws about every 8"-12".
Step 2
Screw the end boards to the 2x4 and 2x6 ends.
Step 3
Screw legs to inside of 2x4 outer frame.  I angle screw a few to help keep the legs from going wobbly.
Step 4
I recommend a tie in board at the bottom to secure the two legs together.  I left a 3" space below the tie in board.
Step 5
We apologize if there was an error in this plan. Please help us out and report any errors here.