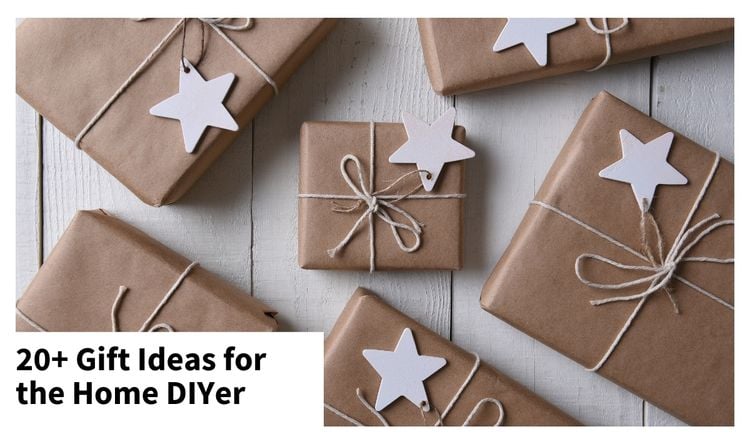 Do you have a DIYer on your Christmas List?  Know someone that wants to start working on projects but doesn't have the tools?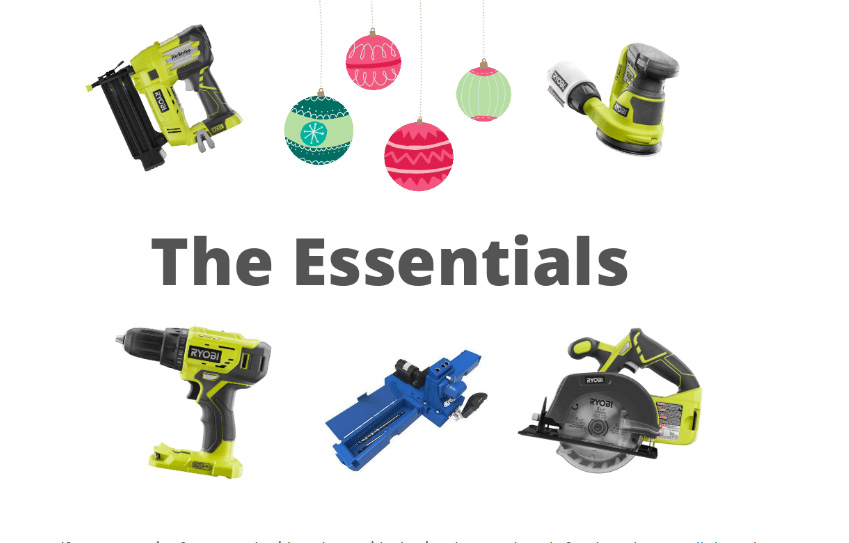 Here's the essentials that every DIYer enthusiasts needs.  Consider buying the same brand of tools so they can all share the same battery.  
Want to spoil your woodworking friend?  These are the gifts that will bring on the squeals of delight!  Why?  Because these are the tools that will take projects to the next level!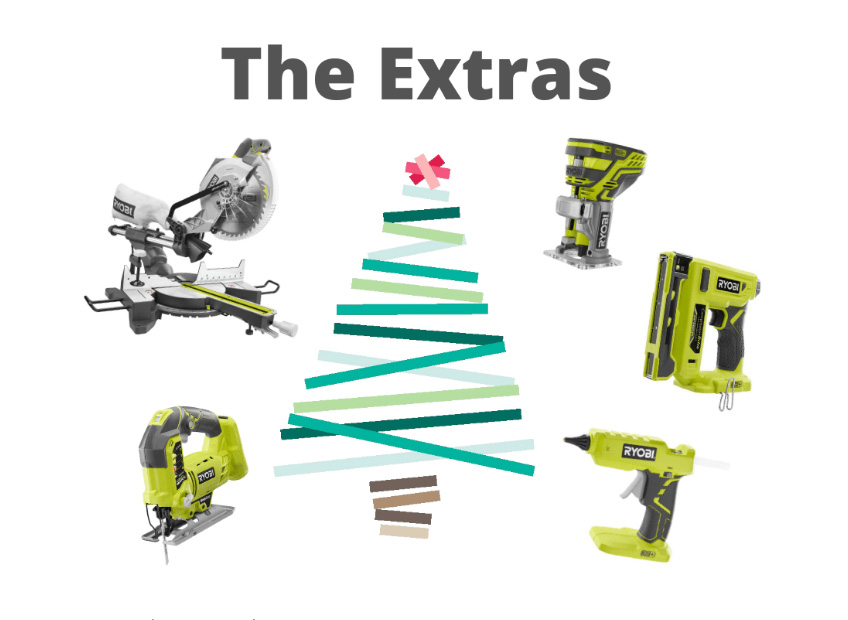 If you have someone on your list that has a few tools already, or you aren't shopping for a big ticket item, here are my recommendations for stocking stuffers.  You can't ever have enough screws, nails, sandpaper, or foam brushes.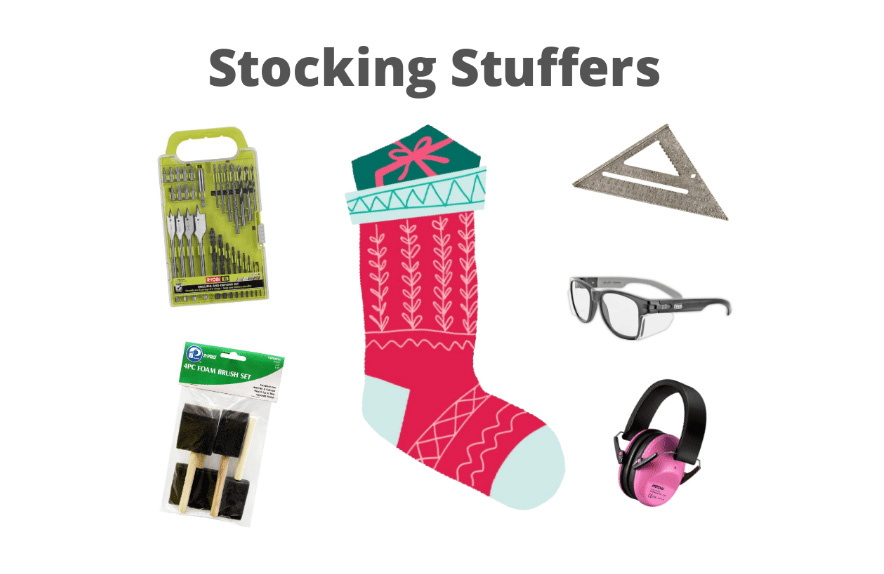 Tape Measure - A 16' tape measure is all you need
Stud Finder - Essential for finding studs in the wall
Clamps - pick clamps that will work with the workbench.  If the workbench has high sides, make sure you purchase clamps with a big enough opening to clamp both the workbench and the project
Safety Glasses - Amazon affiliate link
Hearing Protection - Amazon affiliate link
Drill Bit sets (includes both driving and drilling bits)
Speed Square
Foam Brushes - buy on Amazon about $.25 a brush - Amazon affiliate link
1-1/4, 2" and 2-1/2" self tapping screws (I like the GRK brand self tapping finish/trim head and also the GRK cabinet screws at Home Depot)
Paint brushes - 2" and 3" sizes are best for painting furniture, assortments are always appreciated
Sanding discs and sanding blocks - to match the sander