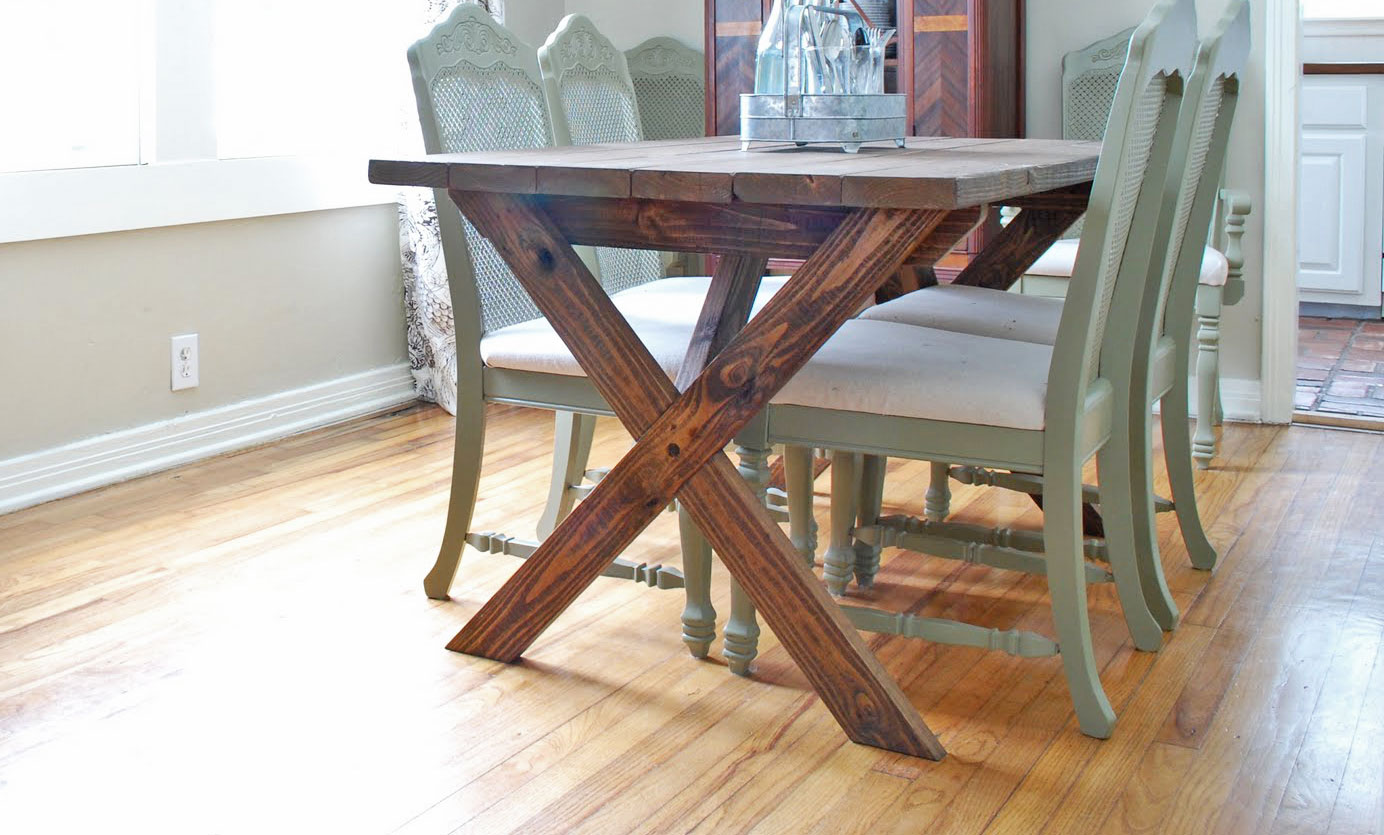 This easy to follow woodworking plan will help you build an indoor or outdoor x table. These free do it yourself plans to build a modern style x picnic table feature step by step diagrams, suitable for beginner woodworkers. Inspired by Vanessa's amazing X table.
Pin For Later!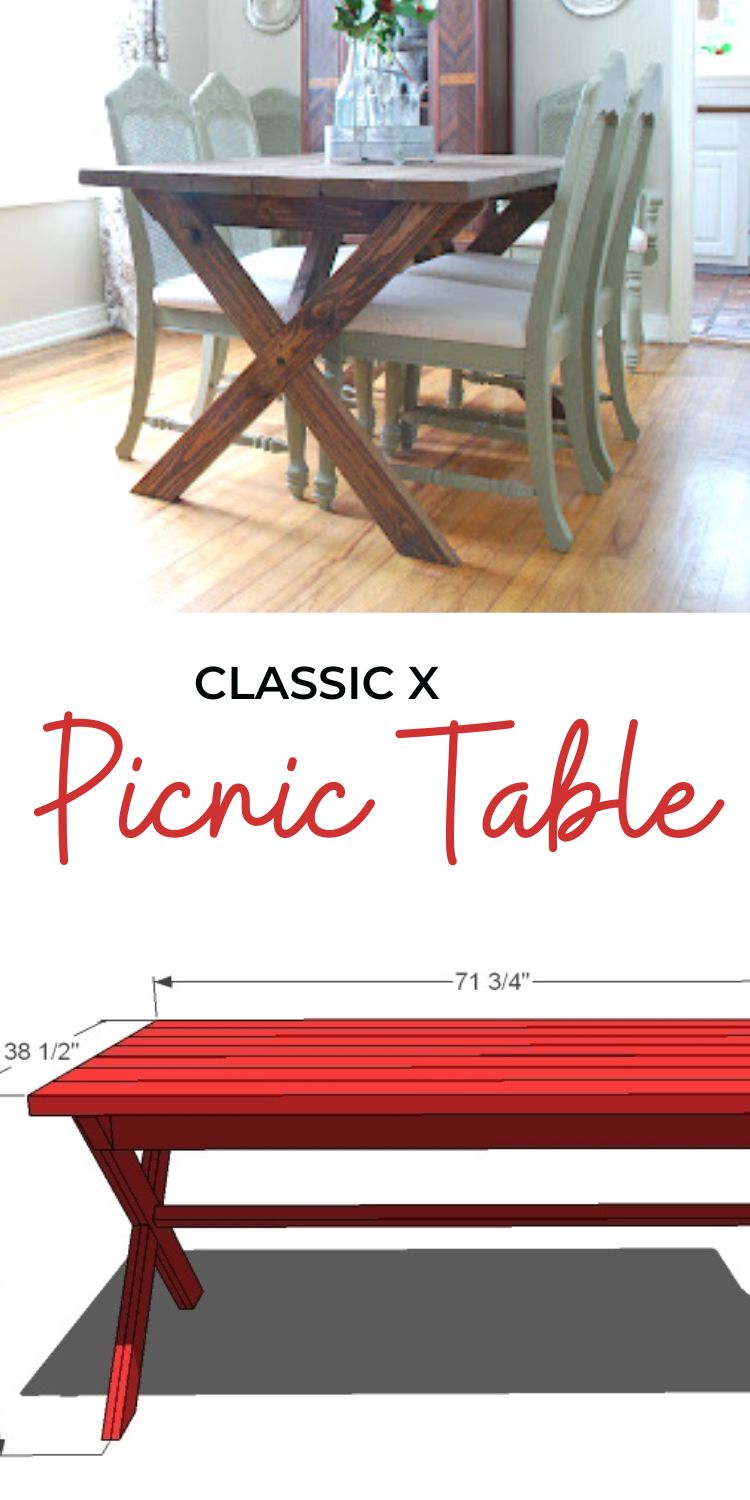 Dimensions
Standard table height. Dimensions shown above.
Preparation
Shopping List
3 – 2×6, 12′ Length
1 – 2×6, 8′ or Stud Length
1 – 2×4, 8′ or stud length
1 – 2×2, 8′ Length
7 – 1×4, 8′ Length
Wood Glue
1 1/4″ Wood Screws
2″ Wood Screws
2 1/2″ Wood Screws
Finishing Supplies (Wood Filler, Paint, Stain, Sandpaper, Sealer)
Cut List
Work on a clean level surface using straight boards. Be safe, wear hearing, eye and any other safety equipment that is necessary. Predrill and countersink all of your screw holes. Always use glue. Check for square after each step. Remember, you can click the photos for a larger view. When you are making parallel cuts (for example, the legs) at an angle simply set your miter saw to a 45 degree angle. Then make the first cut as close to the end as possible. Measure from the edge, long point to short point and make a mark. Cut. Then simply slide your board down to make remaining cuts. If you do not have a miter saw, I intentionally set all the angles at 45 degrees. So to cut a 45 degree angle on a 1×4 board, you can simply measure 3 1/2″ from the point and make a mark. Then draw a line from the point to the mark – this is shown in the below diagram. You can do this with other width boards when cutting a 45 degree angle, just use the width of the board as a guide.
General Instructions
2 – 2×4 @ 38 1/2″ (Ends mitered back at 45 degrees as shown in step 1)
5 – 1×4 @ 30″ (Supports)
7 – 2×6 @ 71 3/4″ (Tabletop Boards)
2 – 1×4 @ 61 3/4″ (Side Aprons)
4 – 1×4 @ 40 1/4″ (Ends cut at 45 degrees, parallel)
8 – 1×4 @ 20 1/8″ (ONE end mitered down 45 degrees off square, measure to fit on legs)
1 – 2×2 @ 64 3/4″ (Stretcher)
Instructions
Preparation Instructions
If you are using your table outdoors (or even indoors) I highly recommend paintable silicone. You can also use wood plugs for a more finished look. But wood filler is my best friend. Paint or stain as desired, seal with an appropriate exterior waterproof sealer if you are using outdoors.