A simple low headboard with a cutout made from 1x3s and 1/4" plywood.  You can build it for about $30 with just power basic tools.
We love it paired with our modern platform bed frame base.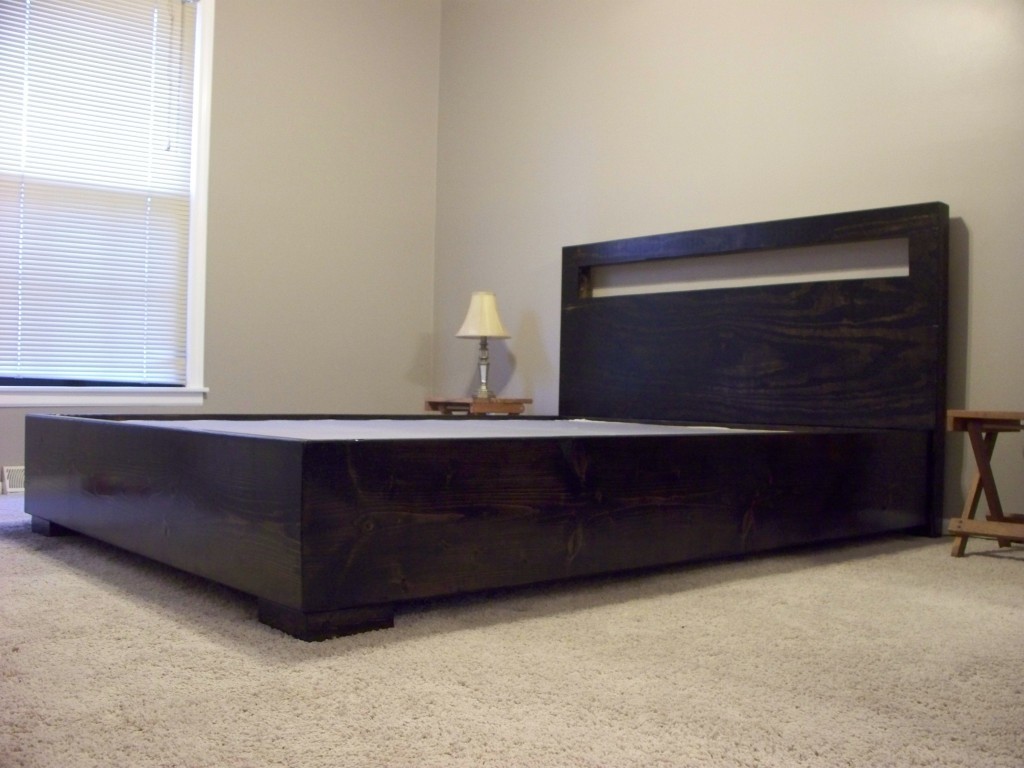 Dimensions
63" x 36"
Preparation
Shopping List
1 Sheet of 1/4″ Hardwood Plywood or MDF (for painting)
4 – 1×3 Boards, 8′ Long (Furring Strips would work fine and are about $1.50 a stick)
Common Materials
3/4 inch finish nails
1 1/4 inch finish nails
2 inch finish nails
primer
wood conditioner
paint
paint brush
Cut List
3 – 1×3 @ 55″ (Lateral Frame Pieces) *
2 – 1×3 @ 35 1/4″ (Inside Leg)
1 – 1×3 @ 61 1/2″ (Top) *
2 – 1×3 @ 36″ (Outside Leg)
2 – 1×3 @ 12 3/4″ (Leg Front)
2 – 1/4″ Plywood @ 24″ x 63″ (Front and Back Panels)
* For other widths, simply add to these dimensions to make the headboard wider as noted below:
38" x 75" Twin: Subtract 22"
54" x 75" Full: Subtract 6"
76" x 80" Standard King: Add 16"
72" x 84" California King: Add 12"
General Instructions
Work on a clean level surface with straight boards. Check for square and use glue. Be safe and have fun!
Instructions
Step 1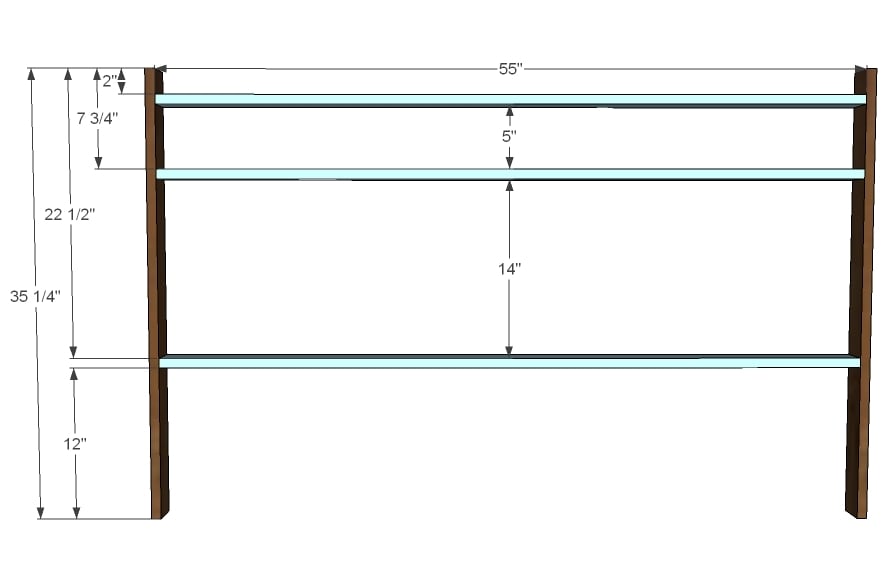 FRAME ASSEMBLY
Assemble your frame as shown above, marking the legs where the joints go. Use 2″ nails and glue. Check for square.
Step 2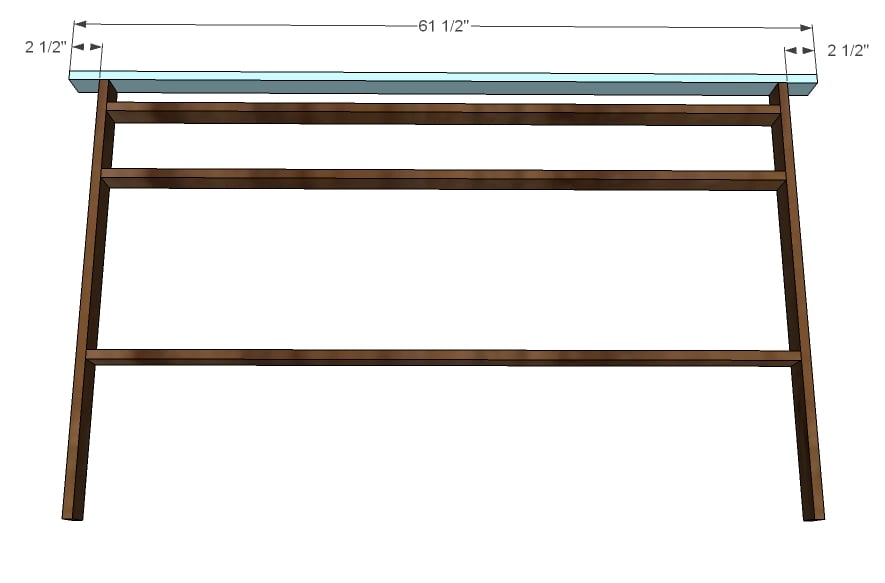 TOP
Mark the top board 2 1/2″ in from the ends on both ends. Attach to the top of the frame as shown above with 2″ nails and glue. Check for square.
Step 3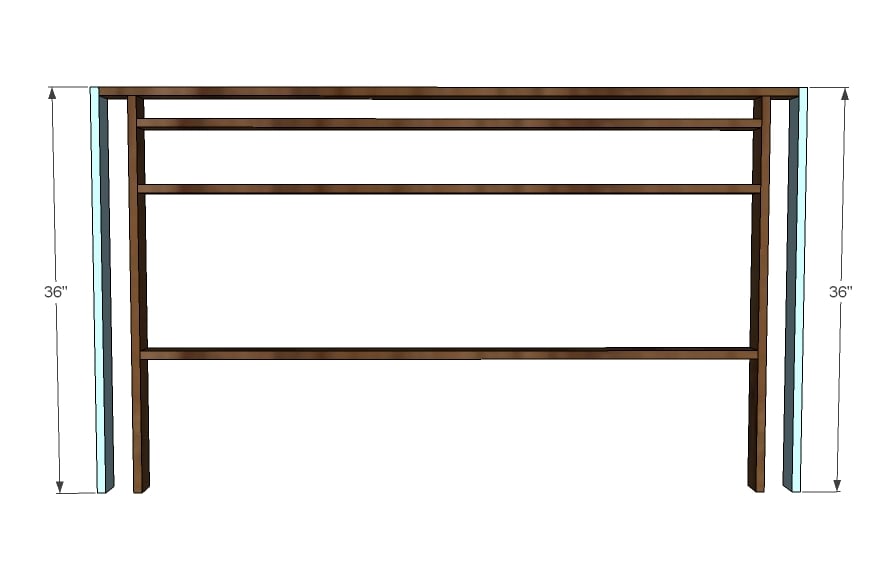 SIDES
Attach the sides to the top as shown above, keeping your outside edges flush. Use the 2″ nails and glue. Check for square.
Step 4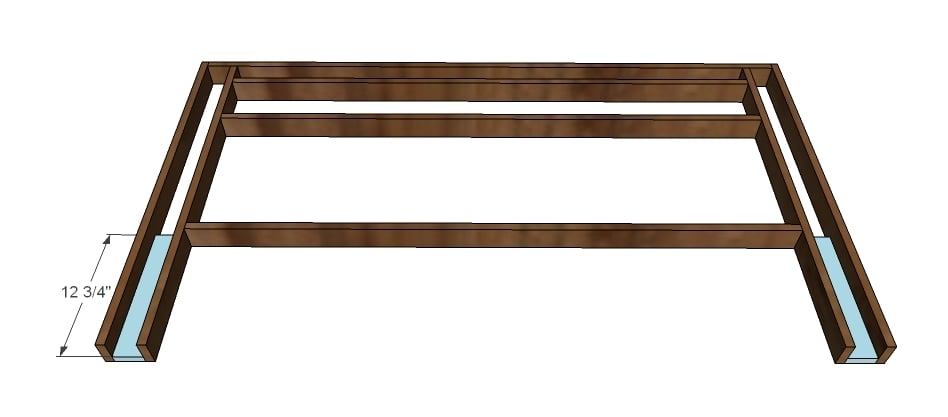 LEG FRONTS
Attach the leg fronts as shown above, using 2″ nails and glue. Adjust for square.
Step 5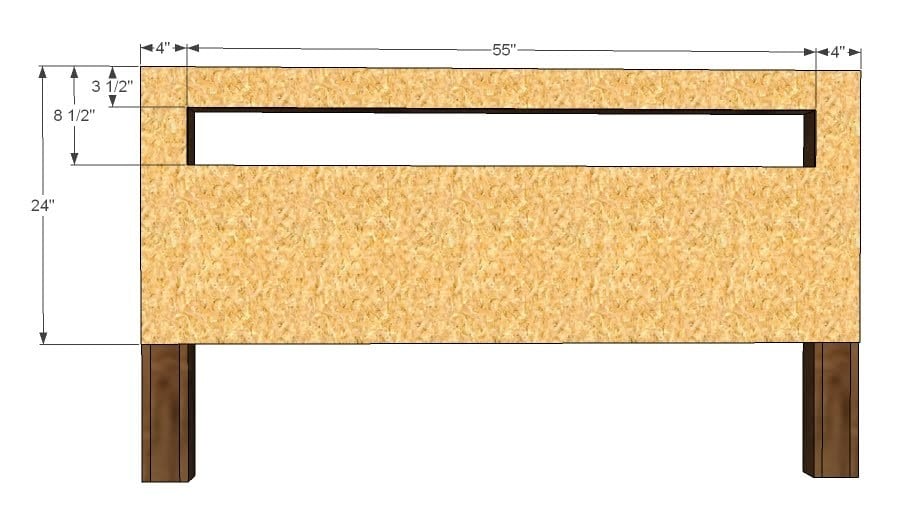 Step 6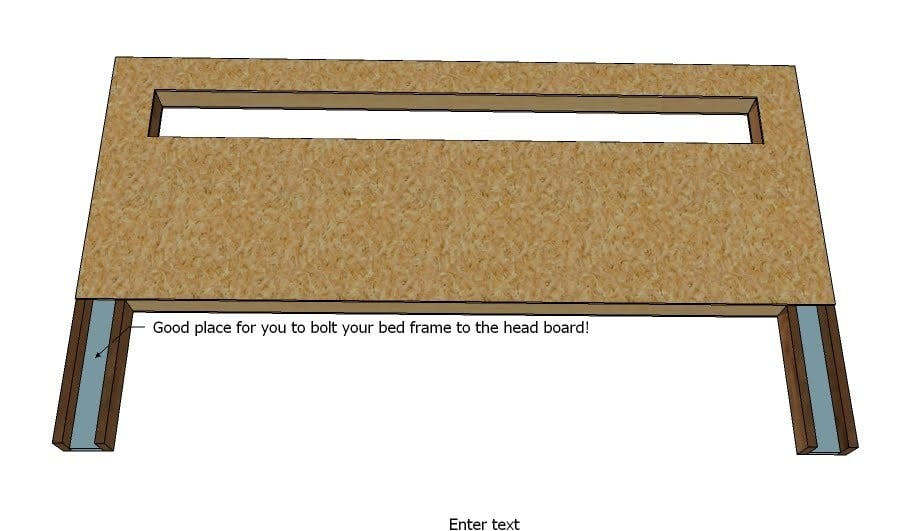 Step 7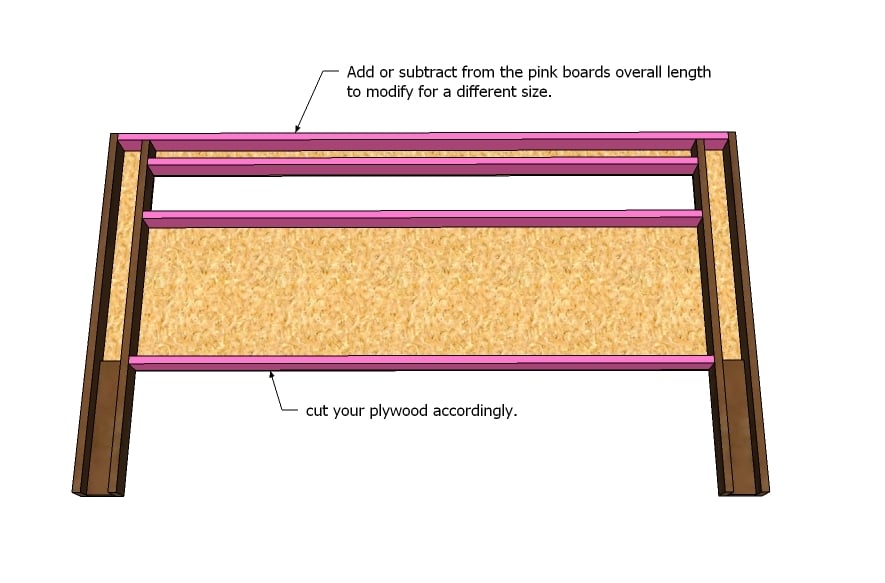 SIZE MODIFICATIONS
It' easy to convert this headboard to a king or full or even twin. Measure your mattress overall width and for numbers larger than 60″, subtract 60″. Add this number to the cut length of all of the pink boards shown above. Also cut your plywood accordingly. For overall measurements under 60″ (fulls and twins) subtract the measurement from 60″. Now take this number and subtract it from the cut length of all boards shown above in pink. Cut your plywood accordingly.
Preparation Instructions
FINISHING
Fill all holes, including any differences between the plywood and the frame, with a stainable wood filler. If you want, you can use a wood filler that matches your stain to conceal even better. Overfill the holes and let dry thoroughly. Sand. Then fill again and sand again. The goal is to make the edges look like a hollow core door, with the seam invisible. Vacuum with a soft bristled brush to remove any residue. Then stain or paint as desired. Shown above, the legs are designed so that you can easily bolt a bed frame on.
We apologize if there was an error in this plan. Please help us out and report any errors here.