This bench is designed to work with the Modern Farm Table, easy to build, no pocket holes required! 
Thanks Heather from My Creative Life for sharing your photos. More photos and link below.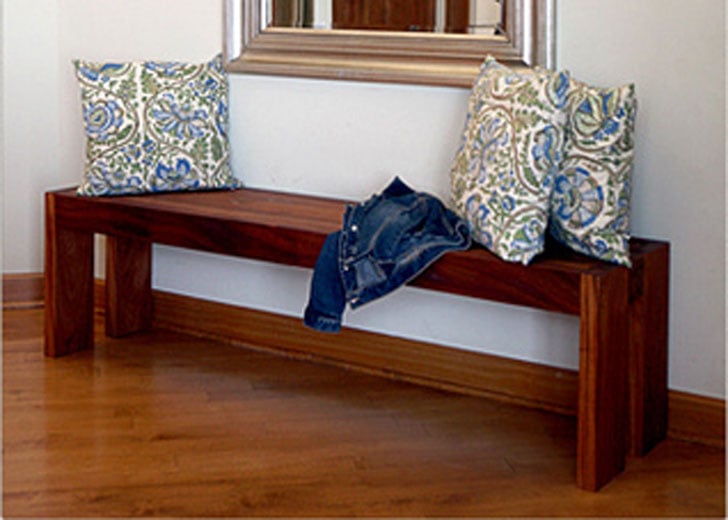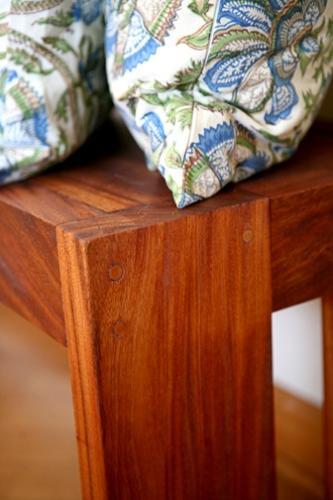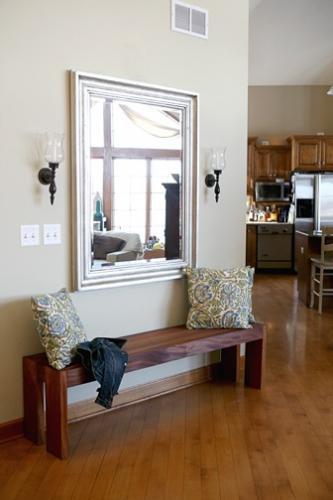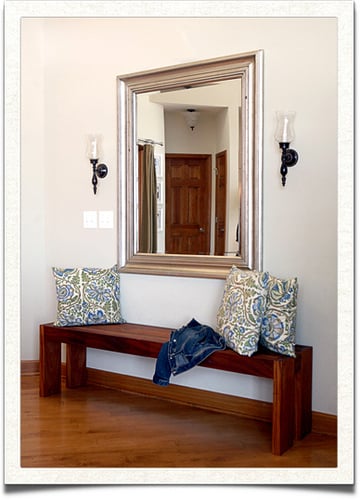 Dimensions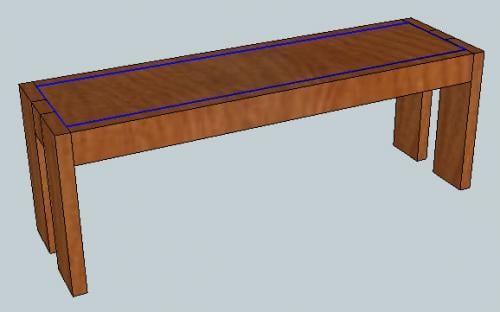 48" long x 18" high x 13" wide
Preparation
Shopping List
1 - 2x6 @ 8 feet or stud length
2 - 2x4 @ 8 feet long
1 - 2x2 @ 8 feet long
1 - 2x12 @ 4 feet long (OR use a 2x6 for the seat - grab an extra
2x6 @ 8 feet long
Common Materials
120 grit sandpaper
primer
wood conditioner
paint
paint brush
Cut List
4 - 2x6 @ 18"
2 - 2x2 @ 11 1/2"
2 - 2x4 @ 47 1/2"
2 - 2x4 @ 3 1/2"
1 - 2x12 @ 47 1/2"
Cutting Instructions
It is recommended that you measure the width of your seat board (the 1x12) before constructing, and ensure that it is 11 1/2" wide. You can also substitute 2 - 2x6s for the seat (cheaper and better matched to the table) but you will need to adjust accordingly. You will also need to add additional 2x2 supports or use a Kreg Jig to join the seat boards. You can also make your seat wider if desired.
Instructions
Step 1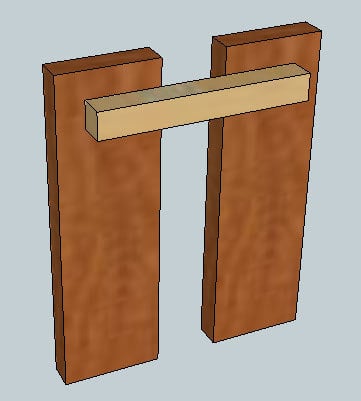 Start with 2 of the legs. Measure down and in from the outside corners 1 1/2". Screw the 2x2 in place, as shown above.
Step 2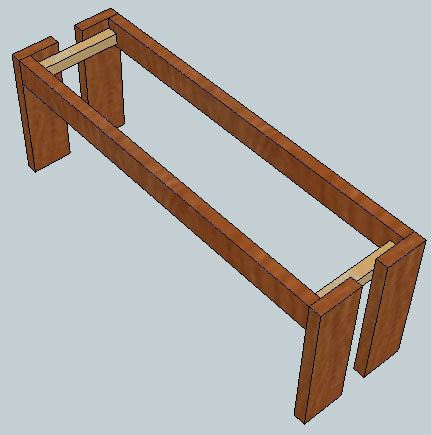 Add the side apron pieces, the long 2x4s as shown above. Keep the top edge of the 2x4 flush with the top of the legs. Predrill and countersink into the 2x2. Also, screw from the outside of the leg pieces into the end edge of the side apron.
Step 3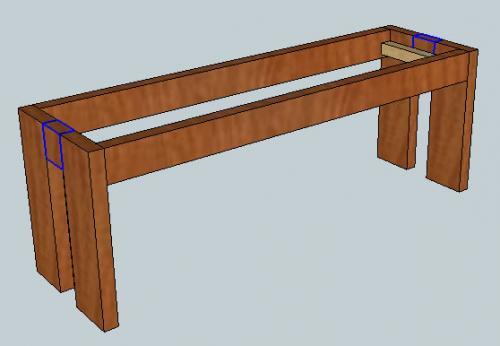 Add the end apron pieces, predrilling and securing to the 2x2. Keep the top edge flush with the leg pieces.
Step 4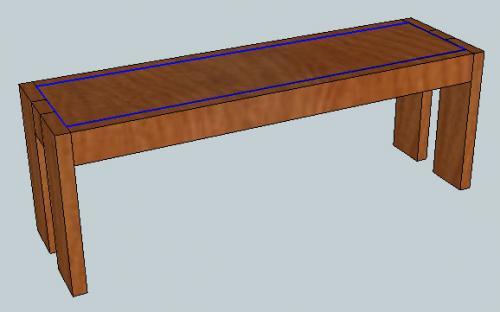 Add the seat, the 2x12, as shown above. Predrill and screw through the sides of the apron into the outer edges of the seat.
Preparation Instructions
Fill holes with wood filler and sand well. Finish as desired.
We apologize if there was an error in this plan. Please help us out and report any errors here.