We've been obsessed with using concrete resurfacer as our new favorite 'finish' so I was SO excited to see this table in the CB2 catalog (but not thrilled with the $500 it would cost to buy and get this delivered). I'm pretty sure this project would cost around $35 to make DIY style :)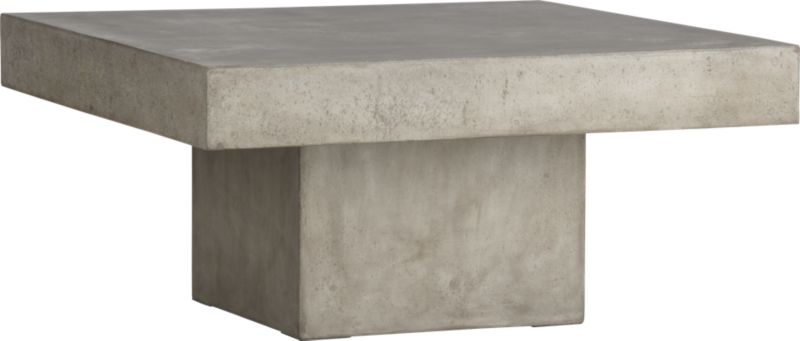 I drew up the plans for it and show you how to use concrete resurfacer as a finish (I swear its not as hard or messy as you'd think and you can stain it different colors too). Check it out:
http://diy-my-home.com/2010/10.....table-diy/
We have a concrete and wood coffee table in our living room and it is standing up quite well to the kid test. My 1yr old has been slamming toys and spilling all over it with no damage at all!