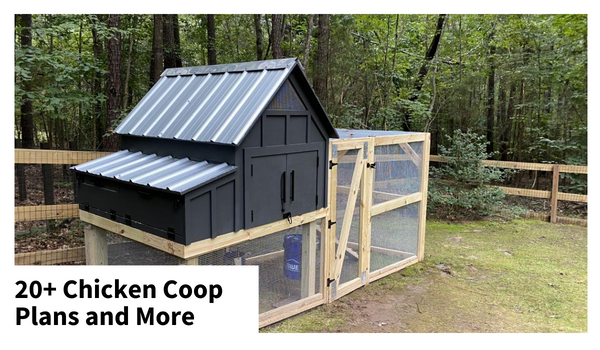 If you're considering raising your own chickens and dreaming of farm fresh eggs, we are here to help you on your journey!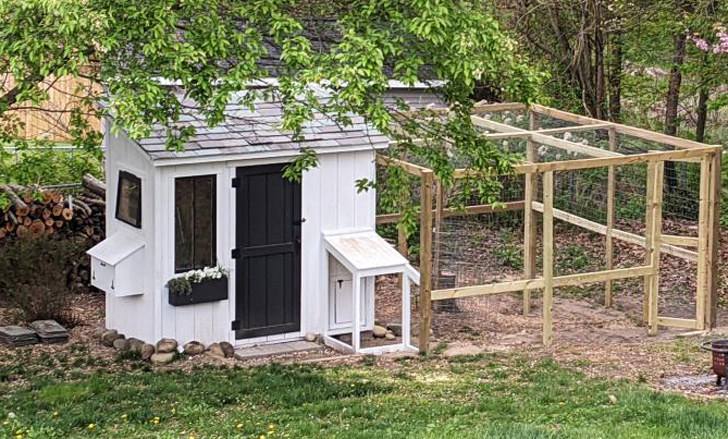 This shed style coop includes windows, a door and a nesting box! The shed roof design allows ample head room to walk in collect eggs, and clean! A chicken run is added out the side for more room to roam.
Photo by Whitney Builds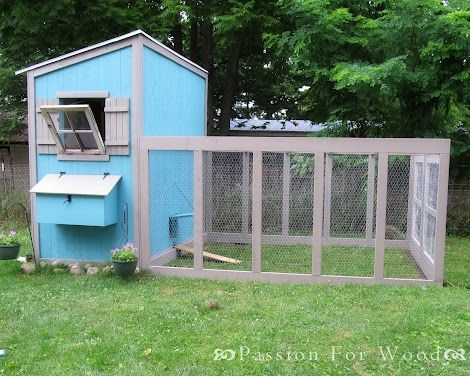 If you don't have the option to let the hens free range, a run is a great option! Give the girls more space, and add a run to any coop, easily and affordably. This plan is beginner friendly and easy to modify for any size!
Photo by Passion for Wood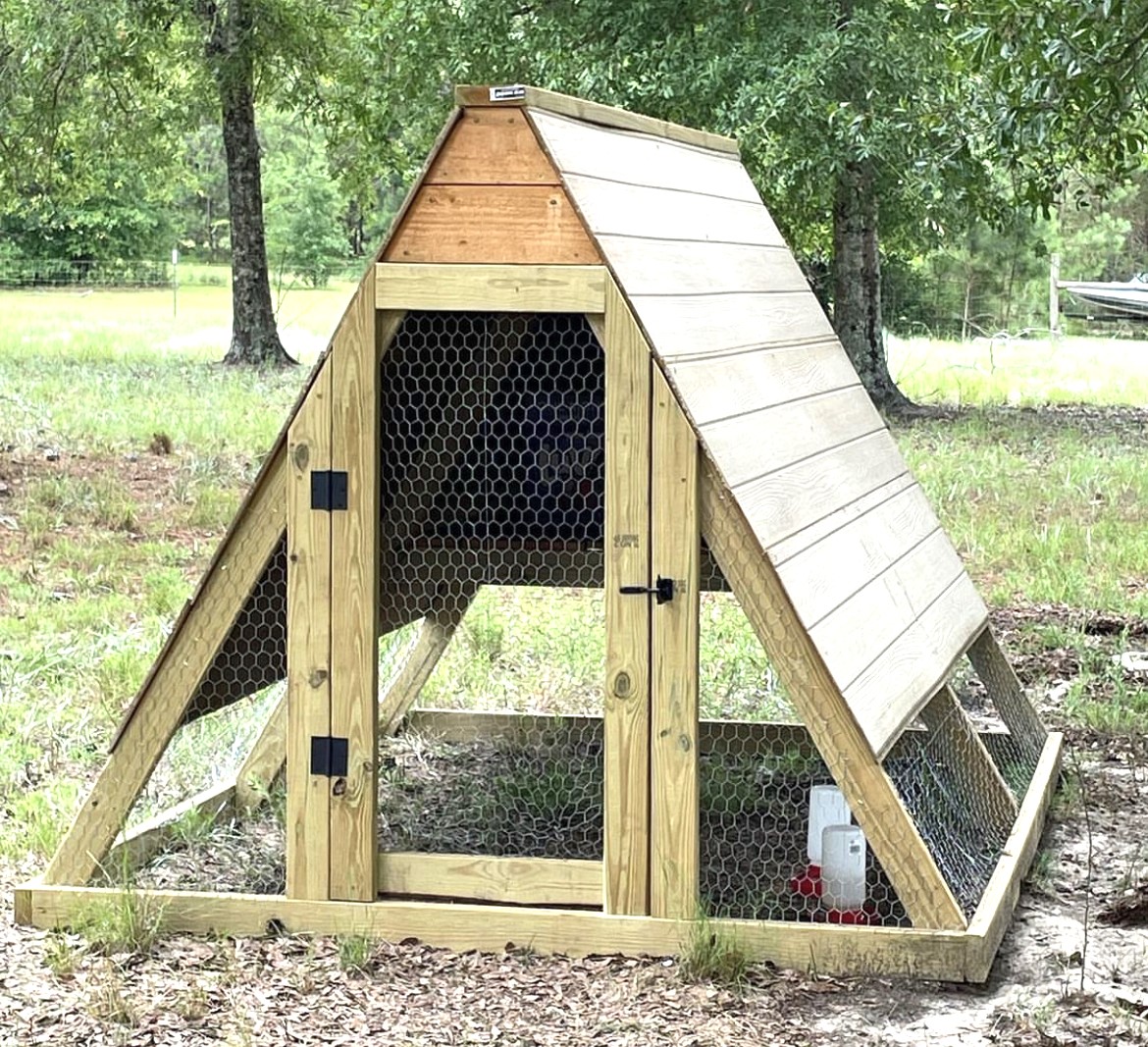 Almost a decade ago, I built my first A Frame Chicken Coop.  And while that coop is still being used today, over the years of using it, I've found ways to improve it. This updated design is water tight at the top with fixed sides.  
Photo by Fruit of Refuge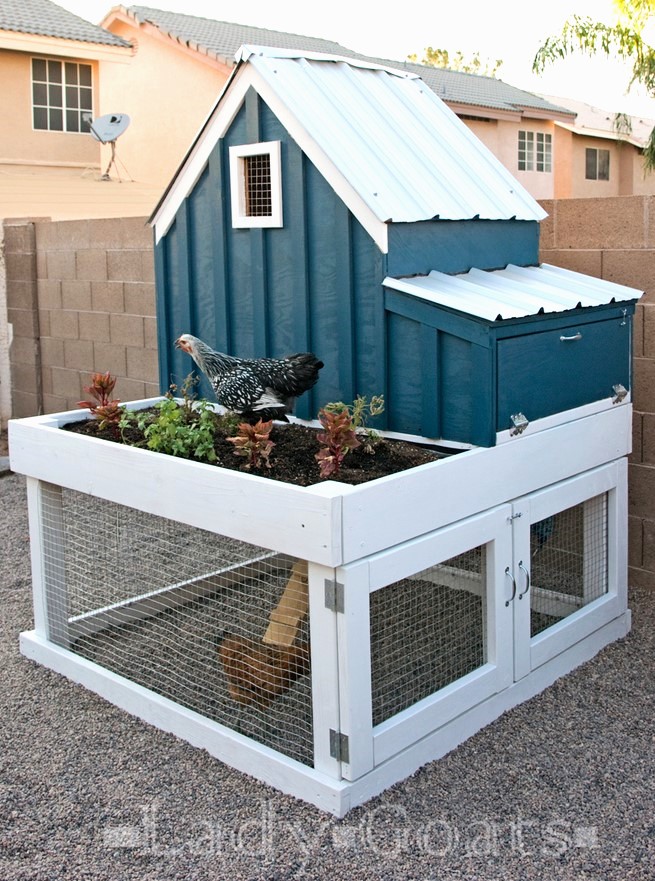 A coop that is compact and cute, but still functional! This coop design includes a clean out tray and nesting box. We added even more function with the garden box! Plant some fresh greens for your girls to snack on. 
Built and shared by Lady Goats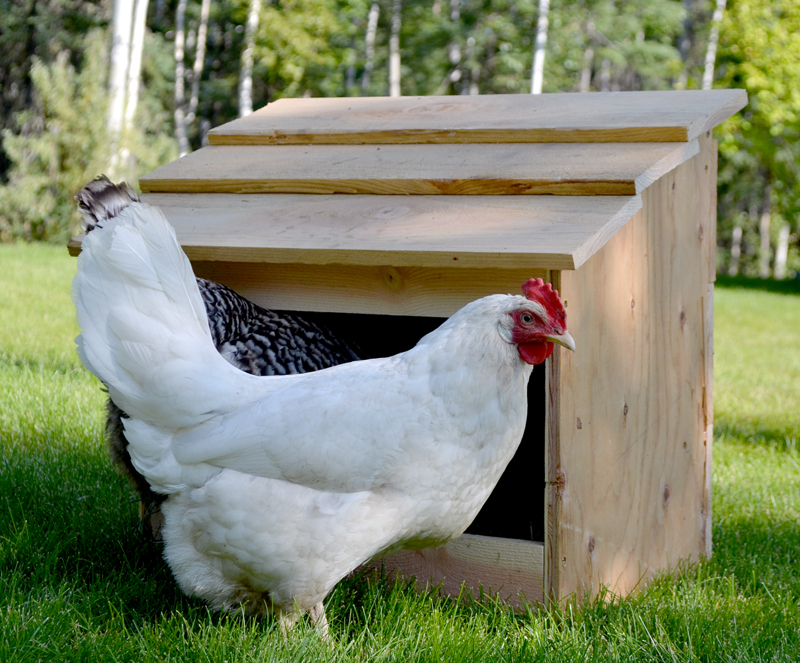 The hens need a place to lay, build a nesting box and enjoy fresh eggs! I modified the original plan because when I built my nesting box, I was pulling from my scraps. You can do the same, but if you are buying new boards, I wanted to minimize the number of new boards. This is an easy plan to modifify and make longer or add a divider.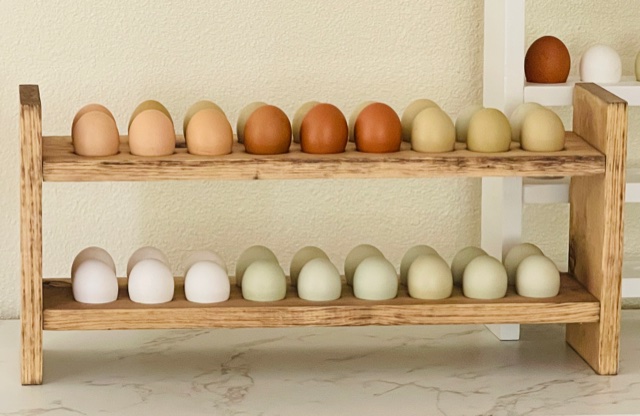 Where to store all those eggs? Build one or mulitple egg storage stands. This countertop storage option is a beautiful way to display and store farm fresh eggs! An easy DIY project, that includes plans for a taller narrower version too.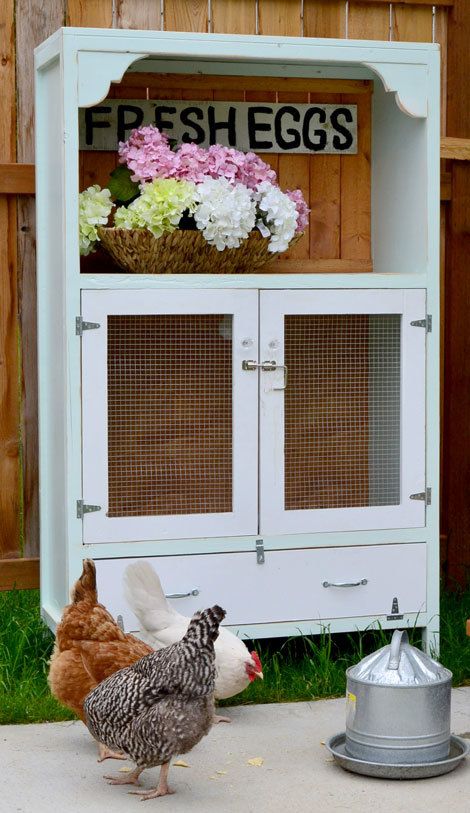 Chicks need a nice place to develop, stay warm and grow! I designed this little brooding cabinet for easy clean up and access to the chicks. Use it for other furry friends when the chicks grow out of it!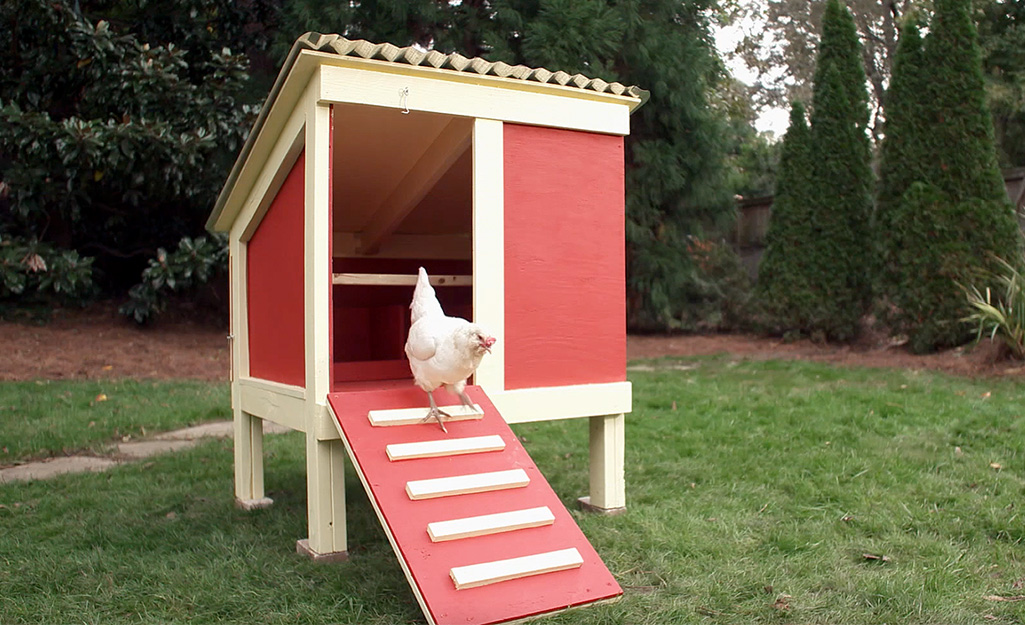 This small chicken coop will work well for 3-4 chickens. You will need to add some elements to keep the free ranging chickens safe from predators.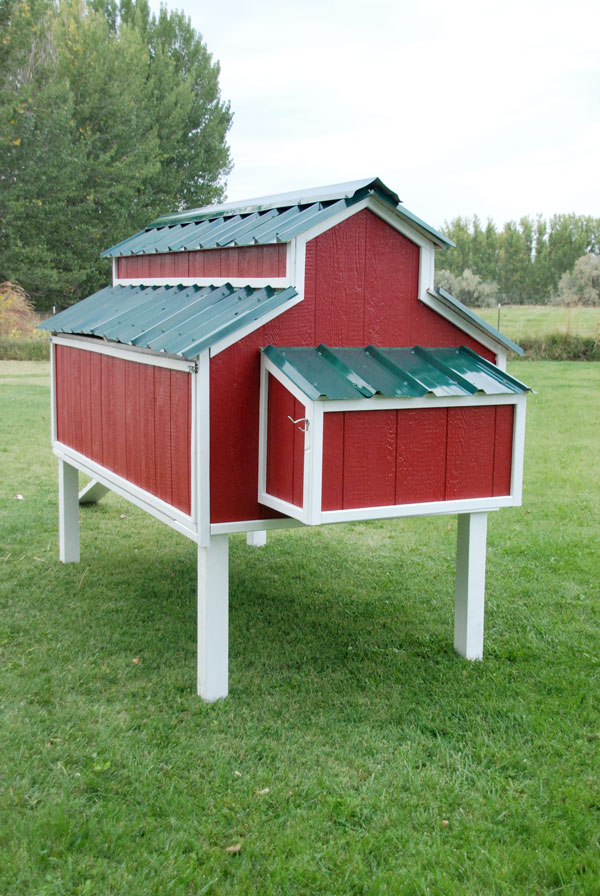 Another Home Depot plan that is free! If you want a barn style look for your yard, this is it! 
Photo by The Creative Mom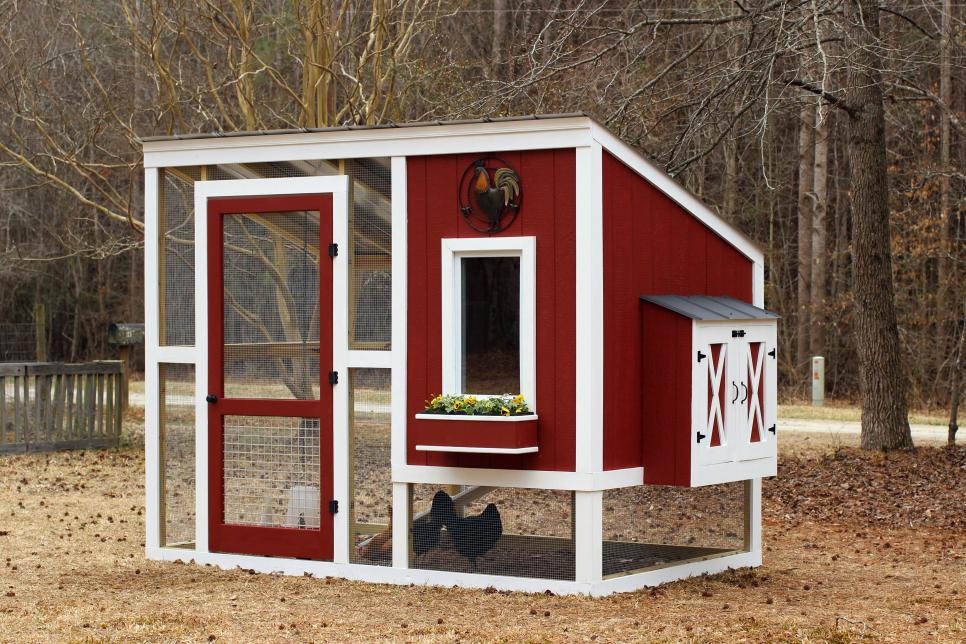 An HGTV plan this custom coop is super cute and with the little window planter box and modern style. The run is incorporated right into the design, also the exterior hatch allows for easy retrieval of eggs!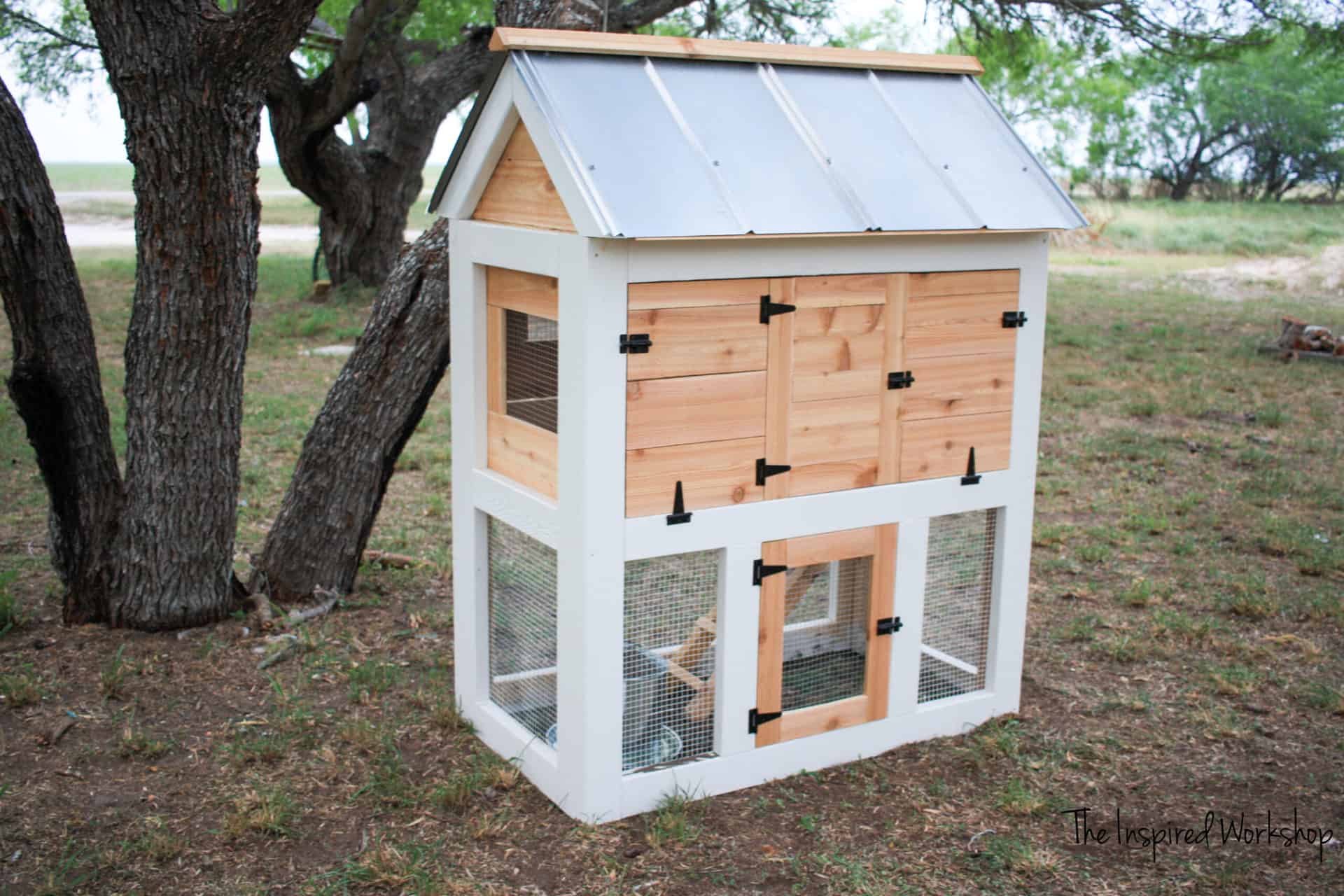 As chicken owners things are always changing. From the time they are chicks, to ending up with a rooster or 2... Sometimes you have to be flexible about housing. This small coop can be that, at  every stage, for your flock!
Photo by The Inspired Workshop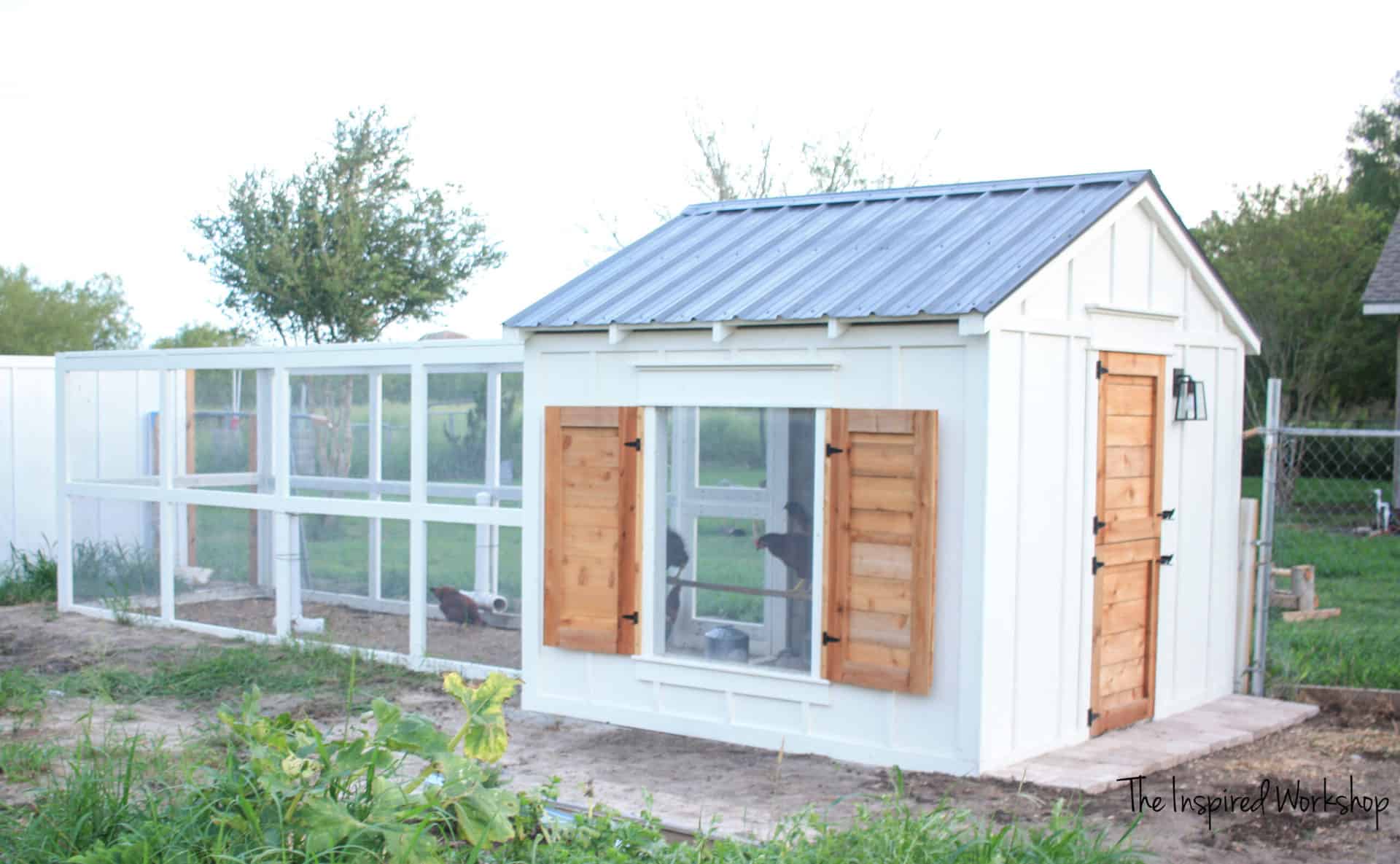 Perfect for a larger yard and oh so pretty! Another fantastic plan by The Inspired Workshop! I adore the split door and shutters to add the right amount of charm. This is everything you need in one fell swoop!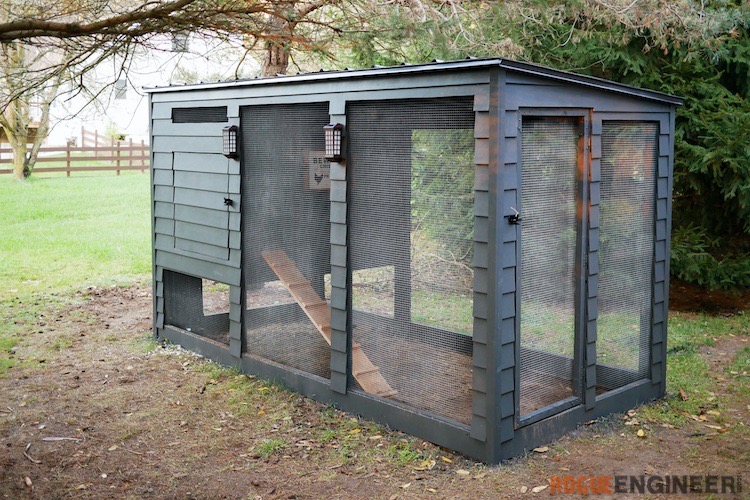 Man that is one stylish coop! The covered run is ideal for raining or snowy areas, while having the enclosure for sleeping and laying. The modern clean lines on this chicken coop will look great in any yard!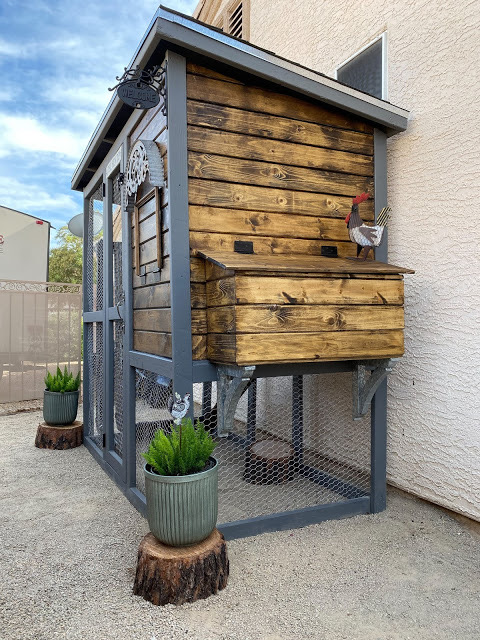 Who else loves the idea of a "chicken condo"?! Such a stellar design for a side yard and it looks beautiful too!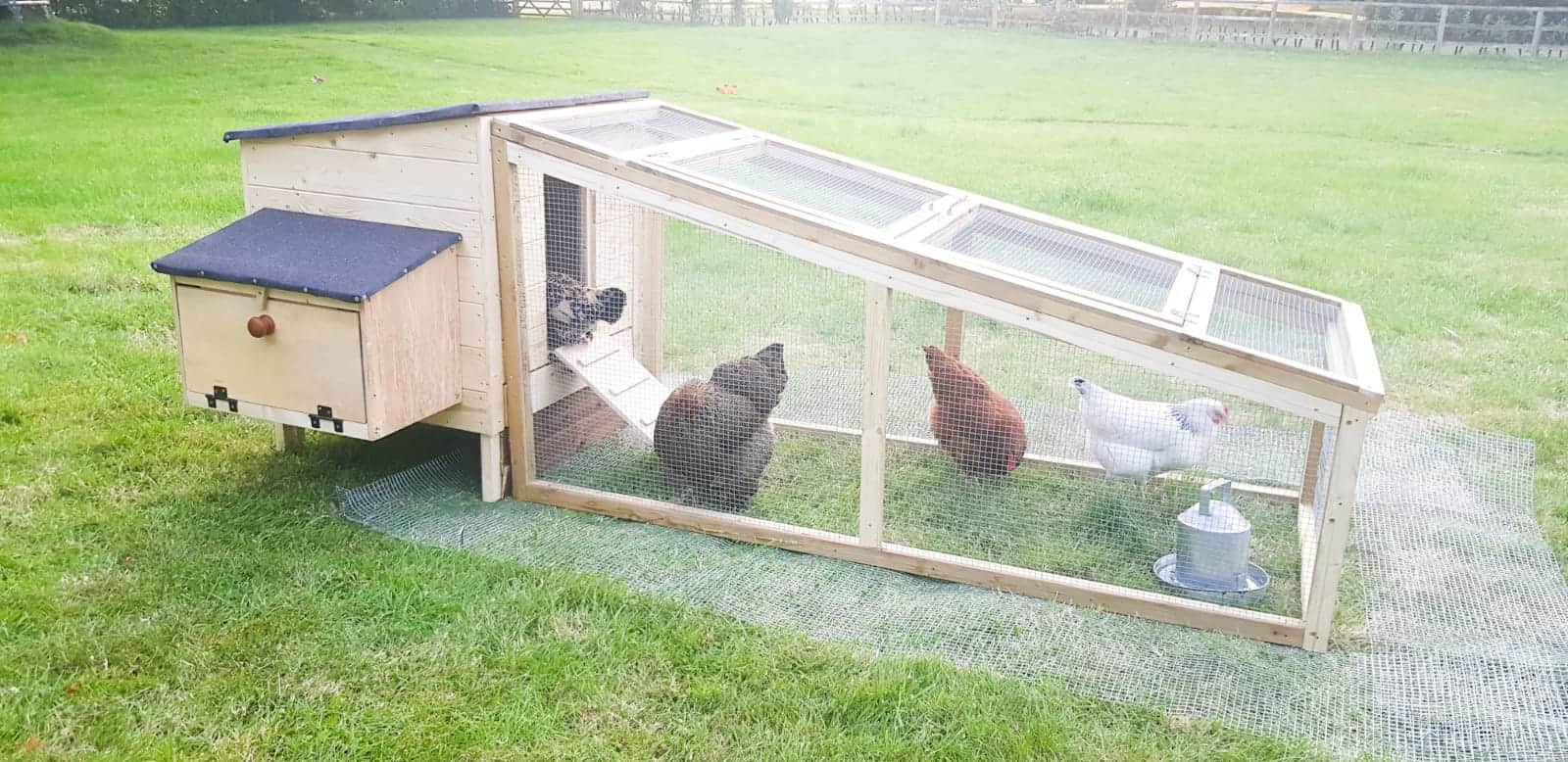 This sloped coop design works well for a few chickens. Keep in mind not all chickens are the same. Some are smaller in size, so something like this may be ideal for your set up. Another benefit is that it can be moved around the yard.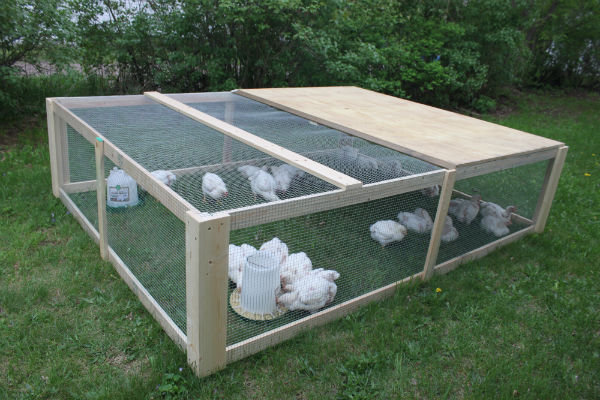 For meat chickens that are not a permanent fixture in the yard, this set up is genius. It is light enoghh to move around to fresh grass as much as needed!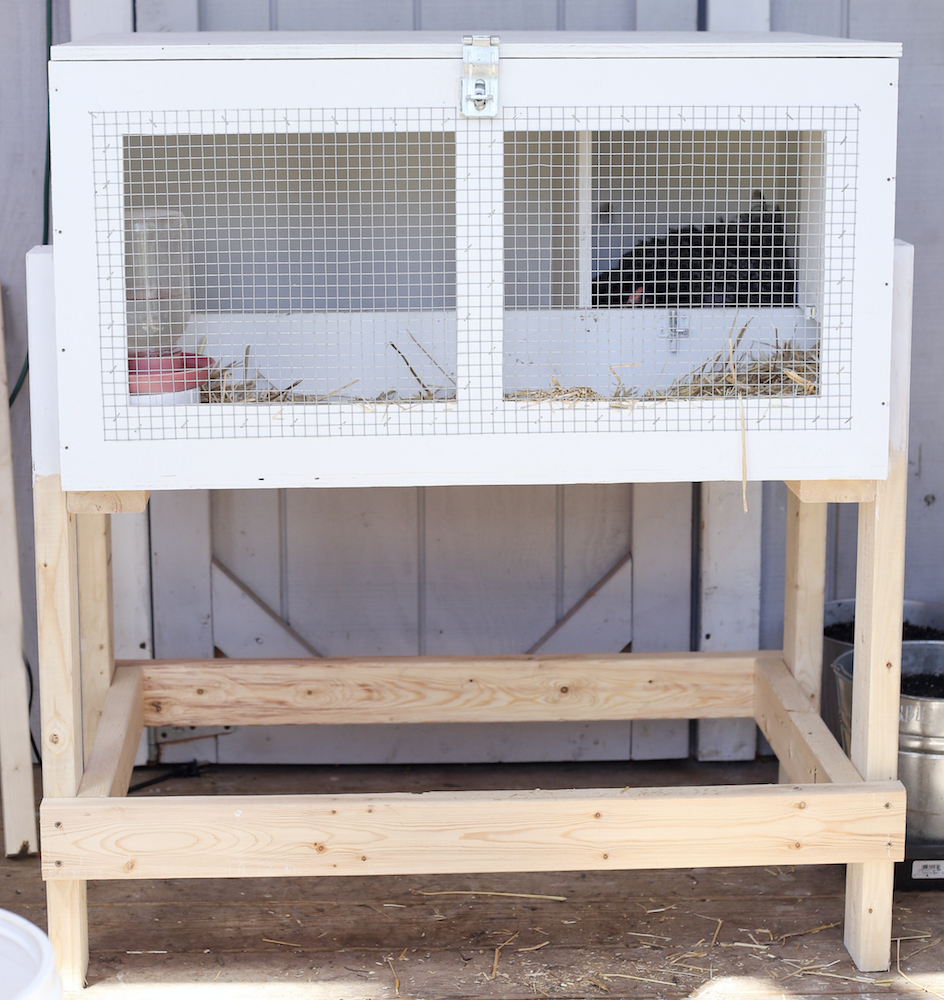 Broody hens need a place of their own for a while while they sit. This simple plan is a great addition for your set up if you plan to hatch baby chicks!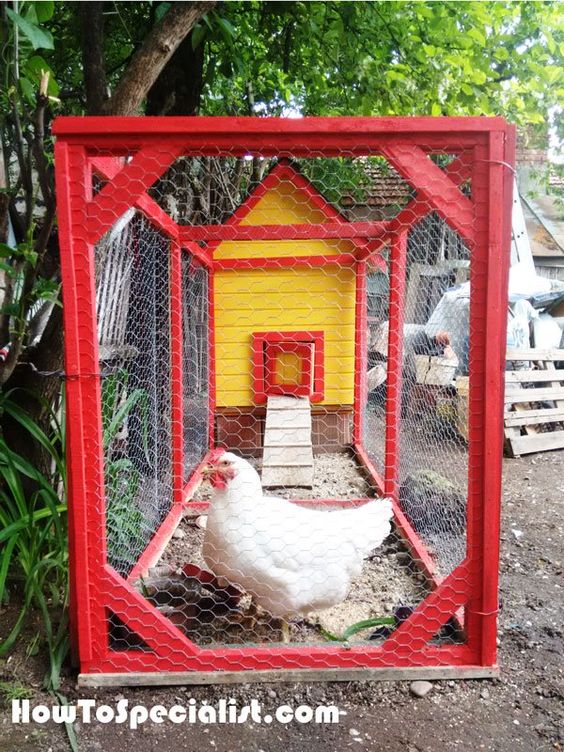 Can chickens survive in cold climates? YES! It might mean that some extra work may be involved in building a coop. Check out this insulated coop and be sure to research for your region for what is needed to keep your flock safe and warm.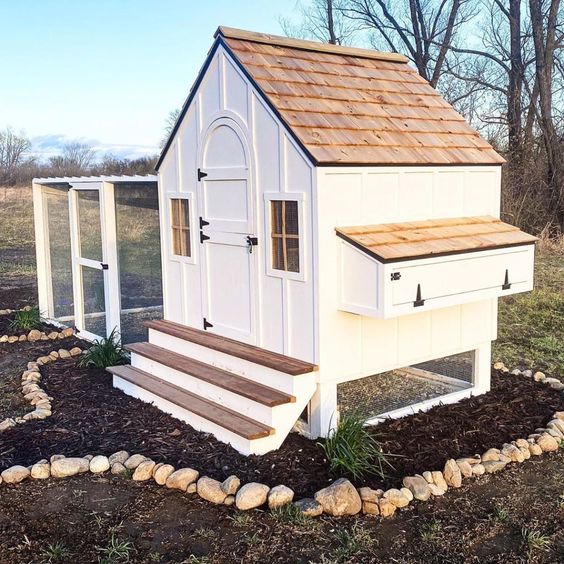 A huge part of having chickens is enjoying them. Having a gorgeous coop will make your visits with the girls even better!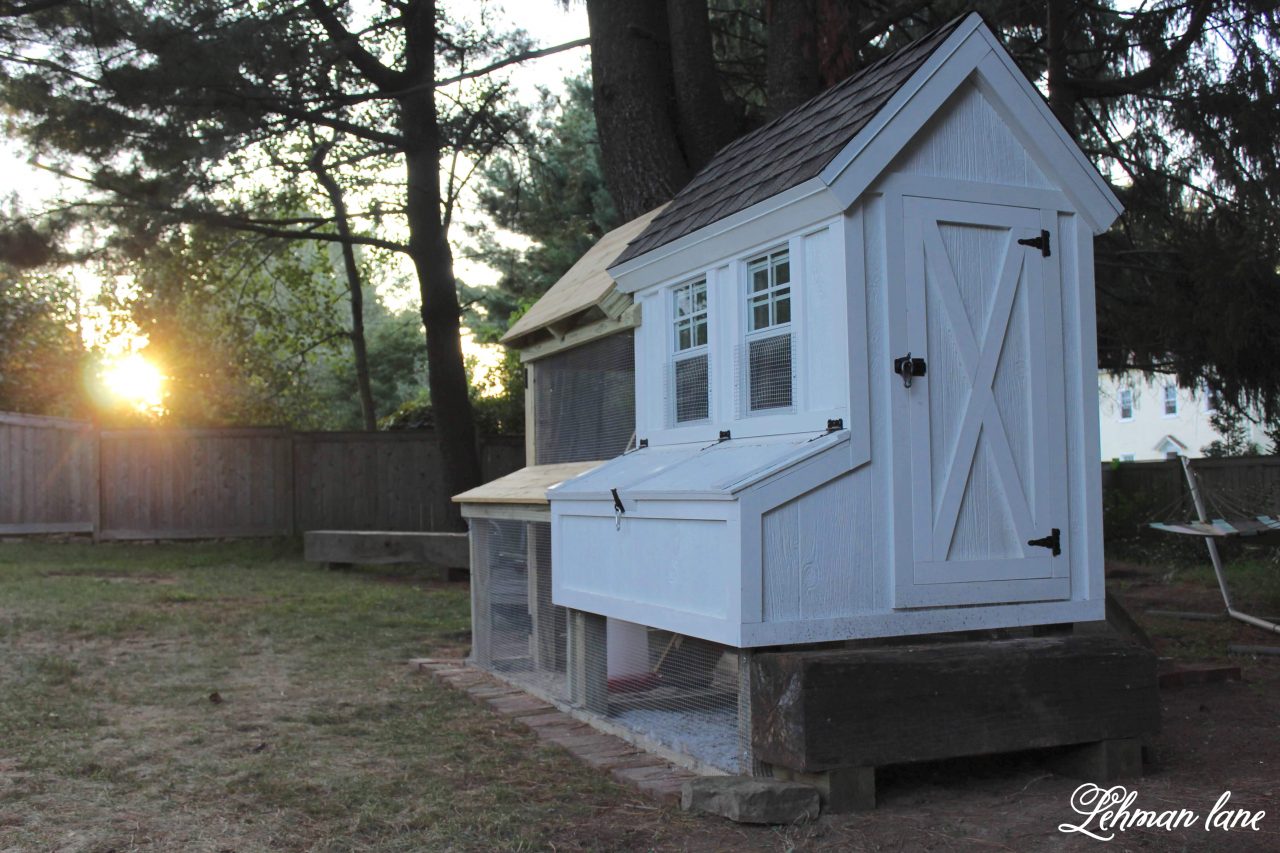 Sized for 6-8 chickens, If you're looking for a medium sized plan for a farmhouse style coop, this is it. 
Chicken coops are an investment, so you may consider purchasing plans as well, so here are a couple of options if you go that route!