I have been building floating shelves for ten years.  I've built floating shelves all different ways - this is my very BEST floating shelf tutorial.
It's easy to build, even for beginners, and uses only a drill and a brad nailer (no pocket holes).  You can build and finish it on your workbench - and installing the floating shelves is easy too!  Step by step plans with diagrams and materials lists.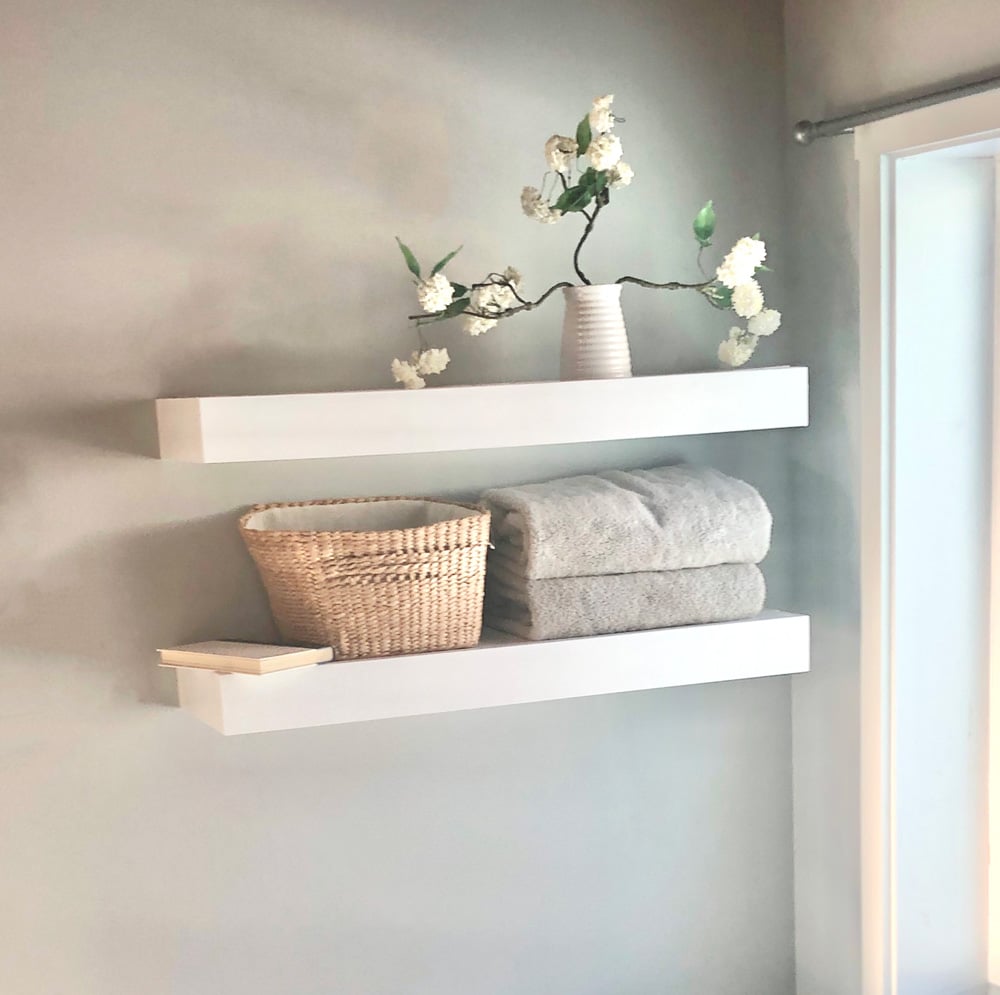 Dimensions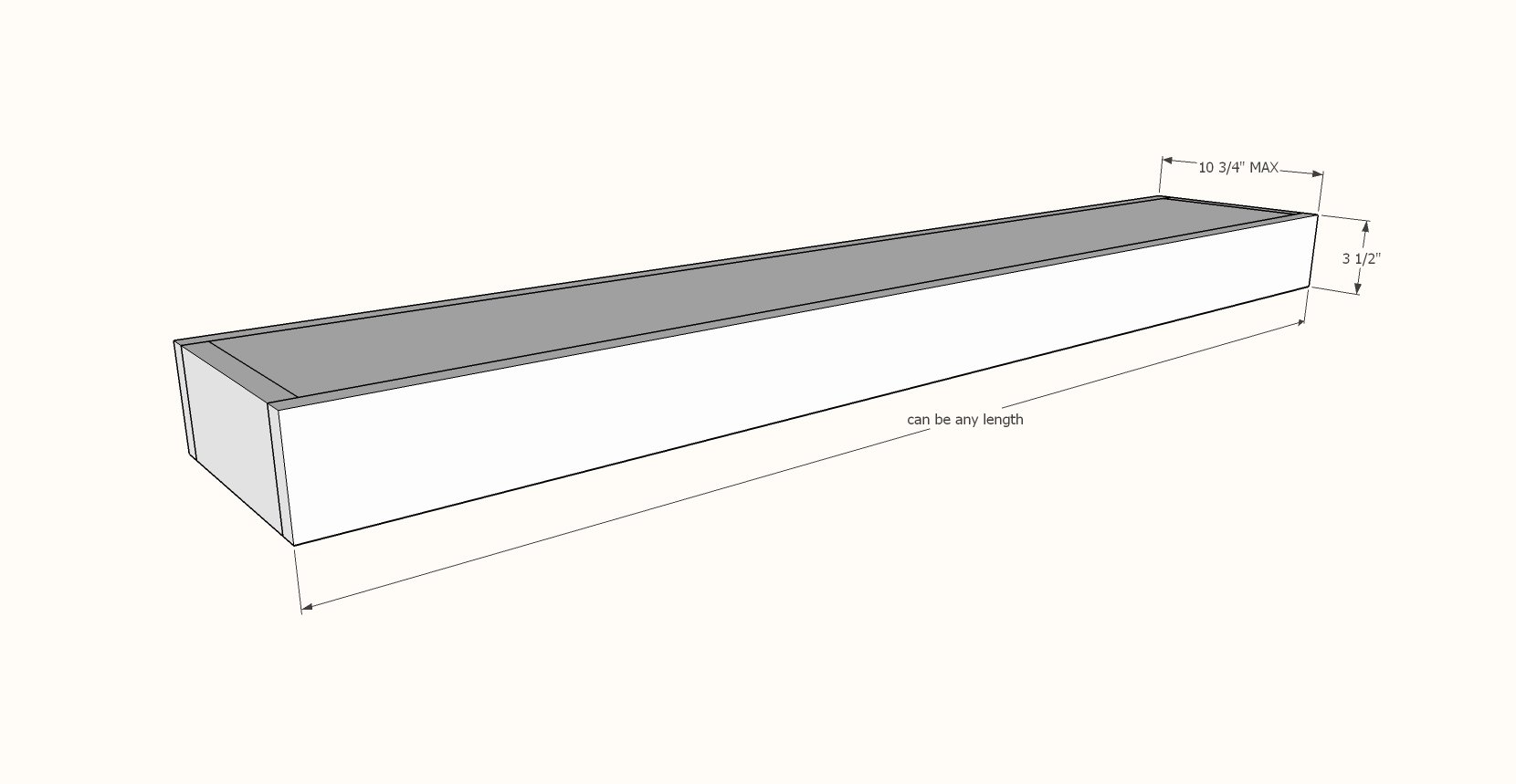 Floating shelves can be made to any length. We recommend between a 1x4 and 1x10 for the shelf tops, depending on the desired depth of the shelf.
Preparation
Shopping List
1x4, 1x6, 1x8 or 1x10 shelf top board in desired length of shelf, minus 1-1/2"
1x4 long enough to go all the way around your 1x shelf top board
2x3 or 2x4 - inside support pieces
1/4" plywood, same size as your shelf top board
#8 2-1/2" to 3" long self tapping wood screws (like these from Home Depot)
3/4" and 1-1/4" brad nails 
Instructions
We apologize if there was an error in this plan. Please help us out and report any errors here.