As an Ana White newbie I was excited (to say the least!) about my first real project.
It was also my proving ground. My Hubby said that if this went well, I could feel free to build an office desk... pergola... coffers in the dining room... whatever! He was floored and impressed beyond words!
I have included a before picture of our entryway and also a view from our front door, so that you can see how much of a presence this has in a room. I love it absolutely!
I made mine a bit deeper in the seat (about 20") because my husband has size 15 shoes that needed to be hidden. I also added a shelf for more shoes (which was easy and also where I tried out my new Kreg Jig). That tool is pretty darn sweet!
I decided to use hefty planks for the seats as well and reinforced them with a bit beefier legs, as my husband and his family are all nearly 7 feet tall. (just in case - you know!)
Mine is a bit shorter in length than Ana's... but all in all pretty similar. These pictures don't show all the holes filled in yet (as I ran out of putty) but that will be done next week. It looks pretty polished where I have filled them in though - paint is a wonder at hiding things.
My tearful thanks to Ana for making this seem so completely "do-able" for a woman! I was feeling pretty low before building this - but I have to say that working with wood is a REAL confidence booster and it feels so satisfying when you see the finished result. The JIG is a bit intimidating till you get used to it - but then it's so cool! Love it!
I started this on a Sunday night and finished on a Wednesday night.
I will be building again very, very soon!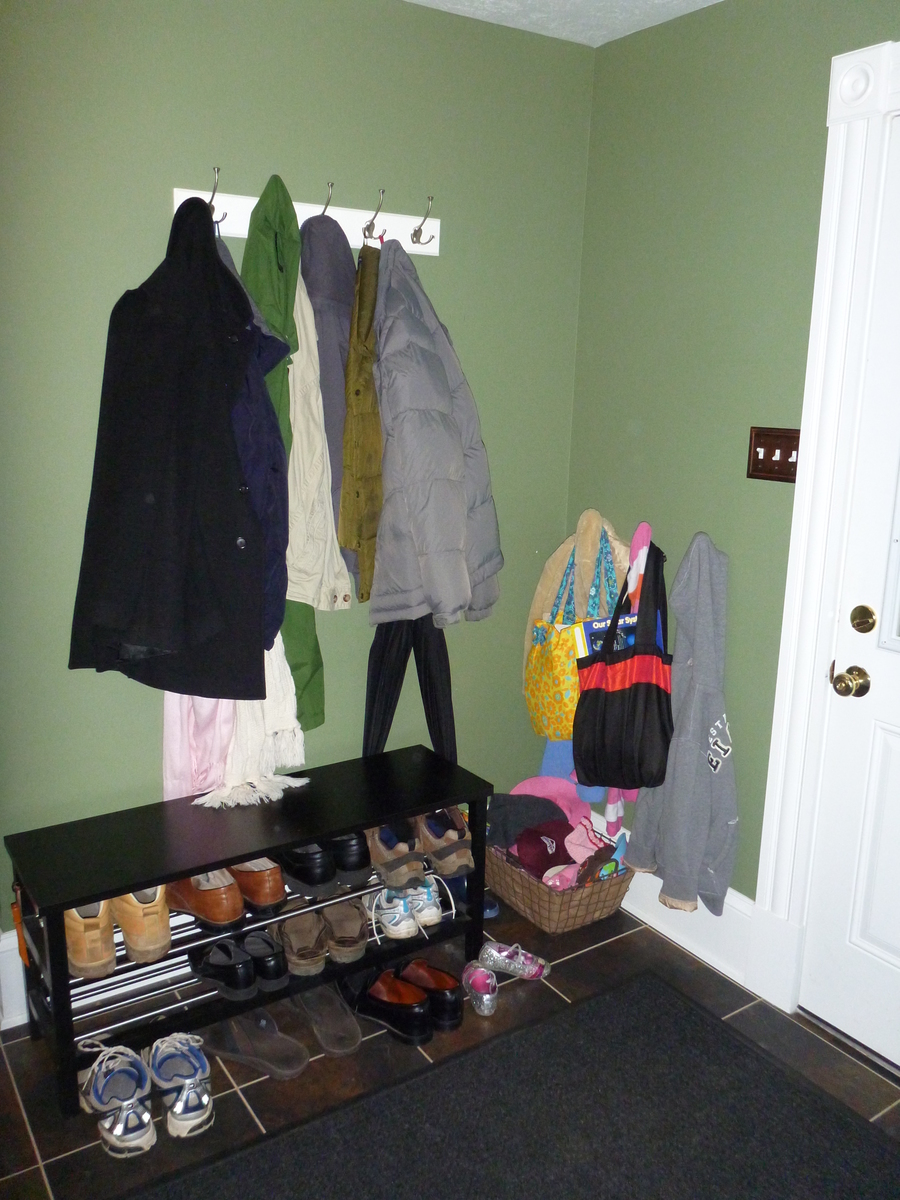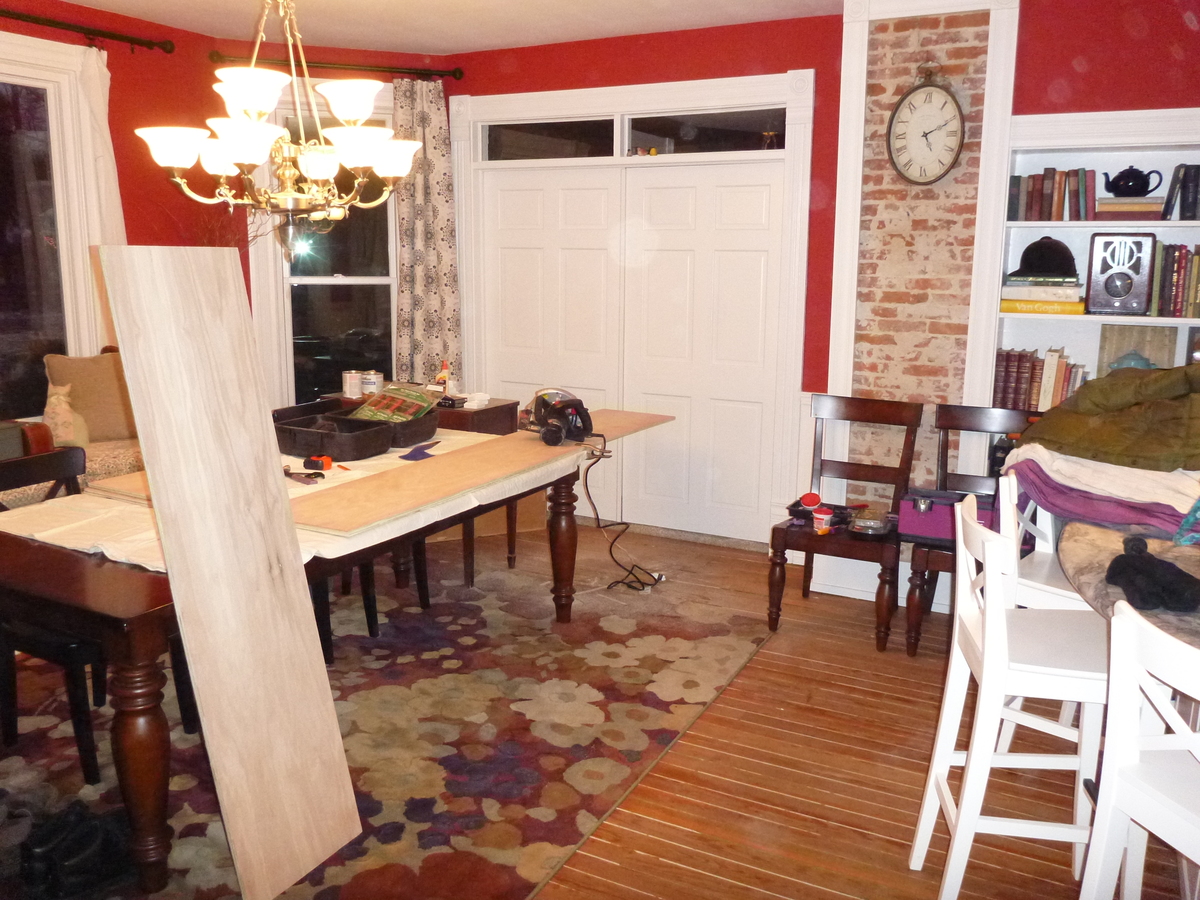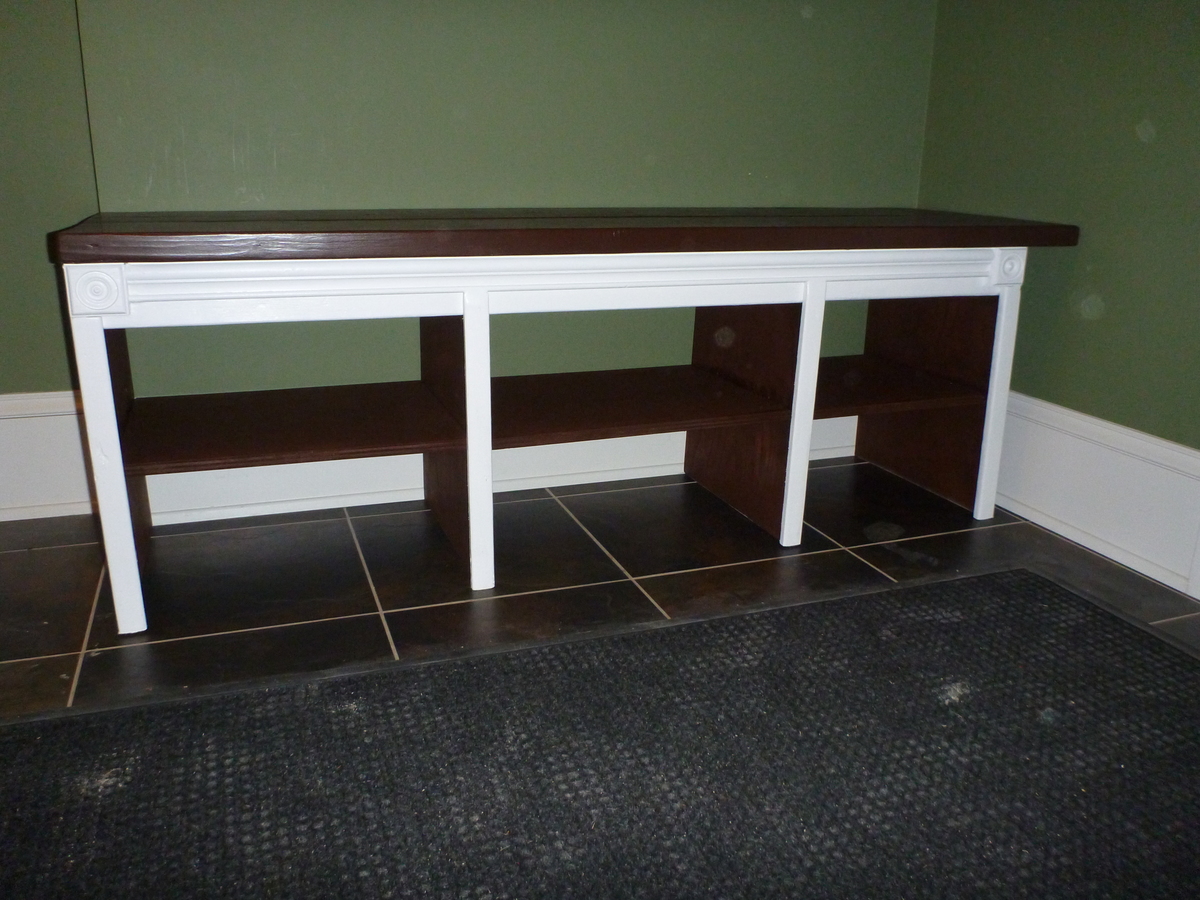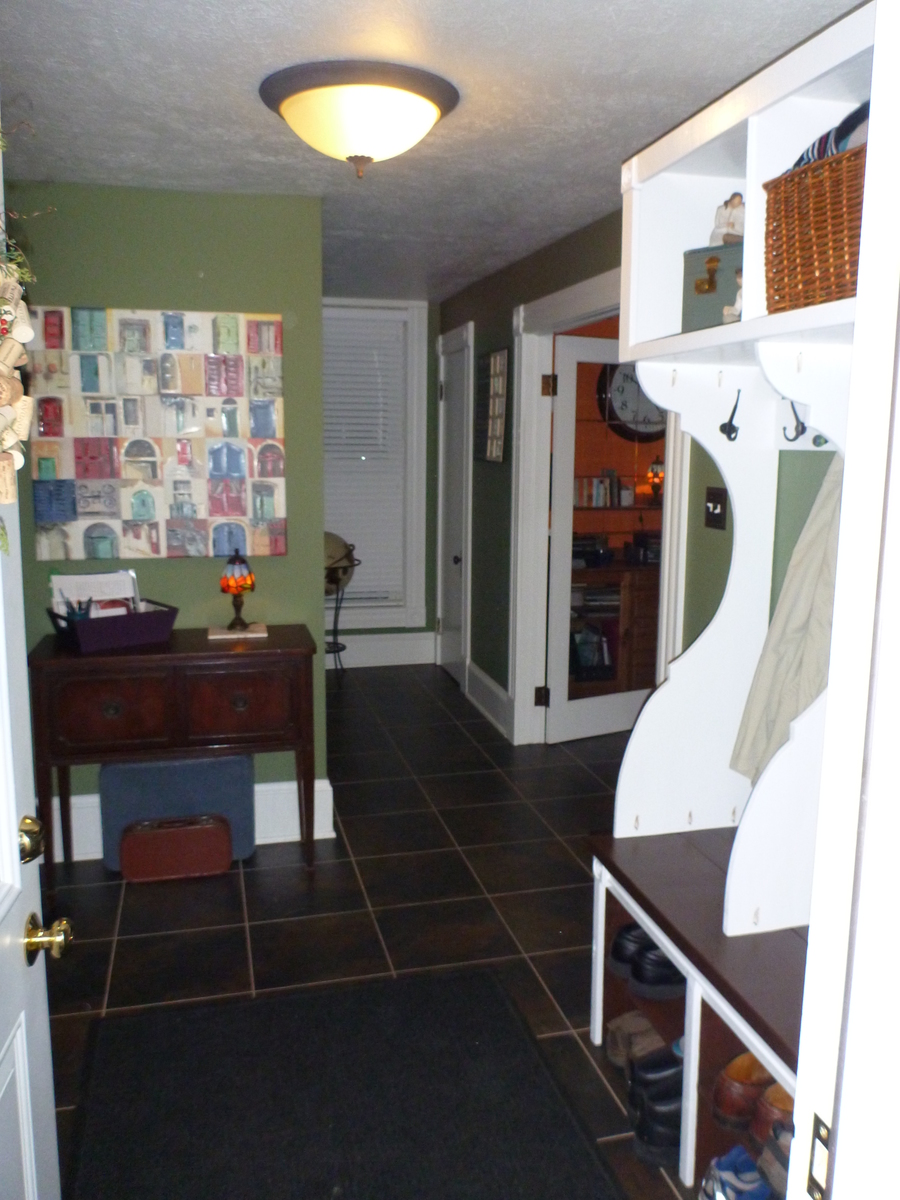 Estimated Cost
280 (bought the small and large Kreg Jig :)
Estimated Time Investment
Week Long Project (20 Hours or More)
Finish Used
Minwax stain and varnish for the seat. Three coats of clear varnish so that there is some "wipeability". White semi-gloss all over elsewhere (for easy cleanup). I opted for dark wood where the shoes would go to (hopefully) show less dirt!
Recommended Skill Level
Beginner