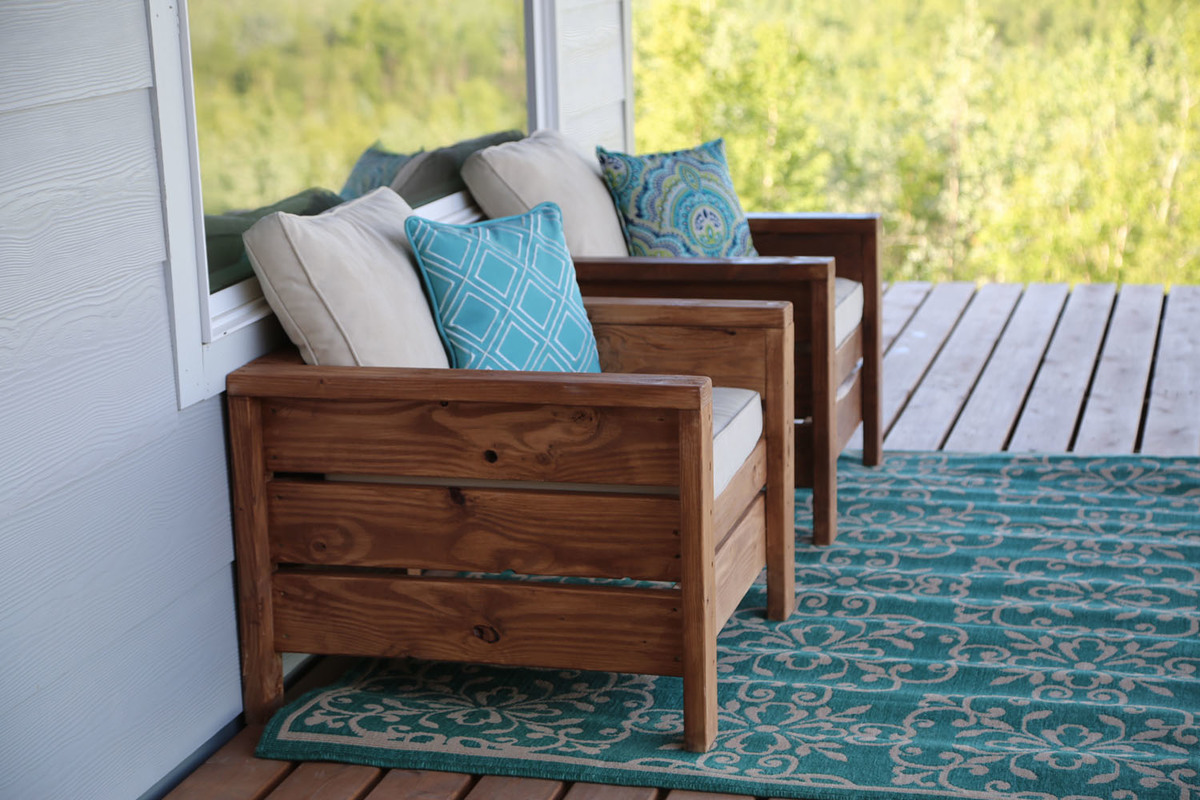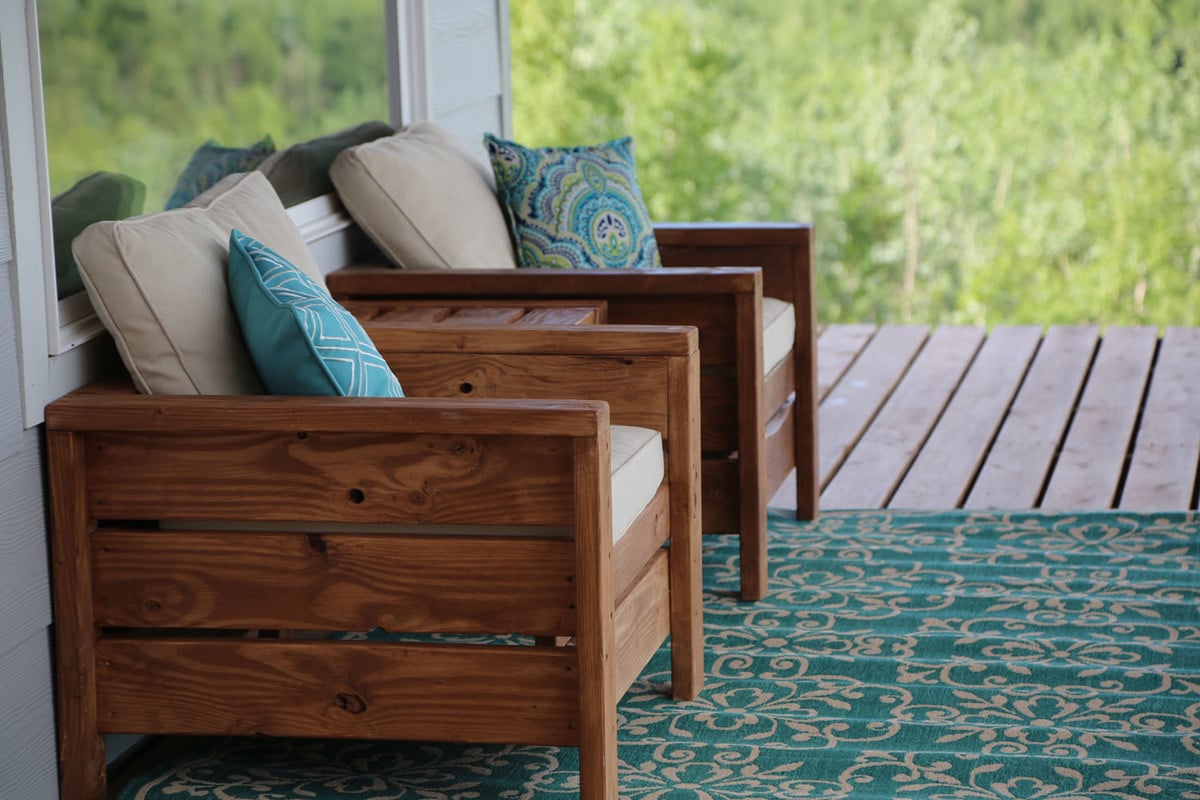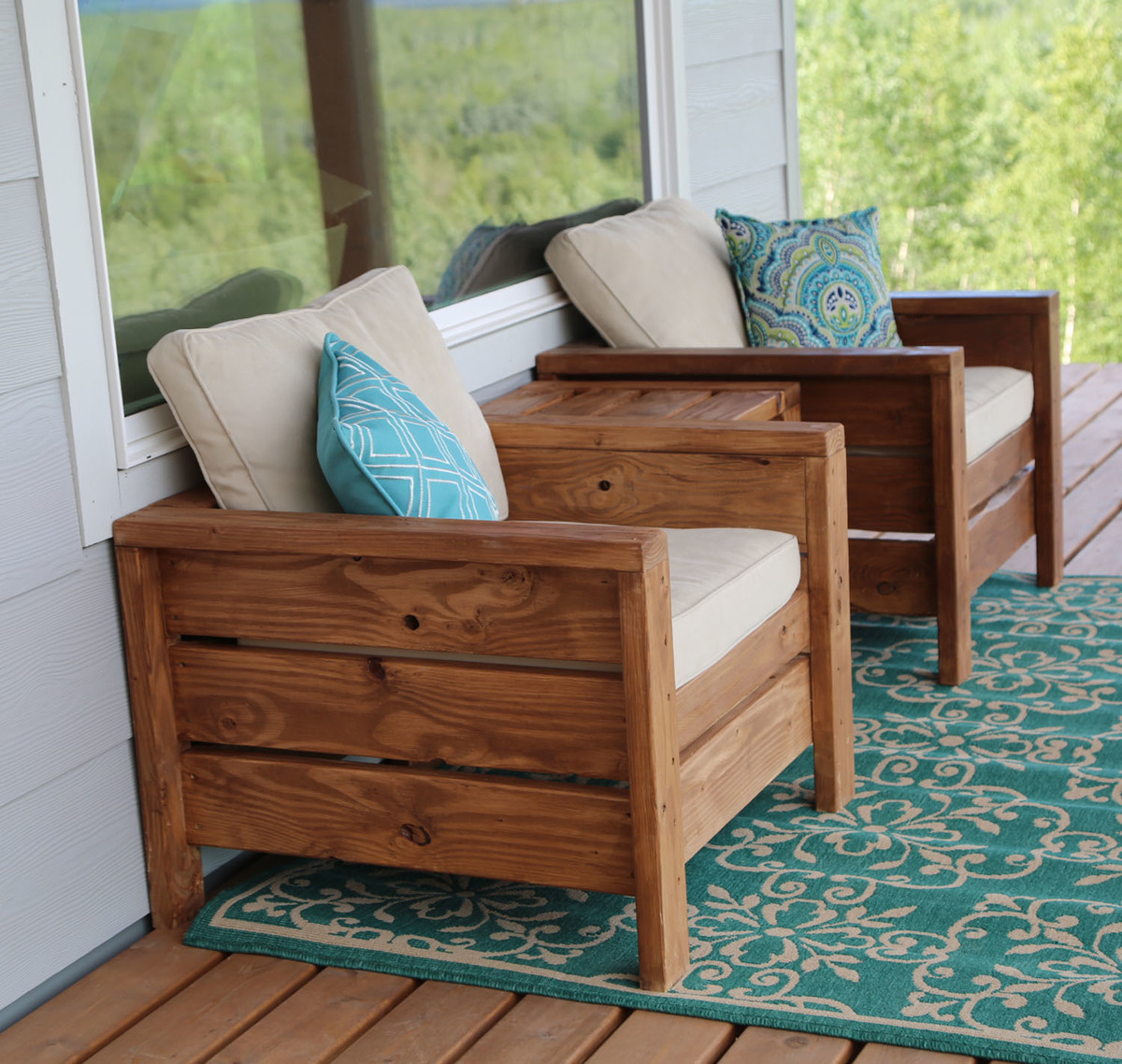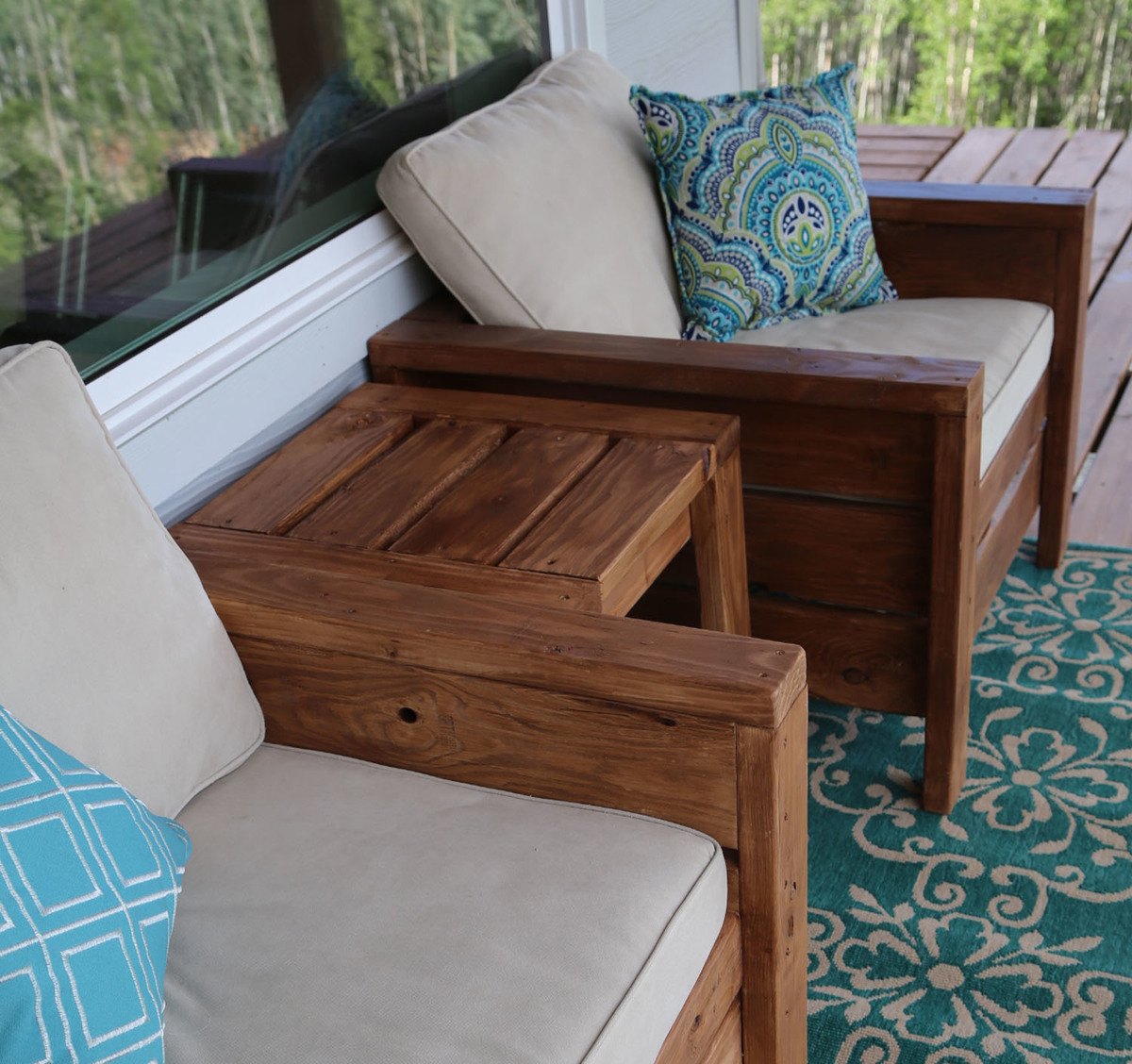 About Project
Easy to build, sturdy modern outdoor chairs for deck or patio - free plans by Ana-White.com
Dimensions
Dimensions shown above
Preparation
Cut List
CUT LIST PER ONE CHAIR
DESIGNED TO FIT 25" x 25" CUSHION
4 - 2x4 @ 22-1/4" - Legs
6 - 2x6 @ 28-1/2" - Side Slats
2 - 2x4 @ 31-1/2" - Arm Rests
4 - 2x6 @ 25" - Front and Back Slats
2 - 2x4 @ 25" - Front Top Slat and Back Top
2 - 2x2 @ 25-1/2" - Inside Cleat
5 - 2x4 @ 25" - Seat Slats (can get away with just 4)
Cutting Instructions
This chair was designed to fit a 25" x 25" seat cushion.  If different sized cushions are used, adjust plans accordingly.
Instructions
Step 1
Use 2- 2-3/4" or longer screws and exterior wood glue to attach legs to the longer 2x6 boards, with 3/4" spacing in between.  I used two screws per joint.
Step 2
Attach top with glue and 2-3/4" screws.
Step 3
Attach front and back slats to arms to create the frame of the chair.
Step 4
Attach back top piece with screws and glue.
Step 5
Step 6
Lay seat slats on cleats and screw down.
Finish Used
I used BEHR premium outdoor finish