We made a 6'ft version of the beginner plans. We initially made the table 1" higher than the plans originally called for so that there'd be more room under the apron but that turned out to be just too high to comfortably dine at, so at the end of the project I shaved off an inch on each of the legs.
Some issues we had with this table is Pine is rather easy to warp and during the staining and poly process 3 of the top boards warped too heavily for the table maintain a fat surface. I ended up buy 3 new 2x6's and doing the sanding staining process all over again. We also modded the plans so have a notch to fit the bottom cross beam in. This was our first wood working project ever it turned out really nice. We used the Dutch oil, Dark Walnut on the pine for anyone interested.
I'm giving a high estimate on both time and money due to mess ups and just being completely and utterly new at this stuff.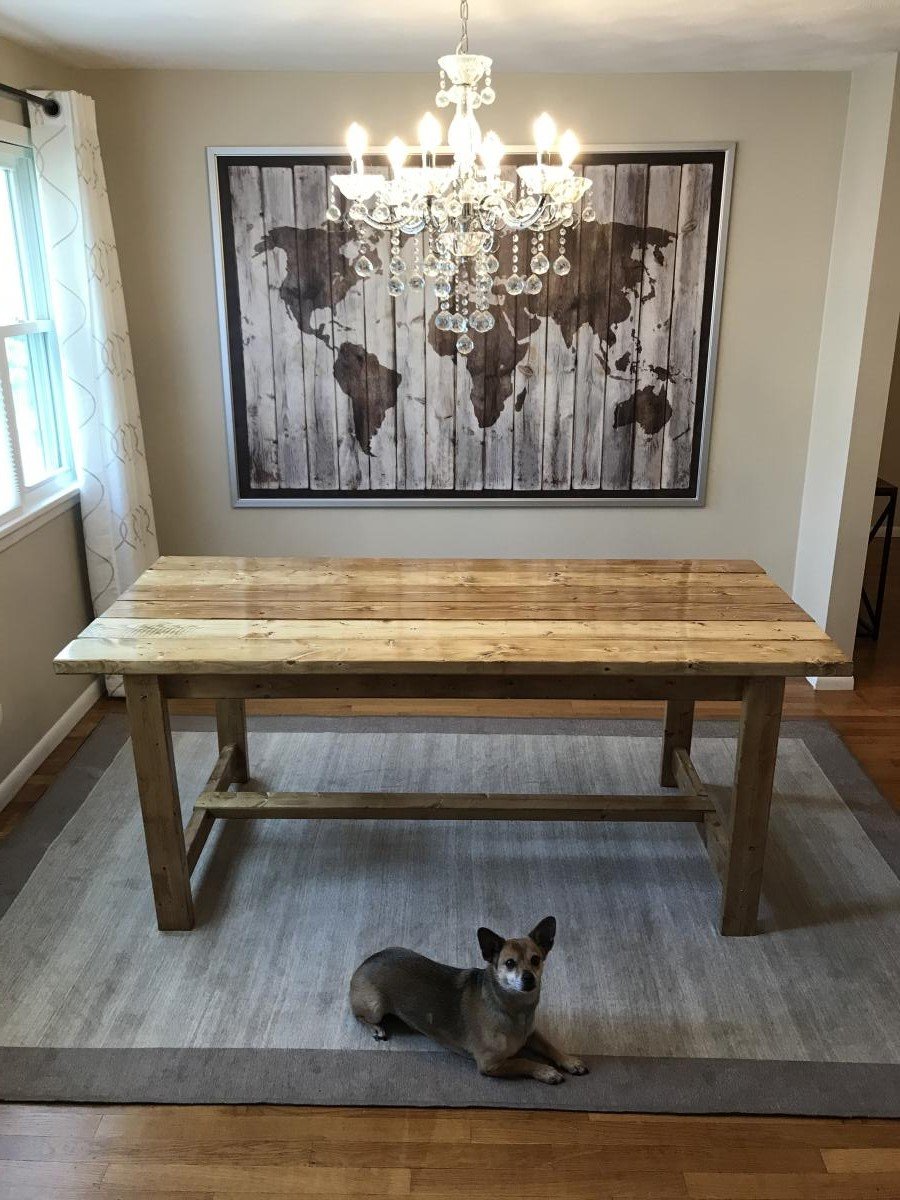 Estimated Time Investment
Week Long Project (20 Hours or More)
Finish Used
Dutch wood oil - Dark Walnut
3 layers of Polyurethane
Recommended Skill Level
Starter Project