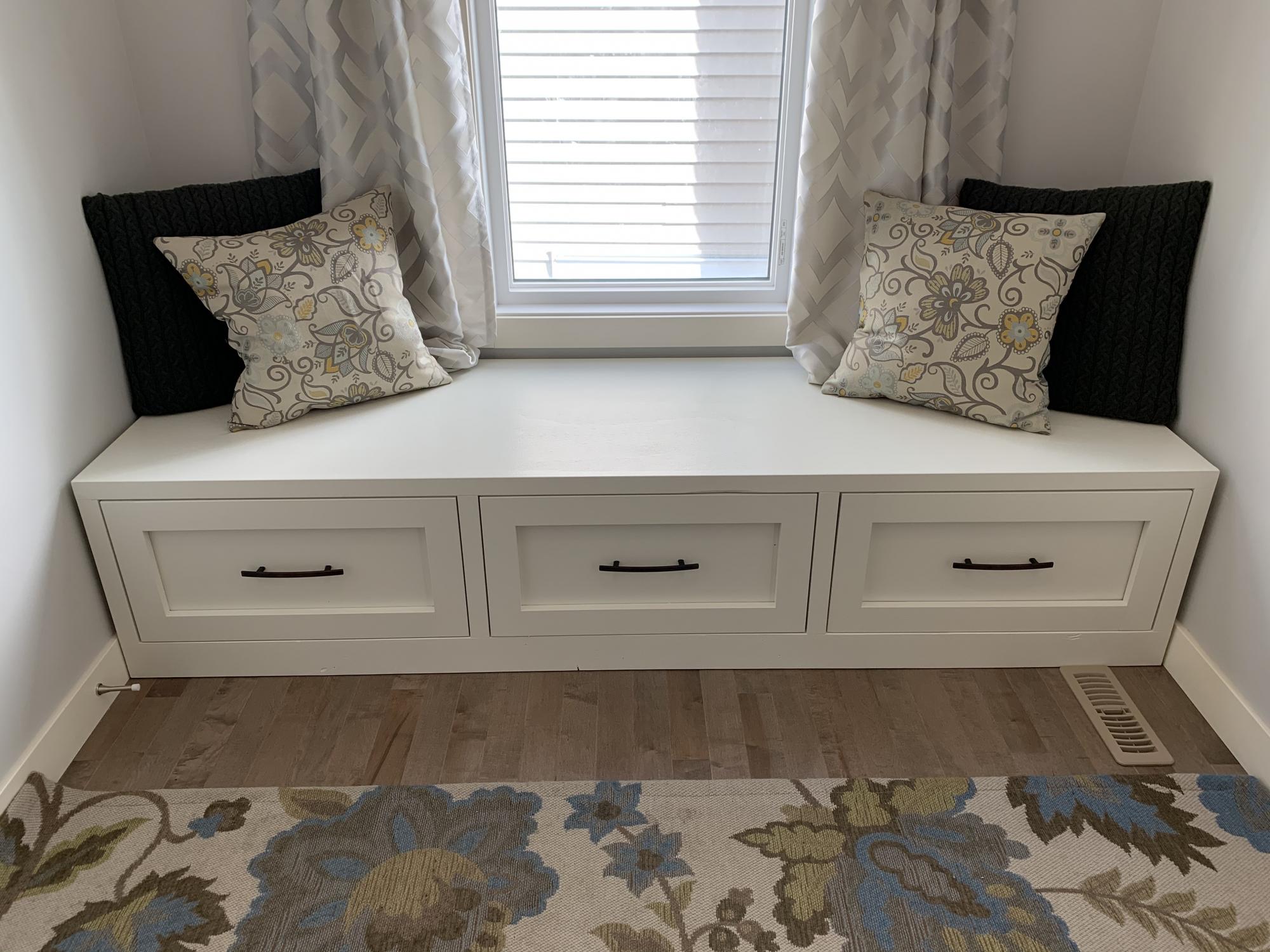 We needed a bench to fill the space in our front entry and provide some storage for seasonal gear. We couldn't find anything to buy that would work for us, so when my wife found these plans, I had to try it! Couldn't be happier with the results. We widened the bench by a foot to 84" to fill the space. Basically, it just made each drawer 4" wider. Everything else was built to plan. The most expensive thing was the soft-close 24" drawer slides (~$100). As soon as you go above that 24" depth, they get pricier! It was also tricky to get the drawers to catch properly on the soft-close mechanisms, but I made sure to take the time to get it right before closing it all in. Now I just open and close the drawers for the pure satisfaction of it! I used premium pine plywood for the top and I find it still doesn't give that smooth finish I like, even after sanding. I think I'll create a new top out of joined knotty pine planks later and just attach it to the top.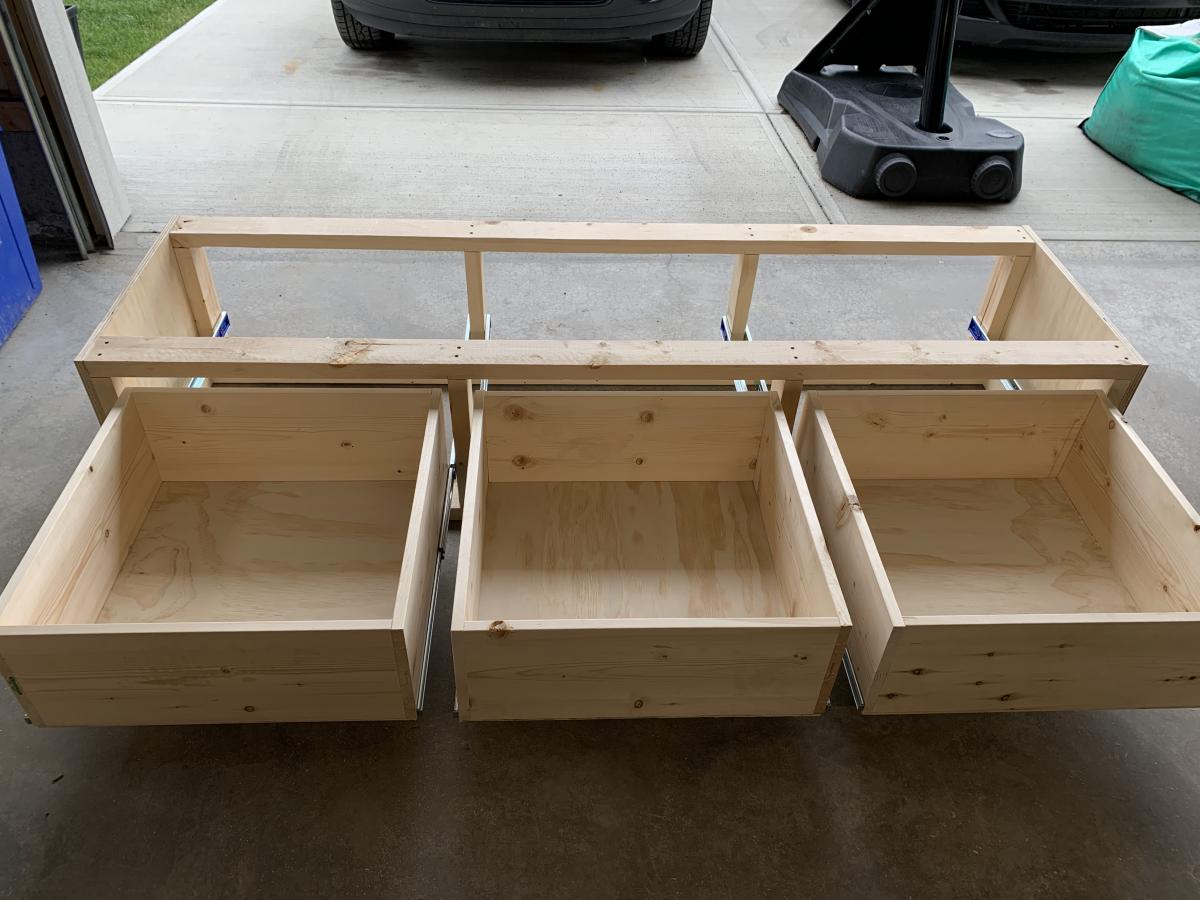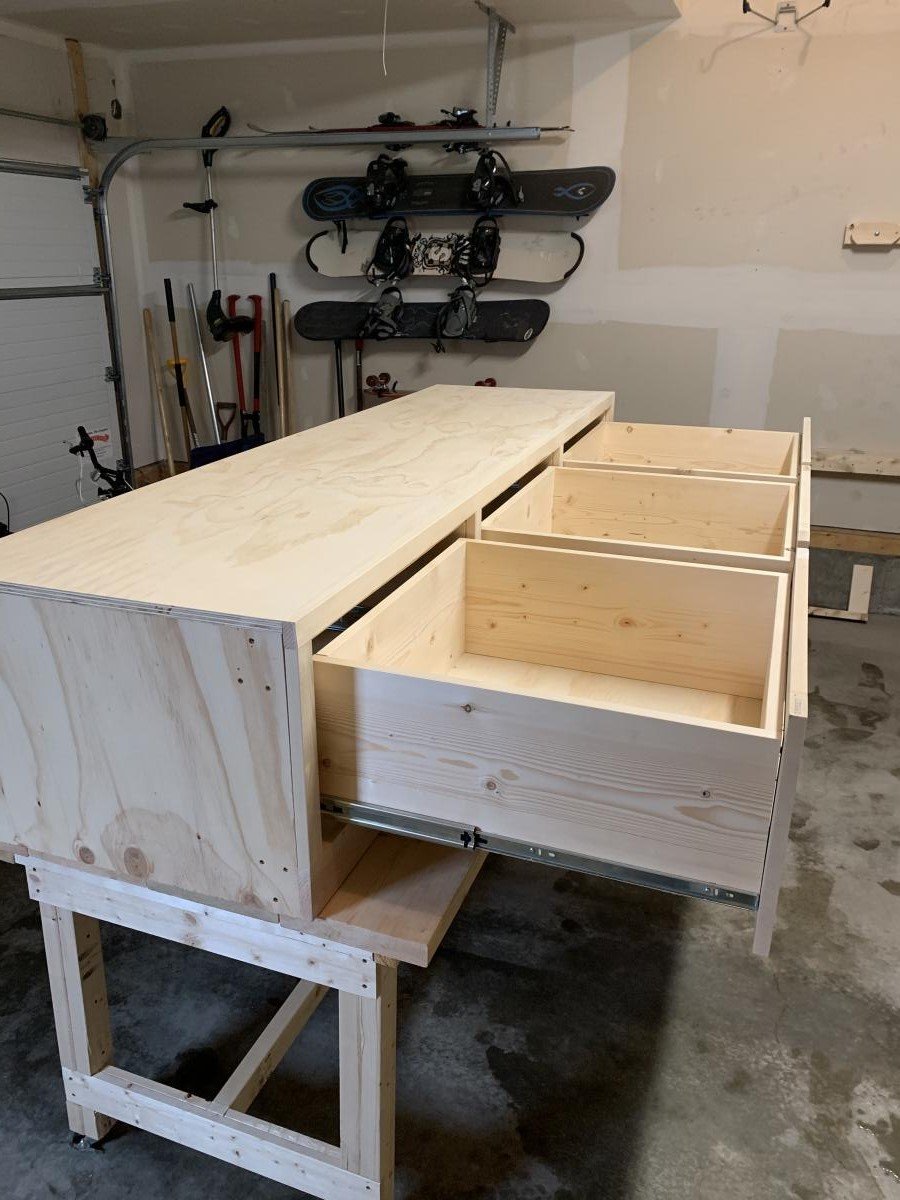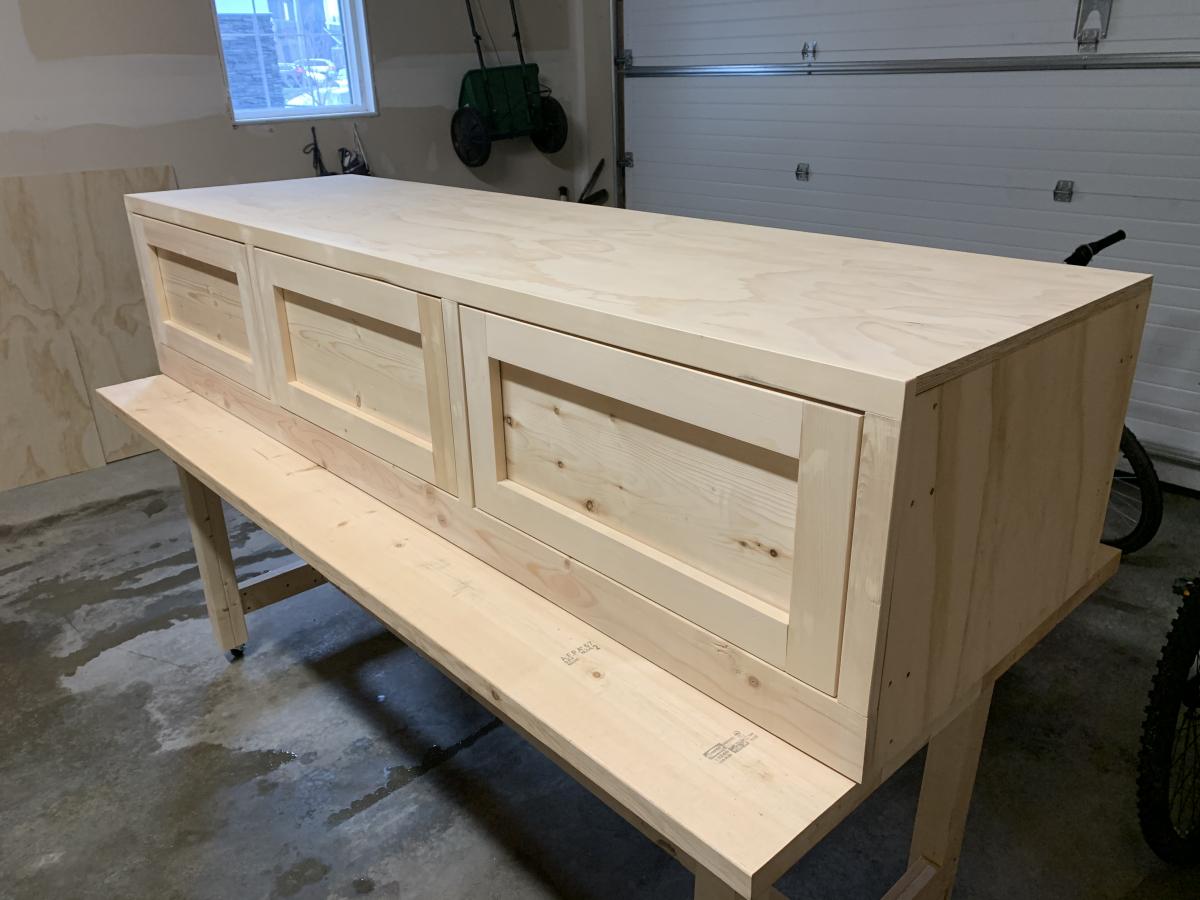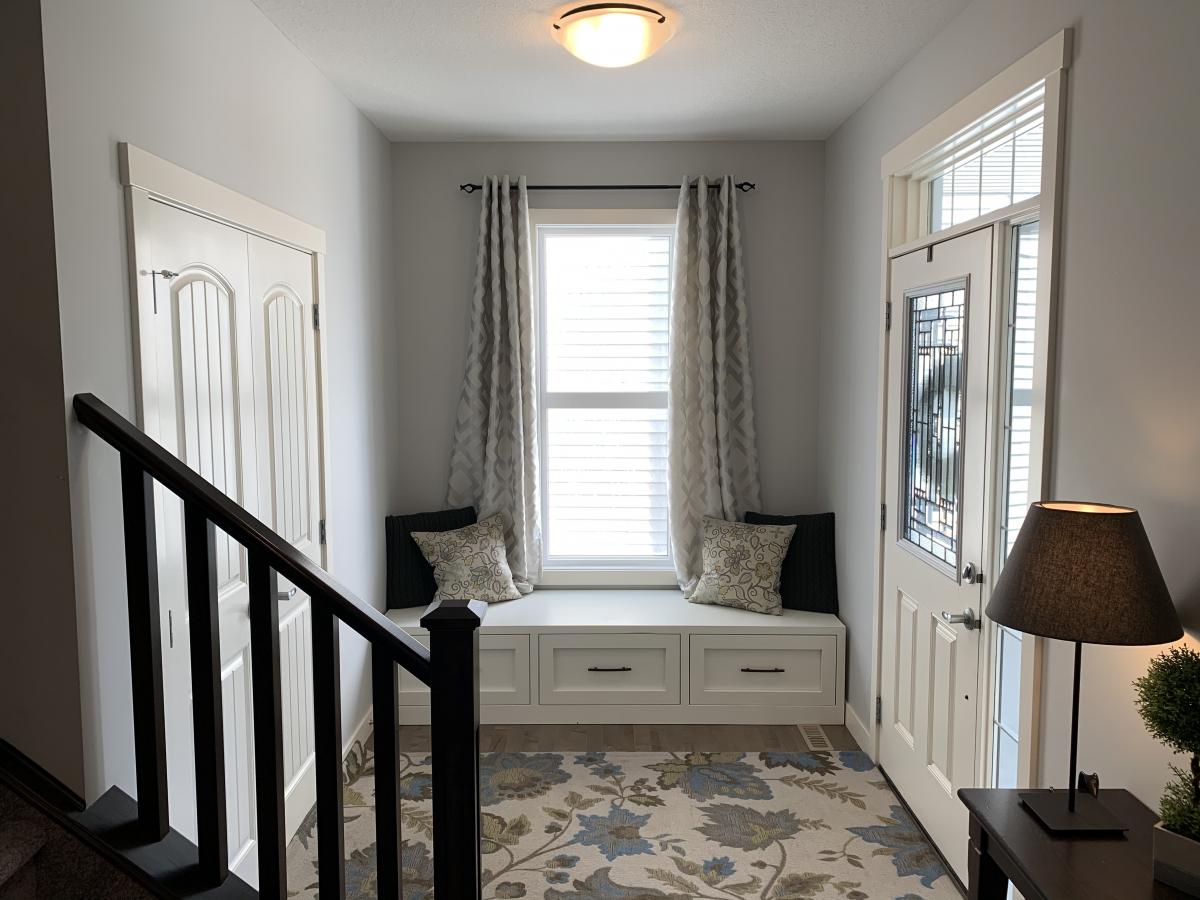 Estimated Time Investment
Week Long Project (20 Hours or More)
Type of Wood
2x4 frame. Select pine 1x4, 1x3 and 1x2 for face frames. 3/4" premium pine plywood for sides and top. 1x10 knotty pine for drawers.
Finish Used
Primer and pearl finish paint.
Recommended Skill Level
Intermediate