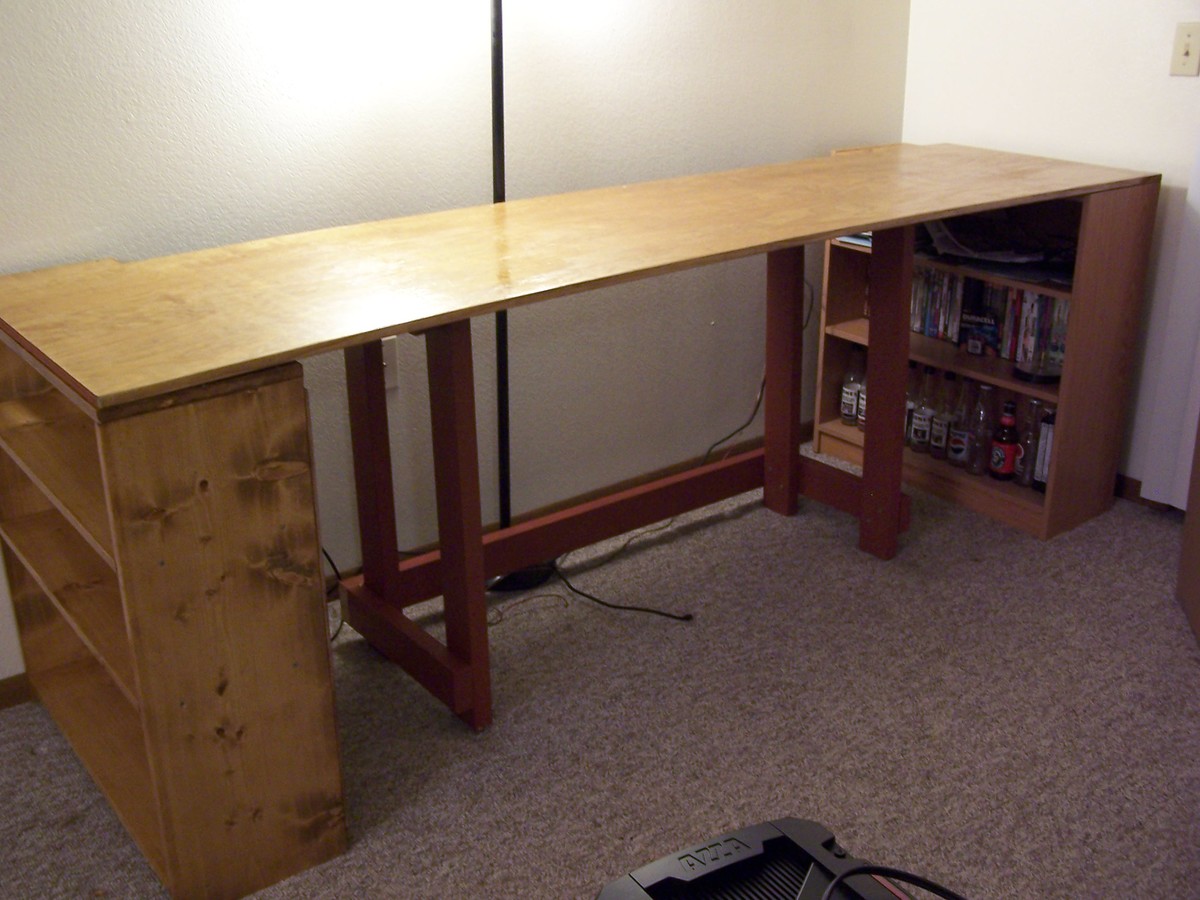 My adult son needed a bigger computer desk for the new computer with double monitors and lots of accessories that he received for Christmas from his Dad. I ripped a sheet of plywood in half length-wise using Ana's tip of clamping a 2x4 to the board to be cut in order to get a long, straight line with a circular saw. The front edge of the plywood desktop is covered with flat trim to make it smooth and give it a finished look. I built two basic bookshelves to hold up the ends of the desk for storage of software and other accessories. Since the desktop is 8 ft long and will be supporting a lot of equipment, I decided it needed a 2x4 framework in the middle to keep it from sagging. My son wanted space between the desktop and the wall for lights and wires, etc., so that's why there is a 6inch gap between the back of the desktop and the wall.
The bookcases and desktop are stained with MinWax "Golden Oak" and sealed with Varathane Premium Polyurethane. I didn't use any wood prep because I was going for a more rustic look. The underside of the desk and the 2x4 framework is painted with Benjamin Moore "Copper Mine" in a Pearl Finish.
I didn't use any particular plan, but put together several ideas that I've learned from following Ana's blog for a few years now. My son is thrilled with his desk and we both are looking forward to furnishing his entire apartment with hand-built furniture from this site.
Thanks, Ana!!!!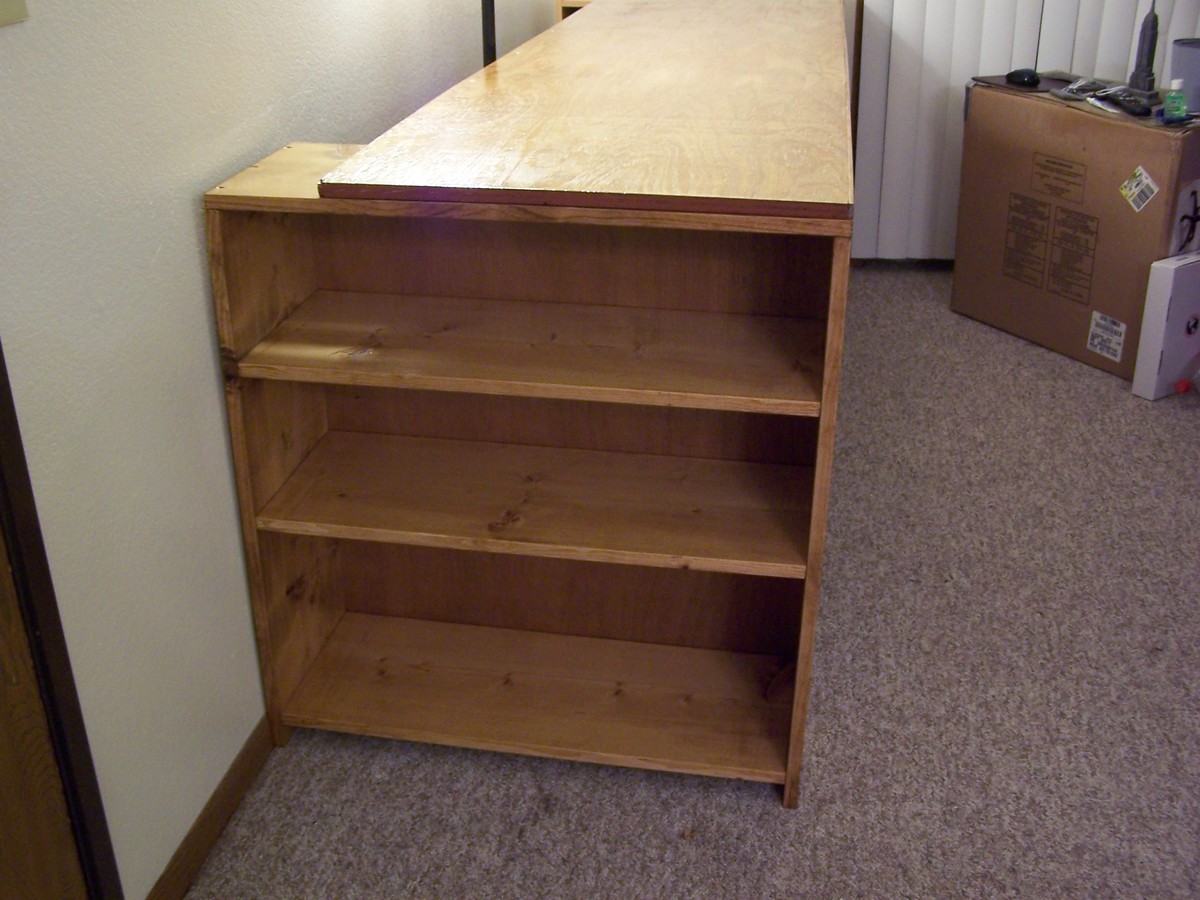 Estimated Time Investment
Day Project (6-9 Hours)
Type of Wood
White boards and Pine Plywood
Finish Used
MinWax "Golden Oak" Stain
Varathane Polyurethane
Benjamin Moore "Copper Mine" paint

Recommended Skill Level
Beginner