Another huge THANK YOU to Ana for her amazingly timely posts! My daughters attend a pre-school that hosts an auction fund raiser every year. Last year I made Ana's kids storage bench and filled it with fun craft items. This year I saw Ana's jewelry wall cabinet and knew it had to be done! We have some amazing local artists so I purchased a beautiful pair of glass drop earrings to hang on the front of the cabinet. I think it turned out great (if I do say so myself!) Thanks again Ana! And by the way, distressing wood is an awesome project for little helping hands!!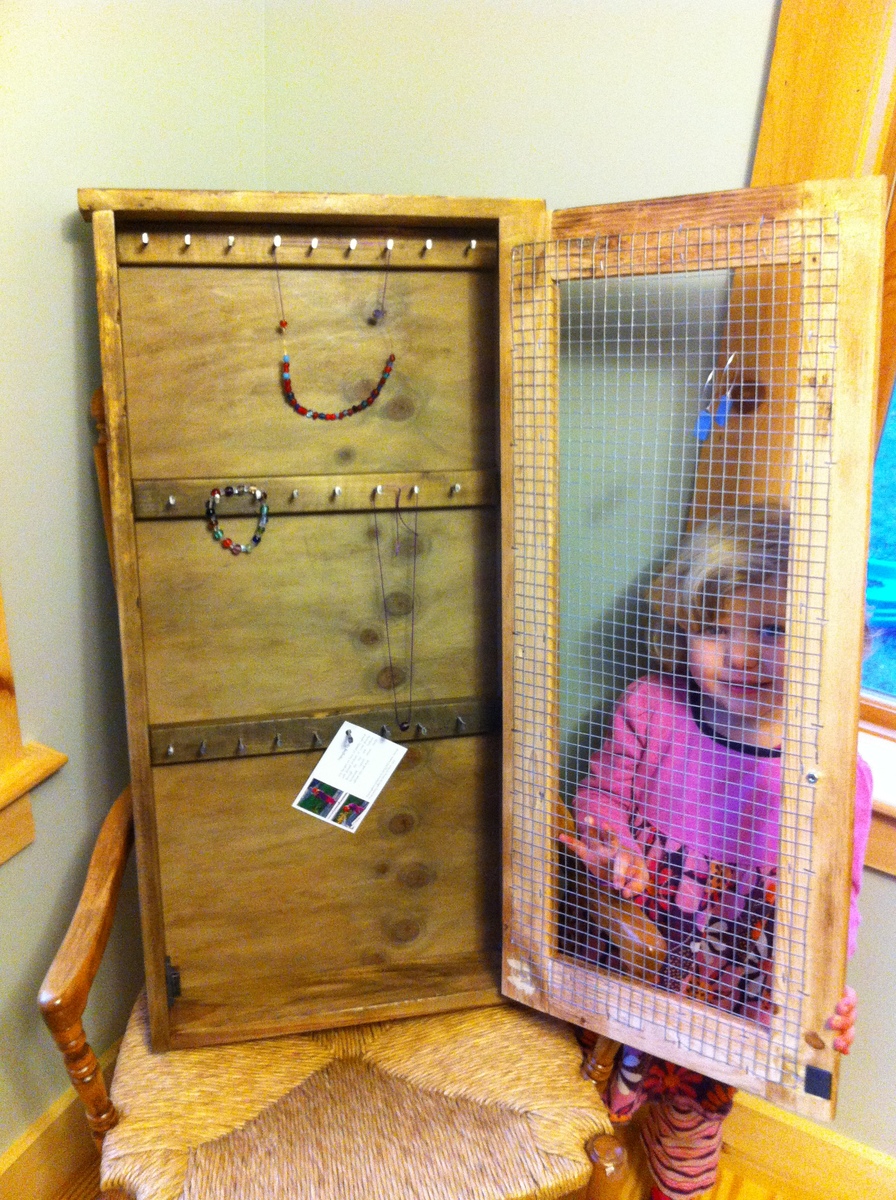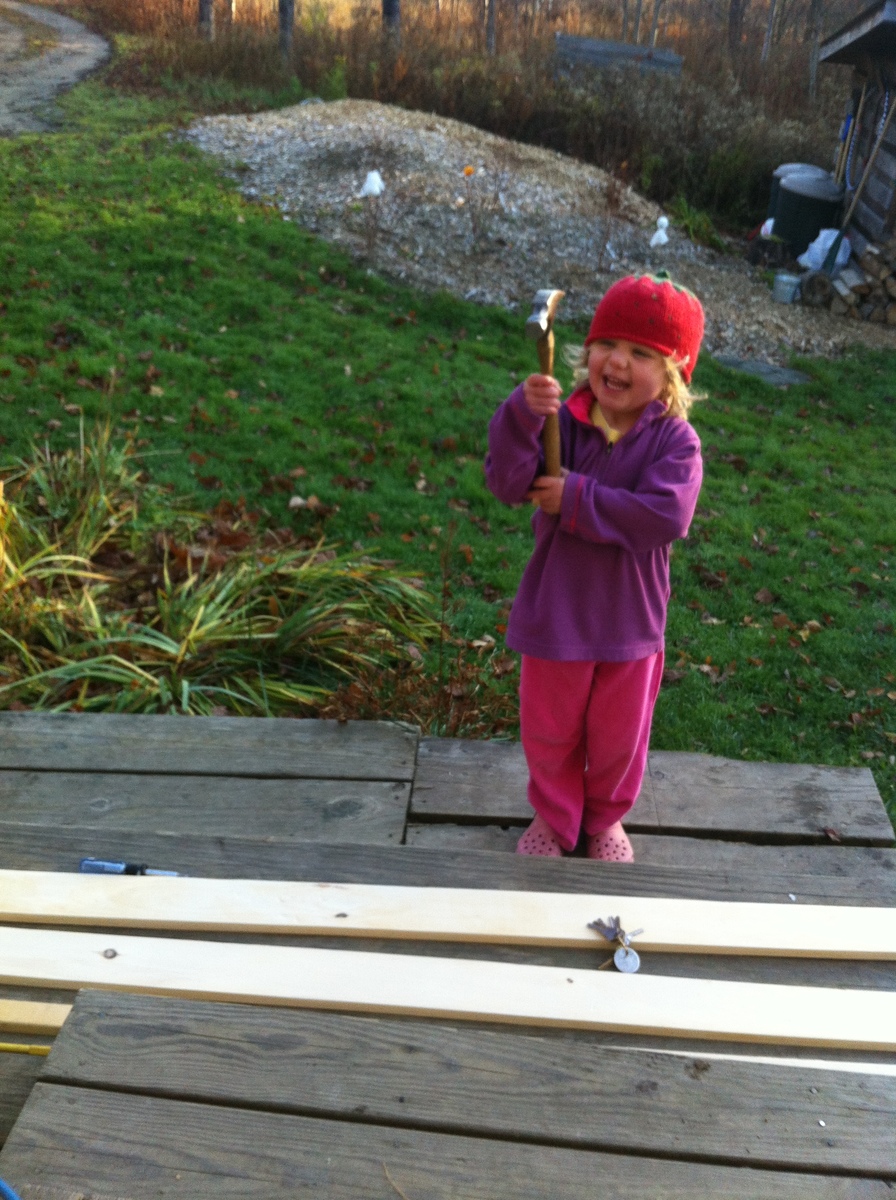 Estimated Cost
$8 (for the hinges)
Estimated Time Investment
Afternoon Project (3-6 Hours)
Finish Used
Favorite distressed aged wood finish:
1. Give boards, hammer, keys, other sharp metal objects to my kids and let em at it
2. Brush with a strong black brewed tea (for the tannins), let dry
3. Soak steel wool in white vinegar overnight, brush over tea (chemical reaction grays wood)
3. Annie Sloan clear wax, dark wax as desired, another coat of clear
A beautiful soft aged finish!
Recommended Skill Level
Beginner