So i made these chairs to go with the table i built. I actually built 7 of them at a time, three for me and four for a friend. I had a little over a hundred pieces of wood to put together which became a chore, so i don't recommend doing so many at once. I got burnt out quite a few times, hence why it took me a month to finish (couple hrs here every other day or so).
Anyways, the plans we very easy, the wood on the other hand was difficult. Using furring strips is inexpensive but i had more then i wanted split, and they wern't all the same thickness. Making the front legs stick out more (no biggy) and some screws went too far through even though they were the right size according to the plans. Two 1x3's furring strips sandwiched together ( side aprons) might not take a 1 1/4 inch screw. I had to cut off a few tips from the inside of the chairs.
All in all i am so happy with the end results, even happier that in total it only costed me less then $20 in wood! Would have been a little more because i got the wood for the chairs for free, in exchange to build my friend a table and chairs set like mine.
Link to the Chair Plans.
http://ana-white.com/2010/11/plans/four-dollar-stackable-children's-chairs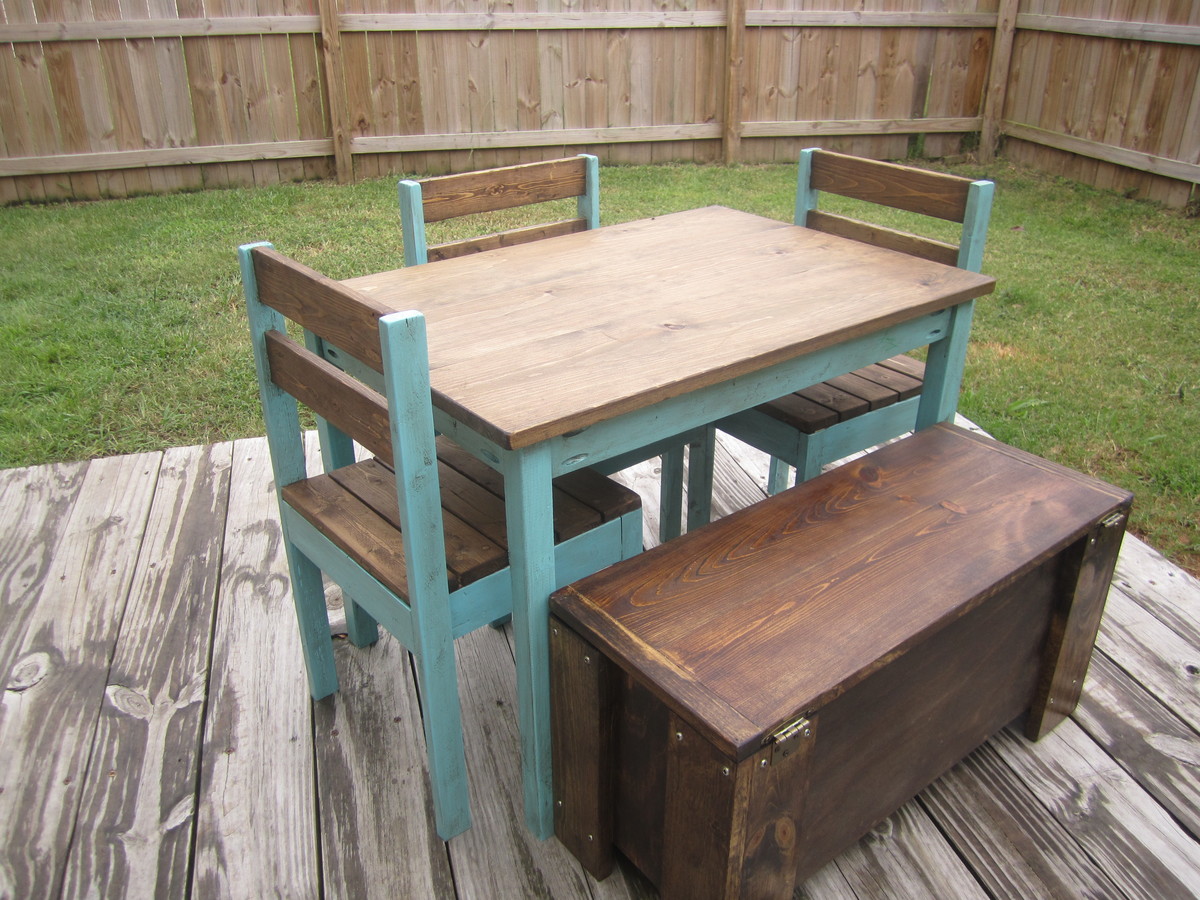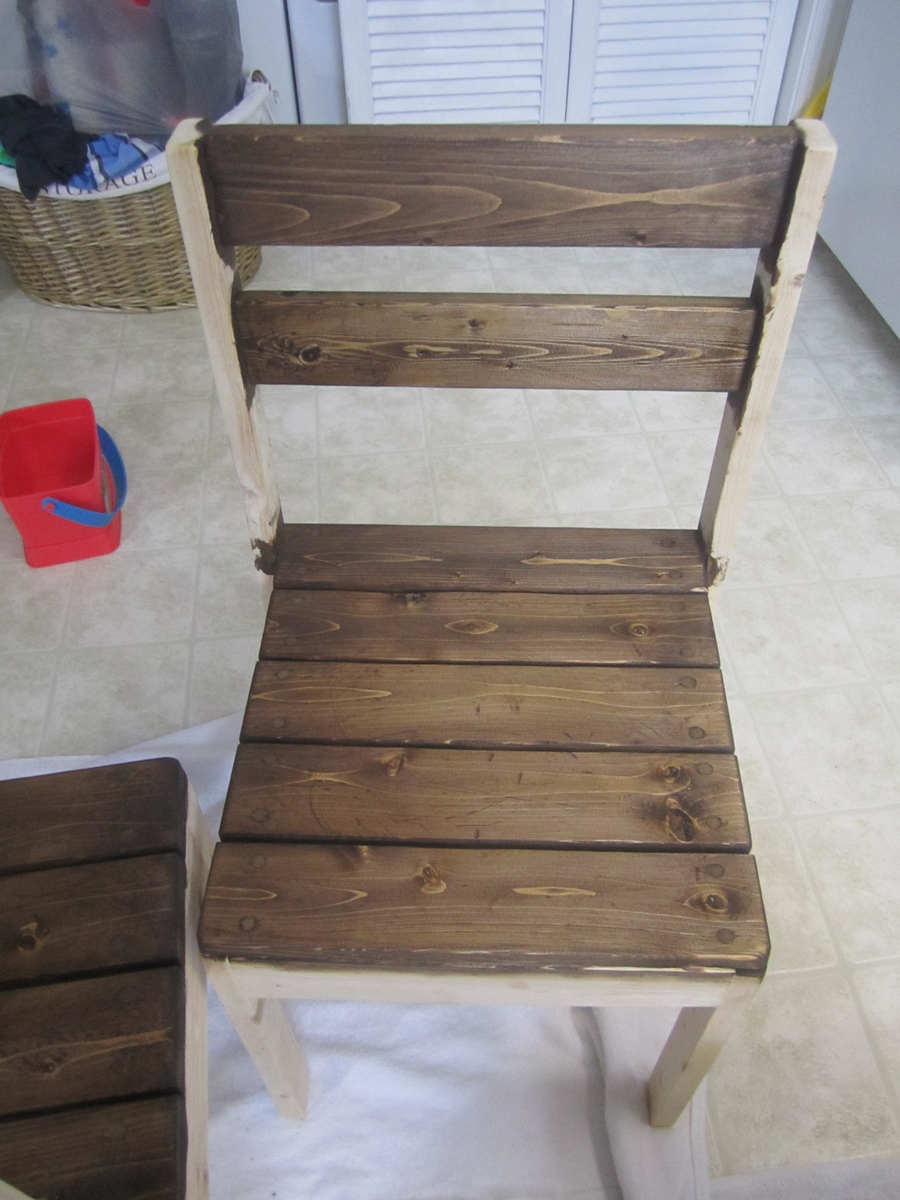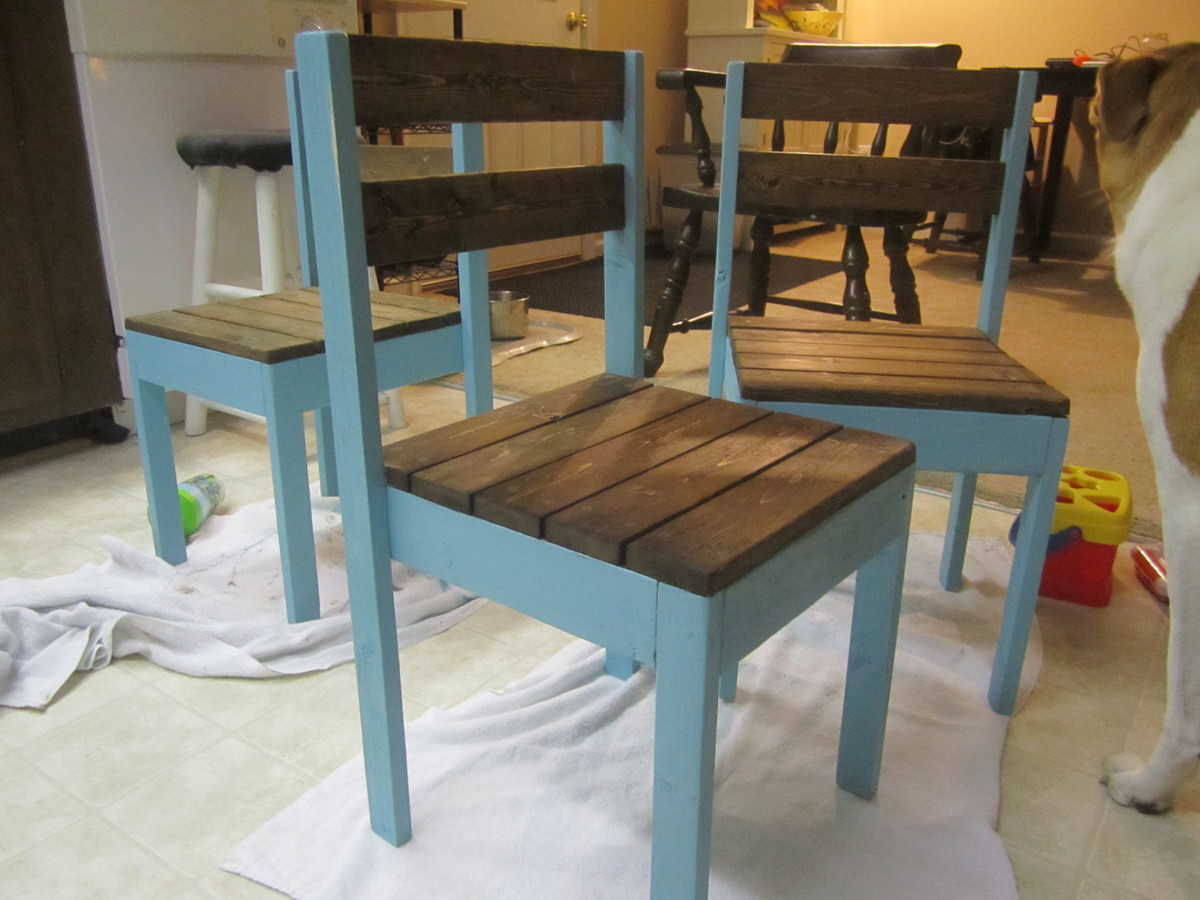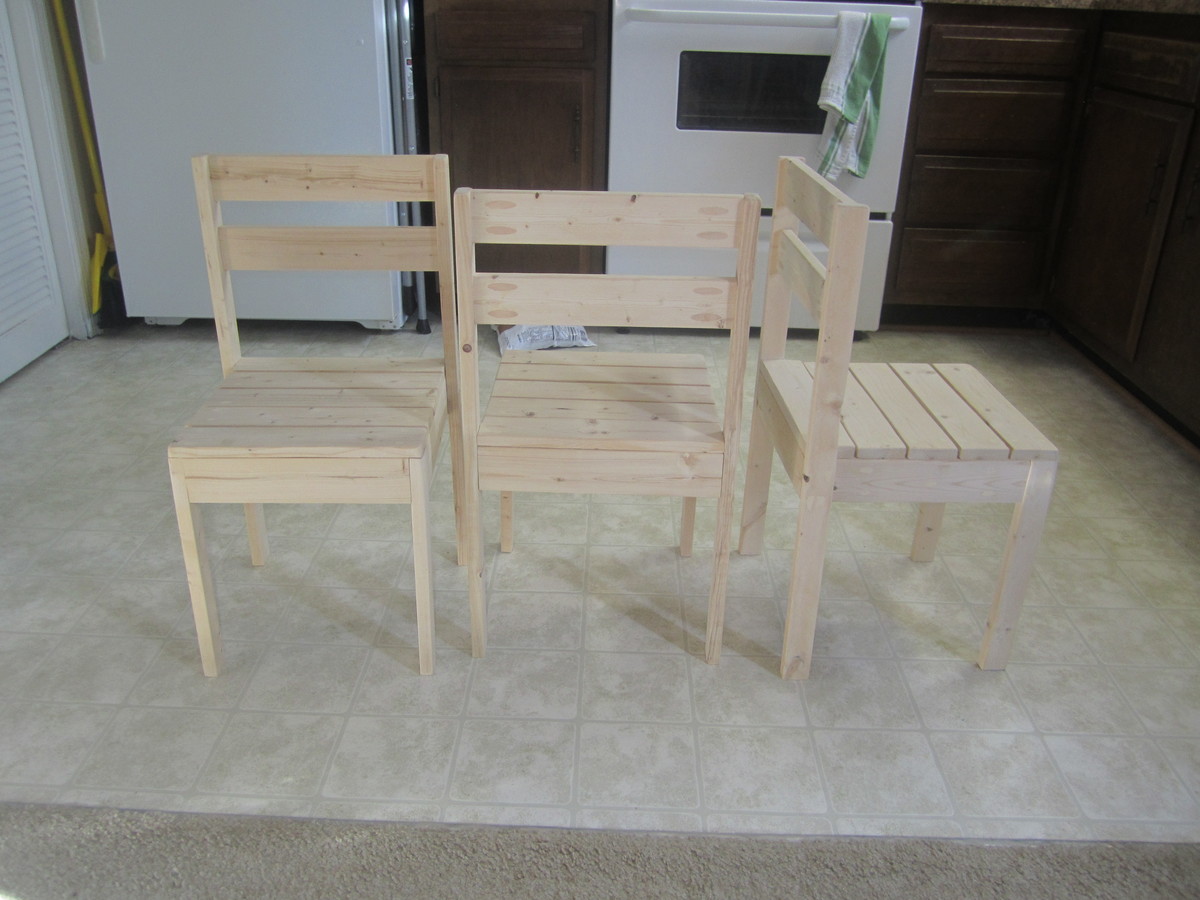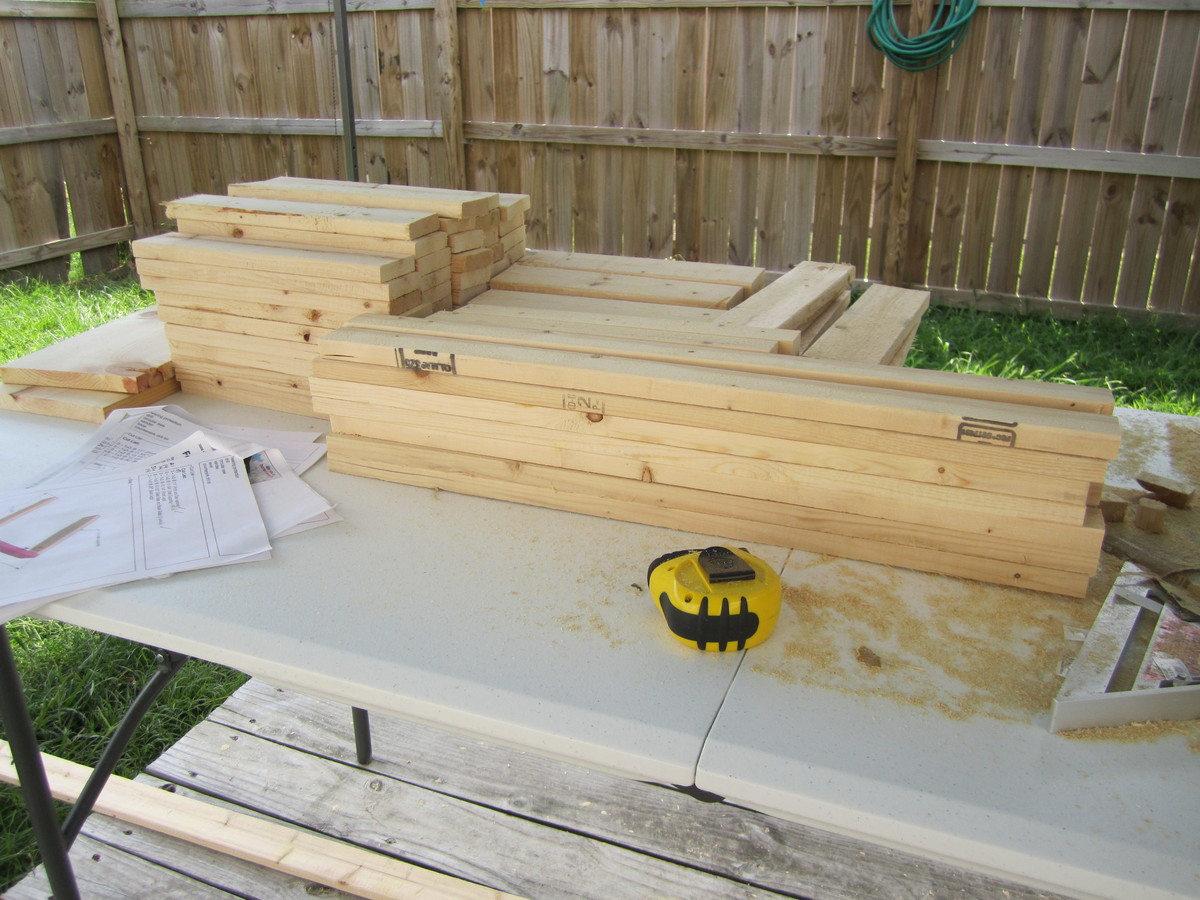 Estimated Cost
Maybe $35 for wood
Finish Used
Minwax Dark Walnut for stain. Valspar Sea Exposure? And Tint-able glaze for the distressing over the paint. Same a Ana's finish process - DISTRESSED TURQUOISE WITH CHOCOLATE GLAZE.
Recommended Skill Level
Beginner