Well after a successful first project building a Wine Console for my sis-in-law it was time to tackle a project for my own home. We have a huge back wall in our living room that used to be covered by a cheap set of "DVD/CD Organizer" shelves. I hated them from the day I bought them, but they were cheap and they did what we needed. So for my next project I wanted to replace them with something classier.
The basic concept is based off the same workbench console that I used to build the wine table but with some major modifications. First off, it's 9 and a half feet long to better fit the size of the wall. I also wanted to add some shelves for more display space. The wife likes non-symmetrical design styles so I offset the shelves with one hanging from the bottom of the tabletop and the other resting on the bottom shelf.
I just finished it and moved it in so we're still trying to figure out what to put on it. Personally I like a more minimalist approach while my wife loves picture frames so I made a deal. You can see a guest appearance of the first of two $10 gallery shelves that I plan on putting the rest of our pictures on. Stained the same color as the table it looks great on the wall right above it.
It's all made from good ol' Home Depot pine and finished with 3 coats of Varathane's Kona Stain-Poly applied with a brush.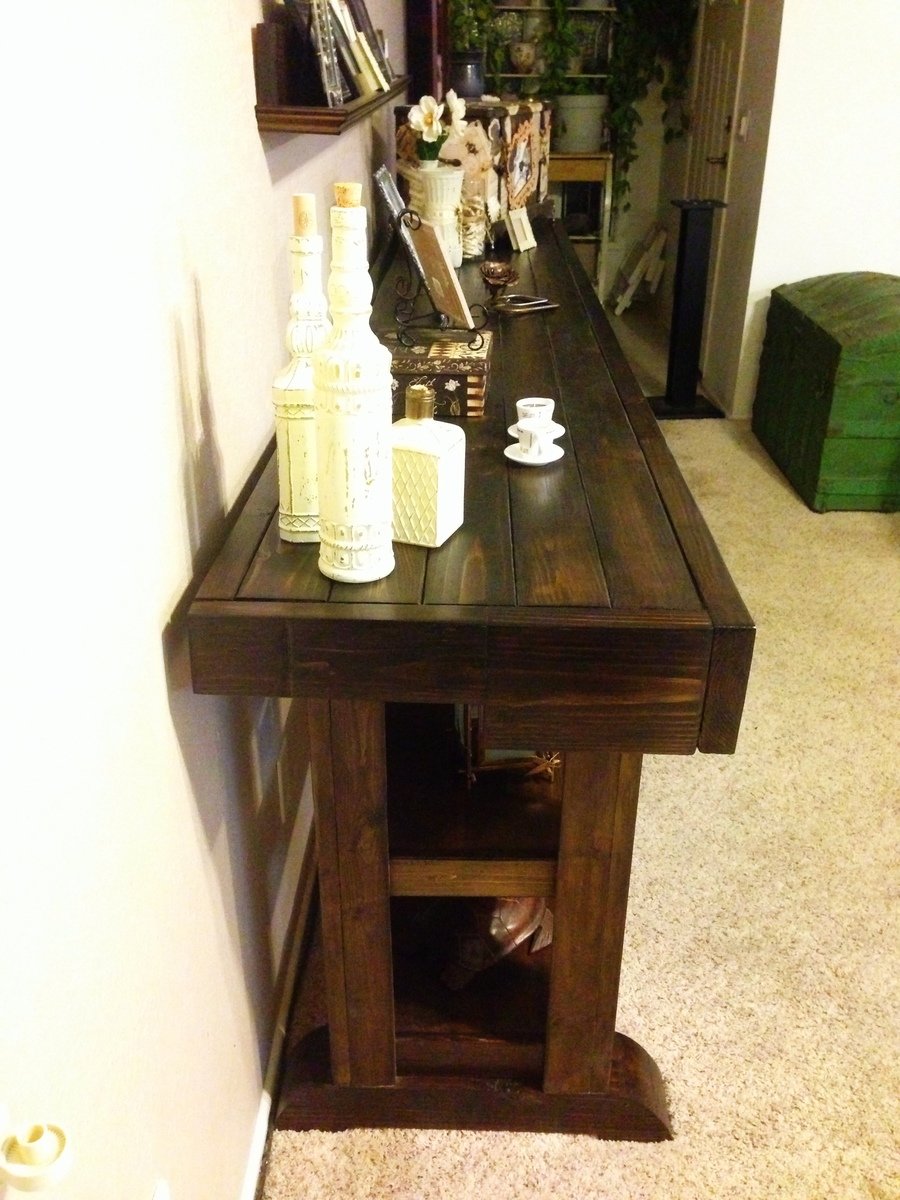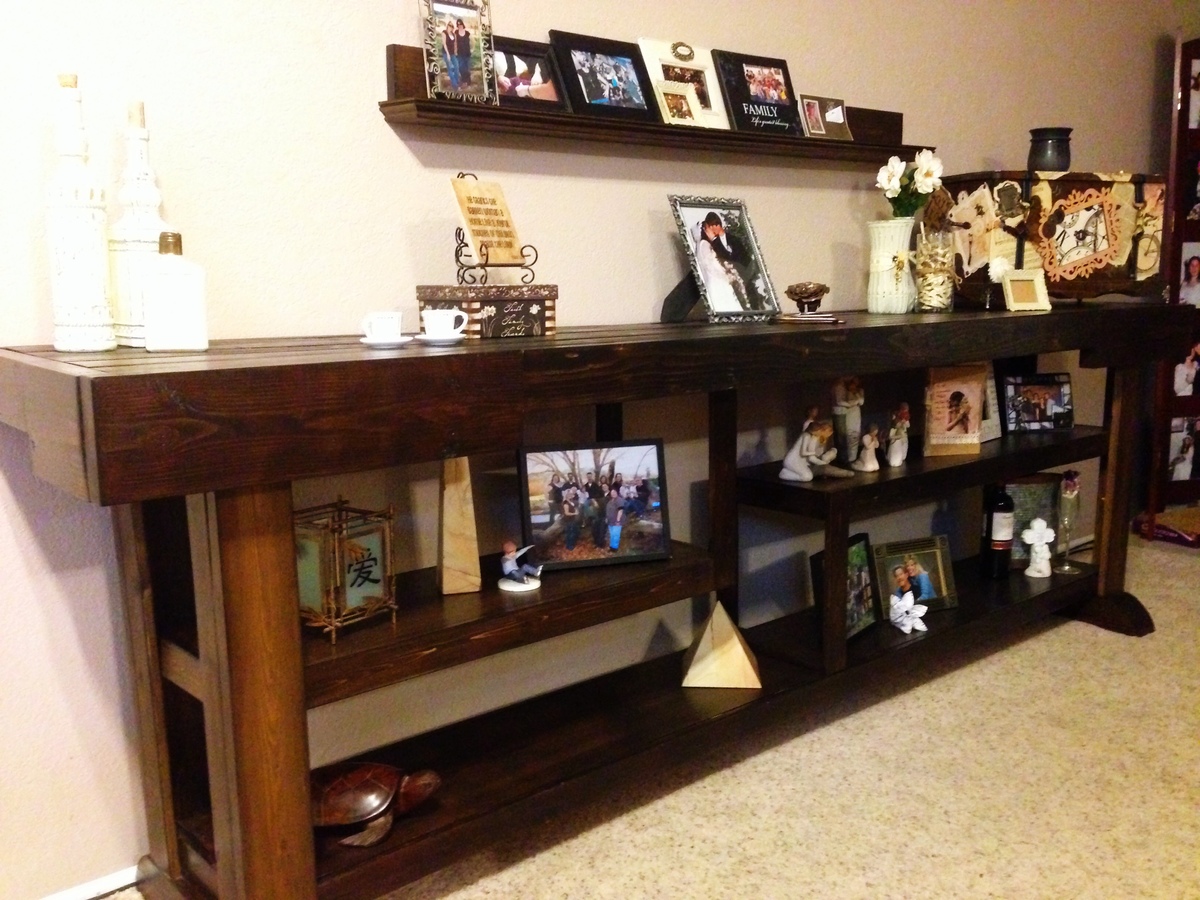 Estimated Time Investment
Weekend Project (10-20 Hours)
Finish Used
Kona Stain-Poly by Varathane. 3 coats
Recommended Skill Level
Beginner