This was my first time using a plan from this site, it was my first time using a kreg jig, and pretty much my first time using a circular saw on anything that mattered.  Also my first time staining.  I'm real happy with how it turned out except for the staining! I used a stain + polyurethane in one and found it very difficult to get the color even without streaks.  Next time I think I am going to stain all my cut wood BEFORE I assemble.  I think that will let me have a nice even stain.  Any thoughts on that?
I enlarged the plan by adding 12 inches to the top and 6 inches to the width. So I added a shelf 12 inches above the top one.  It feels big and I love that.  
Another thing that worked out nicely for me,  I noticed when I was buying lumber from HD, the 2x2's were all a little bit warped or crooked, So for the four legs I opted for the premium perfectly strait and smooth pine.  It was 8 bucks a piece instead of two but worked out I think.  For the back I used mahogany pickets - not smooth, hard to sand down, but looks nice.  
Took me about 20-25 hours over two weekends.  Sanding and staining were the only laborious parts.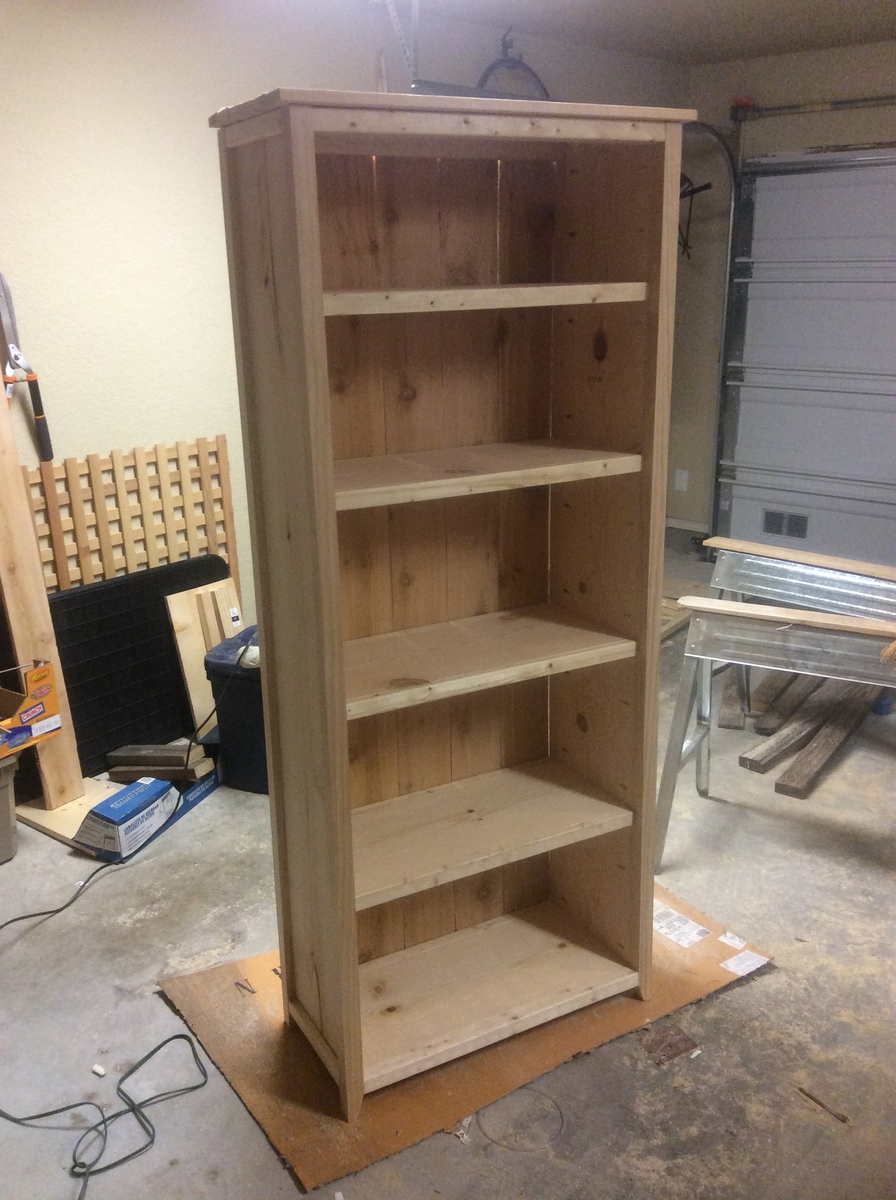 Estimated Cost
120 for lumber and screws
30 for stain,conditioner and brush

other essentials I needed to buy: kreg jig (40) with the right clamps (40) and some saw horses (40)
Estimated Time Investment
Week Long Project (20 Hours or More)
Type of Wood
pine and mahogany
Finish Used
american oak (water based stain and poly in one)
Recommended Skill Level
Beginner