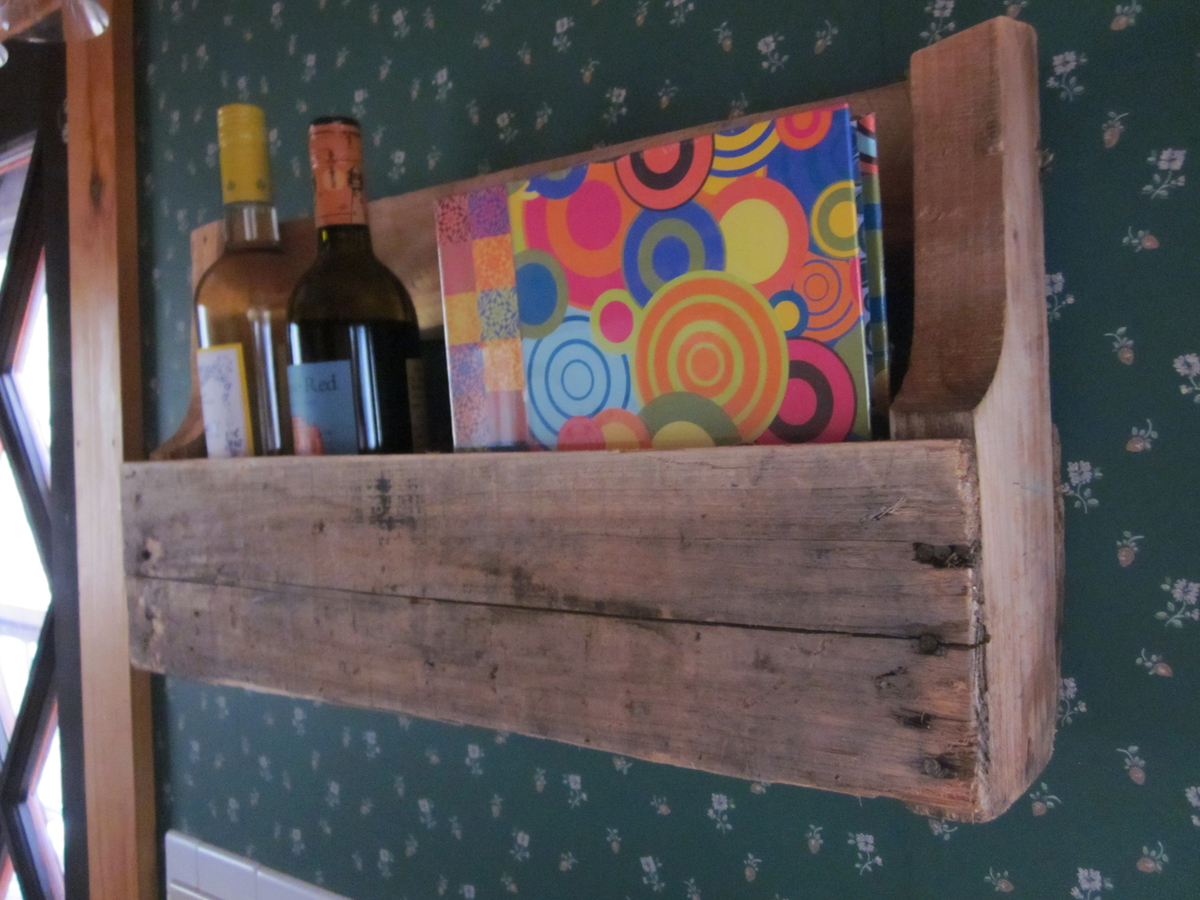 This was the easiest project EVER! And I love the look! The wall space I have for it wasn't long enough to accommodate the width of the whole pallet, so I cut it right after the center brace. Used another piece of the pallet for the bottom. Did a little sanding around the edges so it wasn't rough. That's it! Just wanted a shelf for a few bottles of wine and a cookbook. Voila!
Estimated Time Investment
An Hour or Two (0-2 Hours)
Finish Used
No finishing required here as I loved the patina of the pallet.
Recommended Skill Level
Starter Project